Puerto Escondido, Mexico: 5 Things to Know if Planning a Visit
By Jed Vaughn
Oaxaca is a remarkable area of southern Mexico and Puerto Escondido is its crowning jewel. The popular surfing destination exemplifies the affordable, Mexican, coastal lifestyle that lures so many to the country. Beautiful, clean, with friendly people and a rich history, it truly makes for a wonderful place to visit… and to consider for a transplant into a life of leisure. Whether for retirement, vacationing, or world-class sporting activities, Puerto Escondido has much to offer.
Here are five things to know if planning a visit to this popular little beach town on southwest Mexico's coastline.
1. How to Get to Puerto Escondido: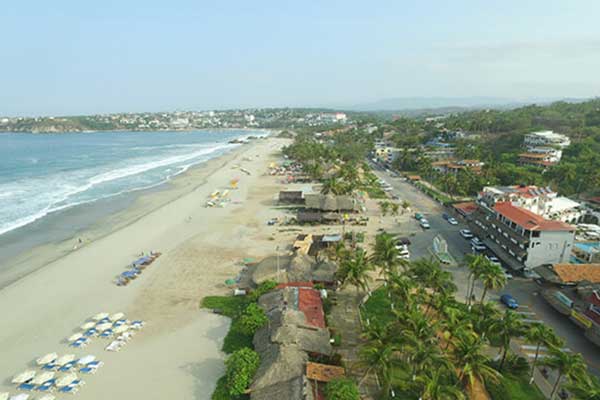 Mexico City is the central travel hub for most destinations within Mexico. If you want to fly into Puerto Escondido, you will make a connection in Mexico City. From there, it is a short flight of just over an hour. If you plan to drive from the U.S., you're in for a long journey to Mexico's southern end. If this is the case, I suggest taking the leisure route down highway 15 along the Pacific coastline.
One alternative is flying into Mexico City and driving or taking a bus. From there, you will have two route choices. One will be over to Acapulco and down the coastline. This path has toll roads. The other will take you directly through the mountains to Puerto Escondido. The mountainous, two-lane highway route is going to be much slower, with bumpy, winding roads and a plethora of switchbacks.
Regardless of how you choose to get here, you will find the cost is reasonable. You may also find that flying in is cheaper than flying out. If time permits, I recommend flying in and renting a car or busing your way back to Mexico City through Acapulco… another fascinating destination on Mexico's Pacific coast.
2. Accommodation & Real Estate in Puerto Escondido: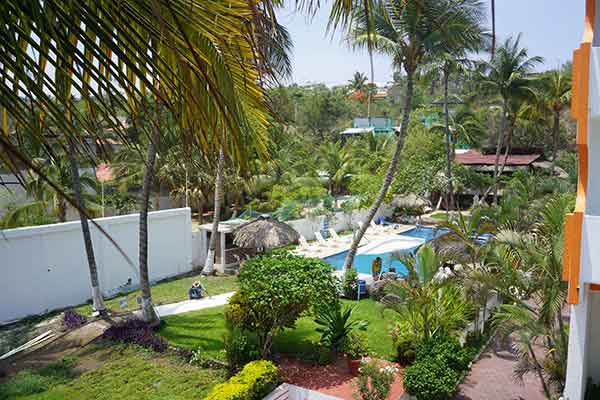 Even though there has been a steady growth in development and tourism in the "hidden port" (English for Puerto Escondido), it maintains its small-town feel and is as friendly and inviting as can be.
Real estate prices in Puerto Escondido have remained stable in the last few years. Homes, condominiums, and luxury ocean-front properties can be found for sale or rent throughout the area. A beautiful little house near Zicatela beach, which has two-and-a-half bathrooms, two bedrooms, a swimming pool, and views of the ocean and a river is on the market for $160,000. At the same time, you can easily find multi-million-dollar homes and properties.
The good news is prices for accommodation are more reasonable than you might expect. You can grab a beachside hotel with a pool, WiFi, and air conditioning for about $70 a night or less. Prices average around $50 a night for accommodation on or near the beach. Peak season is December through April, the highest point being Christmas, New Years, and Semana Santa (Easter Week).
Airbnb & VRBO are great resources to find accommodation in Puerto Escondido. Even more so if you are with a group. There is an incredible selection in the town and surrounding beach areas and the prices may shock you, in a good way. There are a multitude of choices ranging from $30 to $40 a night for a single or double room, and around $175 to $200 a night to accommodate up to eight people.
3. The Best Beaches in Puerto Escondido: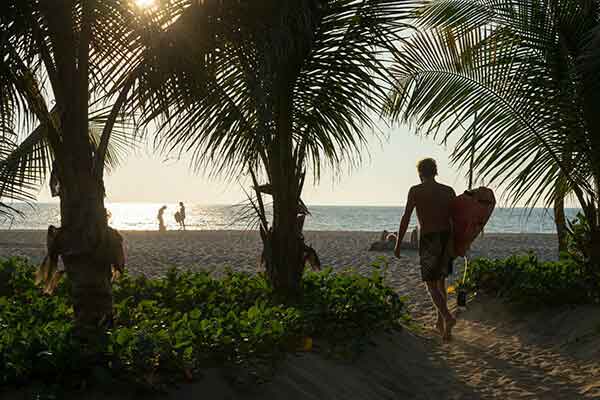 Gift shops, fantastic food, and an abundance of music venues line the sandy shores of Zicatela beach, which is the longest and most popular in the town. It is one of the cleanest and well-kept populated shorelines I have seen on Mexico's southern Pacific coast. Strolling the palm-lined malecón of Zicatela beach on Puerto Escondido's south end is a must do when visiting or just passing through. It is home to world-class surfing that draws international competitors. The Mexican pipeline is a top-ten world surfing destination and hosts championship competitions. But even for me, the non-surfer, just chilling at the beach while watching the 10- to 15-foot breakers crash the shoreline is an exhilarating experience.
Other beaches in Puerto Escondido include Playa Carrizalillo, Playas Angelito, Manzanillo, and Bacocho.
4. Food, Beverages, & Shopping in Puerto Escondido: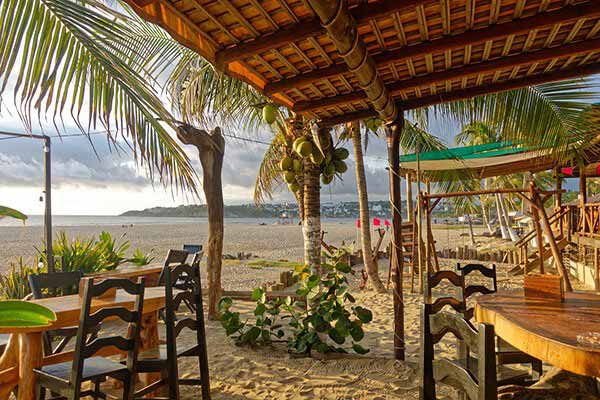 If you're a foodie, you are in for a treat in Puerto Escondido. You might come for the beaches, but you will stay for the food. It would be impossible to try every excellent restaurant here unless you ate out every day and night for a month. Some of the most popular restaurants and dishes include chicatana mole at Almoraduz, seafood-stuffed tacos at La Olita, and El Nene for seafood as well as international menu items including vegetarian and gluten free.
Coffee and chocolate are specialties in the region and their history dates back over a century. Along with tourism, they continue to be economic drivers for the area. While on the Zicatela beach malecón, I recommend a visit to Finca Las Nieve's coffee shop where you will not only find a great single-estate organic coffee, but also learn the history of coffee's evolution and rise to popularity in the region.
5. Safety in Puerto Escondido: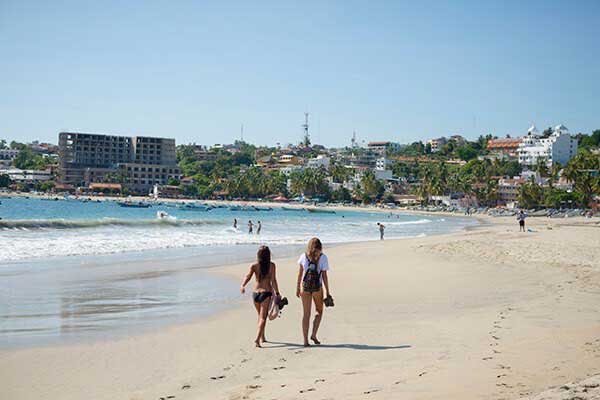 Safety is always a concern in today's world of travel. It is my opinion that Mexico in the broader sense has gotten a bad rap. Only those who have experienced the country at length understand that staying safe in Mexico varies little than anywhere else. That said, here are a few things to keep in mind.
Passport: Always have a couple of copies made when traveling out of the country. Keep one with you somewhere other than with your passport in case it gets lost or stolen. It is also a good idea to leave one home in case you happen to lose everything. Extremely rare, but things do happen.
Money: I never carry U.S. dollars when in Mexico. I live here a good deal of the time and quickly learned there is no need to bring cash—there are ATMs available everywhere. This way, you will not be packing around large amounts of cash and you will absolutely get the best exchange rate. Skip the money exchange booths and have your money in a debit, savings, or credit card account in your bank back home.
I never buy goods and services with USD either. The exchange rate you will receive is below what is available at the ATM. Finally, if you choose to carry U.S. currency, keep it well hidden and never flash it in public.
(Tip: Some ATMs will ask you to accept or decline an exchange rate with them. Choose to decline that option. You will get the exchange rate of your bank minus a minimal international transaction fee.)
COVID-19: You will not be required to show a vaccine card or a negative test when entering Mexico. You will be required to show a negative test when returning to the United States. Otherwise, COVID-19 protocols for travelers are the same in Mexico as what you are probably used to. Be prepared to wear a mask when entering public venues and using public transportation.
Oaxaca is one of 15 states in Mexico, and just like every state in the U.S., it has its own governor and set of rules on COVID-19. Check for updates before traveling.
Common sense: Yep, good ole common sense is needed to keep vigilant. Just as there are places in the U.S. you would not go to, particularly at night, the same is true everywhere. Staying on the beaten path unless guided by reputable individuals or services is a good rule of thumb when traveling in Mexico… as is true for anywhere else.
If Puerto Escondido is on your short list for an upcoming adventure or vacation, you've made an excellent choice and definitely won't be disappointed. My final suggestion is to add a few extra days to the plan, you'll be happy you did.
Featured Image Copyright: ©Piero Zanetti/iStock
Upcoming Conferences
The Only 2023 Fast Track Costa Rica Conference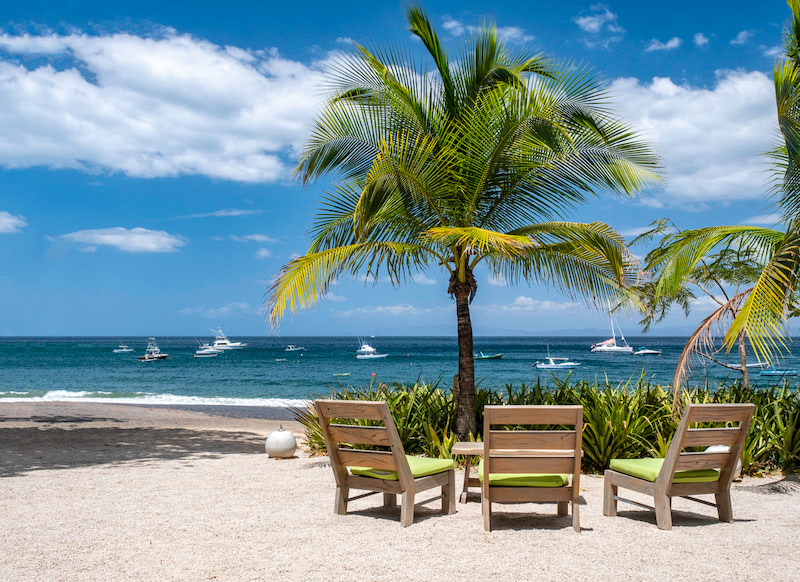 If your dream retirement involves stunning beaches… lush green mountains… a perfect year-round climate… first-rate healthcare… incredible value for money (a couple can live well on $2,109 a month—including rent!)...
Join our Costa Rica experts and expats in June and discover true Pura Vida.
REGISTER NOW, SEATS LIMITED: EARLY BIRD DISCOUNT HERE
---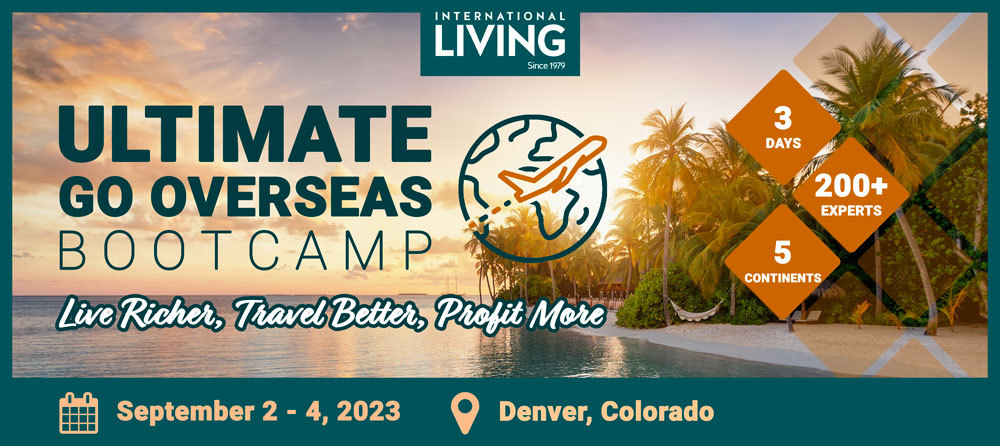 Most Popular Products