Millions of North Americans travel to Mexico every year. They come as tourists, teachers, and high-skilled workers, as business owners, snowbirds, remote workers, and full-time retirees. Tens of thousands come to Mexico to take advantage of the high quality, affordable medical and dental care. They come for adventure, for the lively beaches, for the cool climes of the central highlands, and for a myriad of other reasons. In 2021, an estimated 32 million people from around the world visited Mexico—and that was a slow year.
Nearly all of these people will go to areas that have been welcoming foreigners for many years, and the likelihood of being a victim of a crime is negligible. Talk to foreigners living in Mexico and they will likely tell you that they feel completely safe here. They'll likely say that this is the best move they ever made and they feel safer in Mexico than they did in their home country.
Are you interested in retiring abroad? Yes | Not Sure Yet
The U.S. State Department regularly issues warnings about areas to avoid in Mexico; these tend to be the areas with cartel violence and a few towns and cities bordering the U.S.
Of course, crime can occur anywhere, and Mexico is no exception. Using the same common sense in Mexico that you would normally use back home is your best approach. Read on for some specific tips to ensure that you have a safe and enjoyable time in Mexico.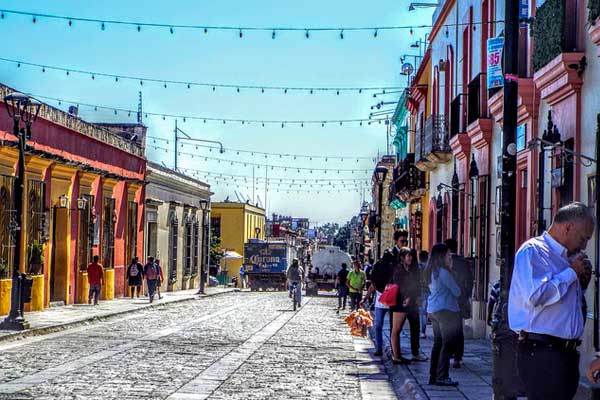 Expat Safety in Mexico
Expats live throughout Mexico; most of them live in areas that are popular with other expats. Expat communities thrive in México City, San Miguel de Allende, Lake Chapala and Ajijic, Guanajuato, Oaxaca de Juárez, the Riviera Maya, Puerto Vallarta, Mérida, Guanajuato, Puerto Escondido, Cabo San Lucas, San Felipe, Tijuana—the list goes on. They're drawn here for the exciting food and culture, the excellent infrastructure, modern and affordable healthcare, and the low cost of living.
In all likelihood, the most common safety risks to foreigners come from drinking too much alcohol, swimming, motor vehicle accidents, and the infamous "Montezuma's Revenge"—a stomach ailment that occurs from consuming unclean or unfamiliar water or food.
Just like any city in the world, you'll find good neighborhoods and sketchy ones in any Mexican city. Do your research first to make sure that you're choosing a safe neighborhood. Violent crime is rarely directed at foreigners.
Get Your Free Mexico Report Here:
Learn more about Mexico and other countries in our daily postcard e-letter. Simply enter your email address below and we'll send you a free special report - Why Millions of Americans Are Moving to Mexico.
This special guide covers real estate, retirement and more in Mexico and is yours free when you sign up for our postcards below.
Places in Mexico that Travelers Should Avoid
You'll want to steer clear of any area in cartel conflict zones. These are mostly in the northern states, where there's little to attract travelers anyway. The U.S. State Department regularly updates its website with areas that they deem to be unsafe, though they do tend to be overly cautious. Most violent crime occurs outside of tourist destinations, which is why places like Puerto Vallarta, Cabo San Lucas, and the Riviera Maya tend to be among the safest places in Mexico.
The State Department regularly warns about Guanajuato State, but the violence there is practically all outside of the expat havens of San Miguel de Allende and Guanajuato City. Michoacán is another state that the State Department regularly warns about, and as is the case with Guanajuato, there are only certain parts of the state that are cartel conflict zones. Michoacán State expat favorites including Patzcuaro and Morelia are considered quite safe.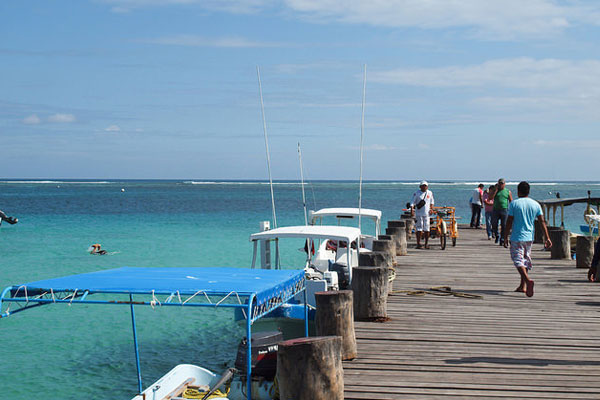 Precautions for Women Travelers in Mexico
Mexico is a safe destination for travelers, though there are a few cultural differences that women should keep in mind. Though the country is famous for being tolerant, be mindful of how the locals behave. Observe what the locals are wearing and dress accordingly; otherwise, you may receive unwanted attention.
Keep your cash and your phone out of sight, especially in crowded plazas and on poorly lit streets at night. Avoid taking public transportation at night, too—taxis, especially ride apps like Uber, are safer. Take care accepting drinks or rides from people you don't know, or telling strangers where you're staying. Be aware of your surroundings, don't flaunt your expensive jewelry or count your money in public, and if you've had too much to drink, take a taxi home. Use the same common sense here as you would at home, and you'll have a safe and enjoyable trip.
Mexico is a patriarchal culture and nearly all crimes against women are the result of domestic violence. Even so, when choosing your accommodation, make security a priority.
Mexico City has taken some proactive steps toward protecting its female population, including women-only taxis, buses, and train carriages.
Solo Female Travel in Mexico
Solo travel can be great fun, but meeting up with other like-minded travelers can often add to the experience. Hostels and some hotels or bed and breakfasts can present opportunities for meeting other travelers and group tours can make travel to far-flung places hassle-free.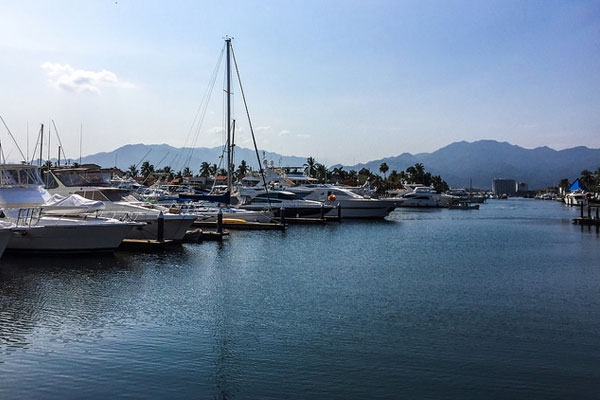 Keeping Your Money Safe in Mexico
Take at least two credit or debit cards with you in Mexico; this way, if one card is lost or damaged, you'll have a spare. Keep a record online of any credit cards you are traveling with, including who to call if the card is lost or stolen. Be sure to let the card issuer know that you will be out of the country so they don't suspect fraud and freeze your account.
You can put an alert on your credit card so that you'll be notified by email or text message if the card is used and exceeds a pre-set amount.
ATMs are in practically every town and village in Mexico. It's best to carry a small amount of cash and make withdrawals as needed. Avoid using ATMs at night, and when entering your pin, cover the keypad with your hand. Never use an ATM if a stranger is standing close to you or if it feels unsafe. Use ATMs attached to banks whenever possible; this way, if the ATM doesn't return your card, it can be remedied quickly and easily.
Keep your valuables locked up in the hotel safe if possible; otherwise, ask the front desk to secure them for you. Be sure to get a receipt for anything in their safekeeping.
Get Your Free Mexico Report Here:
Learn more about Mexico and other countries in our daily postcard e-letter. Simply enter your email address below and we'll send you a free special report - Why Millions of Americans Are Moving to Mexico.
This special guide covers real estate, retirement and more in Mexico and is yours free when you sign up for our postcards below.
Nightlife Crime in Mexico
Crime can happen at any time and any place, but it's most likely to happen after the sun goes down. Although it is rare, there have been reports of drink spiking in bars and clubs, especially in tourist areas.
If you're invited to a party or an event, imply that you will bring along a friend and be sure to let someone know where you'll be, even if it's the receptionist at your hotel.
When it's time to leave, avoid wandering the streets at night; take a taxi home instead.
Practically all nightlife crime could be prevented by using the same common-sense precautions as you would back home.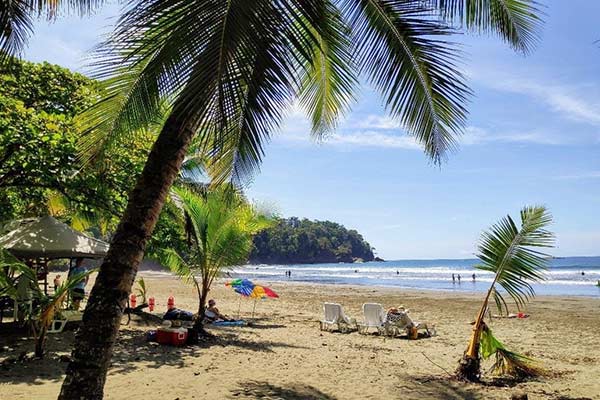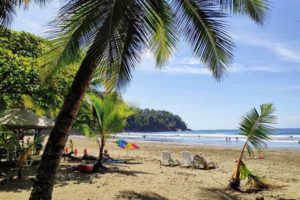 Transport/Driving Safety in Mexico
If you're traveling a long distance in Mexico, the toll roads (cuotas) are well maintained, they're safe, and have the least number of hazards. The free (libre) roads are slower but more interesting; you'll need to be alert to potholes, wandering livestock, and the dreaded speed bumps (topes) that seem to be all over the secondary roads. If you see a yellow highway sign with a thick horizontal black line with circular bumps on it, slow way down; these are not wimpy U.S.-style speed bumps. Unfortunately, not all topes are marked, so you really do need to be alert to them.
Avoid driving at night whenever possible. Driving during the day is safer and it's easier to get emergency services if needed.
Traffic laws are not enforced nearly as vigorously in Mexico as they are in the U.S. You need to be vigilant for cars running stop signs and stoplights or behaving in unpredictable ways.
Unless posted otherwise, the maximum speed limit in the city is 25 miles per hour, 50 miles per hour outside the city, and 62 to 68 miles per hour on highways.
Turn signals can mean different things in Mexico. Besides signaling a turn, a driver might use their left signal to indicate to the car behind that it is safe to pass. Signals might also be used to indicate a hazard.
Is Drug Use Allowed in Mexico?
The use of CBD oil containing less than 1% of the psychoactive component of marijuana, THC, has been legal since 2017; it can be purchased in stores throughout the country.
In 2018, the country's Supreme Court ruled that banning the use of recreational marijuana violated Mexicans' constitutional rights. It was decriminalized in 2021, but the Congress did not act on full legalization at that time, so the current status is ambiguous. In 2022, the Supreme Court decreed that the possession of any amount of marijuana in Mexico is no longer technically illegal as long as it is for recreational purposes.
Some states have said that they will not prioritize the prosecution of any marijuana-related offenses, and its use is widespread throughout much of Mexico. Until Congress officially changes the laws, though, it's best to assume that possession could still result in significant legal difficulties. Bringing cannabis across the border into Mexico is illegal.
Other recreational drugs are illegal in Mexico and penalties for possession can be stiff.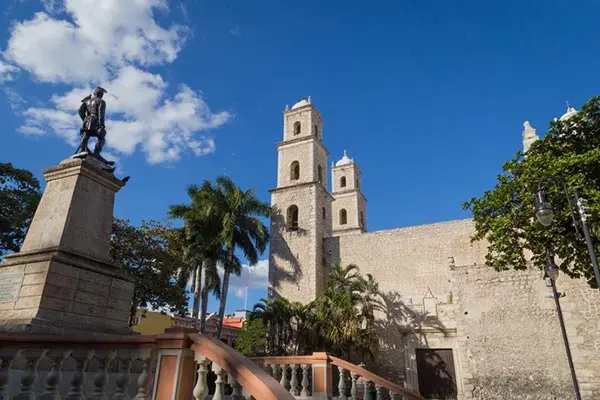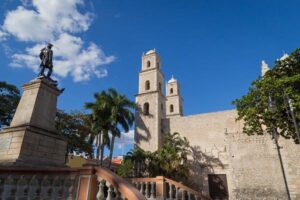 Is Prostitution Legal in Mexico?
Prostitution is legal under Mexican federal law, but each of the 31 states and Mexico City regulates its own laws and policies. As a result, only 13 states allow and regulate prostitution. You'll find "tolerance zones" in some cities; these function as red light districts where prostitution is legal and regulated. The states that allow and regulate prostitution are Aguascalientes, Baja California Sur, Coahuila, Colima, Chiapas, Durango, Guerrero, Hidalgo, Michoacán, Nuevo León, Querétaro, Sinaloa and Zacatecas. The other Mexican states do not have any documented regulations or specific legislation on sex work.
Sex with minors is not tolerated. Prostitutes must be age 18 or older, though child prostitution and sex trafficking are ongoing issues in Mexico.
Get Your Free Mexico Report Here:
Learn more about Mexico and other countries in our daily postcard e-letter. Simply enter your email address below and we'll send you a free special report - Why Millions of Americans Are Moving to Mexico.
This special guide covers real estate, retirement and more in Mexico and is yours free when you sign up for our postcards below.
Swimming Safety in Mexico
Mexico has hundreds of beaches, most of which are safe for swimming. Cancun and the Riviera Maya have thousands of freshwater cenotes—cave-like sinkholes formed by the collapse of porous limestone—where you can swim, snorkel, or scuba dive. Some cenotes have large underground caverns that are popular spots for scuba divers to explore. If this is of interest, be aware that some of these cenotes are highly technical, potentially dangerous dives. Research, use the buddy system, and never dive alone.
Most beaches will have flags in the sand—depending on the location, they are either white or green—that indicate it's safe for swimming. Other flag colors generally indicate that swimming is either unsafe or to use extreme caution. Red flags almost always mean that you should stay out of the water, either due to unsafe surf conditions or pollutants. You'll find few, if any, lifeguards in Mexico—something to keep in mind if you're not a strong swimmer.
The "seaweed season" (when the water is murky with sargassum seaweed) in the Riviera Maya runs from May to October. The seaweed isn't harmful but it has an unpleasant smell. Swimming is ideal from November through April in this region, when the ocean is bathtub warm and the water is an alluring blue-green.
Sharks and jellyfish are not a widespread problem in Mexico, but inquire locally if you have any doubts. If you're on the Sea of Cortez or the Pacific coast, you're more likely to spot some whales or a pod of dolphins than any dangerous critters. On the Caribbean side, watch out for nesting turtles and be sure not to disturb them or their eggs.
General Safety Tips
Most Mexicans are friendly, helpful, fun-loving, and welcoming. Remember that this is their country, and that you are a guest here. Be respectful, learn a few words of Spanish if possible, and follow these general tips.
Don't walk around alone at night, especially if you've had too much to drink
Don't leave your belongings unattended
Don't count your money in public
Don't drink the tap water
Keep your wallet secure, especially in markets and in crowded areas
Don't accept rides from strangers
Don't drive at night if possible
Do use ride-hailing apps and licensed taxis
Do get collision and liability insurance if you're renting a car
Do take the toll roads (cuotas)
Do follow the local laws
Do dress conservatively, especially in non-touristic areas
Do ask a local if in doubt
Do take out a travel insurance policy before you come
Do be mindful of your surroundings
Why Visit Mexico?
As our neighbor to the south, it's easy and cheap to get to Mexico, whether you fly or drive. With a territory three times the size of Texas and 4,559 miles of coastline on the Caribbean, Pacific, and Gulf of Mexico, there's a huge variety of places to check out.
Colonial cities in the highlands of central Mexico such as famed art haven San Miguel de Allende… major world cities like Mexico City and Guadalajara… resort areas on the Riviera Maya like Playa del Carmen and Cancun… bustling beach towns on the Pacific like Puerto Vallarta… quiet fishing villages turned bohemian hangouts like Sayulita… top surfing destinations like Todos Santos… and sport fishing and boating destinations like Los Cabos on the Baja California peninsula.
It's all in Mexico, plus so much more—and it's fabulous. Whatever climate, activity, or lifestyle you're looking for… you'll find it here.
It's a modern country with good highways, multiple international airports with direct flights to the U.S. and Canada, high-speed internet, reliable electricity, and widespread cellphone networks, including 4G and LTE.
Costs for everything from hotel rooms to long-term and short-term rentals in great locations to meals out to food in the grocery store are lower. So, you can afford those luxuries you can't back home, and with the great exchange rate with the U.S. dollar, it's very affordable.
Its rich culture is a blend of indigenous traditions and its Spanish colonial history—there's always a fiesta or holiday of some sort going on. Day of the Dead (Dia de Muertos) for example, on November 1 and 2 is a truly unique experience.
And, of course, the food is to die for, whether you head into a fine dining restaurant in a major city or a humble taco cart on the street. You have the traditional Mexican cuisine, which is different in every region. There are also restaurants from around the world like Italian, American pub grub, sushi, Lebanese, and just about any other food you can think of. You'll never go hungry, that's for sure.
Just think, if you were to avoid visiting Mexico you'd miss all of that fun.
In Mexico, it's all about being proactive in taking precautions and assuming personal responsibility.
Mexico is a very safe country to travel to and live in as long as you keep in mind some common-sense safety tips. With a vibrant culture, rich food, fantastic climate, and friendly people, it's an ideal destination and well worth the trip. So, what are you waiting for?
Get Your Free Mexico Report Here:
Learn more about Mexico and other countries in our daily postcard e-letter. Simply enter your email address below and we'll send you a free special report - Why Millions of Americans Are Moving to Mexico.
This special guide covers real estate, retirement and more in Mexico and is yours free when you sign up for our postcards below.
Related Articles
The Best Places to Live in Mexico as a U.S. Expat
5 Places to Live in Mexico…and 3 to Avoid
There are Many Reasons for Moving to Mexico
Upcoming Conferences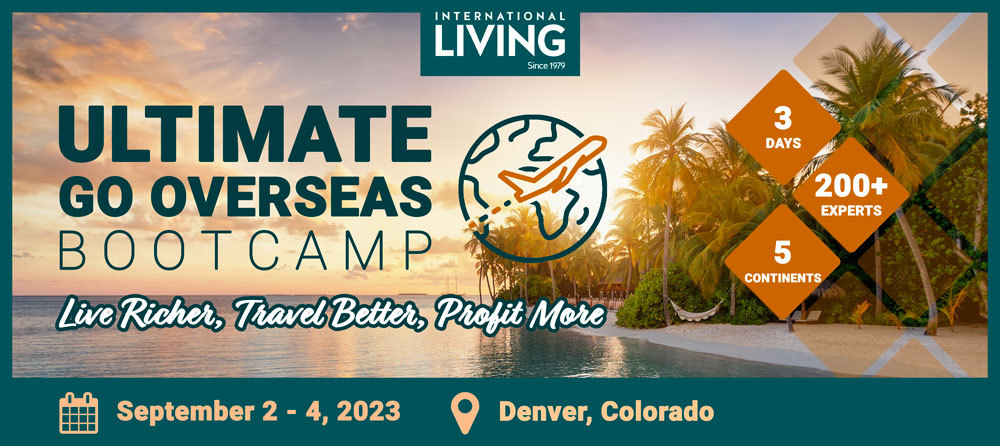 Most Popular Products