Mexico is not only the closest destination abroad for U.S. and Canadian expats; it's also the most popular. More than 1.6 million expats are estimated to live in Mexico full, or part-time— the largest concentration of North American expats anywhere in the world.
Mexico is also one of the most diverse countries in the Americas, offering just about any climate, geographical landscape, and lifestyle you might want. As a result, you'll find expats scattered all over the country, though some places have proven to be especially popular.
Here are five destinations in Mexico where the living comes safe, and easy. Any one of them could be your perfect expat home. (Plus, we go through a few places you may want to cross off your list.)
Modern Beach Living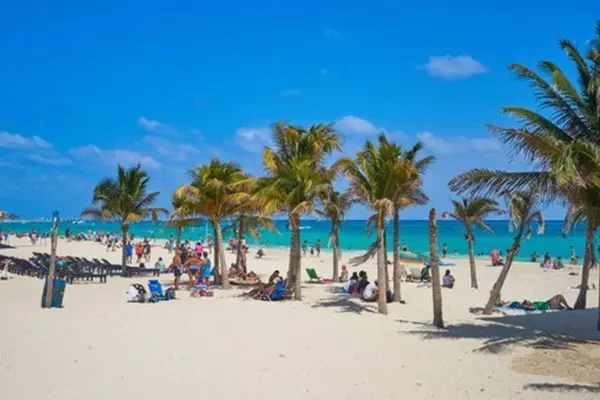 For many North Americans, say "Mexico" and they think of warm, sandy beaches. That's unsurprising, considering that Mexico has nearly 6,000 miles of coastline and nearly 500 beaches. If you're looking for a beach lifestyle, Mexico has an array of great options.
For classic white-sand beaches and warm turquoise waters, it's hard to beat Mexico's Riviera Maya. This 80-mile stretch of coast runs along the Yucatán Peninsula from Cancún to Tulúm. Little towns are scattered all along the coast, and one, Playa del Carmen, has matured into a fully-fledged city.
One of the fastest growing destinations in Mexico, Playa, as it's known locally, offers both laidback vibes of a beachtown, and the high-end shopping and restaurant scene of a much larger city. Playa straddles to some of the Caribbean's best beaches, renowned for sunning, diving, and snorkeling. It's also a perfect base for exploring nearby cenotes (below-ground pools, caves, and rivers that are unique to this part of the world) and ancient Mayan ruins, too.
Puerto Vallarta, on Mexico's Pacific coast, has been an international beach resort for more than 50 years. Once a small fishing village, the greater Vallarta area now stretches for nearly 30 miles along the shores of Banderas Bay, one of the world's largest bays. Puerto Vallarta offers modern living, with shopping, restaurants, and real estate at every price point, an international airport, and a large, diverse expat community.
Beaches and a long malecón (esplanade) border the city, but Puerto Vallarta offers so much more—from hiking and horseback riding in the hills, to fine dining and recent film releases in town. You'll have plenty to do, even if you never put a toe in the water.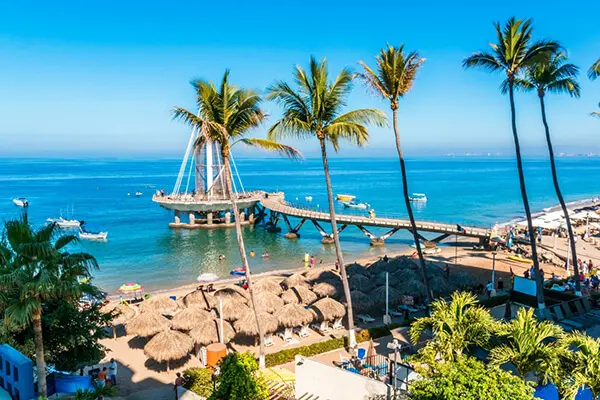 If you want a big-city lifestyle with the beach a short distance away, there's Mérida. Capital of the state of Yucatán,  this city of 1.2 million residents lies about half an hour from the Gulf of Mexico. Mérida's colonial-era historic center is huge; it's the third largest Centro Histórico (central historic district) in the Americas. Along its cobblestone streets, you'll find countless parks and plazas, boutiques, and restaurants serving deliciously unique Yucatecan cuisine as well as international fare.
Superb shopping opportunities are just a short distance from the city center. Mérida has excellent healthcare and offers a high quality of life, though prices remain surprisingly low compared to many other parts of Mexico. This is where Mérida's middle-class families have summered for generations. Expats have joined them, but many towns and villages, dotted along the Gulf coast, still have a family-oriented feel. Mérida is considered the safest city in Mexico—so safe that there are no bad parts of town.
Historic Cities
Not everyone wants to live on the beach. If you prefer temperate weather and Spanish-colonial style aesthetics, then San Miguel de Allende, and Santiago de Querétaro, all in central Mexico, are well worth considering.
San Miguel de Allende, or San Miguel, about four hours north of Mexico City, is a beautifully preserved Spanish-colonial town located in the Colonial Highlands. It offers some great benefits: temperate climate, low cost of living, an active expat community, welcoming locals, charming cultural traditions, and a focus on the arts. Its colonial centro is a UNESCO World Heritage site, too.
Thanks to its beauty and peaceful atmosphere, along with all the other benefits, San Miguel is certainly no stranger to expats—they make up about 10% of the 140,000 residents in the wider metro area.
If you like the idea of living in a city with a large Spanish-colonial historic center, but don't require a large expat community, the city of Santiago de Querétaro may be just what you're looking for. It boasts some of the best medical care in Mexico, excellent shopping, quaint historic homes in its centro, modern gated communities in the suburbs, and an international airport. It's considered the second safest city in Mexico after Mérida.
A wealth of beautiful, mostly baroque-style buildings lends a grace and grandeur to the central city. Today these buildings house government offices, churches, museums, and other public services. The city's well-preserved historic center is home to restaurants, cafés, markets, and shops, too. Stroll the shady, tree-lined Plaza de Armas and the streets near it, and you could almost think you were in Europe.
Places to Skip in Mexico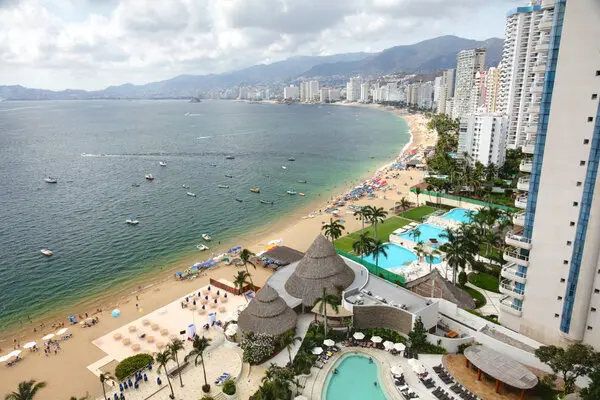 No country is perfect, and Mexico has gotten more than its share of knocks. But yes, some parts of Mexico should probably be avoided, while others may just not be worth your time.
Some Mexican states bordering the U.S.
Tamaulipas, Coahuila, and Chihuahua have vast, empty interiors where you may be at greater risk of car accidents and bad weather. Ciudad Victoria, in Tamaulipas, is widely considered to be one of the most violent cities in Mexico. If you're looking to drive into central Mexico or farther south (as many expats do), check locally for the current conditions on routes through other Mexican states like Nuevo León and Sonora. Toll roads, called cuotas, are well maintained and patrolled; you'll make good time on the way to your final destination.
Acapulco
Acapulco was once one of Mexico's top beach resorts, but time and increased violence have dimmed the city's glitter. If you want to stay on the beaches in Acapulco's home state, Guerrero, head north to Ixtapa-Zihuatanejo.
Tabasco
Tabasco may be a famous hot sauce, but the Mexican state is quite bland. It's largely humid, low-lying land, and makes up the boring, often wet stretch you'll pass if you're driving from central Mexico to the Yucatán Peninsula. Tabasco's capital, Villahermosa, is a major business city, the headquarters of Mexico's oil industry, and home to several museums. Take a quick look if you're inclined… but with so many interesting places both north and south of it, you probably won't want to linger.
Get Your Free Mexico Report Here:
Learn more about Mexico and other countries in our daily postcard e-letter. Simply enter your email address below and we'll send you a free special report - Why Millions of Americans Are Moving to Mexico.
This special guide covers real estate, retirement and more in Mexico and is yours free when you sign up for our postcards below.
Related Articles
Guide to San Miguel de Allende, Mexico
How to Move to Mexico – Complete Guide
An Overview of Traditions and Culture in Mexico
Upcoming Conferences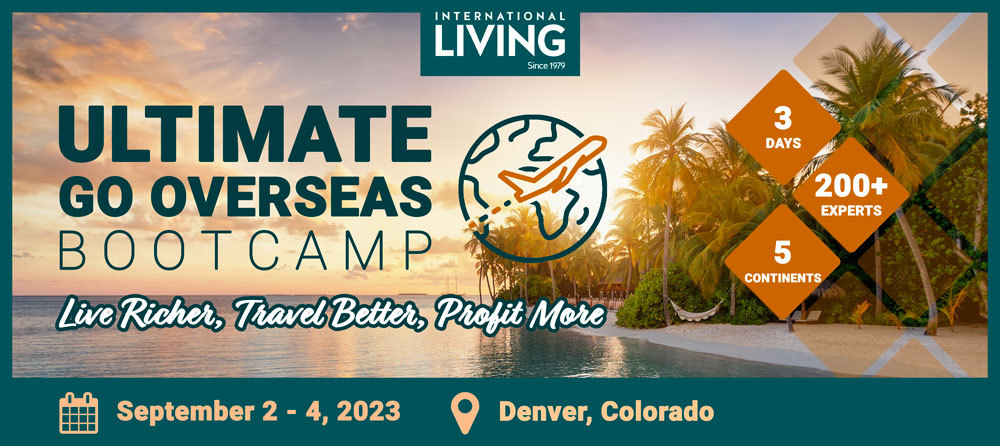 Most Popular Products
Popular Articles You May Also Like
Get Your Free Mexico Report Here
Learn more about Mexico and other countries in our daily postcard e-letter. Simply enter your email address below and we'll send you a free special report – Why Millions of Americans Are Moving to Mexico.