One of Mexico's Greatest Cultural Gems
By Don Murray
One of the most important things to know about Oaxaca is how to correctly pronounce the name. The first glimpse of the word is enough to numb your brain, so here it is: (wah-HAH-kah). Derived from the ancient Aztec language, the name has gone through several revisions over more than 1,000 years, as is typical of the cities and towns of Mexico.
Oaxaca is a mountainous and highly indigenous state on the southernmost west coast of Mexico. Oaxaca de Juarez (normally shortened to Oaxaca) is the state capital and largest city in the state. Conversations about Oaxaca are anchored in context to be sure of the subject location.
Bordering the Pacific Ocean, the state of Oaxaca offers some spectacular, rocky, and mostly inaccessible coastline as well as being home to a large population of Zapotec and Mixtec peoples. The terrain across the state is rugged, filled with steep mountain peaks and deep valleys serving to isolate groups and greatly inhibiting, what may have been, a normal mix of cultures. The economy of the state is primarily based on agriculture however most is intended for personal use rather than commercial sales. Corn is the primary crop but beans, peanuts, and chocolate are also popular. Livestock holdings are primarily pigs with cattle and chickens following closely behind.
Although the coast of Oaxaca is, indeed, rugged with much inaccessible, the area known as Huatulco has, for generations, been a successful tourist area known for its numerous gorgeous, calm bays and stunning beaches.
Oaxaca City (Oaxaca de Juarez)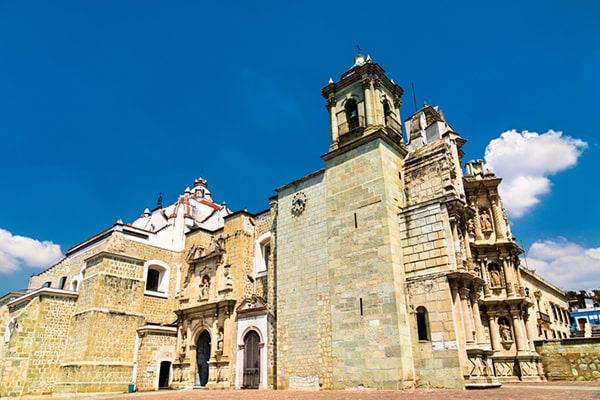 Meandering through the streets of this ancient, historic city provides a colorful feast for your eyes as indigenous women, draped in colorful hand-woven fabrics, tend their small stores and go about their daily lives. It's easy to find yourself diverted, from wherever you were going, as the sounds of ancient language and the aromas of regional cooking waft through the air, pulling you into one of the many small, family-run restaurants.
Nestled in the foothills of Mexico's Sierra Madre range, is the rich cultural center of Oaxaca de Juarez, the largest city in Oaxaca and also its capital city. With a vibrant artisan community, blending locals with international painters, jewelers and sculptors, weavers, and designers, Oaxaca City now draws tourists from across the globe to wander through small galleries, stores, and museums. And Oaxaca is also a culinary center. Here, the importance of good food rivals the arts community for attention.
If you want to feel, taste, smell, and hear history, as if you were there when it originally happened, you absolutely must visit Oaxaca, one of Mexico's historic crown jewels. In fact, you may want to join a growing number of expats who now call Oaxaca home.
Sitting at 5,000 feet above sea level, Oaxaca's climate is dry most of the year and pleasantly warm, from about 75 F to 80 F. It does get warmer during the hottest month of April, reaching into the low 90s F. While generally dry, it rains in the summer months, with June being the wettest.
Oaxaca's Colonial-era architecture, ancient ruins, and cobblestone streets are the backdrop for the local Zapotec and Mixtec indigenous people, who have inhabited this region for thousands of years. In fact, Oaxaca City was named a World Heritage Site in 1987. The architectural sites of the ancient centers of Mitla and nearby Monte Alben are popular tourist attractions and their popularity significantly contributes to Oaxaca's local economy, now heavily reliant on tourism.
Outside the historic areas, the city is still growing. Oaxaca City offers modern supermarkets in addition to the large and traditional open markets in the central area. There is also a major brand big-box retailer, glitzy auto dealerships, shopping malls, and cinemas. Oaxaca even has an international airport and new hotels to support the growing tourism industry.
Oaxaca City is very affordable, with expats reporting that total monthly expenses can run from as little as $900 upwards of $1,500, including rent. But these same expats say that Oaxaca isn't the easiest community for expats to live. Speaking Spanish is essential. Not perfect Spanish but functional Spanish.
The city has become a center of social activism over the last decade. Local teachers have been a force in the region, going against modern education and wanting to maintain only indigenous schooling. There are some permanent protest displays in city parks with parades and spontaneous roadblocks to maintain attention on the issue. Those who live in Oaxaca have come to embrace the passion of the protestors with the same zeal that they accept the passion of the resident artisans.
Wonderful food, vibrant art, historic dance, ancient cultures, and a bit of civil activism blend together to make Oaxaca City one of those places that will permanently etch itself into your senses.
Retire in Oaxaca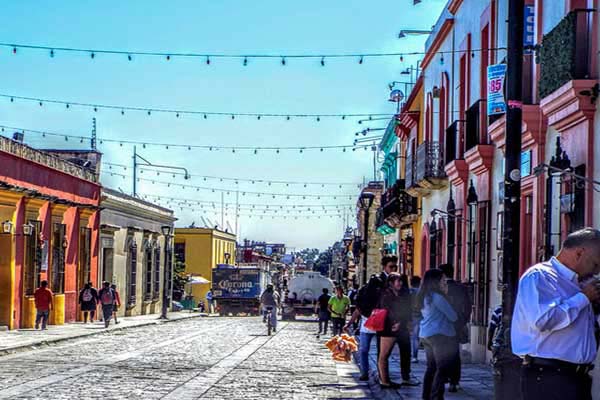 Mexico has a couple of simple, straightforward visas for retirees; the first is a Temporary Resident Visa and the second is a Permanent Resident Visa. Both permit full-time residency in Mexico but there are some significant differences such as income requirements, employment legalities, and automobile importation.
Visitors arriving by air and spending less than 180 days in Mexico need only possess a valid passport. No visa required. Those who drive across the border require a separate auto permit as well as an immigration form issued at the border.
The generous 180-day period permitted to air travelers allows all those snowbirds to make repeat, annual visits without worrying about a visa, as long as they do not exceed the 180-day limit. If you wish to remain longer than 180 days, you must apply for a visa.
Begin your visa quest at the Mexican Consulate in your home state or any other Mexican Consulate in your home country. There, the consulate officer will review your completed application; verify your income based on the documents you provide, review a nominal number of other documents, and your completed application. After a short interview, if approved, you'll likely depart with your residency visa affixed to the inside of your passport.
All legal residents over the age of 60 qualify for a discount card from INAPAM (Instituto Nacional para las Personas Adultas Mayores) facilitating discounts on a wide variety of goods and services.
Medical Care in Oaxaca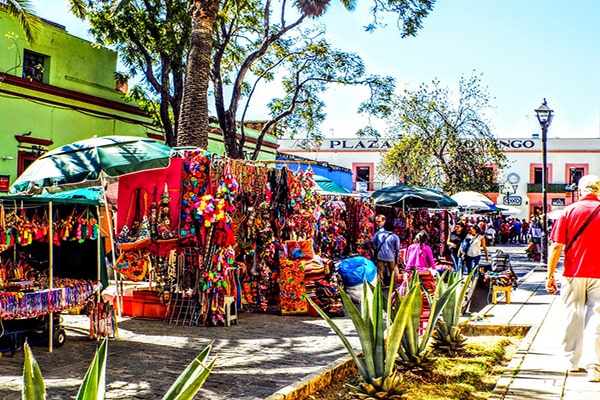 The medical needs of Oaxaca's 255,000 people are well tended by three major hospitals and a good number of doctors and dentists in the area. Like all of Mexico, costs for medical care are significantly cheaper than costs north of the border, generally only 25% to 30% of what you would expect to pay in the States.
Permanent residents may participate in the national healthcare program which, at the time of this writing, is under major revision. The emerging plan promises that all will be covered similar to Canadian healthcare but full details are not yet available. The current political administration has said that the new program will take two years to implement.
Lifestyle in Oaxaca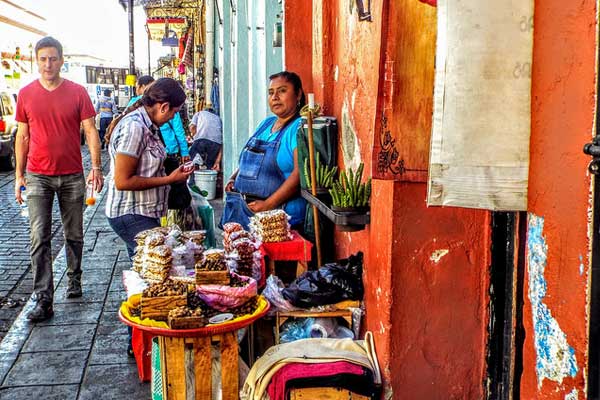 Life in Oaxaca is truly a life in Mexico. If the expat population in Oaxaca has made any impact on the area, it is not as readily visible as it is in locations like San Miguel, Chapala, or the Riviera Maya. Spanish, and several indigenous dialects make up the local languages. English is very rarely spoken so those spending time in Oaxaca best be prepared.
The local food scene showcases numerous types of mole, a thick, complex sauce, typically served with meats. It can take hours or days to prepare these creations and families guard their recipes. Wandering the streets will expose you to dozens and dozens of restaurants, large and small, each touting their versions of various mole recipes.
Artisans have determined that Oaxaca provides the right feel for the creative juices to flow. Painters, weavers, and sculptors work in small studios throughout the city and a number of museums display local work.
Weaving, in particular, is a craft known to this area for more than 1,000 years. The quality of woven goods from this area is world-renowned.
Is Oaxaca Safe to Live in?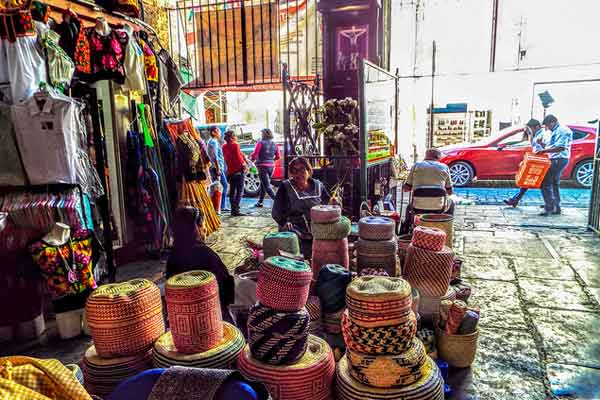 When looking at statistics, Oaxaca is one of the safest states in Mexico. The capital, Oaxaca de Juarez, promotes a friendly, small-town vibe that is not intimidating at all. If tourists and residents, alike, take the usual precautions, the chances of experiencing crime are low. Like anywhere else, don't flash expensive items such as jewelry, cameras, or phones. Don't carry all your credit cards as you walk around and leave your passport somewhere safe. Many carry a copy of important documents rather than the original. Common sense would dictate not to walk alone on the beach at night. Stick to the well-lit areas and you should have no problems.
Things to do in Oaxaca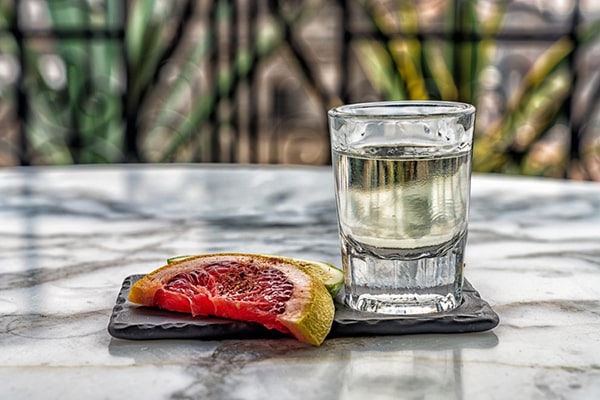 The area in and around Oaxaca de Juarez is rich in native culture including arts, food, and architecture. A walk down the cobbled streets and lanes of the central historic district allows the history to seep through your soles and into your soul.
Drive the short distance to the weaving village of Teotitlan del Valle. This tiny village, nestled at the base of a mountain, has a weaving history that dates back centuries. Sheep are sheared and the wool is hand-carded, spun into yarn and hand died before being woven into fabric or one of their world-famous rugs. Intricate patterns are memorized and have been handed down for centuries, done now as they were 800 years ago.
Spend the day exploring the ancient ruins of Mitla and Yagul and when you return, settle into to one of the many wonderful restaurants for chicken mole. I can spend almost a full day at the central mercado, a gigantic open market filled with the sights, sounds, and aromas of the foods, cheeses, and fermented beverages of these indigenous people. You may want to try the chapulines (small grasshoppers) that are seasoned, fried, and available by the basket load.
And of course, you must try the local mezcal (I did after my plate of chapulines). Both tequila and mezcal are made from the harvested core of the agave plant, otherwise known as the "piña." However, that's where the similarities in production end. Tequila is typically produced by steaming the agave inside industrial ovens before being distilled two or three times in copper pots. Mezcal, on the other hand, is cooked inside earthen pits that are lined with lava rocks and filled with wood and charcoal before being distilled in clay pots. While some large-scale mezcal producers have adopted modern methods, artisanal mezcal makers continue to use this more traditional method, which is the source of the smokiness commonly associated with mezcal. Also, the name Tequila is a nationally protected trademark and can only be produced in very limited regions of Mexico.
If you sampled too much mezcal and feel the need to atone, there is no better place than the historic Temple de Santo Domingo. This large, 17th century church is of typical Spanish construction using local stones however, the interior is lavishly adorned in gold.
The Museo de Culturas offers a splendid look at the area history. Not to be missed.
Cost of Living in Oaxaca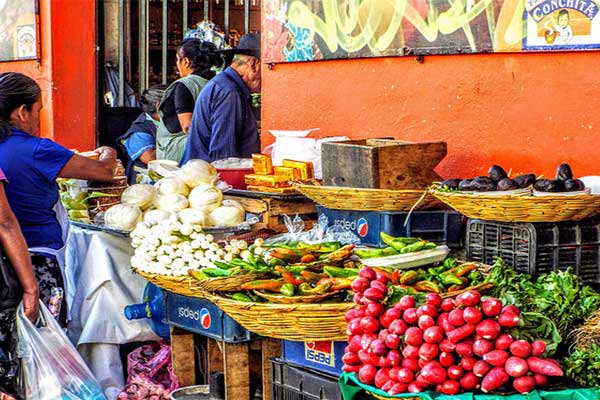 Mexico consistently offers a much lower cost of living when compared to a similar lifestyle, north of the border.  Here is an example budget for a couple living in Oaxaca:
| | |
| --- | --- |
| Expenses | U.S. $ |
| Rent (two-bedroom apartment) | $600 |
| Utilities | $60 |
| Groceries | $325 |
| Entertainment | $250 |
| Housekeeping | $100 |
| Medical | $150 |
| Transportation (car, gas, insurance) Optional. | $100 |
| Transportation (public) | $45 |
| Monthly Total | $1,630 |