Akumal…Where the Jungle Meets the Sea
by Don Murray
Today's date is December 28th and the temperature in this seaside paradise is a balmy 81 F at 8 a.m. The varied shades of blues, aquamarine, and turquoise blend and swirl together as the clear tropical waters of the Caribbean Sea gently bathe the sugar-sand beach. This is the small community of Akumal in the Mexican state of Quintana Roo and for those who call it home, there is no better place to be.
Mexico's famed Riviera Maya stretches from Cancun in the north, 80 miles south to Tulúm. Akumal (Mayan for Land of the Turtles) rests between Playa del Carmen and Tulúm. Famously known for its spectacular clear bay filled with sea turtles, Akumal has matured from a secretive dive destination to a growing tourist attraction and has become a relevant investment opportunity.
The bay is a strong draw with easy access to the beach and nearby reef from several points. The bay now attracts a growing number of day-trippers who come to dive and snorkel in the clear waters hoping to swim alongside some of the abundant and gentle sea turtles.
The secret is out. Located where the jungle meets the beach, Akumal is learning to cope with increasing numbers of returning vacationers as well as a growing contingent of expats and investors who have staked their claim here.
Until the last few years, this tiny beachfront town, about an hour south of Playa del Carmen, was often a day trip for a small number of vacationers in Cancun and Playa del Carmen. Notably, these day-trippers were often those who had heard of the amazing diving and snorkeling in the clear, shallow bay, permitting close encounters with the many sea turtles who call this special place, home.
For better or worse, Akumal is no longer just a day trip but is emerging as a primary destination. In fact, sizeable real estate developments (one with its own championship golf course) have sprouted, encouraging investors and expat residents to make long-term commitments to the area.
At the southern end of Mexico's famed Riviera Maya on the Caribbean Sea, Akumal is naturally blessed with good weather and temperatures normally in the 80s F. A refreshing sea breeze keeps the air moving and a nearby reef offers plenty of opportunities for water-borne recreation. When you combine all this with an environment steeped in an ancient Maya culture that perfectly blends life in the jungle with life on the beach, it is no wonder that Akumal has achieved its well-deserved reputation as a distinctive environment.
Retire In Akumal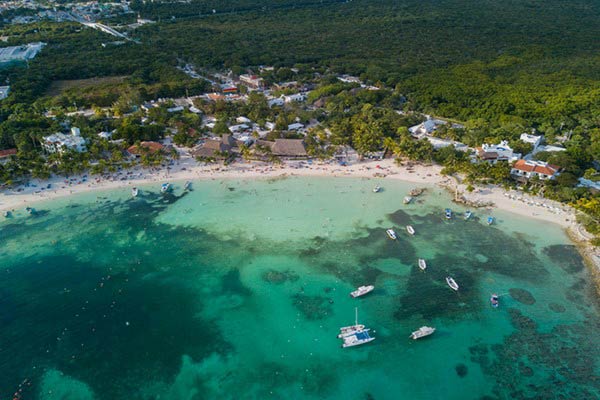 Mexico offers an easily obtainable retirement visa, providing for quick, permanent residency for those meeting the simple qualifications. Check the criteria as a temporary residency visa is also easily attainable and the differences are noteworthy.
The straight-forward process begins at the Mexican consulate in your home state. There, the consulate officer will verify your income based on the documents you provide, review a nominal number of other documents and your completed application. After a short interview, if approved, you'll likely depart with your residency visa affixed to the inside of your passport. Once on the ground in Mexico, you have only 30 days to finish the process by obtaining your residency card. This is a separate process from obtaining your visa but is integral with becoming a resident and, while not difficult, the process must be followed, precisely.
Those over the age of 60 qualify for a discount card from INAPAM  (Instituto Nacional para las Personas Adultas Mayores) facilitating discounts on a wide variety of goods and services.
The Akumal Medical Center provides basic emergency services as well as routine medical care. There is also a pharmacy on the premises and they offer ambulance services to transfer patients requiring elevated care. If needed, larger hospitals with all specialty areas covered can be found in Playa del Carmen, an hour north. Nearly all medications can be purchased directly from the pharmacy without a prescription (narcotics and strong antibiotics are obvious exceptions) and cost only a fraction of prices north of the border.
Expat residents can qualify for Mexico's health insurance plan called Seguro Popular or the IMSS program
Lifestyle in Akumal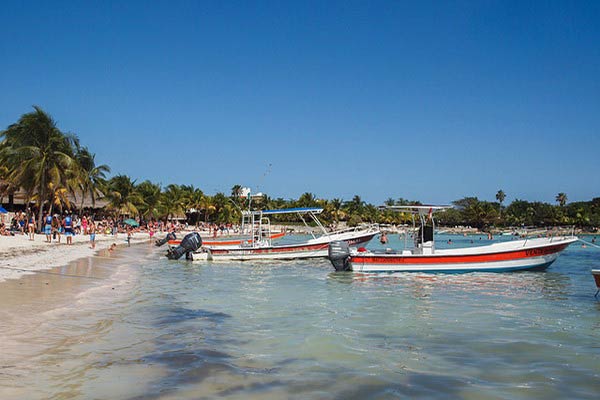 Life in Akumal needn't be boring. With a growing population, it seems like a new restaurant is opening every month or two. And the lifestyle associated with living in a beachfront community means that your social life can be as busy as you wish. There are always tourists in the area to give a boost to your social life and the local residents are quite friendly.
With a strong focus on maintaining an ecologically sound community, there are a number of opportunities to volunteer for such issues as the impact on the resident turtle population as well as the health of the nearby reef. Reducing the use of plastics and ensuring that the bay remains clean is also important to all in this area.
Admittedly, Akumal and the entire Riviera Maya attract those who love the water and water activities, even if that means lazing around, wiggling your toes in the sand and sipping a tall, cold rum drink with skewered fruit hanging from the edge.
When you want a bit more than can be found in Akumal, make the hour drive to Playa del Carmen and take advantage of Quinta Avenida, or Fifth Avenue, a walkable mall area, closed to vehicle traffic. Stretching some 40 blocks in length, this pedestrian walkway is only a couple of blocks inland from the beach. Here you'll find hundreds of quaint shops, trendy bars, and chic, restaurants. Tucked into small side streets, you'll discover many small boutique hotels perfect for weekend get-a-ways.
Drive a bit farther north and you're in Cancun. The well-known hotel zone offers hundreds of dining choices, clubs, and entertainment while you can enjoy shopping at large malls, big box stores, or catching a movie.
For a grand adventure, you can drive down the coast to the Belize border in a bit over two hours, catching the small and historic town of Bacalar, with its gorgeous lake of seven colors, along the way. The beautiful city of Chetumal, capital city of Quintana Roo, sits on the border with Belize and is a good choice for a weekend away.
Cost of Living in Akumal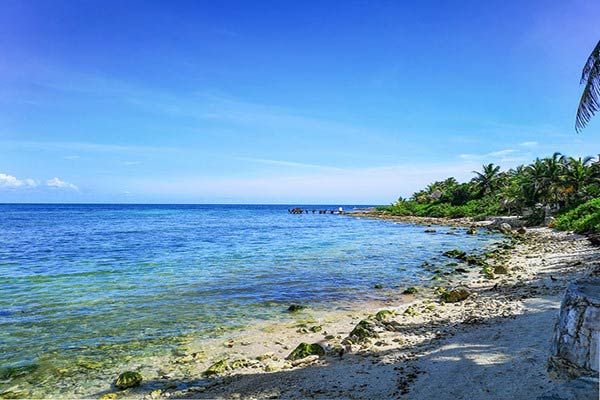 In general, Mexico offers a significantly reduced cost of living when compared to the U.S., and Akumal falls in line with that expectation. However, Akumal is a growing tropical town on the Caribbean Sea and that profile is not available anywhere in the U.S. That said, life in Akumal is affordable and provides excellent value for the money. Housing across the globe is more expensive on the shore and Akumal, like its neighbors (Cancun and Playa del Carmen) to the north, is no exception.
Condos are the most popular type of residential housing in Akumal and are king in the investment market. To buy a 775-square-foot condo, perfect for a short-term rental investment property, you'll spend about $165,000. An example of a luxurious primary residence in the exclusive Bahia Principe development will run about $1.5 million. Long-term rentals can be hard to find as investors typically focus on the significant cash flow generated from vacationers in the short-term market.
Electricity bills are delivered every other month and two months of service is generally less than $100. A local beer will cost about $2 and an inexpensive meal will set you back 120 pesos, which is about $6. A nice dinner for two in a mid-range restaurant will cost 450 pesos (about $23).
Here's an example of a monthly budget for a couple living in Akumal but remember, what you spend will depend on the choices you make:
| | |
| --- | --- |
| Expenses | U.S. $ |
| Housing | $1200 |
| Utilities | $55 |
| Groceries | $350 |
| Entertainment | $250 |
| Housekeeping | $100 |
| Medical | $150 |
| Transport/Car Gas/Ins | $75 |
| OR Transport/Public | $60 |
| Approx. Total | $2,240 |