How Much Does it Cost to Live in Mexico?
The following budget gives you an idea of the expenses a couple might incur each month living comfortably in Mexico. We have included rent—but keep in mind that if you've bought your house outright, you won't have this expense (though you would want to include property taxes—rarely more than $200 per year—and regular maintenance).
Example Table of the Cost of Living in Mexico:
| | |
| --- | --- |
|  Expense |  U.S. $ |
| Rent (furnished, two-bedroom home) |  $750 |
| Electricity |  $30 |
| Water |  $15 |
| Gas |  $30 |
| Household help (maid, three times a week) |  $135 |
|  Internet |  $20 |
|  Cellphone |  $10 |
| Cable/Pay TV |  $35 |
| Healthcare (IMSS or Seguro Popular for two people) |  $85 |
| Transportation (car maintenance/public transport) |  $30 |
| Groceries |  $350 |
| Entertainment (dining out and other activities) |  $250 |
| Miscellaneous/Incidentals |  $150 |
|  Monthly Total |  $1,890 |
This adds up to $22,680 per year.
Everyone seems to agree: the quality of your life improves when you move to Mexico. And a huge part of that is the lower cost of living you'll enjoy.
Goods and services cost less…so you can afford the kinds of luxuries only the wealthy enjoy in the U.S.—like a maid, a cook, and a gardener. You can find bargain real estate—whether you rent or buy—so your housing costs are drastically reduced. And you can also get high-quality medical care for a fraction of the price back home—including insurance.
In Mexico you have the good fortune of giving up very little when you make your move. You're heading to a near neighbor where you can get internet, cable TV, and all the other comforts you're used to in a modern country that still pulses with a vibrant traditional culture. You get the best of both worlds—and you'll pay much less too.
In general, a typical retired couple can expect to live comfortably in Mexico on about $2,500 a month, all in. This includes a nice home, plenty of dinners out, entertainment, travel, and help around the house.
Cost of living, however, does vary slightly depending on where you live. Beach areas and those popular with tourists and expats, like the Riviera Maya, Puerto Vallarta, Los Cabos, or San Miguel de Allende, for example, can be more expensive if you're not careful.
At the beach, you might use air-conditioning, which drives up the electric bill. And there is a temptation to engage in tourist activities, shop in the tourist-oriented shops with imported products, and dine in tourist restaurants, which have higher prices.
Real estate can also be higher in tourist areas. Somewhere to live in the heart of San Miguel's desirable colonial centro (center) comes at a premium, as does beachfront property in resort areas…although these homes and condos will still be much cheaper than a comparable property in the U.S.
That said, you can still find deals on daily expenses, meals, and even real estate in these places too—it just takes a little knowledge. In San Miguel you can pay much less if you're willing to walk five minutes to the colonial district.
And if you're willing to live a few blocks from a beach it's much more affordable too. And there are plenty of restaurants, shops, and more off the tourist trail where you can enjoy even better meals for less. Get to know your neighborhood, shop where the locals shop, and you'll vastly reduce your expenses every month.
In Mexico, you can afford to indulge. You can buy a house for $200,000—or less. You can employ a maid for about $4 an hour and a gardener for $5 an hour. Pamper yourself with a manicure, pedicure, and haircut…and pay less than $50. Get an hour-long massage on the beach—or in a spa—for $20. Enjoy a top-shelf margarita for $3, with a view of the water to go along with it.
For a small home, you can expect your annual property taxes to come to no more than $200. Your electricity bill will likely cost between $25 to $50 a month (unless you use air-conditioning a lot), gas is about $25 a month, cable TV and high-speed internet (usually bundled together) about $40 a month, and basic telephone service about $20. You can eat out at a nice restaurant for $15 per person, or grab a quick lunch at a local cocina económica for $4 to $7, not to mention a savory taco for just 50 cents. At the grocery store expect to pay $3 for a whole chicken, $2 for fresh caught fish, $2 for a pound of avocados, and 50 cents per pound for tomatoes. It's cheaper to eat fresh in Mexico—and it allows you to easily adopt a healthier diet too.
Our Mexico Experts on the Cost of Living in Mexico
Hey IL,
We are hoping to move to Mexico in the coming months. We would like to know more about the cost of living and general living expenses in the towns/areas that your experts cover?
How much money do we need per month to live well in Mexico?
Glynna Prentice – Mexico Correspondent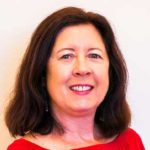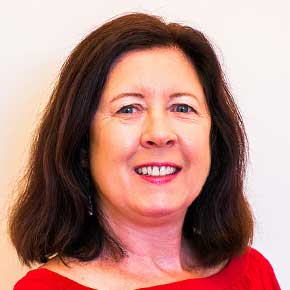 The cost of living really varies depending on how you care to live.
The strong dollar is very much in your favor right now, as it makes items priced in pesos cheaper now than they've been in years. Basic food costs are very low, especially if you buy at local farmers' markets or local supermarkets.
But if you buy many of your food items and necessities at places like Costco, where many prices are pegged to the dollar, your cost of living will rise. Likewise, if you decide you want a large, lavish colonial property, you will pay more to buy or rent it, especially if it, too, is priced or pegged to the dollar. (Properties in coastal areas and in large expat havens are often priced/pegged to the dollar; in other parts of Mexico, real estate is priced in pesos.)
Having said that, here are some prices. In the Colonial Highlands, a couple can live in someplace like Lake Chapala or Guanajuato for as little as about $1,700 a month…including rent if you have a smaller property. You'd want a bit more in San Miguel de Allende—at least $2,000 a month and likely more. Much depends on how much you pay for rent; you need to live somewhat farther out in San Miguel to get the lower rents, for instance.
It also depends on how much you eat out/entertain. You don't have to spend a lot of money eating out, but both Lake Chapala and San Miguel have higher-end, more-expensive restaurants as an option you may choose now and again.
Guanajuato has few of these higher-end options. You can also get by in English in Lake Chapala and San Miguel, whereas in Guanajuato you need much more Spanish.
In the Yucatan, the Gulf Coast tends to be less expensive than the Caribbean coast overall. Rents of large colonials in Merida can be pricey (often $1,500 to $2,000 a month), but smaller properties are available.
And food and dining costs are also somewhat lower (though you may find a narrower range of options than on the Caribbean). Though you may be able to do it for less, I'd suggest a budget of around $2,500 a month for a couple in Merida, and somewhat less in beach towns like Progreso.
Don Murray – Mexico Correspondent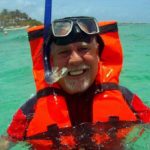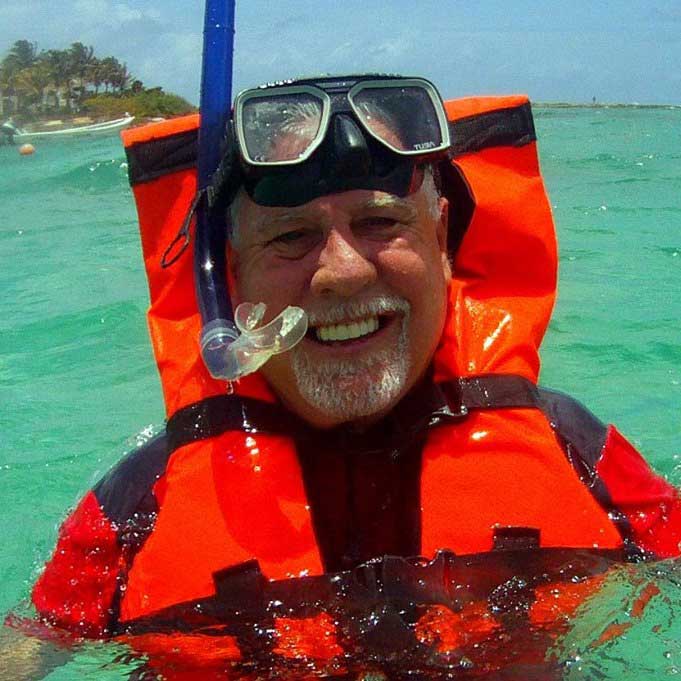 Hi Donna and thanks for the great question. Cost of living questions are, understandably, the ones most often asked. We certainly understand! As expats ourselves, we also had to make our choices very carefully and budget considerations were at the top of the list.
Before I try to answer your question, allow me to ask you a question. If I was an immigrant thinking of moving to the United States, how much would you tell me it costs to live in the United States?
You would tell me that, "It depends." And indeed, the cost of living in Mexico and all other countries depends on the lifestyle you choose. Costs vary widely from region to region and city to city. Everything from housing costs (the largest expense) to food and transportation, entertainment and medical expenses must be considered.
All that said, the communities in Mexico's central highlands, San Miguel, Ajijic, and Lake Chapala are all popular expat strongholds where one can live a very comfortable life for $1500 monthly. You can certainly spend more and some do just fine on less.
Life on one of Mexico's beaches, perhaps the Pacific coast, Gulf Coast of the Caribbean coast will cost more, generally speaking. Move away from the beach to save some money. One can live a nice life on the beach in Mexico for around $2500 monthly. Again, you can pay more or less, depending on your requirements.