Mexico City isn't the most popular expat or vacation destination in the country, but it still has plenty to offer. Whether you're just passing through on your way to the beach or settling down for a couple of years, this guide to the top 10 things to do in Mexico City will help you plan an action-packed adventure through the capital.
1. See an Active Volcano at Izta-Popo National Park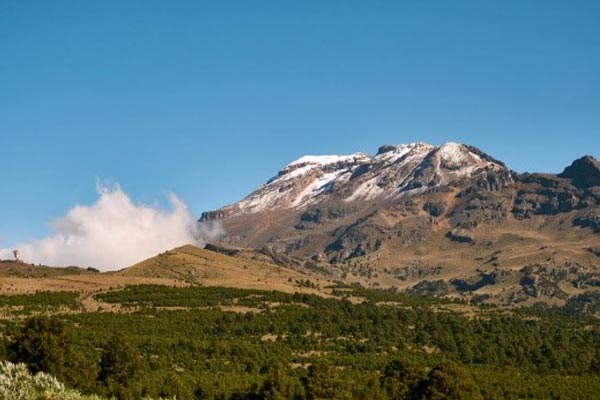 Izta-Popo National Park is about 55 miles from Mexico City and is home to the country's second and third tallest mountains. Iztaccíhuatl is a dormant volcano but her neighbor Popocatépetl is still active. To see them, enter the park at Paso de Cortes, where a short hike will bring Popo and her puffing smoke into view. Trek a bit further and you'll get a stunning view of Izta as well, who looks like a woman reclining on her back from afar. Adventurous travelers can also camp in the park and climb all the way to Izta's summit at 17,160 feet.
2. Try Local Mexican Cuisine
Did you know Tex-Mex and Mexican food are two different cuisines? If you've chowed down on burritos and nachos outside of the country, you may be surprised to find that the food in Mexico isn't quite the same. While in Mexico City, make sure to eat like a local and try tamales, chilaquiles (breakfast nachos), pozole (hominy soup), elote (grilled corn), and more, all of which are guaranteed to leave your mouth watering from the memories for years to come.
3. Drink Local Craft Beer and Cocktails
The fantastic flavors of Mexico don't stop with the food—the city also has multiple breweries putting their own spin on craft beer. In the popular Roma and Condesa neighborhoods, you can visit Graciela, Escollo, and The Tasting Room breweries on foot because they're all within walking distance of each other. For a lighter drink on your night out, try some Mexican cocktails like the Michelada, a spicy beer cocktail, or the Curado de Pulque, made from the fermented sap of agave plants that's known as "the Aztec drink of the gods".
4. Catch a Lucha Libre (Mexican Wrestling) Show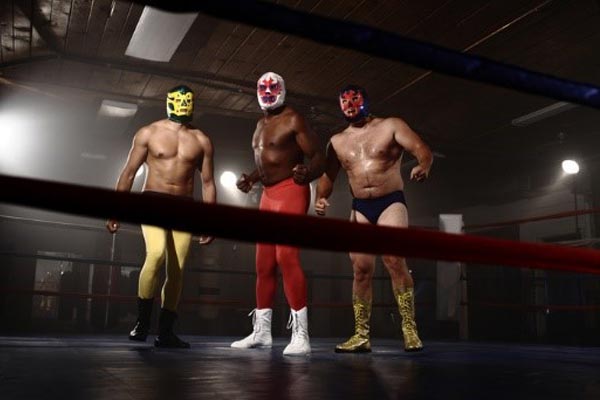 Show locations and times vary but you can typically catch a Luca Libre match at Arena Mexico every Friday evening. Grab a ticket at the door and then settle in to watch the colorfully masked luchadores (wrestlers) battle it out on stage where the moves may be fake but the fun is very real. Join the crowd in cheering on your favorites and you just may become a lifelong fan—this is the second most popular sport in Mexico after all.
5. Watch a Soccer Match
Mexico City is home to three of the most popular clubs in the country: Club América, Cruz Azul, and the Pumas de la UNAM. Club América and Cruz Azul both play at Estadio Azteca, the largest stadium in Mexico, while the Pumas play in a stadium on the National Autonomous University of Mexico (UNAM) campus. Despite their name and location the Pumas are also a professional club in Liga MX and share a healthy rivalry with both Club América and Cruz Azul.
6. Visit Chapultepec Park and the National Museum of Anthropology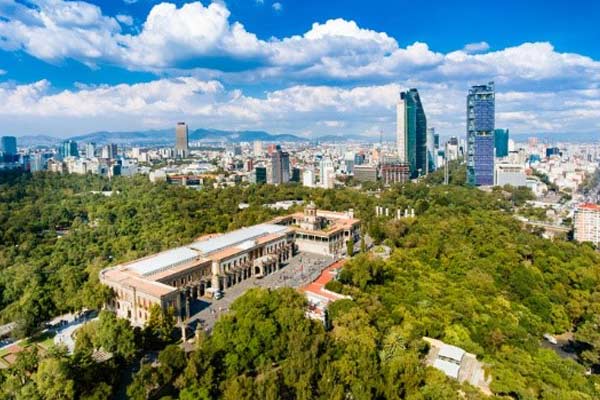 The National Museum of Anthropology is Mexico's most visited museum and conveniently sits inside another one of the country's top attractions: Chapultepec Park. The massive city park sprawls across 1,700 acres and encompasses a theme park, zoo, lakes, trails, galleries, and even a castle with stunning views over the greenery and the city skyline from above.
7. Explore the Roma, Condesa, and Coyoacán Neighborhoods
Roma and Condesa are two of the most desirable neighborhoods to stay in for tourists and expats alike. They're home to some of the city's trendiest shops and restaurants along with plenty of beautiful galleries, museums, and libraries to while away your time inside. However, the Coyoacán neighborhood is also worth a visit. Although it's situated a bit off the beaten path (about 6 miles from Roma and Condesa) the colorful architecture and quaint central squares offer their own unique charm to travelers who make the time to pass through.
8. Check Some Cultural Sites off your to-do list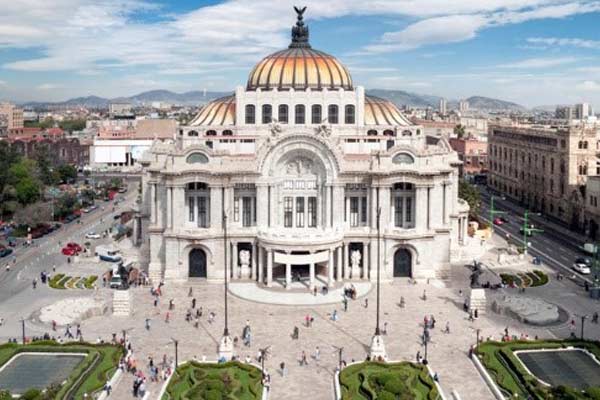 Did you know that Zócalo, the historic square in downtown Mexico City, was used as the ceremonial center of the ancient Aztec city of Tenochtitlan? It still exists today, and a stroll around the large open space will take you past the Metropolitan Cathedral, the National Palace, and more of the city's most essential cultural sites. Afterward, catch the latest show, ballet, or exhibition at the nearby Palacio de Bellas Artes and, if you can, make time to stop at La Casa Azul. The blue house that Frida Khalo called home in the Coyoacán neighborhood is now a museum dedicated to her life and art.
9. Visit the City's Most Iconic Churches
While many churches might catch your eye while wandering through Mexico City, the two most iconic are the Mexico City Metropolitan Cathedral and the Basilica de Guadalupe. The Basilica de Guadalupe is located at Tepeyac Hill where an apparition of the Virgin Mary is believed to have appeared to Saint Juan Diego. She directed him to gather roses in his cloak, which was then miraculously adorned with the now-famous image of Our Lady of Guadalupe. The church still contains the 500-year-old cloak and has become one of the most-visited Catholic sites in the world today.
10. Explore the Ruins of Teotihuacan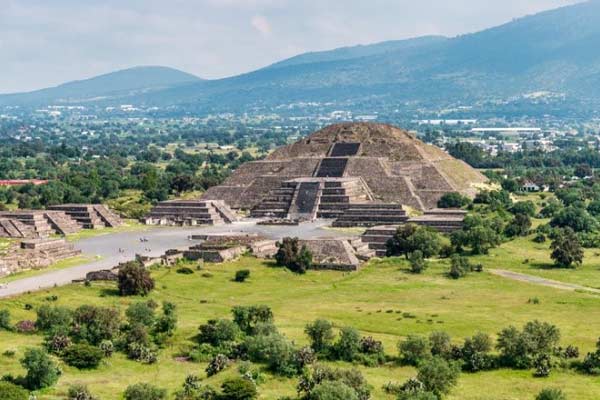 The Teotihuacan ruins are only 25 miles from Mexico City but will take you back in time almost 2,000 years. The sprawling city was inscribed as a UNESCO World Heritage Site in 1987 and offers visitors some of the most impressive views from the Pyramid of the Moon, the Pyramid of the Sun, and the foreboding "Avenue of the Dead" that runs through the ancient complex.
Get Your Free Mexico Report Here:
Learn more about Mexico and other countries in our daily postcard e-letter. Simply enter your email address below and we'll send you a free special report - Why Millions of Americans Are Moving to Mexico.
This special guide covers real estate, retirement and more in Mexico and is yours free when you sign up for our postcards below.
Related Articles
Top 10 Reasons to Move to Mexico
Fun and Interesting Facts About Mexico
Maps of Mexico: Best Beachside and Mountain Towns
Upcoming Conferences
The Only 2023 Fast Track Costa Rica Conference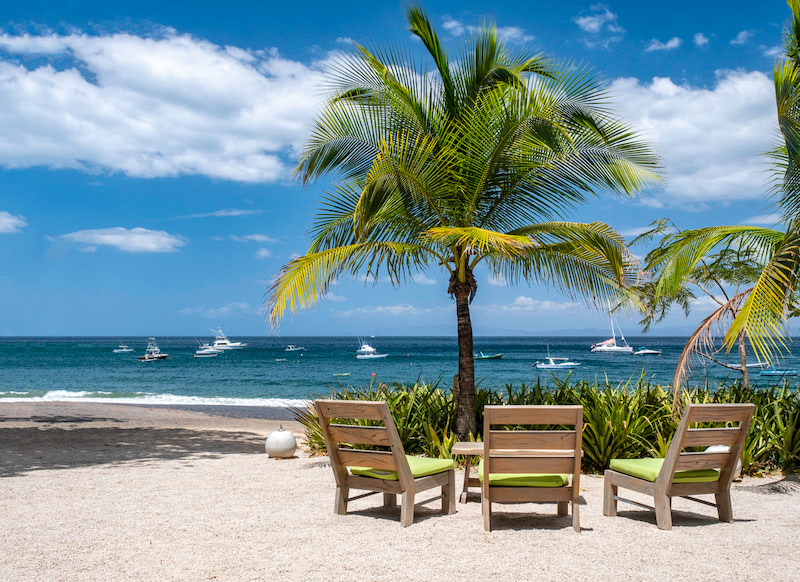 If your dream retirement involves stunning beaches… lush green mountains… a perfect year-round climate… first-rate healthcare… incredible value for money (a couple can live well on $2,109 a month—including rent!)...
Join our Costa Rica experts and expats in June and discover true Pura Vida.
REGISTER NOW, SEATS LIMITED: EARLY BIRD DISCOUNT HERE
---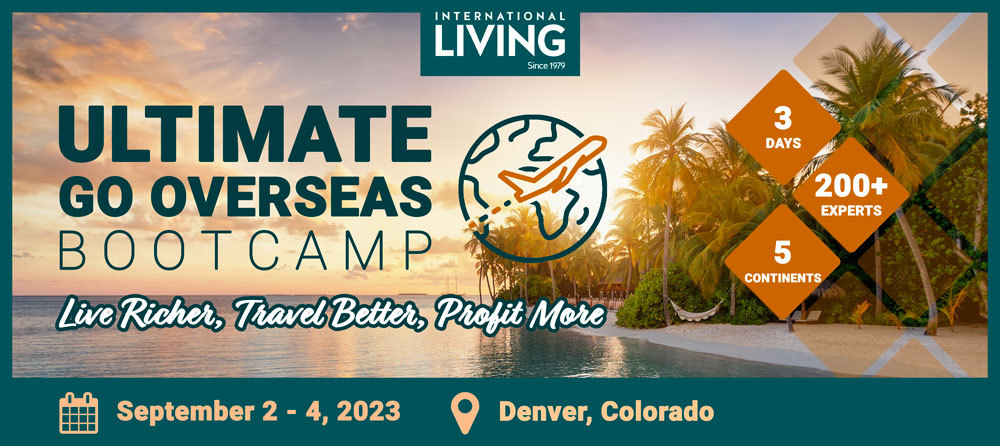 Most Popular Products