Sometimes, with a bit of luck and some careful planning, it's possible to have the best of both worlds—or at least get pretty darned close. Such was the case for Michael and Melanie Barbret, who retired to the wine region of Alsace in 2017. Among the attractive features of this cozy region in northeastern France— including sumptuous cuisine, flower-laden villages, and low-cost real estate—a huge draw for the couple was its close proximity to Germany. In fact, the region has changed hands between the countries many times over the centuries until the close of the First World War, when France took control of Alsace
"It's really good to live on a border," says Michael, "because you get benefits from two countries. Germany is about a 15- to 20-minute drive from our home. Gas is about eight cents a liter less there and, of course, there's the beer."
Originally from Minnesota, Michael grew up outside of Detroit, and later attended Kalamazoo College in Michigan. It was there, after completing a study-abroad year in Clermont- Ferrand, France, that the travel bug hit him.
Melanie also attended Kalamazoo College, but they didn't know each other at the time. As fate would have it, they would both find themselves living in Europe. Unable to find work in Paris after graduation, a mutual friend turned Michael on to career opportunities in Germany.
It was an easy decision to make.
Michael remembers thinking at the time, "You have jobs, I'm there!" The couple became civilian employees of the U.S. Department of Defense and spent 25 years living, working, and raising a family in Heidelberg, and five years in Kaiserslautern, before retiring in Alsace. Michael says their motto was, "Every day at 5 o'clock, we get a free trip to Europe."
During their time in Germany, the Barbrets often traveled to France. An avid rugby and soccer fan, Michael always found a good reason to hit the road. "If there was a soccer match I wanted to go to," he explains, "we'd plan a week around that. This was how we discovered different places. We like Lyon; the restaurants are wonderful. And the Loire Valley is one of our favorites—that's where we went on our honeymoon."
Melanie raves about the excellent medical care they received while in France. A trying time in Montpellier left a particularly lasting impression. "Our son had an ear infection, and the doctor came to the hotel," she remembers. "He prescribed antibiotics and directed us to a pharmacy that was open close to the hotel. Talk about door-to-door service."
Sumptuous cuisine, and low-cost real estate.
The decision to retire in France came both from a love of the country and from the economic attractiveness of the Alsace region.
"People have told us that by buying here, as opposed to in Germany, we've saved a lot of money," says Michael. The couple bought a two-bedroom, two-bathroom, 1,500-square-foot home in the town of Sessenheim for €200,000 ($246,647). The house has a small office and top-floor game room, as well as garage and wine cave.
"The architecture is wonderful," Michael says of the area. "The restaurants are fabulous. Before COVID, lunch was kind of the main event; we'd go out for two hours somewhere. There are a lot of restaurant folks in the area who know us very well."
Sessenheim is about a 30-minute drive from the cosmopolitan city of Strasbourg, home to world-class arts and entertainment venues, festivals, and markets. There's never a shortage of things to do.
From Sessenheim, Strasbourg is a short train or car ride away. "We use the Park and Ride service," says Melanie, "It's a 20-minute drive from here, and for €4.20 ($5.15) you park your car (along the tramline) and take a streetcar to Strasbourg."
The expat club, Americans in Alsace (AIA), where the Barbrets have made several friends, is also based in Strasbourg. "That has been a great way to make contacts," relates Melanie, "either with French people who speak English and who like Americans or with fellow Americans like us. There are also Canadians in the group."
AIA events include a monthly coffee club, happy hours, and seasonal events like a Thanksgiving turkey dinner held at a farm south of Strasbourg. Melanie, who is learning French, also describes an experience she had with a language exchange group in Strasbourg.
"It was a group of people who spoke French and English," she says, "We had a timer and so every half an hour a bell would ding, and then we just flipped languages." Near-fluent in German, she admits that learning French has been a challenge, but something she sees being able to master now that she's retired in the country.
The Barbrets also conceived an ingenious plan for making friends in their neighborhood, thanks to a community rose garden just opposite their home.
"Our idea," says Michael, "was that we'd bring French wine and cheese and sit in this rose garden. When people came home, we'd say, 'Come and drink wine with us.' We thought, 'That'll work.' So that was how we met people."
With footholds in two dynamic and diverse countries, the Barbrets are living la belle vie (the good life) in retirement.
Related Articles
Moving to France Will Be the Best Move You've Ever Made
5 Best Cities and Towns to Live and Retire in France
An Overview of Traditions and Culture in France
Upcoming Conferences
The Only 2023 Fast Track Costa Rica Conference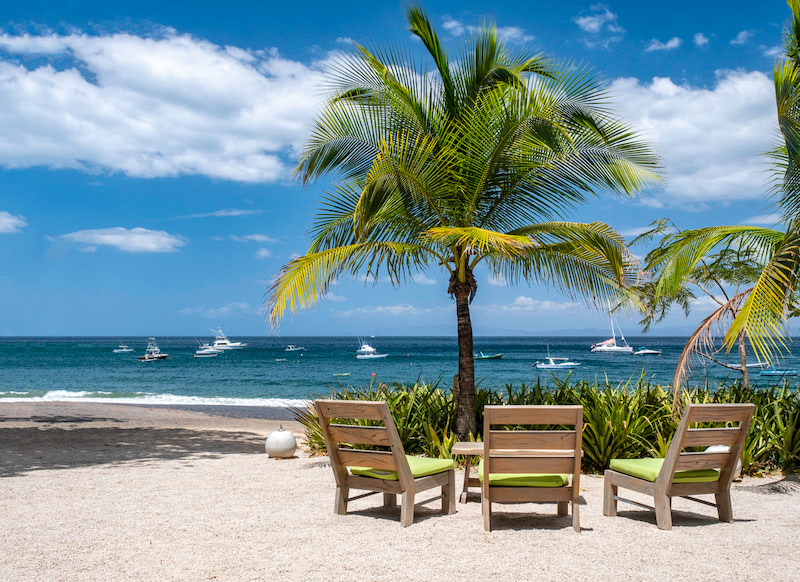 If your dream retirement involves stunning beaches… lush green mountains… a perfect year-round climate… first-rate healthcare… incredible value for money (a couple can live well on $2,109 a month—including rent!)...
Join our Costa Rica experts and expats in June and discover true Pura Vida.
REGISTER NOW, SEATS LIMITED: EARLY BIRD DISCOUNT HERE
---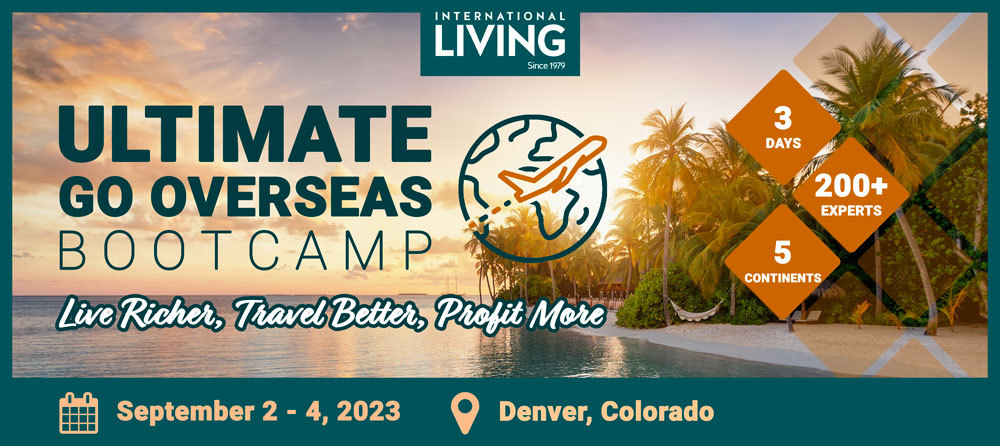 Most Popular Products
Popular Articles You May Also Like