As an avid golfer, my ultimate dream retirement would include a golf course. But when I decided to move to the Pacific Coast of Ecuador in September 2017, I thought my golfing days were behind me. Three years of research and three exploratory trips had led my daughter and me to Playa Santa Marianita…a place that ticked all our boxes. Well, almost…
It had an affordable cost of living, great healthcare, perfect weather, the beach (a must-have for us), and plenty of recreational activities. But golf, near the beach… that box didn't get ticked.
Are you interested in retiring abroad? Yes | Not Sure Yet
I was ok with it. Sometimes life is about trade-offs and I consoled myself that all the other things we were getting in Ecuador would make up for the absence of golf (and it did, I love my life near the beach and can't imagine living anywhere else). So, I left my golf clubs in storage in the U.S.
Several months after making the big move, a friend invited me to the Montecristi Golf Club, just a 35-minute drive, on a modern highway, from my new hometown. This turned out to be the start of a journey that would see me playing on some of Ecuador's other golf courses… and I discovered that a golf retirement in Ecuador is not only possible, but it's also extremely affordable.
Ecuador has six full-size (18 holes) golf courses and two 9-hole courses. Because of the varied terrain of the country, each course has its own individual character and quirks. Of the eight courses, four are in the Quito area, two in Guayaquil, one in Montecristi, and one is in Cuenca.
To mix things up a bit, it's easy for me to take a golf excursion to any of the courses around Ecuador. I've played on most of these courses in the past…here's a rundown of each.
Each round of golf, with use of a cart, costs me just $20
Montecristi: The Montecristi Golf Club is part of a large development of homes, spread out over 2,300 the spectacular clubhouse and dining room as the centerpiece. The golf course is 6,596 yards long, they have state-of-the-art golf carts with GPS, paved cart paths, and well-manicured bunkers. The fees right now include a $1,000 joining fee and $200 a month. That allows for unlimited rounds of golf plus the use of a golf cart. To put that into perspective, I play an average of 10 rounds of golf a month…meaning each round costs me just $20.
Quito: Quito is about an eight-hour bus ride from my home and costs just $12. There's also a night bus so you can sleep while traveling and wake up ready to hit the course, or if you prefer to fly, airfares are about $60 each way.
Three of the four courses in and around Quito are 18-hole courses, and Club Los Chillos (see: clubloschillos.com) has just 9 holes. The three full-size courses are: Quito Tenis y Golf Club (see: qtgc.com) is the oldest club in the country. Founded in 1947, it was amalgamated with the Quito Polo and Tennis Club. It has a stunning mountain backdrop and is laid out in undulating parkland north of the city.
Arrayanes Country Club (see: clublosarrayanes.com) is 6,838 yards long with narrow fairways. There is lots of water, so my advice is to bring a lot of balls. The club also sports 10 championship clay tennis courts.
Los Cerros Club de Golf (see: clubloscerros.com) is the only club in Ecuador that's exclusively devoted to golf. It's about a 30-minute drive from Quito itself, in the Chillos Valley, and is a 7,163-yard track immersed in a canyon and surrounded by lakes and highly varied topography.
Arrayanes, Los Cerros, and Los Chillos were all designed by famed Colombian golf architect Jaime Villegas. A tip if you play any of the courses in Quito, the city sits at an elevation of 9,350 feet and because the air is thin, the ball will fly longer than it does at lower elevations. So adjust your play accordingly.
Guayaquil: To get to Guayaquil, and its two golf courses, using Ecuador's bus system takes about four hours and $9. And the bus drivers will gladly make room for your clubs and luggage for no extra charge. Guayaquil Country Club (see: gcc.ec) is a Robert Trent II designed course, set over 51 hectares and has seven artificial lakes. Lacosta Golf Club (see: facebook.com/lacostaccec) is a challenging course that will test your golf skills but it's a lot of fun to play.
Cuenca: While the Guayaquil courses are both near sea level, the Cuenca Golf Club (see: cuencagolf.com) is a very different story. Cuenca is 8,500 feet above sea level, so the terrain is mountainous…and stunning. The course consists of only 9 holes, so a regulation round of golf requires playing it twice. It's about a seven-hour drive from where I live on the coast, but being retired and having plenty of time, when I have gone to play in Cuenca, I have chosen to drive there. It is a spectacular route through the Caja National Forest, reaching an elevation of 14,500 feet before "dropping down" to Cuenca. If you are not so leisurely, a senior citizen can fly from Manta, Quito, or Guayaquil for a round-trip airfare of less than $250.
With inexpensive transportation and low membership and playing fees, I can afford to play golf at 400-foot elevation in Guayaquil and Montecristi or at 8,500-foot elevation in Cuenca. And in Ecuador, you can "play warm" all year round.
"Hey, I could get used to this," remarked a visiting Canadian when we played golf at Montecristi Golf Club recently. We had just stepped up to the 5th tee box and realized that we had seen only one other group of players on the course so far. With quality, affordable golf, and perfect weather, I have gotten used to this!
Get Your Free Ecuador Report Here:
Learn more about Ecuador and other countries in our daily postcard e-letter. Simply enter your email address below and we'll send you a FREE REPORT - Ecuador: Live Well on Your Social Security.
This special guide covers real estate, retirement and more in Ecuador and is yours free when you sign up for our postcards below.
Related Articles
Move to Ecuador for Its Wealth of Charms
Real Estate in Cuenca, Ecuador
An Overview of Traditions and Culture in Ecuador
Upcoming Conferences
The Only 2023 Fast Track Costa Rica Conference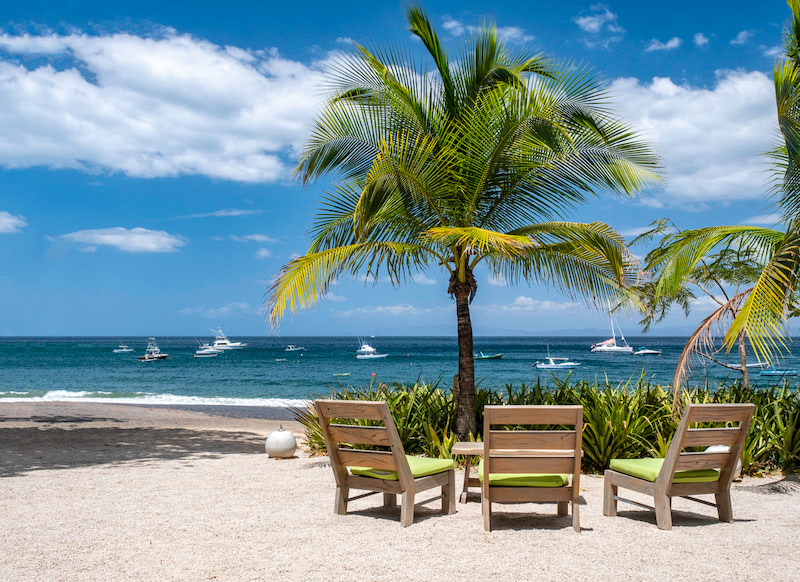 If your dream retirement involves stunning beaches… lush green mountains… a perfect year-round climate… first-rate healthcare… incredible value for money (a couple can live well on $2,109 a month—including rent!)...
Join our Costa Rica experts and expats in June and discover true Pura Vida.
REGISTER NOW, SEATS LIMITED: EARLY BIRD DISCOUNT HERE
---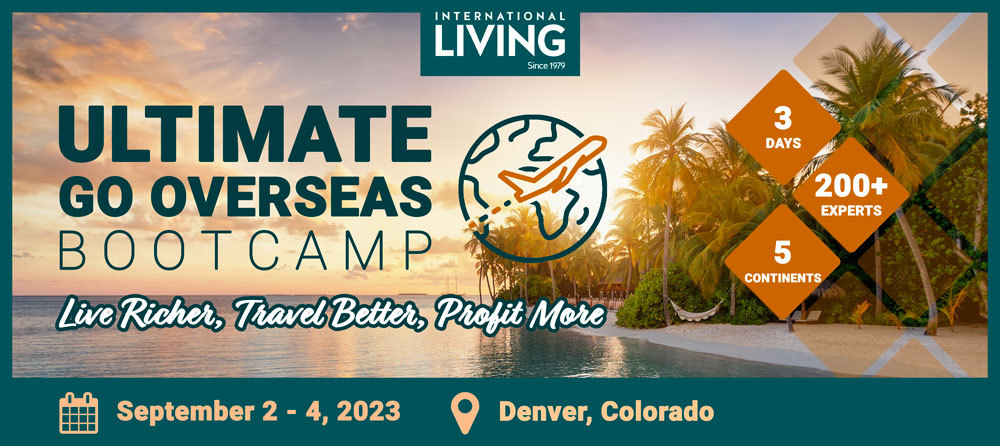 Most Popular Products
Popular Articles You May Also Like