If you're like me, taking a walk opens your mind to exploring new possibilities that often can't penetrate when you're preoccupied with getting life done.
It was the summer of 2017. My husband Pat and I were working on getting our financial future in order. This involved mundane tasks such as reviewing insurance policies and ensuring we were on track with short- and long-term savings.
To know if we were "on track," we recognized the need for a clearly stated destination. Part of this discussion took the form of identifying six shared values that characterize our life together—marriage, health, fun, security, simplicity, and personal growth. We then each cast a future vision by declaring our top five dreams. Most of the dreams listed involved travel.
Pat's top dream, the outlier, was to retire when he turned 50 in December 2020.
As I strolled through our neighborhood that summer afternoon, my mind opened to a flood of details to address in order to make Pat's early retirement dream a reality.
Back at the house, a Google search for "retire early" autocompleted with "live abroad." This is when I first discovered the vast resources of International Living. I eagerly explored the online content, day-dreamed with the postcards that arrived in my inbox, and devoured the monthly magazine.
While December 2020 was a ways off, I now had all these many contributors and success stories at my disposal to start working toward Pat's dream.
The first destinations we seriously considered were Belize and Costa Rica (me), and Portugal (Pat).
My vision was a sun-drenched tropical paradise with a relaxed vibe and low cost of living. Pat skewed more toward urban life with conveniences, but still with a great climate.
We had already relocated to Georgia from Massachusetts, escaping long, dark, cold winters, so an agreeable climate was high on our priority list.
Some of the best advice International Living provides is to experience your dream destination first-hand to ensure reality actually measures up. Due to Pat's initial preference for Portugal we took a trip there in 2018.
We rented an Airbnb in central Lisbon and did our best to live like locals for the time we were there. Of course we hit some tourist highlights, explored the maze of medieval neighborhoods, and rode the famous tram. But we also grocery shopped, cooked many of our own meals, walked up and down cobblestone hills, and took day trips by train for exposure to more of the region.
It wasn't our first trip to Europe, but it was unique in that we handled everything ourselves, rather than being part of a tour group, which made it wonderful and memorable. We started to believe that moving abroad was possible for us.
2018 also saw us downsize from our three-bedroom, three-and-a-half bath house to a two-bedroom, two-bathroom condo. This was a big step toward what I had dubbed "Project 5050."
By now, Pat's retirement plan had expanded to include my retirement (hopefully!) at age 50 in 2022. A hot real estate market meant we became mortgage-free. We started living off only my salary with Pat's going straight to savings and supporting that "fun" shared value.
2019 was a year focused on another shared value: security. We weren't about to make any rash decisions. I wanted to be sure we would not just survive but also maintain our lifestyle on only my salary. By year's end, I was confident and refocused on a potential overseas move. Enter International Living's Fast Track Panama: Lifestyle & Opportunity Conference in February 2020.
While Pat and I weren't considering Panama specifically, I knew this conference would provide access to people with first-hand experience living abroad. We could ask all the questions that had been accumulating for nearly three years. Plus, we had never been to Central America.
At the conference, we participated in session after session with speakers who had left the U.S. and built happy lives in another country. They had less stress, got more exercise, ate fresher food, had a lower cost of living, enjoyed better healthcare, and found time to do what they wanted.
There was a networking and exhibit room with both in-country support, like realtors and attorneys to help those considering Panama as a future home, as well as International Living correspondents and other partners to explain supplemental income opportunities such as house-sitting, travel writing, and freelancing.
One evening in our hotel room, as recommended by emcee Dan Prescher and his wife Suzan Haskins, Pat and I profiled ourselves to uncover, agree on, and prioritize what we were looking for in a new, overseas life.
Determining what we did and didn't want made evaluating the endless possibilities simple and a shortlist of destinations crystalized. Portugal was at the top of IL's list of places to retire and based on our prior trip, it hit the top of ours too.
Then all travel ceased due to COVID-19, and our focus shifted to Project 5050 again. With the help of a credentialed Retirement Planner, I was able to get a holistic view of our future beyond 50. Retiring that early meant our savings and investments would need to last many years.
Our retirement planner showed me the phases and realistic time horizons through which our assets would grow and helped build a plan to cover fixed expenses while supporting our lifestyle. Leaving the U.S. and finding a lower overall cost of living, and especially less expensive, quality healthcare, was a vital part of that plan.
The healthcare system of Spain is generally ranked well above the United States in terms of quality, function, and cost. Add to that a relatively simple residency process plus a hot, semi-arid Mediterranean climate versus the cooler, wetter Atlantic coastline of Portugal, and we had our target destination.
By April 30 of this year both Pat and I were retired and ready to take on the relocation challenge. We spent five weeks in Spain to see what day-to-day life would be like and explore different areas where we might want to settle. Interestingly, our priorities shifted again after the first couple of weeks.
Our Airbnb in Valencia was very close to the beach. We found having the water a few short blocks away meant we could easily enjoy the sunrise, take a nice walk, do yoga, and have a quick dip any time we wanted. Until we fully experienced the beach, we hadn't thought of ourselves as beach people!
Visit our dedicated Retire in Spain page here
But Valencia is a busy, crowded city and while we were looking for urban, Valencia proved to be too much city for us. Some online research, a few conversations, and a two-hour train ride down the coast helped us discover our future home: San Juan Playa, Alicante.
Looking back, I'm not sure which step I would call the first in what is turning out to be a journey not just of 1,000 miles but instead 4,526…from Atlanta to Alicante, Spain. I do know for certain that without the continuing support from International Living and its various resources, we would not be on this journey at all. We are staying true to our shared values and preparing to live all our dreams.
Get Your Free Spain Report Here:
Learn more about Spain and other countries in our free daily postcard e-letter. Simply enter your email address below and we'll also send you a FREE REPORT - Live the Good Life in Sunny, Affordable Spain.
This report covers real estate, retirement and more in Spain and is yours free when you sign up for our IL postcards below.
Related Articles
There Are Many Reasons for Moving to Spain
Five Places to Live in Spain; Two to Avoid
Upcoming Conferences
The Only 2023 Fast Track Costa Rica Conference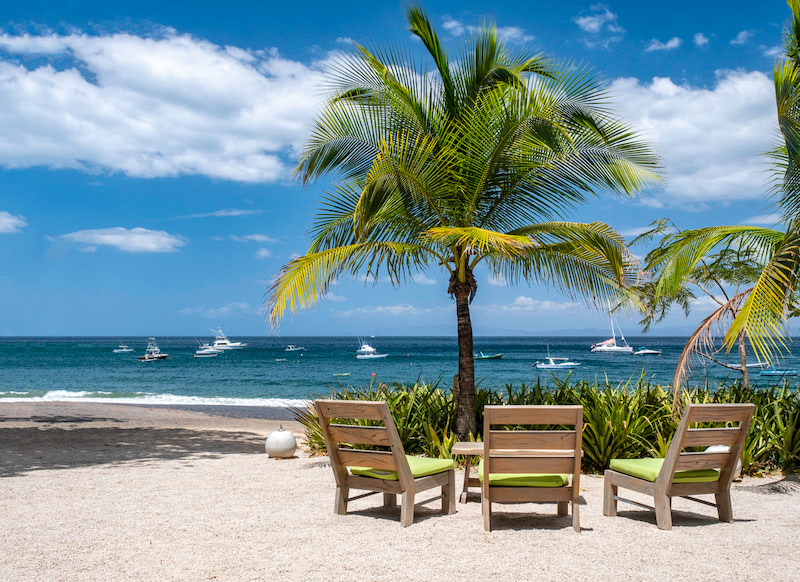 If your dream retirement involves stunning beaches… lush green mountains… a perfect year-round climate… first-rate healthcare… incredible value for money (a couple can live well on $2,109 a month—including rent!)...
Join our Costa Rica experts and expats in June and discover true Pura Vida.
REGISTER NOW, SEATS LIMITED: EARLY BIRD DISCOUNT HERE
---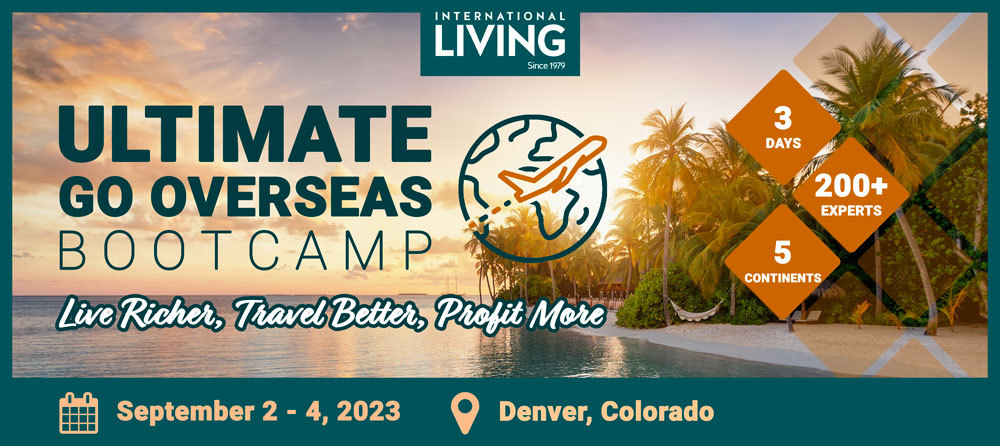 Most Popular Products
Popular Articles You May Also Like