The towns and cities along Spain's Mediterranean coast have long been popular with British, Dutch, and Scandinavia retirees. Now North Americans are also discovering Spain's sunshine, first-world amenities, easy-going lifestyle, and remarkable safety. Besides the well-publicized expat meccas of Málaga, Alicante, Valencia, Barcelona, and Madrid, check out these five smaller alternatives for a relaxed retirement. Although nowhere in Spain can be considered dangerous, be aware of two less desirable locations.
Are you interested in retiring abroad? Yes | Not Sure Yet
Where to Live in Spain:
1. Benalmádena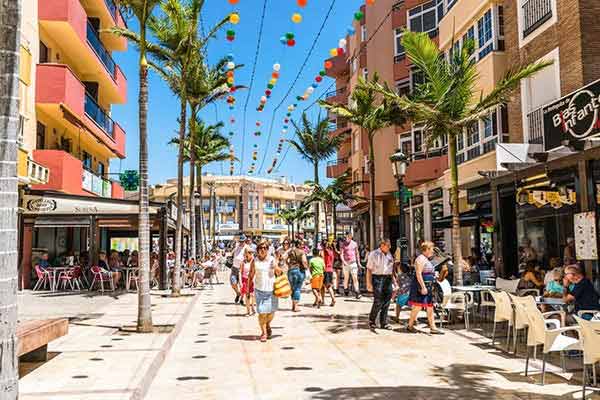 Sandwiched between lively Málaga and luxurious Marbella on the Costa del Sol, Benalmádena is a quiet, family-friendly beach resort with a population of 67,000.  Attractions include Tivoli World amusement park, a butterfly park, two aquariums, a dolphin and penguin exhibit, a casino, a cable car, and one of the largest marinas in Andalusia. Benalmádena is also home to a Buddhist stupa.
Hotels of different vintages tower over a rocky shore. Stairs lead down steep cliffs to small secluded beaches populated by sunbathers and fishermen. The nudist beach, Benalnátura, has its own café and bar. Oceanview restaurants like Yuca's cling to the cliffs and offer alfresco dining with multilevel vistas. A convenient suburban train connects it to Málaga's airport, train station, and bus depot.
2. Mijas Pueblo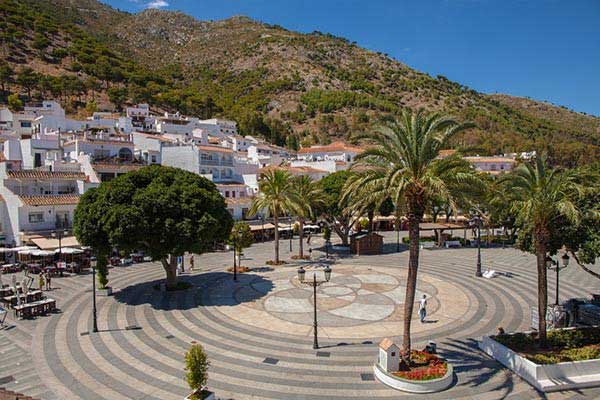 About five miles inland from the Costa del Sol, the white-washed Andalusian pueblo of Mijas attracts expats from all over the world because it serves as the gateway to Costa del Sol's "golf valley." Twenty-seven golf courses are within a seven-mile radius of Mijas Pueblo. With beautiful weather all year and reasonable greens fees, this location is a golfer's paradise. Mijas Pueblo is a seductive destination in itself, even without the allure of a golf heaven.
Narrow cobblestone streets wind like white passageways between hidden plazas and warrens of shops filled with Spanish arts and crafts. Bright red geraniums spill from blue flower pots attached to stone walls. Beside the lovely large plaza, quaint carts pulled by adorable burros wait to taxi tourists to the many restaurants, bars, and churches. The permanent population of just over 100,000 people nearly doubles in the summer months. Mijas boasts the highest percentage of international expats of any city on the Costa del Sol, over 36%.
Get Your Free Spain Report Here:
Learn more about Spain and other countries in our free daily postcard e-letter. Simply enter your email address below and we'll also send you a FREE REPORT - Live the Good Life in Sunny, Affordable Spain.
This report covers real estate, retirement and more in Spain and is yours free when you sign up for our IL postcards below.
3. Almuñécar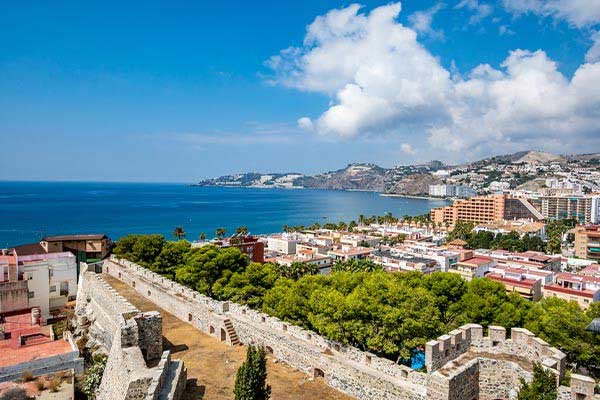 Originally founded by the Phoenicians, Almuñécar attracts both expats and tourists with 20 beaches and 340 days of sunshine a year. Located on the Mediterranean coast in the province of Granada, where the Costa del Sol meets the Costa Tropical, this seaside town of 28,000 permanent residents increases to triple that in the summer months. It offers a traditional Spanish way of life along with swimming, scuba diving, golf, hiking, paragliding, the Aqua Tropic Water Park, and the Bonsai Garden Museum.
It has a public health center open 24/7. Nearby orchards produce subtropical fruits like avocados and mangos. It's a good fit for those seeking a tranquil coastal lifestyle.
4. Sitges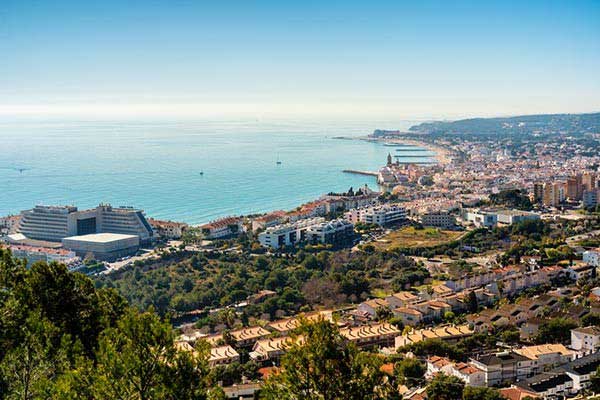 Known as "the Fire Island of Europe," the Mediterranean resort town of Sitges sits just 22-miles south of Barcelona. A popular holiday destination since the 19th century and a hotbed of artistic, alternative lifestyles, today Sitges shines as an LGBTQ+ paradise. Its 17 beaches are surrounded by the dramatic Garraf Natural Park. Its permanent population of 26,000 is made up of 35% Northern European expats.
Sitges has also been called "Ibiza in miniature" for its wild nightlife and the "Saint Tropez of Spain" for its pricey real estate. In July and August, it becomes one continuous beach party. Its Carnival celebration in February/March is legendary throughout Europe. Its Pride Party is off-the-charts. Its International Fantastic Film Festival in October attracts cinema celebrities and sci-fi/fantasy film fans alike.
5. Miraflores de la Sierra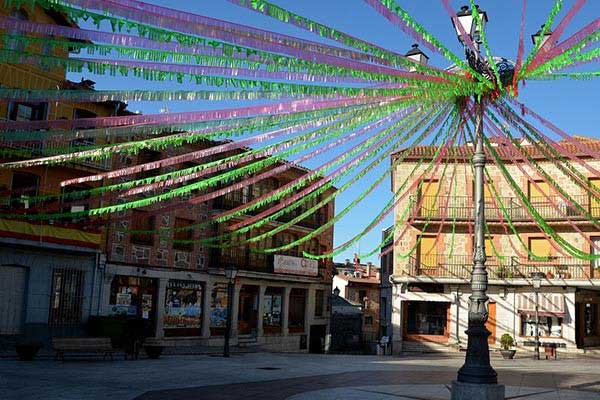 If you'd like to settle in a quiet little mountain town just a stone's throw from a glittering city, consider Miraflores de la Sierra. This tiny, medieval village (population 6,000) is nestled between peaks just a little over 30 miles from Madrid. Known for its many natural spring-fed fountains, it's the perfect hideaway for those who appreciate cooler summer weather and a dusting of snow in winter.
Hiking enthusiasts and rock climbers find it to be a perfect fit for their outdoor lifestyle. If you need a break from all the tranquility, you can jump on a bus and be in metropolitan Madrid in less than an hour.
Where to Avoid in Spain:
1. El Mar Menor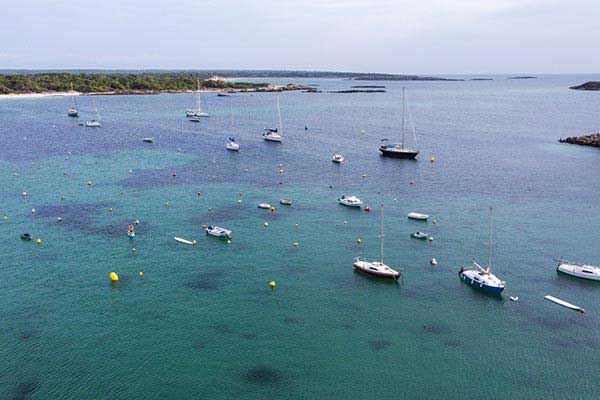 El Mar Menor is a saltwater lagoon in the community of Murcia, near the city of Cartagena, on Spain's Mediterranean coast. Its warm, clear water with high salinity makes it ideal for all kinds of water sports. Tourist infrastructure is well-developed. At the northern end of the lagoon is a national park where there are salt flats that include an important wetland and bird sanctuary. The problem is that in 2016, despite 18 years of warnings from environmentalists, pollution from the many hotels built on the narrow peninsula caused an ecological collapse of marine life in the lagoon.
In May 2017, all the beaches lost their Blue Flag designation due to high contamination of the lagoon waters. In September 2019, heavy rains caused floods to dump more pollution into the lagoon causing thousands of dead fish to wash up on the beaches. Spaniards who bought vacation homes there cannot sell them due to the continuing contamination. Don't swim there, and don't buy property in the immediate area.
2. Gibraltar Border Towns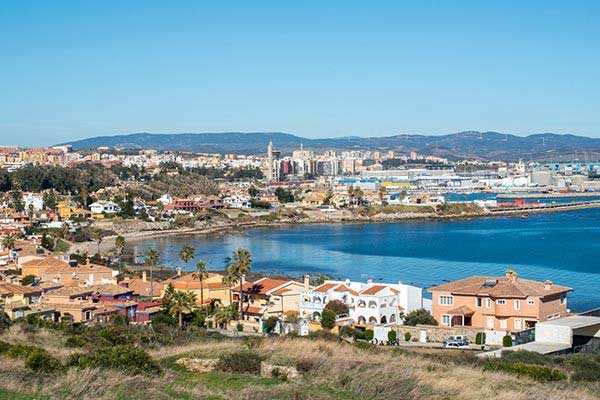 Gibraltar is well-known as the British Overseas Territory carved out of Spain at the mouth of the Mediterranean. This popular tourist destination and sales-tax-free shopping haven can be delightful to visit. However, the cities on the Spanish side of the frontier have the flavor of border towns everywhere. The largest of them, Algeciras, is the 16th busiest port in the world. From there, ferries cross the strait to and from Tangiers in Morocco as well as the Spanish enclaves of Ceuta and Melilla in Africa. Travel on these ferries is perfectly safe. However, the fact that Africa is just 65 miles from Algeciras encourages traffic in many types of contraband such as drugs and illegal immigration from Sub-Saharan Africa.
Gibraltar's commercial focus on online gambling and banking that offers international tax shelters adds to a somewhat unsavory atmosphere. As a tourist destination, these elements do not pose a problem, but maybe you wouldn't want to live there. Although as an expat, you probably would not be involved in anything questionable, almost any other destination in Spain would be completely worry-free.
Get Your Free Spain Report Here:
Learn more about Spain and other countries in our free daily postcard e-letter. Simply enter your email address below and we'll also send you a FREE REPORT - Live the Good Life in Sunny, Affordable Spain.
This report covers real estate, retirement and more in Spain and is yours free when you sign up for our IL postcards below.
Related Articles
Is Spain a Safe Place to Live?
The Best Places For Every Budget in Spain
Upcoming Conferences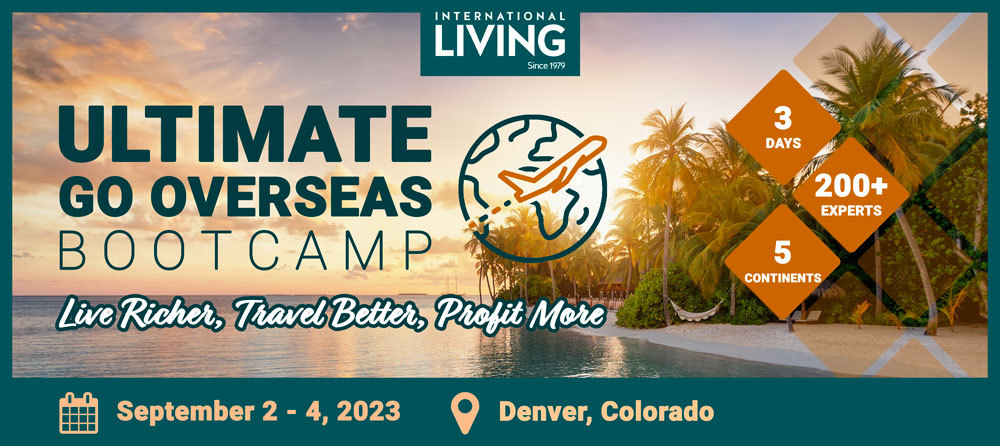 Most Popular Products
Popular Articles You May Also Like