The cost of living in Spain is one of the lowest in Western Europe. Anywhere you choose to live in Spain is going to be less expensive than comparable places in the U.S.
Spain boasts an affordable cost of living, but it also offers options for every budget with no scarcity of luxuries for those with the wherewithal to splurge. From ocean view penthouses to urban studios, from Michelin-star restaurants to $12 menús del dia, Spain has something to fit every retirement plan.
Let's explore Spain's possibilities in three expat havens by comparing monthly budgets for lifestyles at different financial levels. Budgets are for a couple in their mid-60s in euros and dollars (exchange rate as of May 11, 2021) Income taxes are additional.
Are you interested in retiring abroad? Yes | Not Sure Yet
Luxury Lifestyle—Marbella $9,665 a Month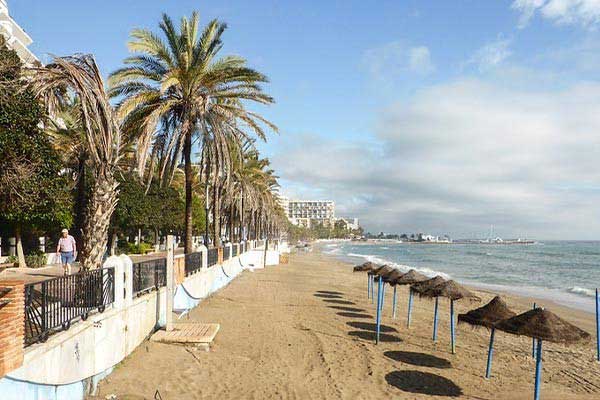 Marbella on the Costa del Sol is a high-end, international, jet-set destination. Renowned as a playground for soccer stars, Saudi princes, and Russian oligarchs, its marina is jammed with luxurious yachts. Designer boutiques, elegant restaurants, and trendy cocktail lounges crowd its sunny streets. The weather is mild all year because a mountain called "La Concha" protects it from wind and modulates the temperature. Here you can rub shoulders with Europe's rich and famous while sipping sangria by the sea. A bustling town of around 140,000, Marbella has everything you could want as an expat…big-name grocery stores, a glut of restaurants and cafés, clothing stores from upscale Gucci to mainstream Zara, and a hospital.
This is an indulgent budget that would put you in the lap of luxury, but you can easily live in beautiful Marbella for less.
$3,650 a month rent gets you an oceanview penthouse with three bedrooms, five bathrooms, a terrace, a balcony, and two parking places in a complex with two swimming pools and lush gardens. This budget also includes utilities from around $210 a month, dining out eight times a month for around $900, and a cleaning service five times a week for $1,200.
Mid-Level Lifestyle—Valencia $3,348 a Month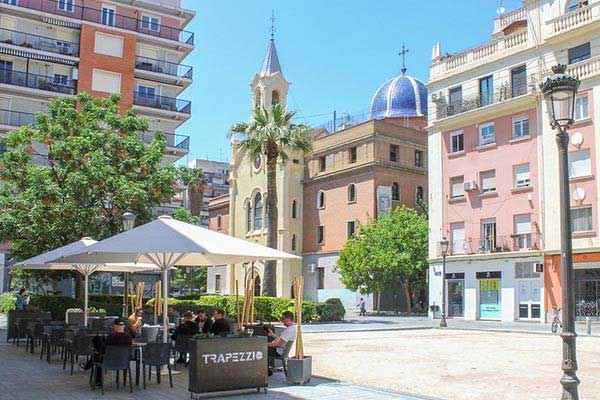 For tourists, Valencia offers a mild, Mediterranean climate, urban beaches, plenty of culture, and a large historic center to wander. And if you're looking for a place in Europe to call home, whether full- or part-time, you'll find in Valencia all the First-World lifestyle, urban amenities, and real estate you could want… and costing a fraction of what you'd pay in Madrid or Barcelona. For comfortable urban living at very comfortable prices, Valencia ticks all the right boxes.
As Spain's third largest city, Valencia delivers generous green spaces, sparkling beaches, and an enchanting mix of historic and post-modern architecture that define a comfortable, mid-range lifestyle with a unique personality. Springtime's artistic Las Fallas celebration transforms the city into a huge, exuberant, weeks-long, flaming fiesta. This budget takes a modest approach to life, but you can choose to scrimp or splurge to adjust your lifestyle to your financial situation in Valencia.
Rent of $851 a month gets you a furnished, three-bedroom, two-bathroom apartment in the trendy Ruzafa neighborhood with a balcony, air-conditioning, and an elevator. This budget also includes utilities for around $134 a month, a gym membership for $75 a month, a cleaning service twice a month for $61, and dining out twice a week for $390 a month.
Budget Lifestyle—Alicante $2,010 a Month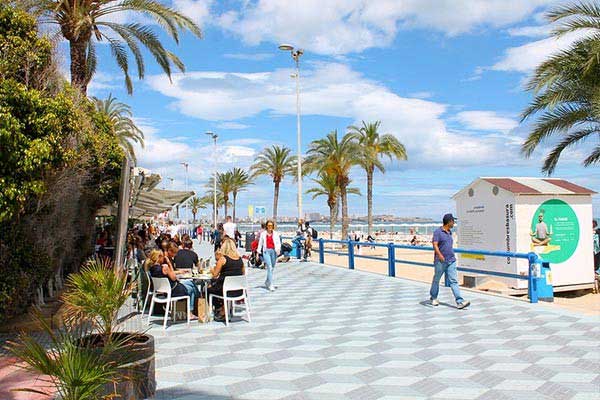 Alicante is lively, sunny, and inexpensive, but it's also charming and fairly sophisticated. Its ambience is as Spanish as Madrid's. The Costa Blanca's climate is arguably the best in Europe, with 325 sunny days a year and low humidity. Alicante might also be Spain's best bargain. With plenty of sunshine, miles of beaches—eight in total, palm trees, a classic castle, and a lovely, tiled walkway by the sea, this small city offers plenty of bang for your buck. Below Saint Barbara's Castle, an old Moorish fortress, there's a marina, parks and shady plazas, cinemas, and a theater. The permanent population of 350,000 (including a strong expat community) swells to a million during summer when Spaniards move into their second homes and European tourists join the party. On June 23, the festival of Las Hogueras will keep you dancing all night as bonfires burn on the beaches, and fireworks fill the sky.
Few music bars and clubs get going until the wee hours, so the Alicante lifestyle suits creatures of the night.
This is a bare-bones budget, but you can definitely spend a bit more for a life of greater creature comforts in Alicante.
Rent of $547 a month gets you a one-bedroom, furnished, fourth-floor, exterior apartment with a balcony, air-conditioning, and an elevator. This budget also includes utilities for $97 a month, dining out twice a week for $156, and a round of golf for $29
Whether you live lavishly or simply, Spain lets you design a lifestyle to fit your budget. Sunshine and fun are free for everyone.
Get Your Free Spain Report Here:
Learn more about Spain and other countries in our free daily postcard e-letter. Simply enter your email address below and we'll also send you a FREE REPORT - Live the Good Life in Sunny, Affordable Spain.
This report covers real estate, retirement and more in Spain and is yours free when you sign up for our IL postcards below.
Related Articles
There Are Many Reasons for Moving to Spain
Is Spain a Safe Place to Live?
Upcoming Conferences
The Only 2023 Fast Track Costa Rica Conference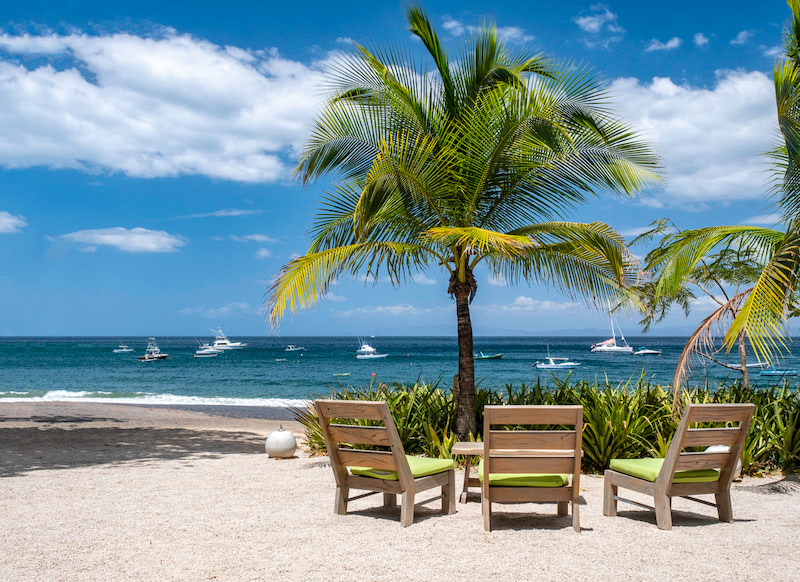 If your dream retirement involves stunning beaches… lush green mountains… a perfect year-round climate… first-rate healthcare… incredible value for money (a couple can live well on $2,109 a month—including rent!)...
Join our Costa Rica experts and expats in June and discover true Pura Vida.
REGISTER NOW, SEATS LIMITED: EARLY BIRD DISCOUNT HERE
---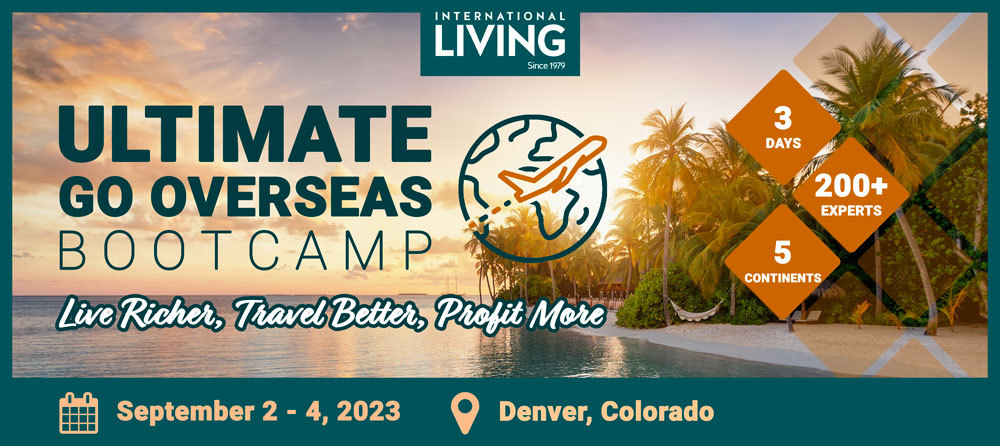 Most Popular Products
Popular Articles You May Also Like