On my first trip to Playa del Carmen in 2007, I wasn't sure what I'd find.
But I was pleasantly surprised. This beach town was growing fast—but in a low rise, laidback kind of way. The locals were friendly, there were plenty of expats, and enough amenities and conveniences to live comfortably there all year.
And this was a beach town with beautiful beaches. The kind you snap and share with friends and family. Trust me, it will make them want to visit, too.
Playa charmed me on that first trip. I've gone back countless times since. Each time, I'm amazed by what's changed: New restaurants, new hotels, new businesses, new faces. And what hasn't changed: The beaches, the high quality of life, the instant appeal of Playa.
Playa's gone from a fishing village to a chic beach city in a couple of decades. In the early 1970s, it was little more than a dock, with ferries running across to the island of Cozumel. Businesses popped up close to the ferry dock…before spreading east along Quinta Avenida (Fifth Avenue). When I arrived in 2007, growth had reached Calle 20. Today, it's way past Calle 40 and shows no sign of stopping.
The newer section of Playa, past Calle 30, is the location of the Zona Dorada. This leafy, exclusive part of Playa is home to boutique hotels, luxe beach clubs, and high-end dining. It's also where folks like you have banked some serious paper gains. In 2017, luxury two-bed condos in the Zona Dorada were on offer from as little as $193,800. This year, the first owner moved in…and that $193,800 condo would now set you back $314,333.
I'm often asked to reveal the "best" of Playa. Where to eat, shop, relax. So, here we go…
Where to Eat: My favorite restaurant is Gluay Maai Thai on Calle 38. In a leafy corner of town that's just off Fifth, it's easy to miss. Hidden by curves in the street and lots of mature trees, it feels secluded. The food is good and the wait staff friendly and attentive.
A few streets away, Axiote mixes traditional Mexican food with a modern twist. From the front, it looks deceptively simple with a huge palapa roof. But the food is amazing. I still rate its green salad (with a spirulina garnish) as one of the best I've eaten anywhere.
When in Mexico, you've got to eat tacos. I've tried lots of different places for these in Playa and it's hard to go wrong. Las Hijas de la Tostada on Calle 38 does some nice veggie options.
For dessert, I'd recommend Amorino on Calle 28 for delicious gelato… Chez Celine for melt-in-the-mouth French pastries on Calle 34…or Ah Cacao on Calle 38 for decadent chocolate frappés.
Where to Shop: A must-visit every time I am in Playa is Sol Jaguar, a small store on Fifth. It carries a fantastic selection of Mexican handcrafts. From hand-stitched cushions to painted wall hangings, it's excellent for gifts for family and friends—and gifts for yourself as well, of course. I've purchased several alebrijes (small wood sculptures, carved and painted in the state of Oaxaca) from this store.
Stores line Fifth Avenue, the main shopping, dining, and entertainment street in Playa. There are the typical souvenir shops you'd expect in a resort destination, but also boutique stores, upscale malls, and chic restaurants.
Fifth is also brilliant for people-watching. Early mornings, it's my go-to walking trail. In the evenings, pull up a seat in one of the cafes or bars along it and you can watch the world and all its wonders and craziness drift past.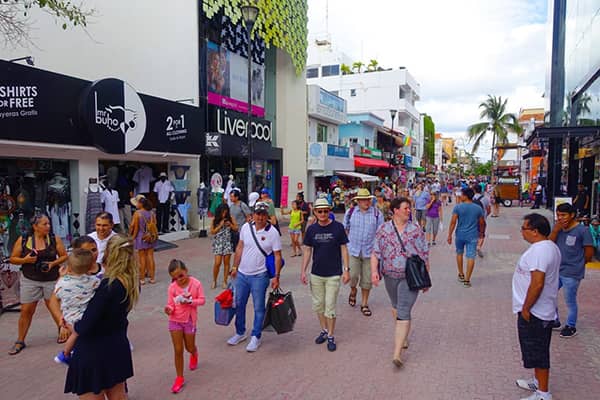 Where to Relax: Playa's beaches are some of the best you'll find anywhere. With cool powder sand washed by the clear Caribbean Sea, they're postcard perfect. The beaches are public, so you can roll up with a beach towel to sunbathe and swim. But there is a more luxurious option. There are lots of little clubs along the beach. They charge a cover fee, but it's often credited against food and drinks. You get to use the loungers, umbrellas, and tables, and there's wait service on hand with frosty-cool drinks and snacks.
If you want to explore beaches outside Playa, you won't run short of options. North and south of the city, the coast boasts mile after mile of powder beaches. Plus, there are regular ferries running across to the island of Cozumel, which is well worth a visit. It's home to stunning beaches, snorkel and dive spots, and a relaxed vibe. The ferry ticket is $25 for a round trip.
Your Daily Dream Home
Brigueil-le-Chantre, Vienne, France
€80,000 ($95,450)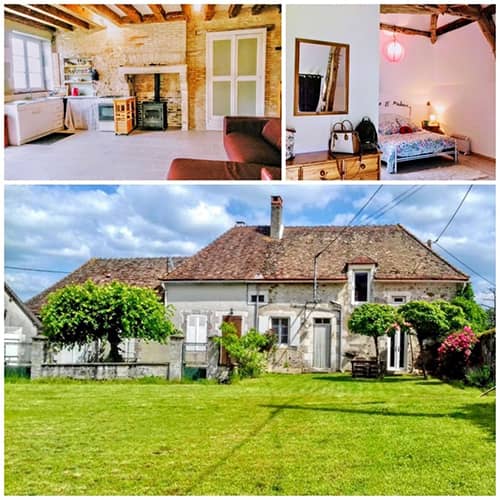 Located in the tranquil hamlet of Brigueil-le-Chantre, this one-bed, one-bath stone cottage makes an ideal French getaway. It's been recently renovated throughout and has new electrics, plumbing, and insulation. It comprises an open-plan living room with exposed stone walls and beams, a charming kitchen with an original stone fireplace, a shower room, and a solid oak staircase. Outside, the garden overlooks the surrounding countryside and there's also an outbuilding with a concrete floor that could be used for extra storage. This home is currently a vacation home, but you could also live in it year round. ⁠⁠
Remember, we don't make money from any listing shared here in the Your Daily Dream Home section. We have no dog in the fight. We're just sharing cool properties we've found.
I haven't visited this property or done due diligence on it. If you're interested in the listing, you should hire an attorney and do your own due diligence.
Get Your Free Real Estate Report Now
Sign up for our free daily Postcard e-letter and get a valuable free report on the The 5 Best Places to Buy Real Estate In 2023.
Related Articles
Hidden Gems In Playa Del Carmen, Mexico
Huge Discount In Booming Playa Del Carmen