Spain is one of the most popular expat destinations on the planet. The overall low cost of living combined with a favorable climate makes it a highly desirable landing spot amongst retirees and adventurous youth. Spain has plenty of tourist hubs, but Madrid might be chief amongst them, and it's easy to see why.
With its international airport and internationally connected rail system, Madrid is an ideal location for travelers and explorers. The food and entertainment have a flair that is unique to the region, and Madrid offers a level of diversity that can be difficult to find anywhere else in Spain.
As great as Madrid is, the best place to live in the region might be a medium-sized town on the southern border named Aranjuez. Most people have never heard of it, and that's why it's still the perfect place to move if you're relocating to Spain. Here are some reasons why.
Location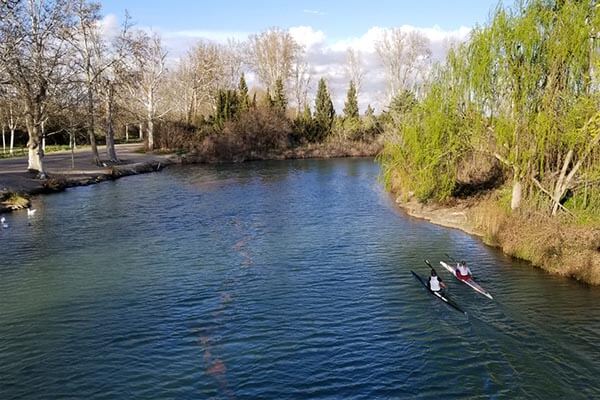 Aranjuez is 45 minutes south of central Madrid, and you can get there by bus or train for $5. There is indirect access to Madrid's airport as it is a two-hour train ride from Aranjuez and one hour by car.
The biggest concern people have about Aranjuez is that it's not in the center of the action. That's true, but it's close enough that you can still enjoy the best of what Madrid has to offer. For now, train service between Aranjuez and central Madrid stops at 11.30 p.m., but there is a night-bus that runs between Aranjuez and central Madrid after train service ends, so you'll never have to worry about being stranded.
Cost of Living
Rent
If you live anywhere near central Madrid, you can expect to pay upwards of $1,050 per month for a shoebox apartment. "Bargain" apartments cost around $750 monthly, but that's usually a single room in a shared space.
You wouldn´t have that problem in Aranjuez. I currently rent a three-bedroom apartment in Aranjuez with my fiancé, and we pay $488 per month between the two of us. Best of all, we don't have to share our space with strangers. Including utilities, we pay $600 monthly.
Food
The cost of food is considerably less in Aranjuez than in many other parts of Spain. I do the bulk of my grocery shopping at the Saturday farmer's market where they sell everything by the kilo. It's quite cost-effective. They charge $1 or $2 per kilo of a given item, and I typically get a week's worth of food for about $9.
I get my household items in the supermarket or bazaar. I spend just under $6.50 for a month's supply of toilet paper and around $7.50 for other toiletry items.
Restaurants are also more affordable in Aranjuez. You can find a menú del día for $7.50 to $11. You'll understand how much of a bargain that is after you've gone out to eat in Madrid.
Medical Care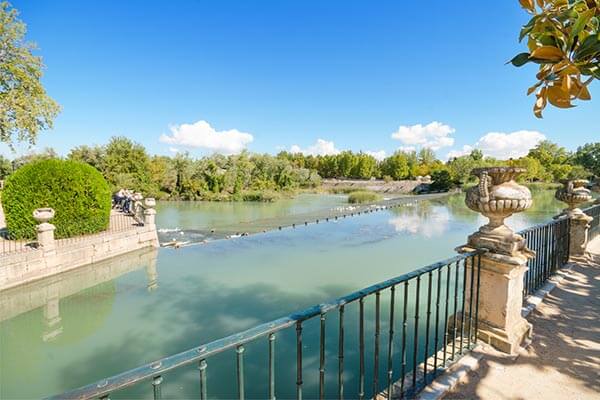 General medical care in Spain is free. You do have to pay for certain specialists like dentists, but the cost isn't anywhere near what you'd expect to pay back in the U.S. Aranjuez has one major medical clinic and a hospital in its La Montaña suburb. The hospital is accessible to Spanish citizens and foreigners regardless of their insurance status, but you will need insurance for the medical clinic. You can also purchase insurance that gives you access to private doctors around Aranjuez. Either way, there are options.
The only problem I've encountered with medical services in Spain is the abnormally long waiting time between initial appointments, tests, and follow-up appointments. I recently got an MRI on my shoulder, and I had to wait a month for the results. After getting the results, I had to wait another month for my follow-up appointment with the specialist. Outside of that, I've been satisfied with the medical coverage here in Aranjuez.
Insurance premiums are inexpensive. I have coverage through my job (language assistant), but I did look into it for research purposes, and I was quoted between $55 and $110 per month by various companies. I recommend getting health insurance because the waiting time in the hospital can be extremely long—especially in Aranjuez.
Medicine is also quite affordable. I've lived here for three years, and I haven't paid more than $16 for brand name prescription medication. The only drawback to buying medicine in Spain is that you have to get everything in the pharmacy—that includes something as common as aspirin. Pharmacies in Spain close early, so it can be inconvenient at times. But every town has at least one 24-hour pharmacy, so there's always access to medicine.
Expat Community
Aranjuez doesn't have much of an expat community. Every year, a new crop of language assistants come and go from Aranjuez, so they don't necessarily count. That can be a strength, or a weakness, depending on how you look at it. Some locals speak English, but the options are limited outside of the education and the hospitality industry.
The good news is that one of Aranjuez's greatest weaknesses is also one of its greatest strengths. You'll meet lots of curious locals who'll befriend you due to your status as a native English speaker. As long as you're willing to be open and converse, you shouldn't have much trouble meeting people.
Aranjuez does provide opportunities for you to learn Spanish. You can pay for classes at the local school of languages, but I prefer the free option. La Fundación de Juanjo Torrejón gives leveled Spanish classes for free during the week. I attended their classes when I first arrived in Spain three years ago, and they helped me expand my vocabulary immensely.
Authenticity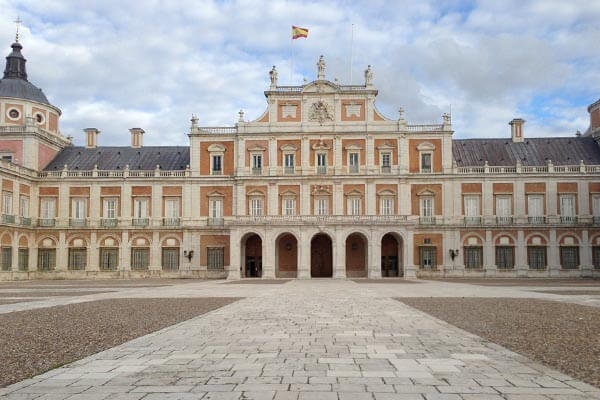 Aranjuez offers the best of both worlds. It hasn't been overrun by corporations or tourists, so you can still experience authentic Spanish culture. It's also big enough that you won't go stir-crazy like you would in a tiny pueblo located in the middle of nowhere.
Aranjuez has grown to the point that it hosts a minimum of one major concert every summer. People travel from every corner of Madrid to descend upon this border-town and enjoy its festivals. It's a sign of progress. Numerous events take place throughout the year and provide opportunities to familiarize yourself with the local culture.
Potential for Future Expansion
Aranjuez is on the verge of becoming a boomtown. It was hit particularly hard by the global economic crisis, and it's commercial and residential expansion was halted. Spain is slowly recovering, and Aranjuez is growing along with it.
In the La Montaña suburb, there is an entire community of luxury housing that sits unoccupied. As more and more expats and financially capable Spaniards begin to discover its existence, they are slowly buying property there.
There is also a mega-mall construction project that was interrupted during the economic downturn. Once they have found enough investors to resume construction of the mall, the cost of those luxury homes will surely climb in price. It might be the perfect time to invest in property there. The situation at least warrants investigating.
As more and more foreigners flock to central Madrid, locals and retirees are being priced out of the area. Aranjuez will ultimately benefit from this mass exodus due to its plethora of untapped residential and commercial resources.
There is even more opportunity for expats with an entrepreneurial mindset. At the moment, Aranjuez lacks a movie theater and many other basic entertainment facilities like bowling alleys and arcades. Parents in Aranjuez are forced to commute to other towns to entertain their kids. As an English teacher, I speak with many of these kids and parents frequently, and it's a common complaint amongst both parties. Where some hear complaints, I hear opportunity knocking.
Aranjuez is a great place to enjoy your golden years, but there are also economic opportunities waiting to be seized by anyone who wants them.
Get Your Free Spain Report Here:
Learn more about Spain and other countries in our free daily postcard e-letter. Simply enter your email address below and we'll also send you a FREE REPORT - Live the Good Life in Sunny, Affordable Spain.
This report covers real estate, retirement and more in Spain and is yours free when you sign up for our IL postcards below.
Related Articles
My 5 Favorite Seaside Towns in Spain
10 Things to do in Sitges, Spain