I have a home in Cabo and spend my winters there and then much of summer in my beach condo on Portugal's Silver Coast.
What can I say? I like the warm weather and beach lifestyle, where you can comfortably be outside year-round.
But I am from Ireland—Cork to be specific—and I always spend a good chunk of the warmer months there visiting family and friends.
My heart is in the Emerald Isle.
Of course, Ireland is just one Celtic country among several scattered across the British Isles and mainland Europe…a legacy of an ancient people that emerged from central Europe in the 10th century B.C. and expanded throughout the continent.
These are places where Celtic languages and customs are still found—usually in some more isolated regions stronger than others. You have Ireland and Scotland, of course, but also Wales, the Isle of Man, Cornwall, Brittany (yes, in France), and, in some people's eyes, the Galicia region of Spain—did you know they play bagpipes there?
These also happen to be places of rugged natural beauty and warm and friendly people…small villages and rural areas where traditions die hard…and good value properties where you can immerse yourself in Celtic culture without sacrificing modern conveniences.
Ballaghaderreen, Éire (Ireland)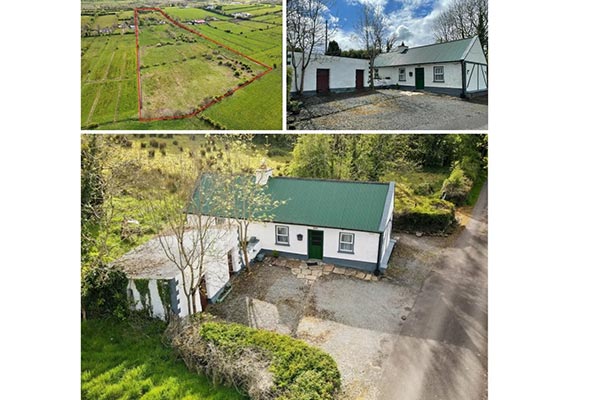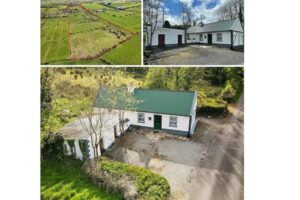 Ireland is, of course, well-known for its proud Celtic heritage. And traditions, ancient sites, myths, and other historical reminders can be found from coast to coast. The Celts arrived here around 500 B.C. and became the dominant culture on the island.
Roscommon, a centrally located county just 90 minutes' drive from Galway to the west and Dublin to the east, is part of the province of Connacht, which has the highest number of Irish language speakers among the four provinces in the country. The Celtic revival of the 19th and 20th centuries sparked renewed interest in the language and culture, which continues to this day with a strong influence on literature, music, poetry, and other forms of expression.
This cottage down a narrow country lane is set on 17 acres, more than enough to start your own agricultural project, and is surrounded by even more farmland. This is a place of peace and quiet. The bones of the house are good, but it will need some fixing up to make for comfortable living. The nearby town of Ballaghaderreen has most of what you'll need services and shopping wise.
Port Glasgow, Alba (Scotland)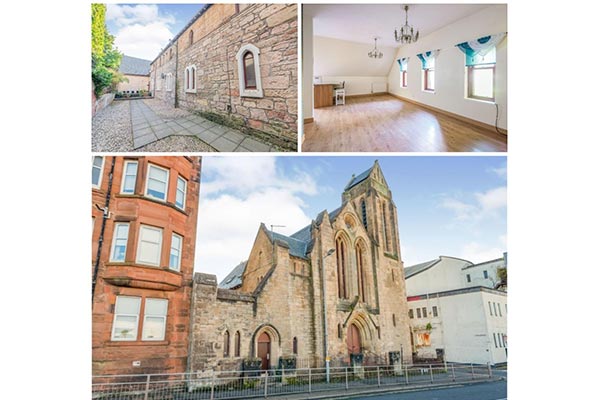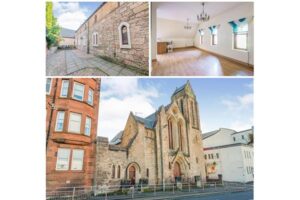 The famed Scottish Highlands have long been a stronghold of Gaelic culture, including language and customs. The kilt-bedecked clans and their bagpipes a symbol that has traveled worldwide. Like Ireland, Scotland has its own Celtic language (closely related) which continues to be spoken to this day, albeit by a minority of the population.
Although the people of the lowlands of Scotland are said to be of Anglo-Saxon descent, there is a strong national identity around the whole country today.
Port Glasgow was a famed ship-building center starting in the 18th century and just 18 miles from the city center of Glasgow (home of the Celtic Football Club, by the way), one of the important cultural centers of Scotland and the most populous city.
This two-bedroom apartment is on the first floor of fully renovated church building. It's close to shopping, dining, and parks…and the waterfront on the River Clyde.
Finistère, Breizh (Brittany)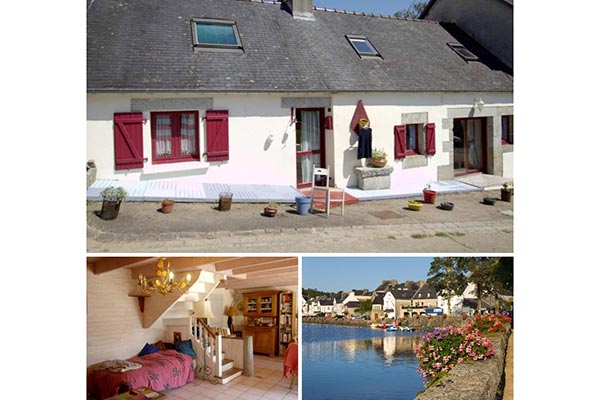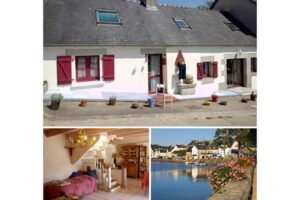 The Celts came to Brittany (it's that thin peninsula in the northwest corner of the country) after the Romans had withdrawn from Britain (hence, its name) and Anglo-Saxon invaders started moving in during the 5th and 6th centuries. The region was steadfastly independent and didn't become part of France until the 16th century.
Bretons today maintain the old ways in gastronomy, music, and unique local traditions, including many local legends with Celtic origin. One notable distinction: it's the second largest cider-producing region in France. Being on the Atlantic means seafood is frequently on the menu.
Near the tip of the peninsula, in an area known as Finistère (Land's End in English) is a three-bedroom modern home built in a traditional style with period features like exposed beams and stone fireplace—it's a short walk to a popular bar/restaurant. In the woods outside the nearby town of Huelgoat is a grotto where King Arthur is said to have hidden a horde of treasure. But historians say the stone structures here were probably erected by a local Celtic tribe.
P.S. If you're interested in any of these listings you should hire an attorney and do your own due diligence. I haven't visited these properties in person or done any due diligence on them.
Get Your Free Real Estate Report Now
Sign up for our free daily Postcard e-letter and get a valuable free report on the The 5 Best Places to Buy Real Estate In 2023.
Related Articles
This One Thing Adds Huge Value to Any Condo
Profit by the Beach In Uruguay
Ocean-View Lots From $664 a Month