Some of the best things in San Miguel de Allende can be found on a plate: duck confit… shrimp cakes… tacos al pastor. With over 550 restaurants in this small town in Mexico's Highlands, the gastronomic offerings in San Miguel are now as diverse and vibrant as the city itself.
Back in 2013, after a long career in Sales and Special Events, I moved to San Miguel (I first came to Mexico in 1966 to study Spanish and returned, year after year, falling in love with the country, its people, and the food). That was the same year a travel magazine named San Miguel "Best Small City in the World" and hit the mainstream. Back then, though, no one ever talked about the food here. Just three years later, in 2016, 40 restaurants opened. Food festivals honored the summers with a rush of celebrity chefs. And, suddenly, SMA was the most talked about place in Mexico to eat.
Food is my passion, so for me, San Miguel is the perfect place to live. Back in 2009, when I still lived in Chicago, I started my own food blog, Cupcakes and Crablegs, and have continued it since moving to Mexico. I'm never short of content.
But with so many options in San Miguel these days, it can be hard to know the best places to eat. After much research on my part (I can eat out 600 times in a year), here are my top picks for good food and good views.
The Gold Standard
Marsala cocina con acentos: Chef Marcela Bolaño, a contestant on Top Chef Mexico and her partner, Ximena De Leon Campomanes, have created one of the best restaurants in San Miguel. Grand chandeliers hang low from long beams in the brick ceiling over tables set with teal accents. A courtyard filled with fairy lights makes for a romantic evening. With a wildly popular Sunday brunch and frequent, new additions to the menu, this Mediterranean classic should be at the top of your list. The carrot cake and truffle penne carbonara are among my favorite dishes.
The Restaurant: Chef Donnie Masterton has earned accolades as one of the area's top chefs since this restaurant opened in 2008, serving global comfort food. In an 18th-century courtyard with an elegant dining salon, it's just steps away from El Jardin (the center of SMA). Thursday Burger Night has been an institution for over 14 years or go for non-stop fun at the Drag Brunch on Sunday. Favorites include the shaved brussels sprout and kale salad or a juicy, grilled pork chop. The Bar at the R, connected to The Restaurant, is one of the most popular spots in San Miguel, serving Asian small plates with guest DJ's spinning nightly. Donnie is opening a pizza restaurant in San Miguel in January 2023.
Rooftops
Atrio: Flawless execution and outstanding service define Atrio's dining profile. Chef Arturo Sandoval's creativity and use of high-quality, local ingredients makes Atrio's food some of the best in the city. Try their red snapper or paella-style rice dishes. Tip: Ask for table #2, with in-your-face views of the Parroquia—the city's most iconic landmark.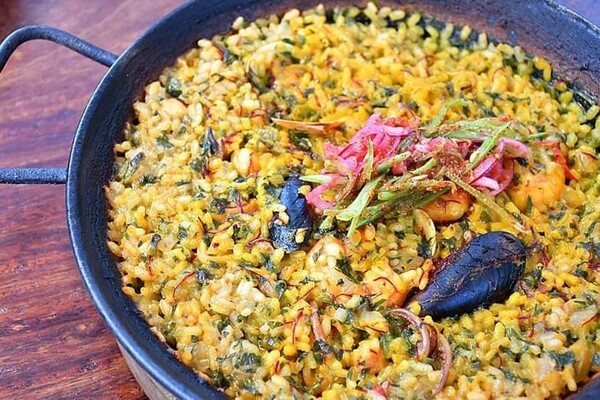 La Azotea:  With the best margaritas and people watching in town, this rooftop is a top spot with a two-for-one happy hour every Monday to Thursday. For more than a decade, the shrimp jicama taco has ruled as the best taco in town. Take yours with a sunset view; the best pairing in town.
Splurge
Hacmans Amatte: Michelin-star chef, Drew Deckman, opened this restaurant among the clouds and cactus gardens, 71 steps up at the beautiful Amatte Wellness Center, about a 20-minute walk from the center of town. Focused on wood and fire cooking, they serve high-quality cuts of meat, seafood, and vegetables from their rooftop garden. Six bars include the exclusive Barra Dragones. A farmer's market on Sunday features farm-fresh produce from local Chinaberry Farms.
Breakfast
Mexicans are obsessed with breakfast but a traditional breakfast in Mexico? There is none! You want tacos? Dig in; there are plenty everywhere, including on the street. Lamb? Take your choice of barbacoa or mixiotes—both Mexican classics. And tequila? Well, we do that for breakfast too!
Rustica: You'll be high on hugs from owner, Eduardo Perez Calvo, at this top breakfast spot (it will even make a morning person out of the most morning-adverse folks). I've eaten the entire menu and crave the spinach frittata daily—a true Italian classic and one of the few dishes that has no regionality. For comida, order the Veracruz-style Huachinango or a chicken Milanese. The almond croissants and other specialty pastries are baked fresh daily at Buonforno bakery. Their lattes are served with homemade cookies made by Postres Artesanales, including the best salted peanut butter cookie.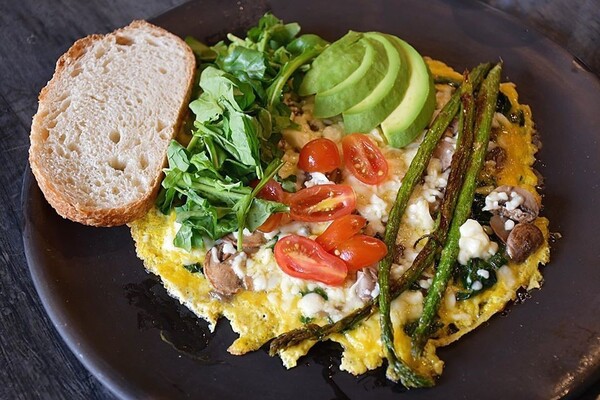 Raices: The food here is authentically Mexican, prepared by Chef Vanessa Romero, who spent most of her time in her grandmother's kitchen when she was young. The cooking comes naturally; the recipes are in her head and she could cook them all with her eyes closed if she had to. Don't miss the stuffed Chilaquiles; one of the atypical, Mexican dishes made of fresh corn dough with pressed pork rinds, Morita sauce and black chili ash. It's Oaxaca-style cooking at its best.
Local Eats
El Manantial: With a menu from Mexico's Pacific Coast, El Manantial has been in San Miguel for over 100 years. Attracting a mix of locals and tourists, its customers come from all over the world, and they're often repeat customers. Try a Ginger Margarita or the coldest michelada in town, along with Chamorro Tacos, Aguachiles or Peruvian ceviches. The food is just as good at their sister restaurant, La Hija de Manantial, which is located steps from El Jardin. There, you want to land and at one of the two high tables in the window, where the people watching is the absolute best you'll find. .
Andy's Tacos: From Lebanese origins, tortillas and chilies give this dish the hecho en Mexico (made in Mexico) stamp. A favorite of partygoers looking for an after-hours feast, the late-night lines are five deep. The favorite, Tacos al Pastor, is a cult classic.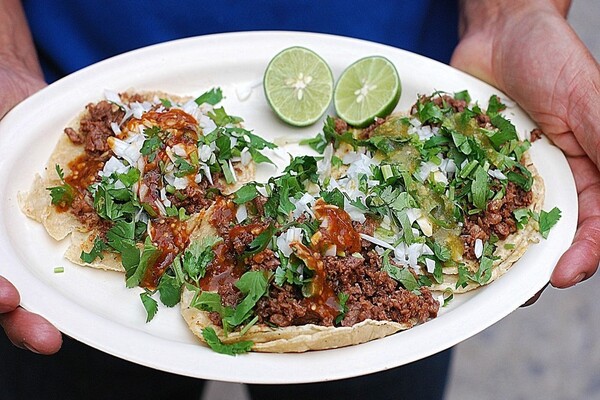 Chilli Billy: This tiny gem, in the mural-covered neighborhood of Guadalupe, is a find. The chili con carne is perfectly spiced and the Pay de Limon is creamy—a salty and sweet crust made with ghee that is the perfect dessert to balance the kick of the chili. With a delicious bacon cheeseburger, it's great for delivery on game day. And to prove that absolutely anything goes while you're on vacation, get it delivered in the morning and have it for breakfast.
Pizza
Bennu: Chef Pablo Mil has brought a simple concept to town: All of the ingredients are local, selected from the best farms and markets around San Miguel. The Marinara pizza is rich with the flavor of Stracciatella (my favorite Italian cheese). The pizza is also topped with tomato, garlic, oregano, and olive oil. And there are five other pizzas on the menu. The tomato salad is made from fresh heirlooms: yellow, green, and red tomatoes topped with fried garlic chips and black garlic. The fermented, green tomatoes taste like plantains and are used for salads and toppings. Bennu is the place to go for fresh and healthy food.
Delivery Only
Ruby Joy: Ruby Joy is the only delivery restaurant in San Miguel that makes any of their dishes gluten-free, vegan, or vegetarian. I have a hard time deciding what to eat here; especially when she runs her daily specials. The menu is peppered with healthy dishes but I also love all of the desserts created in Ruby Joy's kitchen, including her amazing cheesecakes and the chocolate, blueberry cake. The generous portions give some eaters two meals. Ruby Joy's Amaze Bowl is the most multi-colored, power meal in town.
New in Town
El Estoril: Chef Angel Pacheco creates authentic, French cuisine with Mexican accents—Confit de Pato and short rib Estofado top the list. The portions are generous and perfect for splitting. Thursday Prime Rib Night is new but already a San Miguel mainstay. Their sister restaurant in Mexico City has been around for over 50 years and that, in itself, is a reason to eat here. The service is the best in town.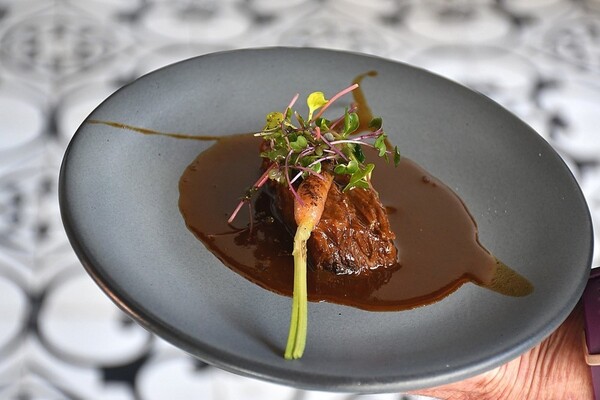 Tene Kitchen and Bar: Recently named the Best New Chef of 2022 by Food and Wine en Espanol, Chef Irving Cano has blazed the path to picture-perfect food in less than a year. Housed in the new Casa 1810 Parque Hotel, try Chef Cano's Costillas BBQ Huitlacoche, cooked in a wood-fired oven with a sauce much like mole. At their on-site bakery, Dulce 1810, the delights are endless. Get the croissant covered with soft chocolate and pistachios, the best croissant in town.
Get Your Free Mexico Report Here:
Learn more about Mexico and other countries in our daily postcard e-letter. Simply enter your email address below and we'll send you a free special report - Why Millions of Americans Are Moving to Mexico.
This special guide covers real estate, retirement and more in Mexico and is yours free when you sign up for our postcards below.
Related Articles
Guide to San Miguel de Allende, Mexico
How to Move to Mexico – Complete Guide
An Overview of Traditions and Culture in Mexico
Upcoming Conferences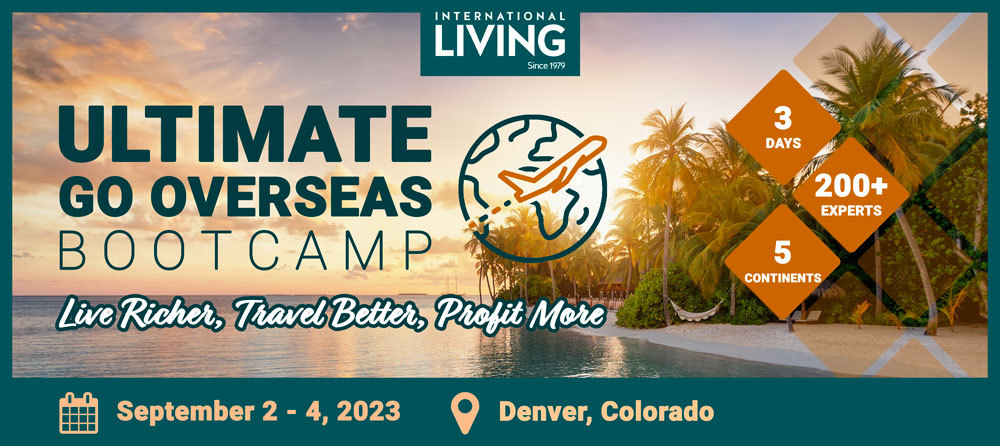 Most Popular Products
Popular Articles You May Also Like