Steve LePoidevin, IL Peru contributor
My wife, Nancy, and I lived and worked in Wuhan for six years and still have many friends there. We have been following the developments there with interest since their battle against the coronavirus began just over two months ago. The world was notified the first week of January that a new dangerous virus was on the loose. Countries and governments around the world have had months to prepare.
China went into an enforced lockdown situation with less than 400 confirmed cases. And when I write "lockdown", it means lockdown. No other country has come close to matching Wuhan's and China's initial actions of preparing for the inevitable rise in cases, testing, isolating, backtracing, and monitoring every single case discovered.
How is Peru Coping?
We are now at the end of our first week of enforced total lockdown and it is now very possible that it will be extended to 90 days. We know we are much safer here in our small town of Huanchaco on the north coast of Peru than we would be in Canada or the U.S.  Peru is taking the outbreak very seriously.
Everything other than drugstores and some grocery stores are shut. Small shops that sell grocery items are still open but many have shut on their own accord. Schools and universities are closed. Each order is backed up by very heavy fines. If you are walking on the street without a reason, there is a very good chance that you will be approached by the police or the military.
All restaurants and bakeries are shuttered for the foreseeable future.  There is no takeout or delivery. Food is not a problem and there are still water and gas deliveries. The local market is still open but more and more people are wearing masks every day.
Is Public Transportation Still Running in Peru?
Not really. I recently wrote to an expat friend in Lima to find out what's happening there. It's the same story as here.
He said, "All taxis except those with a special permit, like Walter Clark's "Gringo Taxi", are not permitted to travel nor are buses, combis, etc…we can't even go outside save to the grocery store or pharmacy, no walking in the park, etc. The other day a man was arrested for walking his dog in Miraflores. They are dead serious here."
The large city of Trujillo is about 15 minutes away. To leave and enter Huanchaco, we must pass through a military roadblock. It is a trip that I will only make for prescriptions that I cannot get here at the local pharmacy. You need to show I.D. and state the reason you are on the road.
Expats Living in Peru
Expats are scattered around the country with the largest concentrations found in Lima, Cusco, and Arequipa. Some have left the country and many are staying. Because we are such a tourist destination, there are many stranded here that are desperately trying to get home. Borders have been closed for awhile and starting tonight there will be no flights allowed in or out of the country, save for a final one or two that are currently under discussion for early next week.
Is the Healthcare System in Peru Prepared?
I taught mathematics for many years. This is a basic math problem. We all know where it is headed. It is exponential growth. The cases will explode into the tens of thousands and hundreds of thousands in the coming weeks for those countries that didn't start very strict shutdowns before their total confirmed cases passed a few hundred.  There is no hospital in the world that can deal with a daily influx of hundreds of seriously ill people.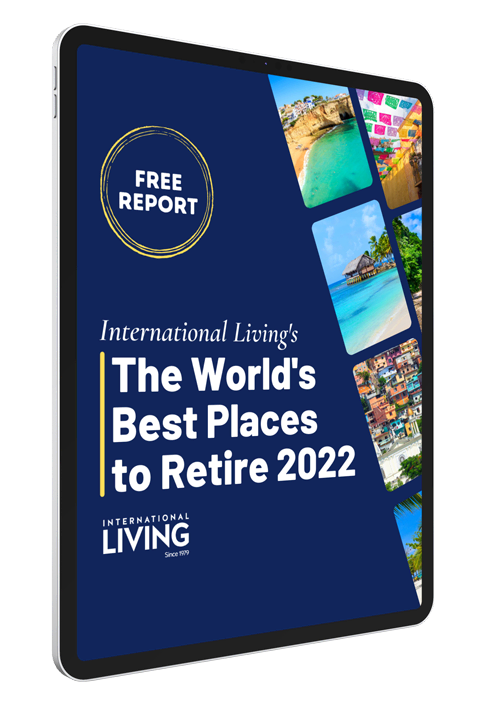 Get Your Free Report on the World's Best Places to Retire:
Learn more about the best places in the world to retire in our daily postcard e-letter.
Simply enter your email address below to sign up for our free daily postcards and we'll also send you a FREE report on The World's Top 10 Retirement Havens, plus access to over 10 more free reports. Our gift to you, on our favorite destinations.
Related Articles
10 Ways to Make Money Online in Retirement
Video: The Best Beaches In Peru
Upcoming Conferences
Live Better, Spend Less, Retire Sooner
IL's Retire Overseas Bootcamp
October 21-23, 2022 in Atlanta, GA

In safe, warm, welcoming communities abroad, as little as $1,700 a month can bankroll a good life... this fall, our experts will show you where—and how.
Early Bird DISCOUNT—Save $100 When You Register by Sep. 29
Details Here IL's Retire Overseas Bootcamp
---
Registration Now Open for the Best of Europe Private Screening

In the Right Spots in Europe, You Can Retire in Style—in an Historic, Sun-Drenched Locale—for as Little as $2,300 a Month or Less—Especially Now With the Dollar and Euro at Parity for the First Time in Two Decades.
And We'll Show You How, October 1-2, During the Special All-Online Best of Europe Private Screening.
---
The Income Revolution Forum
What if You Had the Freedom to Enjoy the Good Life Anywhere in the World You Wanted to Be...and Get Paid While You're There?
We'll show you how—with hands-on guidance—you could beat inflation...secure your retirement...ditch your commute...and turn a skill you already have into a portable side income of $300, $600, even $3,000 or more a month.