In this short video, IL's Peru correspondent, Steve LePoidevin, looks at the coastline of Peru and its many beaches. Although known to the local and international surfing crowd for decades, the rest of the world is only recently discovering the relatively undeveloped 1500-mile coastline.
With its traditional towns, tranquil seascapes, and great seafood, the coast offers many opportunities for short and long-term stays.
Transcript:
Peru is better known for its archaeological ruins than its beaches. A lot of its 1500-mile coast remains undeveloped and is still rough around the edges in many places. But there are still plenty of beautiful spots to soak up the sunshine or catch some of the best waves in South America.
We'll start this quick tour of the coast in Huanchaco, a small village just minutes north of the large metropolis of Trujillo known for its year-round surfing for all levels of ability.
Here not much has changed for many decades. Fishermen have been constructing and using the same traditional reed boats for almost 3000 years. When they are not actually fishing, they spend time taking tourists for rides on the small waves in a protected part of the beach. Local kids grow up playing in the crashing surf, and unlike the tourists, rarely wear wetsuits. Domestic and international tourists enjoy the chill atmosphere of the town and the large number of great restaurants lining the main beach road.
Although the main beach in the center of town is fairly rough and rocky, it's easy enough to find huge expanses of virgin sand north and south of the town center.
Puerto Morin is less than an hour south of Huanchaco. Here the rocks are few, the sand is fine and stretches as far as you can see in both directions.
For the most part, the coast remains fairly undeveloped except where it comes in contact with the cities scattered along its length.
Head north to Chiclayo and you will find nearby Pimentel Beach. It has a nice boardwalk, lots of beachside seafood restaurants and plenty of accommodation possibilities.
A little further north, Colan Beach is less than half an hour from the city of Piura.
In the most northern part of the country, the small town of Mancora is where the action can be found. Although known as a party town, most of the activity is centered around a very small part of the town and is easy to escape for those looking for a more tranquil experience.
Kite surfing, whale watching, and horseback riding are just a few of the local activities. Or you can just relax on one of the many beautiful beaches in the area. This part of the country is warm year-round and has plenty of sunshine to provide you with that perfect tan.
South of town, you can swim with sea turtles at Nuro. It's an easy bus or taxi ride from Mancora and an interesting place to spend an hour or two.
Heading back to Mancora, you will pass Los Organos, a great little town only a fifteen-minute taxi or bus ride from Mancora's center.
Finally, an extension of Mancora is the spectacular beach community of Vichayito. Here high-end homes and accommodation can be found lining the secluded beach.
Only minutes north of Mancora is the seaside community of Punta Sal. This is arguably the nicest stretch of beach in the country.
Near the Peru/Ecuador border is Puerto Pizarro, a starting off point for exploration of nearby mangrove forests, alligator farms and monkey-populated islands in the area.
I still haven't talked about the southern beaches. From atop its location on the high seaside bluffs, the city of Lima overlooks the rocky beaches below. Hang gliders ride the strong updrafts and surfers enjoy the year-round waves. Although covered in low-lying cloud for the winter months, summers are hot and residents flock to the beaches in the city itself as well as those located a short drive away.
Finally, in the far south and only an hour or two from the colonial city of Arequipa is Mollendo and its neighboring small communities. This part of the coast is a favorite destination for Arequipa residents who love to get out of the city and head to the beach during the South American summer months.
If you are looking at Peru for a short-term stay or plan to stick around for years, be sure to check out some of these wonderful seaside locations. And you can be sure that wherever you end up on the coast of Peru, you'll be able to enjoy wonderful fresh seafood for prices that won't break your wallet.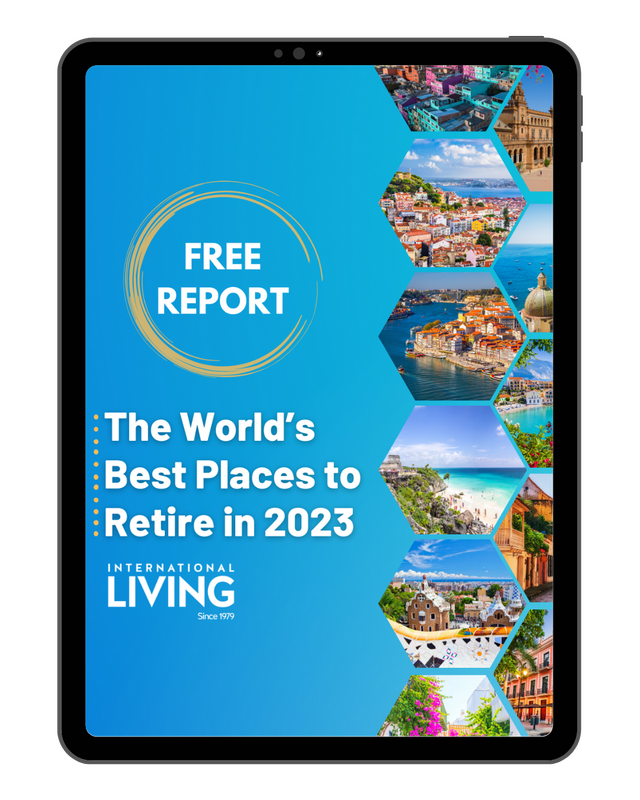 Get Your Free Report on the World's Best Places to Retire:
Learn more about the best places in the world to retire in our daily postcard e-letter.
Simply enter your email address below to sign up for our free daily postcards and we'll also send you a FREE report on The World's Top 10 Retirement Havens, plus access to over 10 more free reports. Our gift to you, on our favorite destinations.
 Related Articles
Peru Itinerary: How to Spend 10 Days in Peru
Finding Our Version of Paradise on Peru's North Coast
Upcoming Conferences
Make 2023 Your Best Year Yet. Discover Panama with International Living

Panama has it all: beaches, mountains, a world-class capital city, top-notch, low-cost healthcare and the "World's Best Retirement Program" that makes the already low cost of living even more affordable.
Join us for International Living's Fast Track Panama Conference to see all that Panama offers. There's no better place to be and no better way to make 2023 your best year.
Most Popular Products