Hi IL Experts,
My husband and I are looking into retiring overseas in the next year. We have been looking at the countries that your experts cover but have not made our decision yet. A major factor for us is the level of healthcare available in the country and what medical coverage and insurance would be available to us. My husband is 63 and I am 61. We are both in relatively good health and combined monthly budget will be approx. $2700. We would appreciate any information you guys can give us.
To sum up our question is…which country offers a high level of affordable healthcare and medical coverage for expats living there?
Thank you for your help,
Christine
Get Your Free Report on the World's Best Places to Retire
Learn more about the best places in the world to retire in our daily postcard e-letter.
Simply enter your email address below to sign up for our free daily postcards and we'll also send you a Free Report on The World's Top 10 Retirement Havens.
Get Your Free Report Here
Suzan Haskins – IL Editor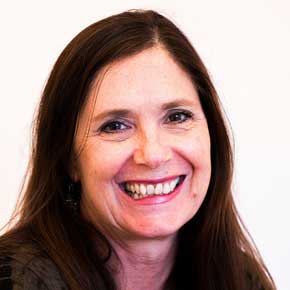 You're doing the right thing. After a certain age, healthcare should be at the top of your list when it comes to choosing where to retire. In Ecuador you'll find excellent healthcare in private clinics and hospitals in the major cities of Quito, Guayaquil, and Cuenca. You'll find very good healthcare in the second-tier cities such as Salinas, Loja, and Ibarra. (Ibarra is near where I live, in the popular expat community of Cotacachi.)
You can qualify for a private health insurance policy in Ecuador and, as in the US, the cost will depend on your existing conditions, and the coverage and deductible you opt for. (It will certainly be at least half the cost of what you are probably paying now.)
Many expats in Ecuador have joined the IESS Social Security program that the government is allowing expats to join. It costs only about $80 a month for a couple and it covers everything, including office visits, hospitalization and procedures, and even medications. The drawback is that you can only use IESS doctors and facilities…and sometimes prescription medications can be unavailable and/or the facilities may not be as high-tech as the private hospitals. I'd suggest this is a good option only if you will live in one of those three major cities (Quito, Guayaquil, or Cuenca). The IESS facilitates beyond those locations would be inadequate as compared to what you are used to in the States. They might be fine for routine kinds of things but probably not for a life-and-death emergency. Something to think about when choosing the place that's right for you…
Jackie Minchillo – IL Coastal Costa Rica Correspondent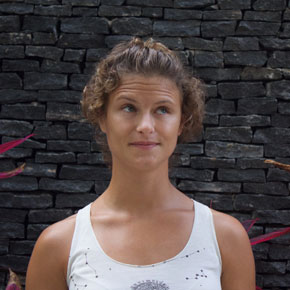 High quality, affordable healthcare is readily available for expats in Costa Rica. Depending on your current health and how important fast and easy access to specialists, modern facilities, etc. is what you need to consider when choosing a place within the country.
Most expats choose to use a combination of the public system known as the Caja (available only if you obtain legal residency – and usually costs between 6% and 12% of your monthly income) and private insurance. Private insurance policies can be found at affordable rates – most couples I've spoken with pay between $1,800 and $2,500 for the entire year (per couple) for their private coverage. Blue Cross Blue Shield also offers an international plan which many expats take advantage of and seem to be pretty happy with the coverage – although the rates are higher than those of insurance companies within Costa Rica.
People generally find that the public system works well for preventative medicine, annual check ups, etc. Private insurance comes in handy when you need to see specialists, have some sort of chronic condition or need surgery for example – it gives you a wider variety of choices in terms of doctors and facilities and will cut down on complications with getting appointments and procedures scheduled.
In terms of location, the countries highest quality medical care is center in the capital of San Jose. Many expats who know they'll need regular care and access choose to live in the Central Valley for this region. If you're interested in living at the beach, the towns that fall along the Central Pacific coast (between Jaco and Manuel Antonio) will be the closest – within a two hour drive. Liberia in the Guanacaste region and the location of the country's other international airport is also a center for hospitals and doctors. There are a couple of satellite locations of San Jose's top facilities and most medical needs can be handled here, unless it's something highly complicated or specialized. Gold Coast beach towns, along the northern Pacific coast lining the Nicoya Peninsula all have pretty easy access to Liberia. Depending on the town you choose you'd typically be within an hour or two of driving distance to Liberia.
Jason Holland – IL Roving Latin America Editor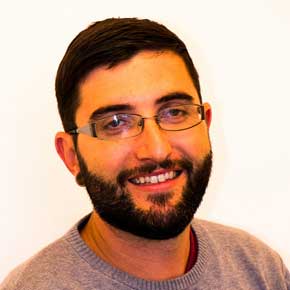 Costa Rica is well-known for its low-cost/high-quality healthcare. In fact, tens of thousands of Americans come to the country every year for medical and dental procedures like knee replacements, dental implants, and cosmetic surgery. The standard of care is very high, the facilities use modern technology, and the doctors and technicians are trained in the latest techniques.
For people who live in Costa Rica as expats they can take advantage of healthcare in two ways. Those who become legal residents, through the pensionado visa for example, join the national, government-run healthcare known as Caja. For a monthly fee (6% – 12% of your monthly income) the applicant and a dependent spouse get everything they need: doctor's visits, testing, prescriptions, surgery, emergency care… anything. There are hospitals and clinics throughout the country, although the best hospitals and most specialists are located in the capital, San Jose. There can issues with wait times in Caja for doctor's appointments, testing, and non emergency procedures.
There is a private system for healthcare in Costa Rica in which you pay cash or use insurance. Costs are much lower than the U.S. A doctor's visit, for example, is about $50. An ultrasound is $75. And surgeries are 1/2 to 1/4 of the cost in the U.S. That's if you pay cash. If you use insurance, international and local policies, your costs are covered. Generally premiums start at around $1,500 per year per person.
Many expats in Costa Rica use a mix of public and private healthcare, depending on their needs.
Edd Staton – IL Cuenca Correspondent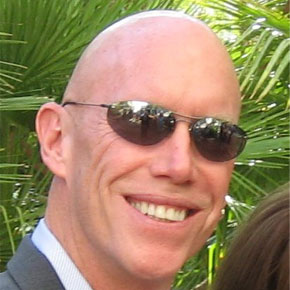 Cuenca offers the best medical coverage in southern Ecuador. The city boasts numerous modern hospitals and clinics with up to date equipment. Many physicians are bilingual and have trained abroad.
Ecuador's national health care system is available to all residents with no restrictions for age or pre-existing conditions. Monthly premiums for a couple are a low $77 total.
Expats often choose to pay out-of-pocket for medical care, especially when specialized treatment is necessary. Same day office visits are $30-40 with no additional charge for followup appointments. And procedures can cost from 1/5th to 1/10th what you would pay in the States.
Barbara Diggs – IL France Correspondent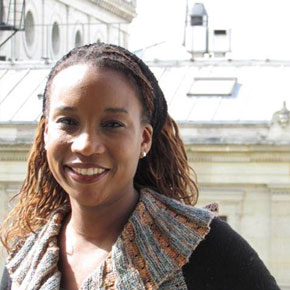 Hi Christine
It's hard to beat the quality and affordability of the FFrench health care system! The World Health Organization has listed it as the best overall system in the world. Even better, at the start of 2016, France established a new national system, known as Protection Universelle Maladie (PUMA), which grants an automatic and continuous right to healthcare for those who legally reside in France on a "regular and stable manner." This means that if you've lived in France for a minimum of three months and legally reside there at least six month a year, you are eligible to apply for public healthcare!
In terms of costs, once eligible, most people pay around 8% of their net income above a certain minimum threshold set by the state. These payments entitle you to a 70% reimbursement of the pre-set state rates for doctor, dentist and specialist visits, 80% of set hospital costs, and up to 100% of the cost of medications. To cover the shortfall, most people take out "top-up" insurance through a private company. Those costs are about €25-€80 per month.
Of course, you'll need have private health insurance from the moment you land in France until you are eligible for the public system. These costs vary according to age and the plan you're interested in. Look at the Association of American Residents Overseas, an organization that offers private medical coverage. Good luck!
Best,
Barbara
Bonnie Hayman – IL Nicaragua Correspondent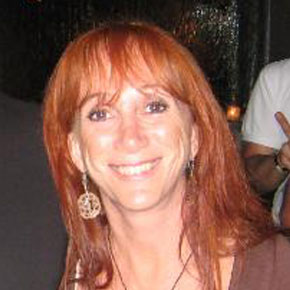 Hi Christine
With a $2700 a month budget, you'll live like a King and Queen in Nicaragua, where a regular budget can be had for about $1500 a month – and that includes all the basics (rent, food, utilities, etc.).
As far as health care goes, Nicaragua has what you need – especially if you are in good health. Nicaragua has a free public health care system and there is a clinic in every major city. These clinics are best for minor health issues like colds, flus, insect and other bites, illnesses common in the area, etc. Health care at the public clinics is free for everyone – including expats and tourists. Of course it may not be the care you are used to in your home country.
The larger cities, Leon, Matagalpa and Granada, all have hospitals as well as private clinics and doctors. San Juan del Sur will be having it's first modern hospital in a year; they've just broken ground.
For major problems, accidents or ongoing serious illnesses, Managua has the best hospital: El Metropolitano Vivan Pellas, which is the same as any hospital that you would use in the United States or Canada. The big difference is that the cost is much less. A full hip replacement costs $10,000. An endoscopy is $240. A doctor visit is $25. Because of the low cost of medical care, many expats choose not to get any type of insurance – they just pay out of pocket whenever they need something done. However, if you prefer a type of insurance program, Vivan Pellas hospital has its own programs where you can pay a monthly premium and receive up to 40% off hospital stays, lab work, and some prescriptions. It's all up to you.
If you are in great health, Nicaragua's health care system will suit you fine. If you have serious health issues, Nicaragua might not be the place for you. Be sure to check when you visit whether you can get your prescription medicine easily, if there is an English-speaking doctor for you and if all of your medical needs can be met.
Bonnie Hayman
IL Nicaragua correspondent
Jim Santos – IL Coastal Ecuador Correspondent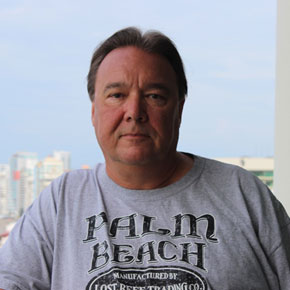 Hi Christine,
Ecuador has some very good hospitals and excellent doctors. Like many countries, most of the best ones are in the larger cities, so where you choose to live in the country will determine how close you are to the best care. That said, there are farmacias everywhere, and most drugs, except for narcotics and psycotropic, are available without a prescription. All but the smallest villages will have doctors available for office visits or house calls, and there are many fine clinicos. Also, anyone (toursit or resident) can show up at an Emergency Room in public hospitals and receive free care.
As for health insurance, you have basically three options.
IESS – this is the Ecuadorian public health/social security organization. For just under $80 per month, both you and your spouse are fully covered for your medical needs. However, as you might expect, there is a caveat. You must use the authorized public hospitals, clinics and doctors who are part of the system. This might mean that you have long wait times for appointments, and limited choice in which hospital you use.
Private Insurance – There are several South American and international health insurance companies that provide plans for expats and citizens. These plans vary in coverage and costs, running from $200-600/month per couple. With these plans you have more flexibility in choosing your health care providers and facilities, but generally pay up front and wait for reimbursements. Be advised that most of these companies will not start coverage if you are over 65. They will continue coverage if you sign up before 65.
Pay As You Go – This is the one my wife and I use. Like yourself, we are in relatively good health. In Ecuador, even the cost of care at the best hospitals and clinics is a fraction of the cost in the US. So if we need a doctor, we just choose the one we like, make an appointment easily (often the same day or within 48 hours), and pay via cash or credit card. To give you an example, most local clinics and doctors charge between $12-40 for an office visit. House calls are $20-60. IN the big cities, a doctors appointment at the best hospitals still will be only in the $60-90 range. My wife had a colonoscopy and endoscopy done in Guayaquil last year. The total bill for three office visits, ultrasound, and the two procedures came to $1100. I myself had arthroscopic surgery on my shoulder in the Kennedy Hospital. My total for all consultations, ultrasound, MRI, x-rays, surgery, overnight hospital stay and daily therapy sessions afterwards was less than $6,000.
Hope this information is helpful to you, and good luck on your search for your ideal retirement spot.
Jim
Keith Hockton – IL Malaysia Correspondent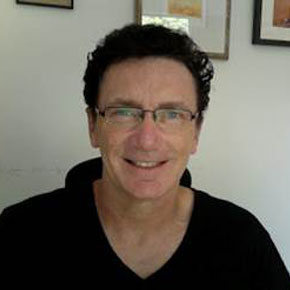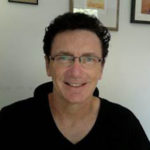 Hi Christine
Health care in Malaysia is extremely good. there are a number of JCI accredited hospitals in both Kuala Lumpur and Penang but to tell you the truth even the non JCI hospitals are excellent. The doctors all speak English too. We are covered by Tokio Marine Malaysia and all it costs us is $284 per person per year. That covers all emergencies and even things like knee replacement and tears. I tore my knee three months ago playing tennis and I was completely covered.
Hope this helps.
Keith
Kirsten Raccuia – IL Southeast Asia Correspondent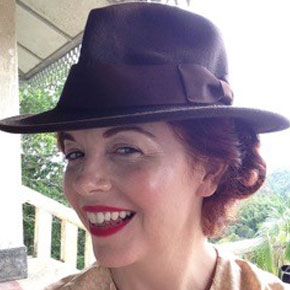 Hi Christine,
I live in Penang, Malaysia where the healthcare is excellent. Many doctors here have been trained in the US, UK, or Australia and almost all of the doctors here speak English fluently. A basic doctor visit at a local clinic costs around $10-15USD, and that includes a prescription. For a visit with a specialist, like an ENT for example, it costs roughly $20-30USD. Because the prices are generally low, a lot of people pay out of pocket for the little things and only have insurance for the "serious" stuff.
There are a few options for health insurance here. Unless you come in with the MM2H visa program, you can't get local insurance. However, there are various agencies through which you can get expat insurance which is very affordable, and compared to the US rates, downright cheap.
I hope that answers some of your questions.
Kirsten
Glynna Prentice – IL Mexico Editor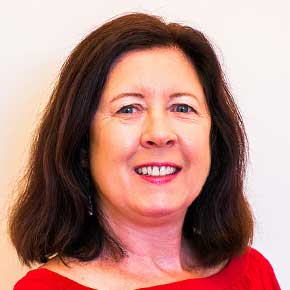 Mexico offers good to excellent healthcare, depending on where you are. Every large city has several excellent hospitals, and even medium-sized cities end to have at least one. Pretty much across the board, prices for medical services, treatment, and devices run 25% to 50% of US prices. And doctors in the private system often have done part of their studies abroad and speak English.
Private health insurance is available through several national companies. Depending on your deductible and the plan, expect premiums of roughly $1,000 to $3,000 a year.
Mexico also has a public healthcare system called IMSS, which expats can opt to join if they have a residence visa. It is a tiered system. At your ages, expect to pay annual premiums of around $300. It has some down sides (fewer doctors speak English, long wait times for appointments…) but it can be a great health safety net.
Wendy Justice – IL Vietnam Correspondent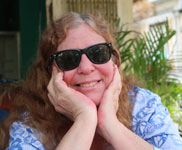 Hi Christine,
Healthcare in Vietnam has improved greatly over the past few years. There are now two general hospitals – one in Hanoi and the other in Ho Chi Minh City – that have received their JCI international accreditation. Several other hospitals are expected to be granted accreditation soon, and new hospitals are opening up in several Vietnamese cities.
Prices for medical care here are very low. For example, a physician consultation at either one of the two accredited hospitals costs less than $35. For this reason, many expats chose to self-insure. If you do want insurance coverage, though, Bao Viet is the largest insurer in Vietnam. An insurance plan with them that includes both inpatient and outpatient care for an individual age 60 to 65 costs about $250 per year.
If you see yourself traveling out of Vietnam, then you'll want a policy that offers global coverage. Liberty Mutual and Cigna are two major providers that offer coverage for those residing in Vietnam as well as taking trips abroad. Plan to spend around $2,500 per year per person for a plan that includes both in-and-outpatient coverage.
If your budget is $2,700 per month, you should both be able to have full insurance and live a comfortable lifestyle anywhere in the country.
Best wishes,
Wendy Justice
Vietnam Correspondent
Steve Lepoidevin – IL Thailand Correspondent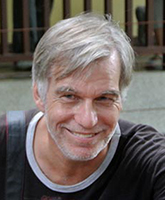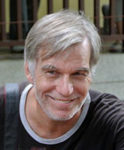 Hi Christine,
Thailand would be a good option for you with its excellent, low-cost healthcare. There is a good network of clinics and hospitals throughout the country that offer high standards of care that rival or exceed the United States.
Having said that, there is no public insurance available to expats. However, with your budget you should not have a problem affording some type of private insurance. For basic private Thai health insurance, you will pay anywhere from $70 to $300 per month, depending on how much coverage you want. International policies will be more expensive and often don't cover the US.
A visit to a specialist will never cost more than $15 – $20. Many tests are quite inexpensive compared to most other countries. Most expats with insurance have a fairly high deductible and do not bother covering for out-patient expenses because hospital visits are so cheap. Some expats just self-insure by having a slush fund available in case of unforeseen medical problems. Which route you decide to follow will depend on your own medical history and how much you feel you can afford.
Certainly, Thailand's day-to-day medical care is very affordable. Having a comprehensive medical check-up in any of the country's top-notch hospitals is also inexpensive and a good preventative measure. If you are in relatively good health, you just need to have something in place in case of a dire emergency that can quickly result in a large medical bill.
Regards,
Steve
Wendy Dechambeau – IL Ecuador Highlands Correspondent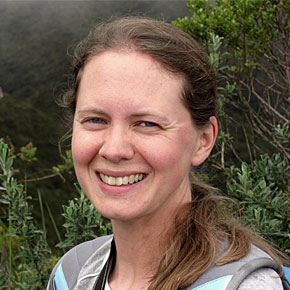 Hi Christine,
I live in Cotacachi, Ecuador and we have very good healthcare available nearby. In the nearby city of Ibarra (35 minutes by taxi) there are several private health clinics which offer excellent medical care for most conditions. If you have a serious or rare issue Quito is two hours away by taxi and has world class hospitals available with excellent specialists.
Your budget should be more than sufficient to live comfortably and set money aside each month in case either of you need medical care. To give you an idea of what healthcare costs here are a few examples. A laparoscopic shoulder surgery (to repair torn tendons) in Quito costs $5,000 all in. That includes the hospital stay, the surgeons fee, and all of the equipment used. A one-hour appointment with a physical therapist costs $8 and a doctor's visit is just $15.
You can enroll in the government health care system known as IESS and the cost for a couple usually runs between $80 – $90 per month. You'll be limited to the doctors and clinics within the IESS system, but it can be a good backup plan, especially for major medical issues. Many people also choose to simply self-insure by setting aside money each month specifically for medical. With the low cost of most procedures it can be cheaper for healthy people to pay out of pocket instead of using insurance.
Wendy
Don Murray – IL Riviera Maya Correspondent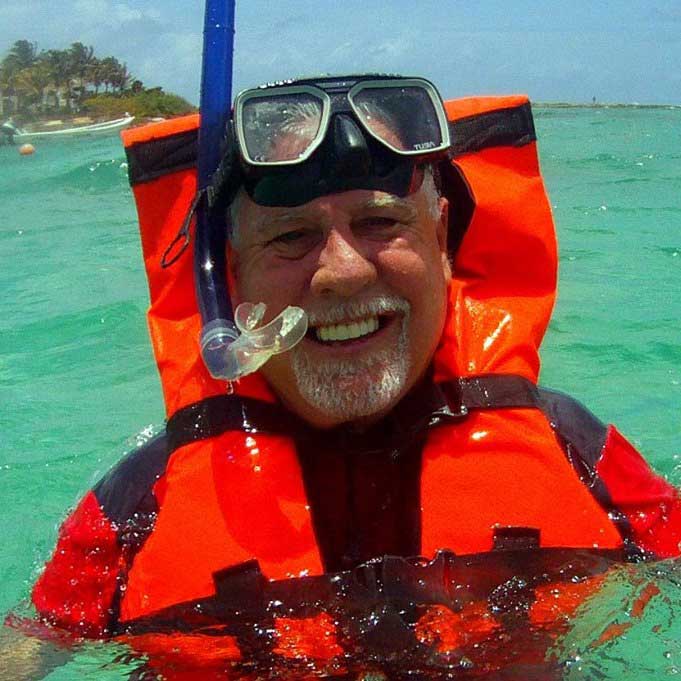 Hi Christine and thanks for the great question! Mexico has a variety of healthcare options for expats who make their home here. Physicians have normally received their education and training on par with medical professionals in the U.S.
Mexico offers a three-prong system of care. Top quality, private hospitals and clinics are available to all and services are paid for at the time. As costs are significantly cheaper than the U.S., many expats elect to pay for their care in cash.
Additionally, Mexico's constitution has created public healthcare for all divided into two sections; one for those who are employed and the other for those not employed. Seguro Popular is the public health option available to expats who hold permanent residency status and the cost is minimal, perhaps $150 per year or so.
As with government programs across the globe, you may encounter some lines and waiting when accessing these services but the care is very good.
I hope that helps!
Linda Card – IL Chiriqui Correspondent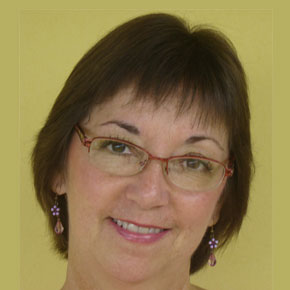 Hi Christine
Yours is a very important consideration and kudos for doing your homework! I've lived in Panama for seven years and have had many experiences with the health care system here, both in Panama City and in the city of David, where I live.
Overall, Panama's private health care system is very good, accessible and affordable. The top hospitals in Panama city are among the best in all of Central America and several are affiliated with U.S. facilities, including Johns-Hopkins and the Cleveland Clinic.
Outside of the capital the next best place for medical services is David in western Panama. We have two private hospitals and I use Hospital Chiriquí for all my medical needs. It is comparable to a U.S. hospital and they are currently building an addition that will double its size.
Health care costs are much less than in the U.S., for example a mammogram costs from $30 to $50. Many blood tests cost only $5, and MD visits range from $25 to $50. Many services, tests, medications, etc. are available without a doctor's order or prescription so it's easy to get what you need.
Regarding insurance, you have a few options in Panama. You may purchase a policy through a local company that offers limited coverage within Panama for around $150 a month as a couple at your age. The next level would be a larger insurance company based in Panama that offers coverage both in-country and elsewhere. These companies offer a range of plans and you could expect to pay around $300 a month in premiums. The most comprehensive plans are with international companies such as BUPA or World Wide Medical. These top-echelon plans offer full coverage anywhere in the world and premiums are, of course, higher. For a couple you may pay up to $500 a month for this type of coverage.
Keep in mind that some companies have a maximum age limit for applicants that may be 65 or higher. Also coverage for pre-existing conditions will vary by company. I believe that Panama is a good choice for health care services and medical insurance.
I hope this is helpful to you and best of luck with your continued research.
Linda Card,
IL Chiriquí Correspondent
Nancy Kiernan – IL Colombia Correspondent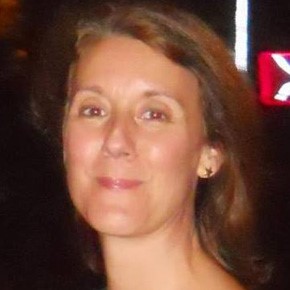 Christine,
Access to quality, affordable healthcare is always on the minds of people considering living outside of the US. You will be happy to know that Colombia has an excellent healthcare system. The World Health Organization ranked Colombia #22 of all the countries it reviewed. This is higher than both Canada, which received a ranking of #30, and the United States, which was in 37th place.
Both my husband and I have used the services in Colombia and we are very pleased with the ease of access to whatever services we need, the quality of the care and especially the extremely low cost.
Colombia has 4 Joint Commission International accredited hospitals. Two are located in Bogota, one in Bucaramanga and one in Medellin. Joint Commission accreditation is the gold standard for hospital credentials.
Many expats sign up for Colombian health insurance plans. Although the maximum age for new registration with the national health plan (EPS) is 60, there are still several good options for private health insurance. The premiums vary based on which company you choose and what level of services you desire.
I know of several expats who have chosen to pay out of pocket for the health services they need, because they prefer to "self insure". A visit to a specialist will run you about $50 (without insurance). Even medications are not very expensive outside of insurance, and usually do not require a prescription. For example, some antibiotics cost about $5 for a 10 day supply.

Get Your Free Report on the World's Best Places to Retire
Learn more about the best places in the world to retire in our daily postcard e-letter.
Simply enter your email address below to sign up for our free daily postcards and we'll also send you a Free Report on The World's Top 10 Retirement Havens.
Get Your Free Report Here
© iStockphoto.com/designer491