Creating an organic lavender farm was the last thing Derek and Gill Pearce had in mind when they moved from London to the Greek island of Crete 14 years ago. "We knew we were looking for a better lifestyle, but we weren't quite sure what it was we were looking for," jokes Derek, 67, who gave up a successful career as an IT consultant to make the move.
Initially, the couple planned to work for nine months in the U.K. and then spend three months in Crete. Increasingly seduced by the laidback Cretan lifestyle, however, they decided to sell everything and move full-time to Greece's largest island—it covers 3,219 square miles.
To ensure they were making the right move, the Pearces rented for several years, before buying their 15-year-old house with spacious bedrooms, a large open-plan kitchen/sitting room, two large terraces, and four acres of land for the equivalent of around $220,000.
The house, close to Crete's only freshwater lake, was an exceptional find in a picturesque spot which is home to rare fauna, including Crete's endangered diamondback terrapin.
Crete is divided into four administrative districts. Properties sell for much lower prices in the lesser-known eastern region of Lasithi, which includes the pretty town of Agios Nikolaos, whose traditional cafés and tavernas cluster around a large lake, and Sitia, a laidback fishing town near Vai beach renowned for having Europe's only palm forest.
However, the Pearces had their sights set on the other end of the island. "We chose to settle in west Crete because it's so lush and green; it's actually the greenest region of Crete," Derek explains. "We also liked the fact that it's only a 40-minute drive from the international airport at Chania," he adds.
Gill agrees: "We wanted somewhere where things grow—they grow all sorts of things here, even avocadoes. I wanted to get stuck in and get my hands dirty."
Extending from the remote hamlets of Kares and Asi Gonia in the White Mountains, to the popular resorts of Kalami and Kavros on the coast, the Apokoronas region is particularly popular with British buyers who account for more than 60% of the region's overseas residents. "It's not like an expat ghetto though," Derek says. "There are Brits here when you want to see them, but we also have lots of Greek friends. People here are so warm and friendly, and when they heard about our farm idea they really helped us and wanted us to succeed."
The couple hit upon the idea of growing lavender after Gill read Virginia McNaughton's authoritative tome, Lavender: The Grower's Guide. "I discovered that lavender is native to the Mediterranean region, and the oils made from lavender were even used by the Minoans for all sorts of healing purposes," she says.
Bureaucracy was a little tedious. The couple spent months chasing vital papers and jumping countless hurdles, including the main one: how to classify their project. "The local authorities were very skeptical about our idea. They'd never seen anyone farm lavender before, so they didn't even know if they should class us as farmers or not," Gill explains.
Candidly professing to know little or nothing about growing plants, let alone lavender, Gill began painstaking research, not only to find out the best way to grow her chosen crop, but also to find out where she could buy it. "No one was growing it here. We finally tracked down a few plants, and after that I just had to build up my farm with cuttings taken from these original plants," she says.
Finally launching their project, The Lavender Way, in 2007, the couple decided to grow their plants using techniques developed by Masanobu Fukuoka—the Japanese soil scientist who pioneered organic farming in the 1940s. "The basic message is 'nature knows best,'" Gill explains.
Cultivating their crops in circles to protect them from summer sun and Fall winds, after a few years the Pearces were able to harvest more than 50 pounds of lavender and produce 30 ounces of oil, which they used to produce a range of balms, salves, perfumes, and topical applications that were snapped up by local gift shops and by members of the expat community.
It's more a passion than a business.
As the project grew and they produced more of that precious oil, more and more people became interested in their farm. The couple now have visitors both in Greece and from overseas who come to see the farm or help out at harvesting time. "It's more a passion than a business," Gill says. "We don't have to survive from lavender farming, but we create some welcome extra income. But really, it's a labor of love and an endless and fascinating journey. I have never regretted making our move to Crete."
Derek agrees: "It's difficult starting a farm here—you have to show that you won't take no for an answer, because there's a lot of red tape here in Crete when you want to start a business. But on the other hand, if you're passionate about something, the Cretans will end up helping you. We are certainly glad we did persist because, despite all the hurdles we've had to jump through, we've loved every minute and we've never looked back."
Get Your Free Report on Europe Here:
Learn more about countries in Europe and other countries from around the world in our daily postcard e-letter.
Simply enter your email address below and we'll also send you a FREE report - All the Charm and Romance of Europe…at a Price You Can Afford.
Related Articles
Why You Should Visit Greece in the Winter
The Three Best Things About Living in Greece (and the Two Worst)
The Good Life in Greece for Less Than $1,000 a Month
Upcoming Conferences
The Only 2023 Fast Track Costa Rica Conference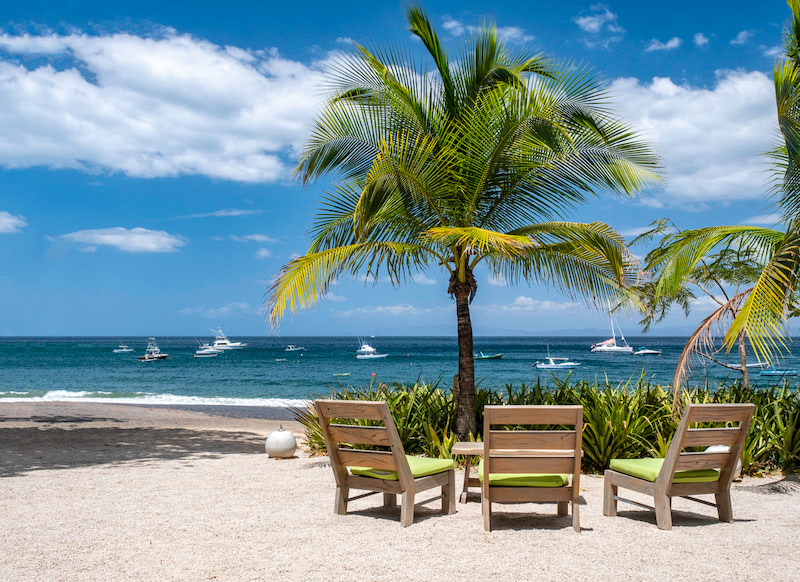 If your dream retirement involves stunning beaches… lush green mountains… a perfect year-round climate… first-rate healthcare… incredible value for money (a couple can live well on $2,109 a month—including rent!)...
Join our Costa Rica experts and expats in June and discover true Pura Vida.
REGISTER NOW, SEATS LIMITED: EARLY BIRD DISCOUNT HERE
---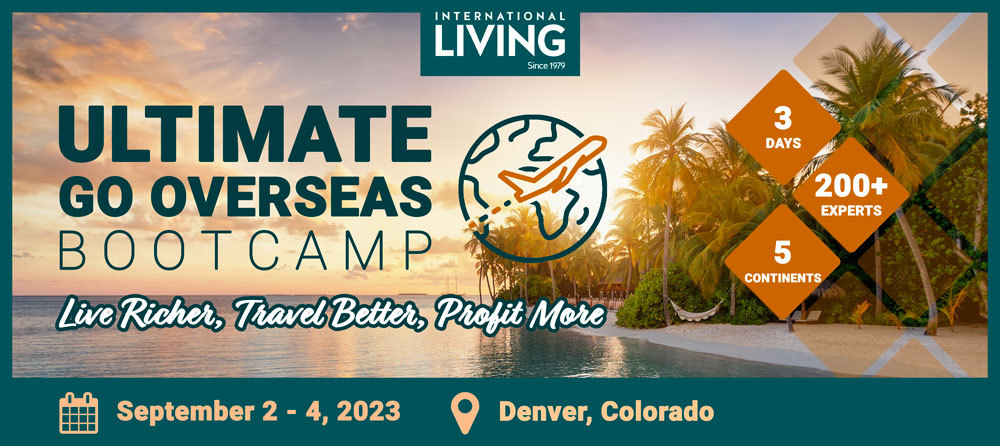 Most Popular Products