Nicole and Adrian Robitu are finishing up their lunch at an outdoor restaurant on the beach at Jávea, Spain. There's time for a glass of wine and that content relaxation which comes from fine food eaten in sunlight, and no pressing duties to attend to for the rest of the afternoon.
The scene is one to envy—their table is 10 feet away from the Mediterranean, with a beach of pure white cobbles that roll against each other with a satisfying clunk as small waves break onto the shore. Cloudless sky all the way to the horizon is just a couple of shades lighter than the deep blue of the sea, and landwards, the steep escarpment of the Montgó massif rises from the water in a hulking limestone promontory.
"Well, the internet connection is not too good where we live," Nicole says. I've asked her to tell me the downsides of living here. It can't, surely, be as perfect as it looks. "There's a fiber-optic connection here in Jávea town, but it hasn't been extended up to our place in the hills yet." Other than that, Nicole and Adrian can't really come up with any negatives.
It's true that they've locked down all the fundamentals for a happy expat life. And as with so many others who chose to leave a stressful life behind, the results are physical as well as psychological. Adrian, 51, struggled to manage his type 2 diabetes when they lived in Toronto. The demands of his job working as a solutions architect in the financial industry left him little time or energy to look after himself. Now, he's living a much more active life—he's joined the Costa Blanca Mountain Walkers hiking group, kayaks, plays padel (a popular cross between tennis and racquetball), and has achieved SCUBA certification since moving to Spain in 2017. "All the stuff I always wanted to do, but never had time."
Nicole, 50, also figures that fresher produce in Spain has gone a long way to making them both healthier. "The shelf life of food is much shorter here than in Canada. It's not been treated to make it last longer, and it's far better for you. And it's so much more affordable. Not just food and produce; you can get a really good bottle of wine for $10. In Canada, a similar bottle costs $45. Or, in more practical terms, Adrian's Metformin prescription cost $75 per month in Canada. Here, it's just $2.50."
It's easy to imagine that the Robitus just got lucky, but in fact, there was quite a bit of legwork involved in their move to Jávea. When their son moved to London to study, it prompted them to consider a move to Europe too, but it was France that first caught their attention.
"We tried the Languedoc region of France first and spent four months there. It was winter; we figured that it was important to see a place at its worst before making a decision," says Nicole. "Well… I tried to like it. I really did. But it just wasn't right for us. Then we took a trip to Barcelona and realized that Spain has a much lower cost of living. I had some friends from my work as finance manager with Coca-Cola in Canada. They'd been to Jávea on vacation and suggested we take a look here. We just loved it. We've been here ever since."
You can get a glass of wine right on the beach for $4.
It was a good time to move, too. The property market in Toronto was vigorous— they managed to sell their house there in just a week. In Spain, the opposite was true, and they were able to enjoy a lot of choice and a lot of bargaining power. They settled on a luxury four-bedroom house in the mountains above Jávea, just four miles from the beach, with its own extensive grounds and large swimming pool. "It's got just the right amount of privacy, without being isolated," says Adrian. The home cost them somewhere in the region of $600,000, but they're paying less than $1,300 a year in property tax. In Canada, they were paying closer to $5,500. And as for living expenses, they're saving every day.
"I've got really good private healthcare insurance here for $55 a month," says Nicole. The care is excellent, and you get instant results on your tests. Adrian has a pre-existing condition, so he can't easily get health insurance, but he's covered by the public system in Spain. And if he wants to pay out of pocket, it's only $15 for a visit to the doctor anyway. Our utilities here don't cost any more than they did in Canada, and there are all sorts of other ways we're saving. Spanish classes are provided by the local government; those are $25 a year. You can get a glass of wine right on the beach for $4, there are tons of free fiestas happening all year, and groceries cost much less than they did in Canada. I get severe sticker shock when I'm back there and see the prices."
Adrian nods in agreement as Nicole lists the advantages. His own take on things is simple: "There's no other place in the world I'd rather be right now," he says.
Get Your Free Spain Report Here:
Learn more about Spain and other countries in our free daily postcard e-letter. Simply enter your email address below and we'll also send you a FREE REPORT - Live the Good Life in Sunny, Affordable Spain.
This report covers real estate, retirement and more in Spain and is yours free when you sign up for our IL postcards below.
Related Articles
There Are Many Reasons for Moving to Spain
An Overview of Traditions and Culture in Spain
Enjoy Big-City Life With Laidback Charm in Málaga, Spain
Upcoming Conferences
The Only 2023 Fast Track Costa Rica Conference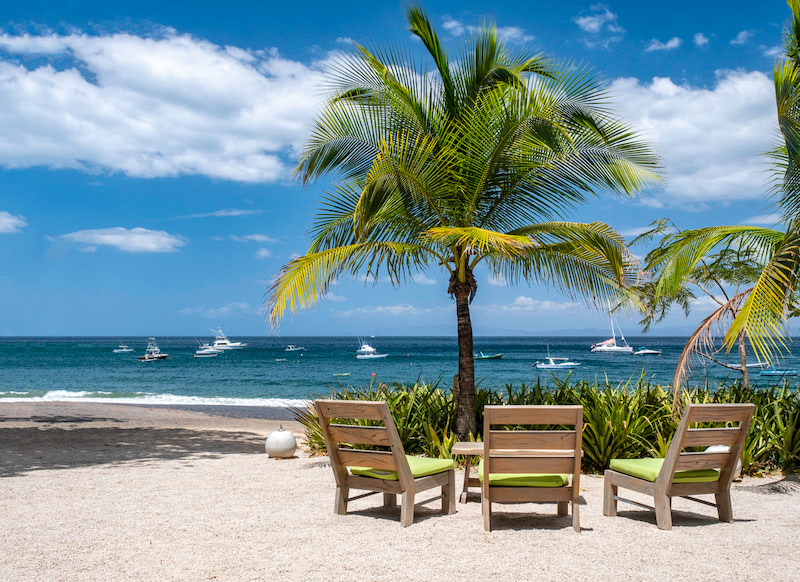 If your dream retirement involves stunning beaches… lush green mountains… a perfect year-round climate… first-rate healthcare… incredible value for money (a couple can live well on $2,109 a month—including rent!)...
Join our Costa Rica experts and expats in June and discover true Pura Vida.
REGISTER NOW, SEATS LIMITED: EARLY BIRD DISCOUNT HERE
---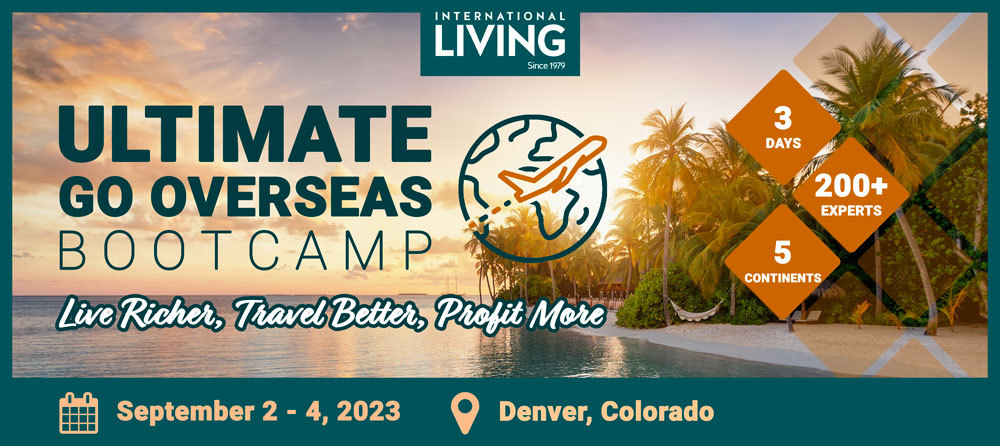 Most Popular Products