If I had to pick one place that sums up the appeal of Vietnam, that place would be Hoi An. Let's be honest: Vietnam has a lot going for it. Fresh, delicately flavored food is one thing. Cheap massages are another. Natural beauty, friendly locals, and rich history are all good reasons to choose this country. But Hoi An is something special.
Back in the 15th century, Hoi An was a bustling trading port that welcomed merchants from across the seas. Their barges entered through the mouth of the Thu Bon River. Chinese, Japanese, and other traders chose to settle in the ancient city, creating a fusion of architectural styles and cultures like nowhere else in Vietnam. When the river silted up, Hoi An quieted down. Its townscape went so many years without changing that UNESCO listed portions of it as a protected Heritage Site, and much of the atmosphere and charm of its trading roots still lingers today.
Because they're only a 30-minute drive from each other, people often mention Da Nang and Hoi An in the same breath—but the two couldn't be more different. Da Nang holds the only international airport in Central Vietnam, and the city has been quickly built up to be a model for modern Vietnam. Only 18 miles away, time in Hoi An moves at a much slower pace.
Wide, white, and often windy, An Bang Beach is home to seafood eateries, relaxing restaurants, and family-owned B&Bs.
Outside the Old Town, roads slice through waving rice paddies and snake alongside sleepy canals. Inside the Old Town, tourists stroll the pedestrian-only streets, bargaining for tailored clothes, and munching on banh mi (filled baguettes) At night, the shophouses in the Old Town are lit up with thousands of colorful lanterns, creating a romantic, storybook setting.
If all of this sounds a bit like a fairy-tale, that's because it is. Often expats who move here are amazed by their own luck and the scenes of beauty that become part of their daily routines. However, life in Vietnam is not without its practical concerns.
Chief among them is the weather. Hoi An's scenic river is notorious for flooding in the last months of the year. Although this only affects a few roads in town and is treated like a holiday period, Hoi An's wet and often chilly winter can be gloomy. Of course, you also have the opposite: Heat that shimmers and roasts everything in sight in the middle of the year. It's all part of life in Vietnam.
The good news is that you can enjoy a very high standard of life here for very little. If you have more to spare, say $2,000 a month, you can live like a king. I rent a two-bedroom, two-story home at the edge of the rice paddies for $420 a month, not including utilities ($50 to $80 a month). I could easily find a room for less, but this house, with its lush green views from every window, speaks volumes to me. Most expats here buy motorcycles. There are plenty of taxis for getting around, but motorcycles are most convenient. Bicycles are common too. Cars are an extravagance.
On a typical day I may ride my bicycle into town, pick up a banh mi ($1), sit in a sidewalk café writing and sipping Italian coffee ($2), swing by the market for a big bag of vegetables ($5), and take a yoga class ($5) before heading home. There are countless fantastic Vietnamese restaurants in Hoi An, where you can indulge in fish grilled in banana leaf ($5), stir-fried egg noodles ($2), and sautéed greens with garlic ($2). My favorites of these are Miss Ly, Hoa Hien, and Annen Vegetarian.
If you tire of Vietnamese, a growing line-up of Western restaurants will keep you happy. There's Mexican and International (Dingo Deli), Indian (Ganesh), and Greek (MIX). A meal in these places costs me about $10 on average, but I can also eat beautiful local lunch for just $2 when I choose to.
Of course, one of the real highlights of living in Hoi An is downtime. An Bang's Soul Kitchen is perfect for a lazy Sunday, or you can chill by the pool at Almanity or Victoria hotels. Come sundown, Mango Mango invites with cocktails and live music. And in between, you have Hoi An's smiling locals, captivating streets, and soothing scenery to keep you company.
Related Articles
Upcoming Conferences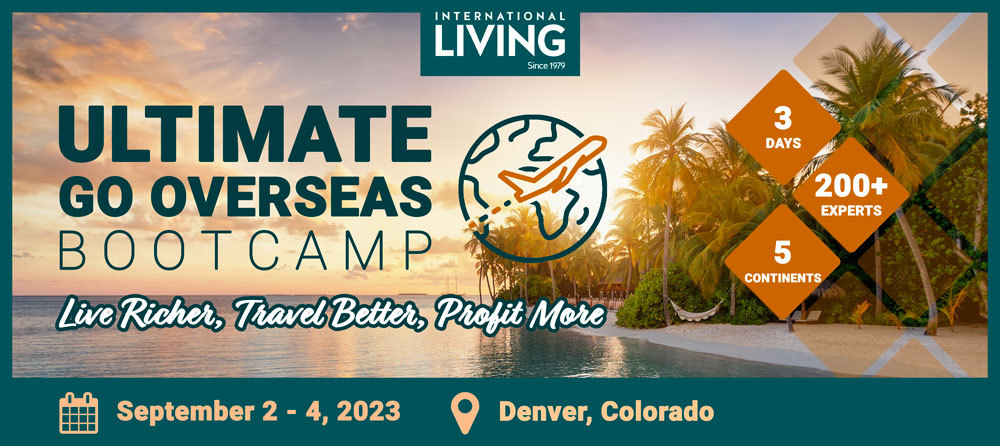 Most Popular Products