The island of Cyprus lies at the crossroads of Europe, Asia, Africa, and the Middle East. Although a member of the European Union, it is a mix of multiple cultures. Surrounded by the azure waters of the Mediterranean Sea, Cyprus has been on important trade routes since ancient times. Over the last 6,000, years nearly every major empire has occupied it at one time or another. Most have left something behind, underground graves, copper mines, building ruins, unique flora, feral cats, and more.
As the last empire to rule Cyprus was British, most of the locals speak English. The island of Cyprus is in effect two counties, the northern third is Turkish and the southern two-thirds, the Republic of Cyprus, is Greek. Crossing from one side to the other is simply presenting your passport. This article is mainly about the internationally recognized republic.
The clear seas, sunny beaches, culture, natural beauty, friendly locals, good food, low crime rate, and cost of living have been attracting tourists and expats for decades. The majority are British, around 60,000, but also includes large contingents from Russia, China, and Europe. There is a large and growing community from Canada and the US. As Cyprus is a member of the E.U., member citizens have few limits on staying in the country. Non-EU citizens, such as Americans, can stay for 90 days without a visa but after that, they have to apply for an annually renewed long stay permit.
15 Things Expats Love to Do in Cyprus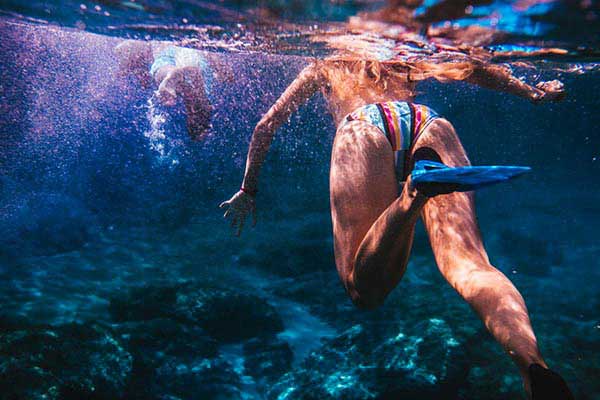 1. Enjoy the slower pace of life by taking a walk along the harbor front and enjoying a meal or drink watching the sun set into the Mediterranean Sea
2. Go to one of the many beaches and take a dip in the sea or enjoy a BBQ with friends around the pool.
3. Join one of the many social clubs to meet new friends and try out new and old activities. There are clubs for walking, sailing, card games, crafts, winemaking, dancing, touring and so many more
4. While away the afternoon with friends on the patio of a village taverna enjoying a Cypriot mese meal (a selection of small dishes served as appetizers) and local wine.
5. Walk or hike along the many backroads and trails through fields, forests, mountains, and villages. The views and wildflowers are wonderful.
6. Ride a bicycle. On-road and off-road cycling are very popular. One of the world's premier mountain bike races is held here every year.
7. Catch up on the gossip at the local coffee shop with friends and Cypriots. Cypriots may sound like they are arguing but they usually just talk loudly.
8. Enjoy a concert in a 2,000-year-old amphitheater in the shadow of ancient ruins.
9. Take a boat trip to a secluded cove to swim, snorkel, or scuba dive in crystal waters followed by roasted Cyprus lamb or pork.
10. Watch the baby turtles as they pop up from their nests and dash to the sea.
11. Check out the many festivals. Try everything from ballet to lace making, cherries to wine, opera to lavender. There are festivals and events for all tastes.
12. Discover some of the many archaeological sites. Visit an active church built inside the ruins of a Roman forum. Explore ancient tombs, castles, forts, and lighthouses. Be amazed by 2,000-year-old mosaics Wander around a reconstructed 4,000-year-old village.
13. Get lost exploring the picturesque villages. Stop at the local coffee shop. Check out the pretty alleys, old churches, and craft stores. Spend the night in a hundred-year-old mountain hotel once used by aristocrats to escape the summer heat.
14. Play a round of golf. Visitors and expats can choose from some great world-class golf courses.
15. On the rare rainy day, delight in finding beauty and treasure in one of the many art galleries and museums. Choose from art, crafts, old monasteries, classic cars, and antiquities.
Where do the Expats Live in Cyprus and Why?
1. Paphos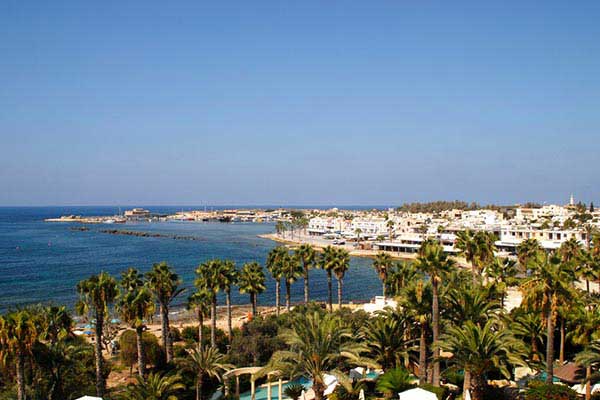 Over 50% of expats live in Paphos, Cyprus's fourth largest city. The villages in the district around Paphos are very popular for the expats that want to live outside a city.  Many of the villas and residences are 'summer' homes, used by the owners only for part of the year.
Here are some of the reasons why it's so popular for expats:
Easy access to beaches and the sea
Family-friendly
The very low crime rate
Laidback lifestyle
Reasonable real estate prices
Good health care with both public and private hospitals
Abundant good restaurants and tavernas
Many superb cultural events
So many archaeological sites.
2. Limassol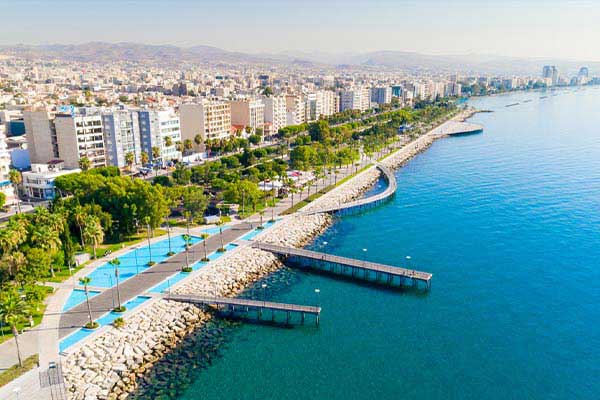 Limassol is Cyprus's second largest city. Expats looking for work or starting a business head here. It is the main seaport for the country and it's far more upbeat than Paphos. There is always something going on to keep the expats busy or entertained. The district also contains some of the best winemaking villages and extends up to the Troodos Mountains.
Some highlights:
Miles of promenade and beaches along the city waterfront
The beautifully restored old town
Busy nightlife
Festivals and events
Excellent healthcare and education
Relatively low cost of living
3. Larnaca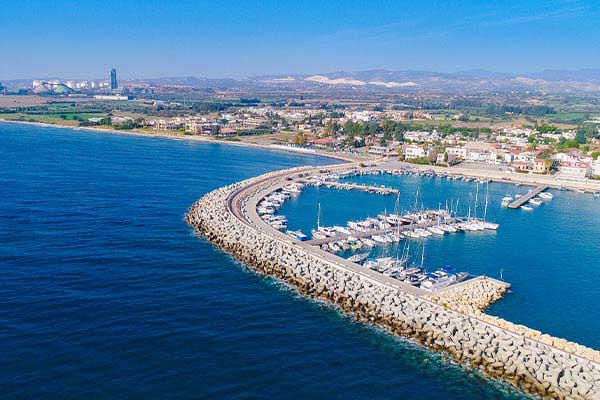 Larnaca is the place to go for the best Cypriot wine and great food. The third largest city is geared toward wealthy retiree expats. Tax benefits and healthcare appeal to non-EU citizens. Off the beaten tourist trail the city offers a slower lifestyle than Limassol or Nicosia.
Here the expats enjoy:
Slower pace of life
Good healthcare
Great food and wine
Lovely boardwalk and beach
Low crime rate
4. Nicosia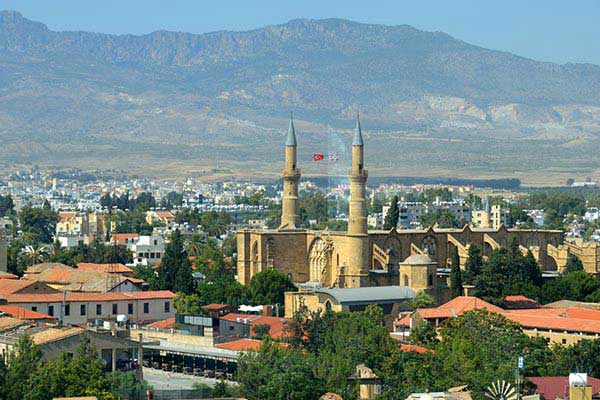 Nicosia is the capital and largest city in Cyprus. It is also the only divided capital with a UN peacekeeping team 'Green Line' keeping the Turks in the north and the Greeks in the south. Being inland, it has no beaches but does have an abundance of historical buildings and sites. This is the heart of the republic's government so there are many job opportunities. Not overcrowded with tourists, it is still very popular for shopping, restaurants, tavernas, and nightlife.
Some reasons why people move here:
Good healthcare and education
Job opportunities
Low crime rate
Reasonable cost of living
Lively
Centrally located
5. Famagusta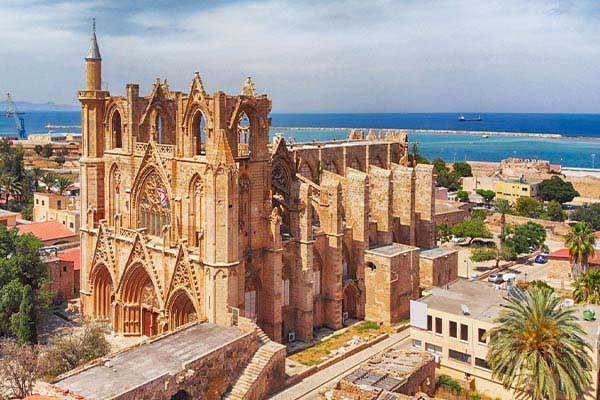 Famagusta is not particularly favored by expats for a few reasons. It is a port city with associated industry and business activity. It is popular with tourists as Ayia Napa and its beaches and nightlife are very close. The Eastern Mediterranean University also attracts many students and the best hospitals on the island are found here.
Reasons to live here:
Business opportunities
Great education facilities
Excellent health care
Close to beaches and nightlife
Many archaeological sites
These are some of the reasons thousands of people are making Cyprus their home. If this sounds interesting to you, come for a vacation and maybe stay for a lifetime.
Get Your Free Report on Europe Here:
Learn more about countries in Europe and other countries from around the world in our daily postcard e-letter.
Simply enter your email address below and we'll also send you a FREE report - All the Charm and Romance of Europe…at a Price You Can Afford.
Related Articles
Europe's Top 5 Affordable Retirement Havens
The Best Towns and Cities to Retire in Europe
11 Places in Europe Where You Can Retire on $35,000 a Year