Seven years ago, hating the cold and dreary winters in British Columbia, Canada and worrying about the cost of living there when we would soon be living on our pensions, my husband, Gary, and I began researching where our next home would be.We were determined that it would be warm and sunny, have a low cost of living, be safe, and have excellent and affordable healthcare.
After vacationing in Panama, we knew instantly that it was perfect for us. So began our preparations to close out our old life and begin the new. Due to family obligations and other considerations, we knew that, at least for the first few years, we would be snowbirds, returning to Canada each summer.
Idly surfing the internet on Panama, I saw a real estate ad that sounded terrific. The house, the yard, the area all sounded perfect and the price was within our budget. My husband agreed so I immediately contacted the listing agents.
Correspondence flew back and forth, and the house and property sounded better and better. The property is near Dolega, a tiny town between the Boquete and David in Chiriqui province. It pleased us that it is located in a small Panamanian neighborhood. We had agreed that if we were to relocate to a new country, we preferred mingling with the locals and absorbing their lifestyle.
We purchased the house, partially furnished, a 0.75-acre yard, and an included vehicle, for $90.000.
At that crucial time, both Gary and I, and the real estate agent, decided it was time to view the property before signing the final papers. After all, there is adventuresome and then there is foolhardy.
Thankfully, it was love at first sight. It's far from fancy but is a comfortable Panamanian home. It contains a huge kitchen and dining room, three bedrooms, two bathrooms, and a cozy living room. To our delight, it also includes a huge covered terrace along the back and this is where we spend most of our time.
Our yard is beautiful and lush, containing many fruit trees and vibrant flowering trees and bushes. The sound of our creek is soothing and peaceful. We sit for hours breathing in the fresh, bougainvillea-scented air and watching the stunning birds and butterflies. There are always iguanas casually waddling along, nibbling the grass as they go.
Our Panamanian neighbors are friendly, happy people who are always available to assist us (with a wide smile and twinkling eyes) as we struggle and stumble while attempting to learn their language.
We are easily accessible to both David and Boquete, where we do our shopping and enjoy the myriad of restaurants and entertainment. There is a beautiful beach resort about 30 minutes from us or we can choose to go up into the mountains if we feel the need for cooler climes. The highways are the best in Central America, we have reliable internet, and the infrastructure is constantly improving.
Fresh produce is plentiful and inexpensive, as are most other foods. Our cost of living allows us to have a much better quality of life here than in Canada.
Due to our present circumstances, we must continue to return to Canada for a few months each year for a while longer, so we're considering doing vacation rentals in order to keep our house occupied while we're not using it.
We adore our home, the area, our friends, and everything about Panama. Who could ask for more?
Get Your Free Panama Report Here:
Learn more about Panama and other countries in our daily postcard e-letter. Simply enter your email address below and we'll send you a FREE REPORT — Panama: Easy, First-World Living and the World's Best Retiree Program.
This special guide covers insider advice on real estate, retirement and more in Panama. It's yours free when you sign up for our IL postcards below.
Related Content
7 Tips for Living the Snowbird Life with Ease
Five Easy Places to Move Overseas
Part-Time Living as a Snowbird in Paradise
Upcoming Conferences
The Only 2023 Fast Track Costa Rica Conference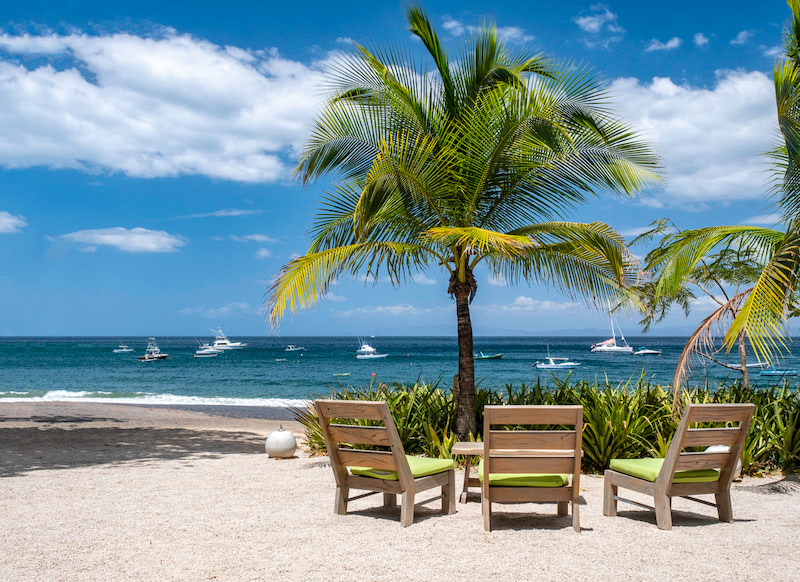 If your dream retirement involves stunning beaches… lush green mountains… a perfect year-round climate… first-rate healthcare… incredible value for money (a couple can live well on $2,109 a month—including rent!)...
Join our Costa Rica experts and expats in June and discover true Pura Vida.
REGISTER NOW, SEATS LIMITED: EARLY BIRD DISCOUNT HERE
---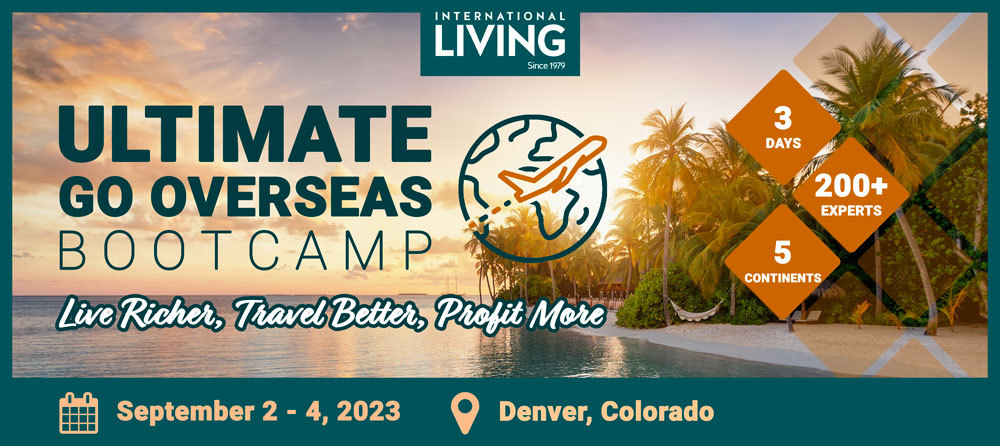 Most Popular Products