Many people toy with the idea of living in another country but think it's too expensive or just too complicated to figure out. Pick the right place, however, and moving overseas can be more affordable and easier than you probably imagine.
As happy expats prove: It really is possible to spend days relaxing beneath palm fronds on a Caribbean beach, enjoying farm-fresh produce in a mountain haven with year-round spring weather, or wandering the cobbled streets of a historic, art-filled colonial town…and a seven-figure savings account isn't necessary to do it.
To make a move painless, take this advice:
1. Start by choosing somewhere close to home, within a few hours of the States—that makes hopping back to visit with family and friends a cinch.
2. Chose a place where getting a long-term visa is simple and low-cost—it won't mean giving up your U.S. citizenship.
3. Seek out a community where an expat population already exists—that provides a pool of ready-made friends where language is no barrier to fun and fitting in.
4. Gravitate toward a locale where the daily costs of living are much lower than in the U.S. That can allow you to improve your quality of life and enjoy an adventure…often for less than it would cost to stay home.
Here are five countries that fit the bill…
Mexico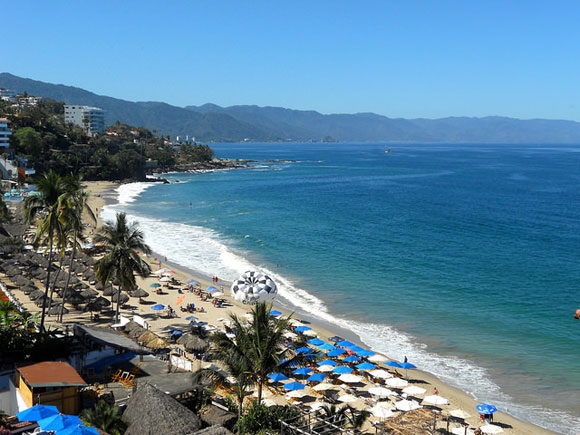 The benefits of moving to Mexico have never been more apparent. Today's Mexico is largely First-World. It's got high-speed telecommunications, first-run films (in English, with Spanish subtitles) and television shows. You'll find shopping malls and supermarkets, all carrying many familiar products from home. But you'll also enjoy a slower, more relaxed pace of life here, where children still play in the streets and neighbors know each other. In many ways, Mexico today is like the U.S. was 50 years ago…before big government, big business, and special interests whittled away the lifestyle our parents took for granted.
Proximity: So close to home you can drive there…Mexico's proximity is one of its major draws. With excellent highways, sleek airports, and dozens of direct flights daily.
Visas: To live in Mexico long-term you can apply immediately for a permanent resident visa. The permanent resident visa is open-ended—there is no expiration date. It also gives you the right to work. You can show a monthly net income or pension over the last six months of at least $1,826 or you need to show investments with an average monthly balance over 12 months of about $73,040. There are many types of temporary resident visa in Mexico, which you can hold for up to four years and the minimum monthly requirement is about $1,096 in net income for an individual.
Fitting in: One million Americans can't be wrong. That's how many are reported to live "South of the Border." While it's hard to verify that number, it's not hard to imagine that it's true. Some are working, some live in Mexico part-time…and many have moved there to enjoy their retirement years. So, you won't be stuck for friends from home.
Cost of Living: The current exchange rate between the U.S. dollar and the peso—right now it's roughly 20 pesos to the dollar—means Mexico is an even bigger bargain than it used to be. But Mexico has always been a place you can live the high life for a lot less. With a monthly budget of around $1,900, a couple can eat out regularly, rent a nice apartment, and have a maid swing by every week.
Panama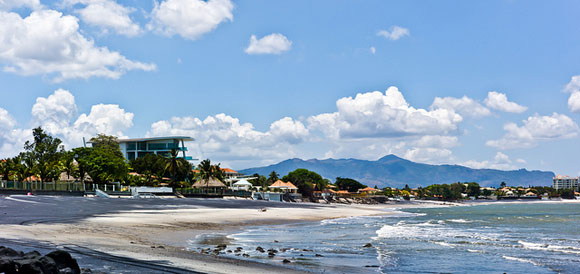 Panama uses the U.S. dollar, it has the most advanced and modern infrastructure in Central America, and its capital city is called the "Hub of the Americas" for a reason. Outside that glittering metropolis, you'll find beautiful beaches, rolling green tropical mountains, fertile farmland, lush rainforests, and small towns where foreign visitors are made to feel like family.
Proximity: Major airlines including United, Delta, American—and, of course, Panama's airline, Copa—offer direct flights that take as little as three hours from the U.S.
Visas: Panama sets the standard for flexible, friendly residence options. The Friendly Nations Visa opens the door for American professionals and entrepreneurs of any age. If you have a monthly pension of at least $1,000, you can apply for the Pensionado Visa, which gives you access to a host of discounts and benefits on everything from healthcare to dining out.
Fitting in: Thanks to the Panama Canal and close U.S. ties, Panama's international community has always been strong. With countless festivals and activities throughout the country, you'll have plenty of opportunities to socialize with other expats and locals. Panamanians are welcoming to newcomers and well-known for their interest in learning about new cultures and ways of life.
Cost of Living: While Panama is Central America's most highly developed country, it still offers incredible value. You can still take a taxi across town for less than $5, see a movie for $6, get a trim at the barbershop for $4…or have dinner for two at a world-class restaurant for just $40. Living here, you can expect to spend anywhere between $1,600 and $2,900 a month, depending on the type of lifestyle you have, and where you have it.
Costa Rica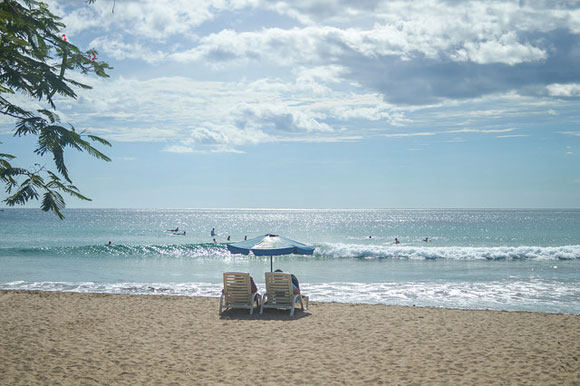 Costa Rica has been pulling in American expats for more than 30 years. Its affordable and world-class healthcare is a big plus, but it's the country's famed "pura vida" lifestyle that really draws folks. This is a way of life in Costa Rica…an ethos focused on calm, easy-going living. No wonder the Costa Ricans don't have an army.
Proximity: The capital San José is just a two-and-a-half hour flight from Miami, and five hours from New York.
Visas: As in Panama, Costa Rica offers a retirement visa program, also known as the Pensionado. It covers your spouse as a dependent, and you can qualify if your monthly income is at least $1,000.
Fitting in: Costa Ricans, known as "ticos," are some of the friendliest people on the planet.
Cost of Living: The minimum needed for a decent standard of living for a single person in Costa Rica ranges from $1,500 to $2,000 a month. Many retired couples do well on $2,000 to $3,000 a month. That is for all costs, including housing, transportation, medical care, utilities, food, and entertainment. Real estate, whether you rent or buy, is affordable in Costa Rica too, with North American-style homes in great locations reasonably priced.
Belize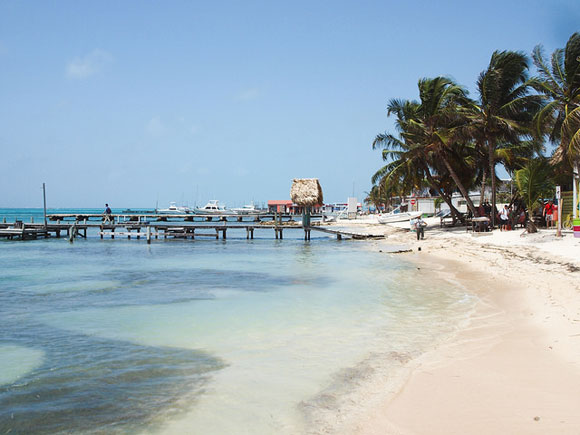 Belize is the sort of place you can be Jacques Cousteau in the morning—diving on the Meso-American Reef—and Indiana Jones in the afternoon—exploring a Maya cave in the jungles.
But for many expats, the best thing about this small Caribbean country of less than 375,000 people is relaxing in a hammock under a coconut palm with a frosty beer. Worries are few. Taxes are low. And it's very easy to get residence…
Proximity: As little as two hours' flight time depending on where in the States you leave from. You'll find direct flights from Miami, Houston, Dallas, Newark, Charlotte, Atlanta, Chicago, and LA.
Visas: You must live in Belize for one year before applying for permanent residence. To do this, enter the country on a tourist visa and renew it every 30 days. After spending 50 consecutive weeks in Belize you can apply for residence. Just continue to renew your tourist visa every 30 days until residence is granted. To become a permanent resident, Americans pay a non-refundable fee of $1,000 when submitting their application. Many expats in Belize opt for the faster and easier Qualified Retired Persons (QRP) program in order to gain residence in Belize. To take advantage of this visa, you have to be no younger than 45 years old and have a monthly income of at least $2,000 from a pension or annuity (including Social Security) generated outside of Belize. QRPs are not allowed to work for a Belizean company. But they can work on line for an offshore business.
Fitting in: English is the official language of Belize. After all, this is a British Commonwealth country.
Cost of Living: Expats live comfortably on $1,400 to $2,000 per month in Corozal, San Ignacio, and Caye Caulker. In the higher cost areas of Ambergris Caye and Placencia, most expats spend between $1,800 to $3,000 per month, dependent on their lifestyle and whether they own a home.
Roatán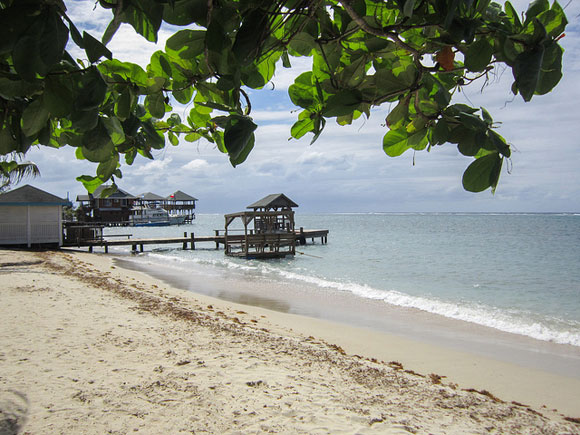 Okay, so Roatán isn't a country, but this island 35 miles off the coast of Honduras is a contender for the best Caribbean island to escape the U.S. Think sugar-sand beaches, inviting bays, and a lush mountainous interior. The island's infrastructure is great, you'll find plenty of home comforts, an international dining scene, and a large expat community.
Proximity: Honduras is only two hours from the United States by air, and the country's four international airports make it easy to schedule travel. Roatán has its own international airport, with direct flights coming from Houston, Dallas, Atlanta, Miami, and Toronto throughout the year.
Visas: Getting residence is easy. You can get a retirement visa, for example, by showing an income of $1,500 per month, and that allows you a one-time chance to import household goods duty free. And you can bring in a car, duty free, every five years.
Fitting in: It's hard to put an exact figure on the number of expats, as many folks are part-time snowbirds escaping the winter back in the States. Suffice to say making friends is easy, and English is widely spoken.
Cost of Living: It's possible to live on Roatán on a budget of under $2,000 a month, especially if you own your home. Spend $3,000 a month per couple and you'll live very well. Prefer to rent? There are homes with glorious views renting for $1,200 a month. But you'll find other rentals for $600 close to the water too.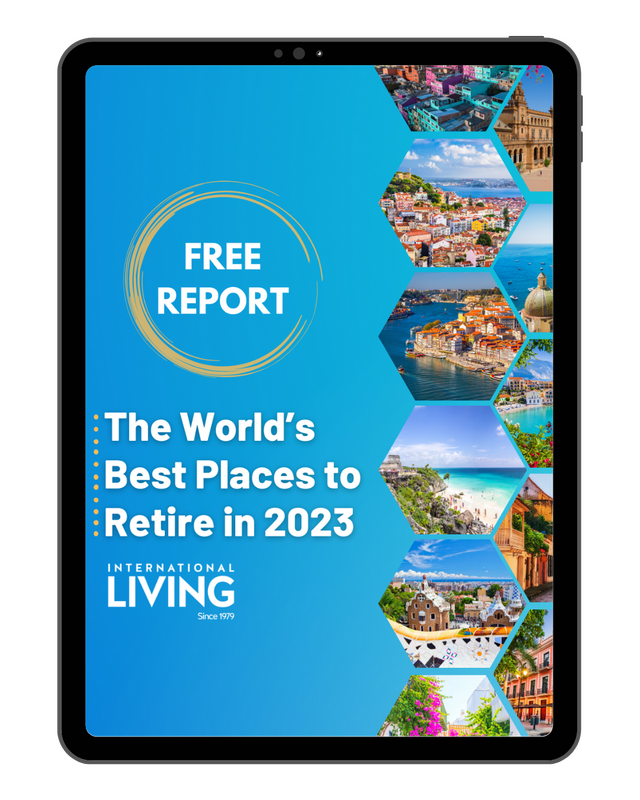 Get Your Free Report on the World's Best Places to Retire:
Learn more about the best places in the world to retire in our daily postcard e-letter.
Simply enter your email address below to sign up for our free daily postcards and we'll also send you a FREE report on The World's Top 10 Retirement Havens, plus access to over 10 more free reports. Our gift to you, on our favorite destinations.
Related Articles
The World's Best Places to Retire
5 Countries with the Best Healthcare in the World