Over the last 21+ years, I've attended…conservatively…close to 100 International Living events…both as an organizer and presenter.
But more than that, I think of myself as a regular attendee. Because although I've heard some version of some topics more than once, I always learn something new. And I am never bored.
I always come away with some new nugget of information that either saves me time and/or saves me and makes me money.
Are you interested in retiring abroad? Yes | Not Sure Yet
And I'll say it again: I am never bored.
There are always new topics and new presenters. New exhibitors to visit with. New places to put on my "must check out" list. And so many new ideas to absorb.
After more than two decades of these kinds of experiences, I've come up with a few personal techniques to ensure I get the most from each conference I attend.
Here are my best tips:
Review all the details of the event you get in your registration packet. Highlight the sessions you don't want to miss. Read through the speaker and exhibitor bios and make note of those you want to visit with one-on-one.
Make a list of all the questions you want to get answers to at the conference. Jot down the name of the speaker(s) or exhibitor(s) you think can best answer those questions. There may be more than one and that's okay. Asking the same question of multiple experts is smart.
For instance, maybe you want to know about private-insurance age limits in various countries…how retiree visas compare in Portugal and Spain…what the best beach town in Mexico is if you love high-brow cultural activities…if there are vegan restaurants in Thailand or if you can buy fine French lingerie in Ecuador. Seriously, that last question was one woman's #1 concern. No question is too trivial to ask.
As soon as the Exhibit Hall opens the first day, start making your rounds. Introduce yourself and schedule that one-on-one time. Don't be shy. Don't wait until the last day. Take it from me, toward the end of the conference you'll have even more, better questions and you'll want to go back for round two.
Personally, this year I'll be making an appointment to speak with the Medicare expert to get his advice about which Advantage or supplemental options will work best for my personal overseas travel and lifestyle plans.
Register for the giveaways. Lots of exhibitors will be giving away cool stuff big and small…some of it of considerable value, like tour packages, travel accommodations, and so on.
Don't worry about taking copious notes. Every session and workshop will be recorded, and you'll get access to those recordings after the event. But I would suggest you spend some time each evening, thinking back over what you've learned that day. The next day, follow up on any additional questions you have. These events are not "we talk/you listen"—they're designed to be interactive and to give you the networking opportunities you need to get the personal advice and input you need, directly from the experts.
Network with fellow attendees, too. Many of them have traveled or lived to the destinations you may be considering. Often, they, too, have valuable experience to share… or they're planning a trip or they have the same questions you have. This is a valuable unadvertised special bonus of these events.
Stay engaged once the conference ends. Maintain communications with the new friends you meet there. Use the event as a springboard to shape the goals you have for your future. I am certain that whatever plans you walk into the event with will be altered by the time you leave. Ideas will spark. You will have a refreshed outlook and an improved path, and importantly, you will have new likeminded friends and contacts to help you along the way.
Editor's Note: Following Suzan's advice will mean you get the absolute most out of our upcoming Retire Overseas Bootcamp taking place in Atlanta, GA this October. With over 50 live-overseas experts—including Suzan—on hand to answer all your questions, I fully expect this to be a packed event. But—as of sending this message—there are still seats available. I can't be certain how long that'll be the case—we do expect a sell-out crowd.
So if you want to supercharge your plans to find a better life for less overseas, I recommend you guarantee your spot here today so that you're not disappointed.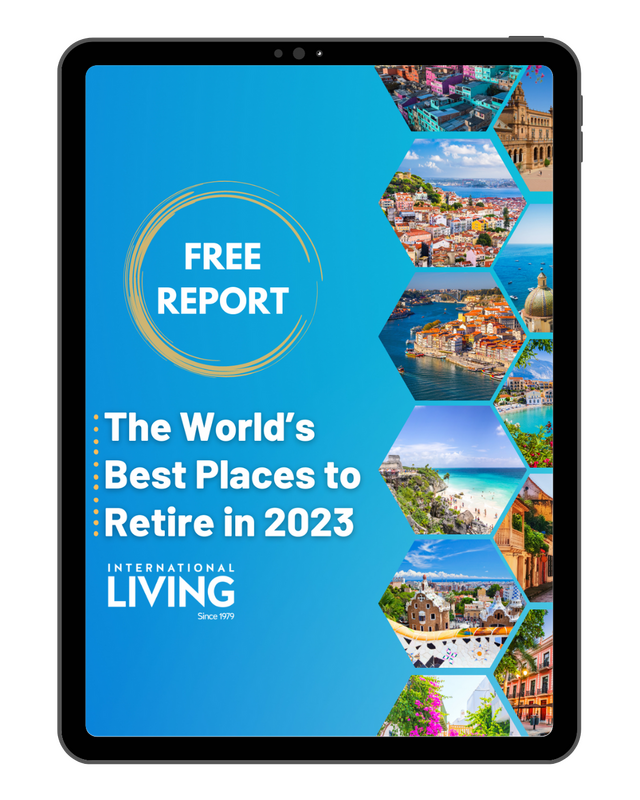 Get Your Free Report on the World's Best Places to Retire:
Learn more about the best places in the world to retire in our daily postcard e-letter.
Simply enter your email address below to sign up for our free daily postcards and we'll also send you a FREE report on The World's Top 10 Retirement Havens, plus access to over 10 more free reports. Our gift to you, on our favorite destinations.
Related Articles
The World's Best Places to Retire
5 Great Places to Retire Where it's Easy to Fit In
The Cheapest Places in the World to Live
Popular Articles You May Also Like