Generating rental income is also a key profit angle in many of the recommendations I make to Real Estate Trend Alert.
We profit by buying in the right place at the right price, locking in phenomenal yields.
It's a play that can ensure you always have income flow and peace of mind, no matter what…
And there are all sorts of ways you can drive your rental income even higher with simple and straightforward strategies.
As counter-intuitive as it sounds during a pandemic, I believe short-term rentals are about to enter into their golden age.
For years, Airbnb has been taking market share from hotels.
In the three years from 2016 to 2019, vacation rentals grew 105% in the U.S. according to analytic service AirDNA.
Across the world the phenomenal growth of Airbnb, HomeAway, and VRBO has been fueled by demand. People want what they view as more authentic "live like a local" experiences. They want a place they can rent with friends, a place they can work from…
When COVID-19 struck, it was the perfect storm for the hospitality industry. Limited travel. Limited contact. Social distancing. Yet, short-term rentals have bounced back much faster than hotels.
According a study by AirDNA in 15 urban markets and 12 regional destinations around the world, the hotel industry's revenue per available room was down nearly 65% at the end of June, while short-term rentals were only down by 5%. That's a massive 60% difference.
The thing is, hotels aren't nimble enough to make their business models work in a post-pandemic age where social distancing and limits on guests are required. There's less group travel and nowhere near as many business travelers either, both important markets for hotels.
Vacation rentals are in a much better position to adapt to the world that emerges from the COVID era. I stay almost exclusively in Airbnbs and will continue to do so. With a rental, you control your own space. You can avoid restaurants and bars and hotel lobbies. And Airbnb has brought in deep-clean protocols for hosts.
Most importantly, vacation rentals are the accommodation of choice for the new legion of "work from anywhere" folks.
Because of the COVID-19 crisis millions more people are beginning to work from anywhere, and they're already turning up in numbers to some of the world's most inherently desirable destinations.
One of the most telling statistics that has emerged from the last few months is that the average length of a guest stay in short-term rentals has ticked up 58% during the pandemic.
Remote working removes the limitations previously placed on renters. They can now stay in places with perfect weather, world-class beaches, and a low cost of living for as long as they want.
In a vacation rental, they have space to work during the day and chill out in the evening. They can prepare their own food, take a pet, or travel with the family.
This plays into our hands if we buy the right real estate in the right places.
For instance, the hottest market for "work from anywhere" vacations rentals right now is Tulum, on Mexico's Riviera Maya.
Since the pandemic began, Wired reported hordes of remote workers flocking to Tulum "seeking Insta-perfect beaches and speedy WiFi."
Lonely Planet pronounced Tulum as this year's digital nomad hotspot.
And most recently, a New York Times reporter wrote about uprooting from the Big Apple to work remotely from the stunning Caribbean beach town.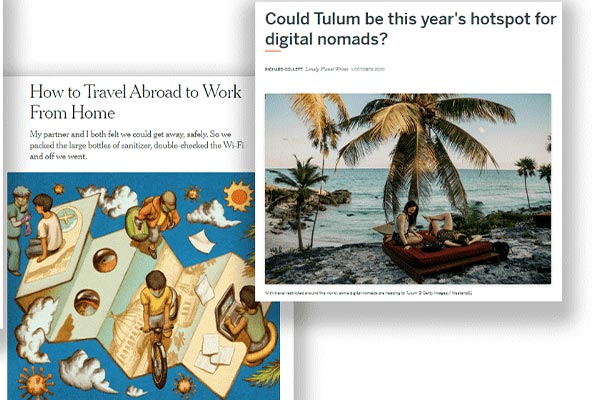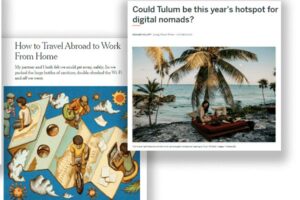 In Tulum, Real Estate Trend Alert members have been ahead of the curve.
Thanks to our awesome RETA group buying power, my contacts, and years of boots on the ground scouting, we can own the best real estate at insane RETA-only prices and lock in enormous income potential.
In February I brought RETA members the opportunity to buy two-bed homes in Edena, Tulum for just $149,000.
Today, the asking price for two-bed homes in Edena is $189,000. In fact, I've seen one broker advertising them for $199,000.
And our latest Tulum deal is shaping up to be just as impressive…
At Natal, our screaming-low RETA-only price is from $153,000. That's insane. That's $153,000 for a luxury two-bed, two-bath condo in Tulum's newly emerging "Golden Mile."
The condos are slated for delivery in mid-2023. By then I expect we'll be back traveling and millions of folks will be enjoying newfound location flexibility, taking short- and long-term breaks to destination like Tulum and renting the condos we own.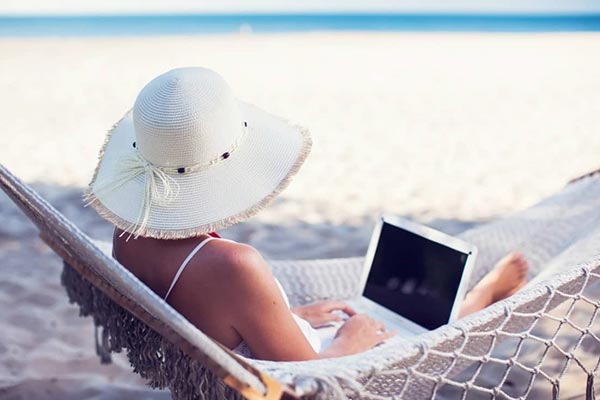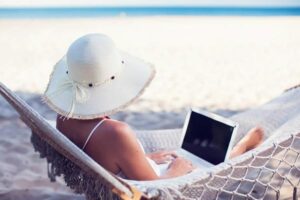 I like the play of renting six months of the year at a rate of $60 per night but with a minimum stay of a month.
So, $1,800 per month. Then in January and February I'd rent by the night at an average of $150 per night.
That's 50 nights for a total of $7,500 plus our $1,800 a month multiplied by six…annual total income $18,300.
The Work From Home trend will be a big market driver in Tulum and in destinations across my beat, long after the pandemic passes. It's been gaining momentum for decades, and now the pandemic has taken it mainstream.
Work From Home has been trialed, tested, and proven, and most employees will now expect it on either a full- or part-time basis.
In fact, in a survey, one-third said they would quit their job if working from home isn't supported after the pandemic. In Germany, they've just drafted a law that will make working from home a legal right. And some of the world's biggest companies have made commitments to permanent remote working plans for employees—including Facebook, Twitter, Google, Fujitsu, Microsoft, Netflix, and Siemens.
No longer bound to single location, we'll see millions of people dipping their toes into slow travel, staying in rentals around the world for weeks, even months at a time.
Like I say, we're entering a golden age for vacation rentals. And we're already positioned to profit.
Read my full report on maximizing your rental yield here, right now.
I first shared this report with RETA members back in April as part of an amazing live event called Project Prosper. It was just one small component of the overall project, which delivered four days of live sessions with my inner-circle of contacts around the globe.
If you're a RETA member, you can watch the video recording right here.
Get Your Free Real Estate Report Now
Sign up for our free daily Postcard e-letter and get a valuable free report on the The 5 Best Places to Buy Real Estate In 2023.
Related Articles
The 10 Best Places to Invest in Real Estate