When they first met, the one thing Linda and Dave McQueeney had in common was a love of travel, and the desire to live abroad when they retired. Linda was thinking of Costa Rica, for the warm climate and ocean views, while Dave had thoughts of Europe to serve as a home base for exploring the continent leisurely each month.
After marrying in 2011, the Atlanta couple subscribed to International Living magazine and zealously poured over the advice and articles found in each monthly issue. Because of its food, wine, and history, Italy was high on their list. Seven years later, after selling all their possessions, the couple were ready for expat life.
Arriving in Pescara, in the Abruzzo region of Italy, their expat life got off to a rocky start.
"Our original plan was to live in Italy but we couldn't make the visa requirements work for us," says Linda, 67. They spent a month in Pescara, absorbing the culture and finding their feet before deciding to put their Plan B—Split, Croatia—into action.
Two days after arriving in Split, they found a three-bedroom, one-and-a-half bath, furnished apartment. It had three patios, all overlooking the Adriatic Sea, and was only three blocks from the beach. Their rent was $700 per month, plus about $100 for utilities. Only a mile from the Old Town and with public transportation close by, it was a find. Linda says, "The sea there is a beautiful light blue color, it's absolutely magical."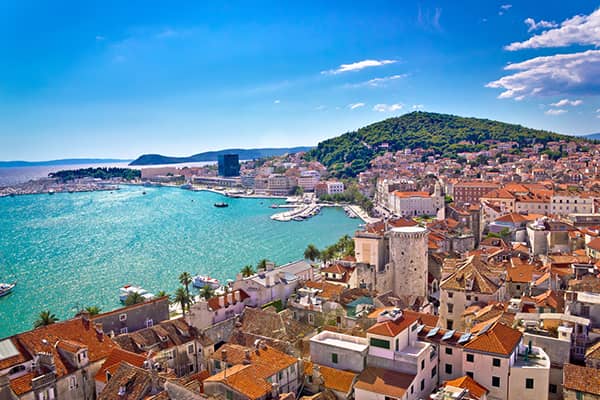 They did their weekly shop at the Wednesday morning market, just like the locals. The abundance of meats, cheese, produce, and flowers were 50% cheaper than the local grocery store. Wine enthusiasts, they found a local red for $3 per bottle.
Most of the locals spoke some English and the cost of living was about 30% less than the U.S. The downside was that they were only allowed a one-year residency, and wanted to stay overseas for at least a couple years. And so, it was on to Plan C…
From conversations with people they met, Portugal always seemed to be high on the list of popular places for expats. Linda and Dave, 78, also discovered it is one of the easiest countries in Europe to obtain residency and offered a year-round moderate climate and 300+ days of sunshine.
As their one-year residency limit in Croatia was nearing, Linda and Dave made plans to move to Portugal's Algarve region.
Now settled in Lagos, they have a home base that includes sun, sea, and culture rolled into one. Portugal allows them two-year visa renewals that lead to a Portuguese Passport after five years' residency in the country.
Comparing Portugal and Croatia, Linda shares that the costs are similar and extremely reasonable. Rent is more expensive than Croatia, but other living expenses are about half the price of the U.S. They rent a two-bedroom, two-bath, apartment with plenty of space (1,300 square feet) for $825 a month. Utilities cost about $150 per month.
According to Linda, "The temperature is perfect, the beaches are stunning with fine silky sand and lots of restaurants to pick up your favorite beer or drink. The people are the friendliest that we have met anywhere."
Linda has discovered the local red wine. "It's cheaper to order wine by the pitcher than the glass; a liter of the house wine in a Lagos restaurant can cost as little as $4.50."
Have their overseas adventures been smooth sailing? Not always. Linda had a burst appendix in Croatia, which required emergency surgery—but with the Croatian insurance policy they had purchased, the bill for the operation and hospital stay was less than $1,000—substantially less than it would have been in the U.S.
Some of the challenges have been the little things, such as finding the right carrier for their cell phone needs and finding English speaking choices on the television.
Some of the benefits? The ease of traveling within Europe, the friends they met through active expat groups, a lower cost of living, and a stress-free life.
Less than two years after taking the plunge, they have found paradise in Portugal. Both Dave and Linda got what they were looking for, a warm climate with lots of sunshine, and a leisurely lifestyle.
Linda and Dave's expat journey has a happy ending. Although Italy did not work out, and Croatia had some limitations, Portugal was just right. For them, the third time was the charm.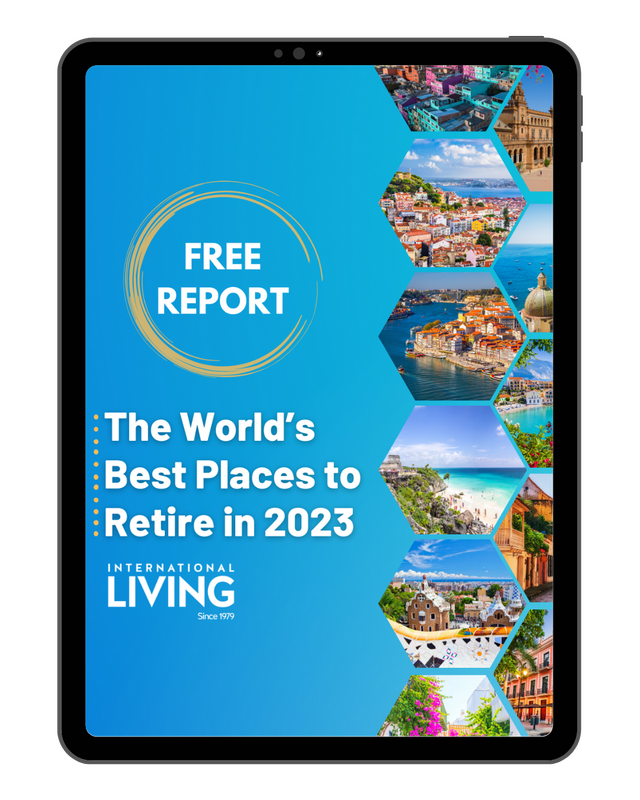 Get Your Free Report on the World's Best Places to Retire:
Learn more about the best places in the world to retire in our daily postcard e-letter.
Simply enter your email address below to sign up for our free daily postcards and we'll also send you a FREE report on The World's Top 10 Retirement Havens, plus access to over 10 more free reports. Our gift to you, on our favorite destinations.
Related Articles
Europe's Top 5 Affordable Retirement Havens
The Best Towns and Cities to Retire in Europe
Planning Your Roving European Retirement
Popular Articles You May Also Like