Spectacular mountains, a towering volcano, azure waters, and verdant rain forests with a wealth of wildlife: Chiriquí province is Panama's natural treasure trove. It's also the place I—and about 20,000 other expats—call home, and it's Panama's most popular tourist destination.
Whether you live in Chiriquí, plan to retire here, or just come on vacation, here are four of my favorite daytrips.
1. Mysteries of Panama's Distant Past
One of Panama's most intact archaeological sites, Sitio Barriles, was a center of the native Barriles culture, which thrived in the area until around 800 AD. The Barriles people left behind them ornate stone statues (14 in total) and monuments, some of which still defy explanation. Sitio Barriles lies outside the highland town of Volcan and has been owned and maintained by the same family for decades. Hostess Edna Landau, who lives with her family on the property, will explain all about the site and the people who once lived here.
2. The World's Best Coffee
Some of the world's best coffee is grown in the highlands of Panama, including the ultra-expensive Geisha variety. Low coffee bushes with shiny, dark-green leaves dot the hillsides of the volcano on numerous coffee plantations. Both large-scale producers and small boutique operations offer tours and demonstrate the production process, from planting to brewing the perfect cup.
Janson Coffee Farm is one of these fincas, located not far from Sitio Barriles on the outskirts of Volcan. The scenic drive to the processing plant takes you past pastures of horses and cattle and a small private airstrip. In front of the long, low buildings, coffee beans are spread out on the concrete to dry in the sun. After your coffee tour, you can climb the stairs under a bower of evergreens to a cafe and gift shop, and at the top you're rewarded with splendid views of the countryside.
3. Climb a Volcano
No trip to Chiriquí would be complete without climbing the dormant Baru Volcano, Panama's highest peak (11,400 feet). On a clear day you can see both the Atlantic and Pacific Oceans from the summit—one of only two places in the world you can do this. The main trail runs between the towns of Boquete and Volcan, so you can start at either end. Go with a guide who knows the trail and, if possible, camp overnight, as the hike is long and climbing down after dark is dangerous. Some hikers opt for a shorter, easier hike along one of the many trails that wind through the rainforest. For birders, especially, this is a must-do: The forest is home to over 250 species, including the magnificent resplendent quetzal. Local tour operators offer a variety of hiking options.
4. Snorkel with Sea Turtles
The Gulf of Chiriquí, which flows into the Pacific, is the southern border of Chiriquí province. Much of the offshore water is part of the Gulf of Chiriquí National Marine Park, which encompasses 25 islands and 19 coral reefs. Abundant marine life inhabits the area, including sea turtles, whales, dolphins, and dozens of species of game and reef fish. Access this water-lover's paradise in the small town of Boca Chica, east of David off the Pan-American Highway. Snorkel and scuba dive, go deep-sea fishing, laze on the beach, go kayaking, or enjoy a slow boat tour. Seagullcove Lodge is a boutique hotel perched on the hillside overlooking the anchorage and nearby islands. It offers a full range of marine activities.
Get Your Free Panama Report Here:
Learn more about Panama and other countries in our daily postcard e-letter. Simply enter your email address below and we'll send you a FREE REPORT — Panama: Easy, First-World Living and the World's Best Retiree Program.
This special guide covers insider advice on real estate, retirement and more in Panama. It's yours free when you sign up for our IL postcards below.
Related Content
The Best Places to Vacation in Panama
By Moving to Panama You Can Move to Paradise
Travel to Panama and Have the Time of Your Life
Upcoming Conferences
The Only 2023 Fast Track Costa Rica Conference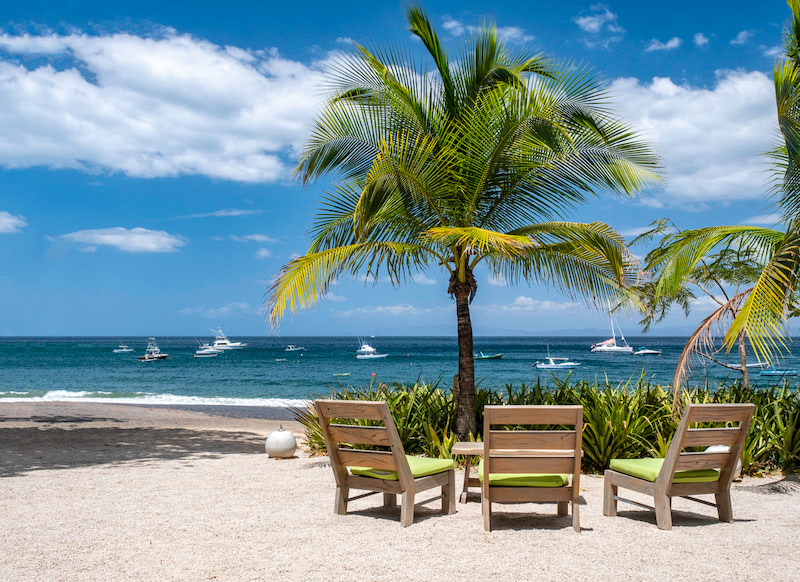 If your dream retirement involves stunning beaches… lush green mountains… a perfect year-round climate… first-rate healthcare… incredible value for money (a couple can live well on $2,109 a month—including rent!)...
Join our Costa Rica experts and expats in June and discover true Pura Vida.
REGISTER NOW, SEATS LIMITED: EARLY BIRD DISCOUNT HERE
---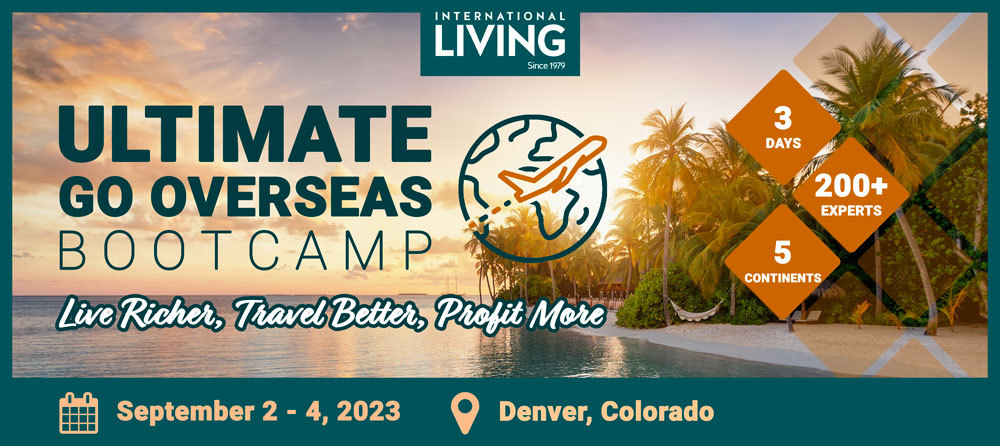 Most Popular Products