The 75-foot catamaran Picante cuts through Zihuatanejo Bay toward the open ocean on one of its sunset cruises. In this COVID-19 era the boat, which normally carries up to 80 passengers, is carrying only 21. Most of us are lounging on the forward trampoline that covers the space between the catamaran's pontoons. A group of five guys from Indiana are sitting in the shade near the bar. On this 75-foot boat there is plenty of room for everyone to observe the rules instituted during the pandemic. Its owner, Tony Piazza, is rightfully proud of the business he has built over the last 25 years in Zihuatanejo.
Antonio (Tony) Giuseppe Piazza was born and raised in Troy, New York. Like many young men, after college, he took off to see the world. Tony's travels took him to the Middle East, Africa, the Caribbean, and Central America. After three years of this life, he was ready for something new. "I felt I needed a more settled life, something deeper, with more purpose," he says.
A more settled life; deeper, with more purpose.
On his visits to the tropics, Tony developed a love of sailing and sailboats. Returning to the United States, he began an apprenticeship in boat building in the St. Petersburg, Florida area.
As we exit the bay into the Pacific the vessel turns to starboard and heads toward Ixtapa, passing by several luxurious homes atop the cliffs. Nearer to Ixtapa the sea is dotted with several large rock formations jutting out of the ocean. These craggy giants are home to thousands of frigate birds and pelicans. Over the centuries their droppings have turned the rocks white. One of the crew tells us that when the Aztecs first came to this area, they saw these white rocks and exclaimed "ixtapa," which in their language means "white place."
By the time we've cleared the rock formations and cruised a little, the sky is turning the mix of pink, orange, and red that characterizes sunsets at this latitude. A quiet calm settles as the Picante begins its turn, first into the sunset, and later back to Zihuatanejo.
Tony met his wife, Claire, in Mexico in 1982. Together they built their first two catamarans, christened Jazz and Salsa, and began a day cruise charter business in Cancún, Mexico. Cancún proved to be extremely competitive in the charter business, though, and didn't really offer the laidback lifestyle Claire and Tony were looking for. "It just wasn't the right place for us," Tony says.
A contact suggested they might try Zihuatanejo, on the Pacific coast. There, they found the government authorities were easier to deal with, there was less competition, and the market was more upscale for charter sailing. In short, Zihua was the perfect place for their business.
In 2005, they acquired the catamaran Picante—a Tahiti 75, built in France in 1998. Tony sailed the Picante from St.Martin, Guadaloupe, through the Panama Canal to Zihuatanejo.
Sailing on the Picante is not a "booze cruise" around the bay. Tony offers four different types of cruises, incorporating snorkeling at a nearby reef, spinnaker flying, and whale watching. The boat's sonar picks up whale songs from miles away. Passengers can listen over the sound system as these behemoths sing. Spinnaker flying, in case you don't know, is a real adrenaline rush. You sit in a harness attached to the spinnaker sail. The wind fills the sail and carries you up over the bay. The adventurous can fly as high as 50 feet over the sea.
Cruises vary in price, with the most expensive (aside from private charters) being the Day cruise at $85 per person. In a normal season (not during COVID-19), the Picante can count on some 2,000 passengers per month, from which Tony and Claire must pay their crew, maintenance, and related fuel and berthing fees.
The boat's captain and crew of four have all been trained in the history of the region. Besides sailing the catamaran on each cruise, they are also responsible for the vessel's upkeep and operation. All are experienced sailors, as well as knowledgeable guides, and they work hard to make sure there's a relaxed, but safe atmosphere on each trip. These days, masks, hand sanitizing, temperature checks, and social distancing ensure a safer trip for all.
Tony and Claire feel that doing business in Mexico has been a definite advantage for them. In addition to Social Security benefits accrued from their time working in the U.S., they can also collect social security benefits from working in Mexico. This will certainly help in their impending retirement—Tony is now in his 70s.
That leads the conversation on to future plans. "We are both getting older, maybe it is time to hang it up, hard as that is for me," he admits, with a little smile.
The charter business with the Picante has been good to Tony and Claire. The income it generated allowed them to build a beautiful home in the hills surrounding Zihuatanejo Bay, where they raised their two daughters and realized the dream they had in 1982 to live a slower-paced, more rewarding life. It may soon be time that they stay on shore for good…but not just yet.
Get Your Free Mexico Report Here:
Learn more about Mexico and other countries in our daily postcard e-letter. Simply enter your email address below and we'll send you a free special report - Why Millions of Americans Are Moving to Mexico.
This special guide covers real estate, retirement and more in Mexico and is yours free when you sign up for our postcards below.
Related Articles on Mexico
Can You Live in Mexico For Under $1,500 Per Month?
5 Places to Live in Mexico…and 3 to Avoid
Upcoming Conferences
The Only 2023 Fast Track Costa Rica Conference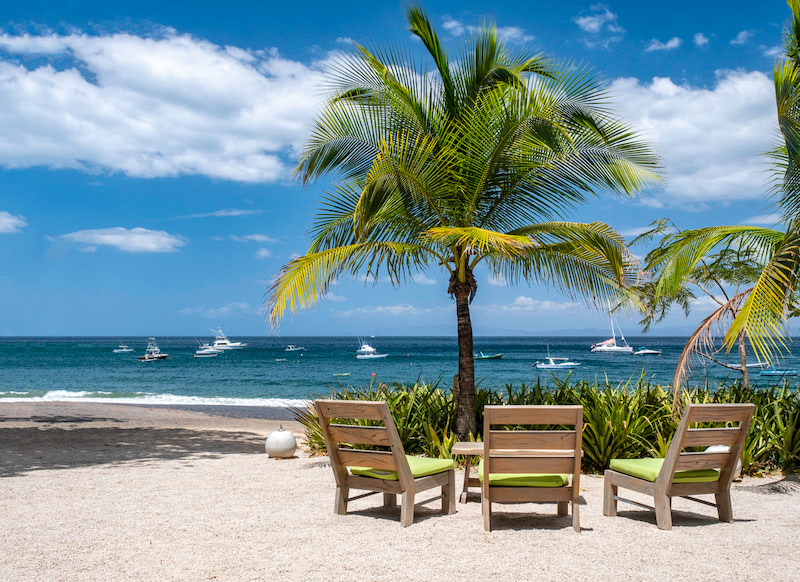 If your dream retirement involves stunning beaches… lush green mountains… a perfect year-round climate… first-rate healthcare… incredible value for money (a couple can live well on $2,109 a month—including rent!)...
Join our Costa Rica experts and expats in June and discover true Pura Vida.
REGISTER NOW, SEATS LIMITED: EARLY BIRD DISCOUNT HERE
---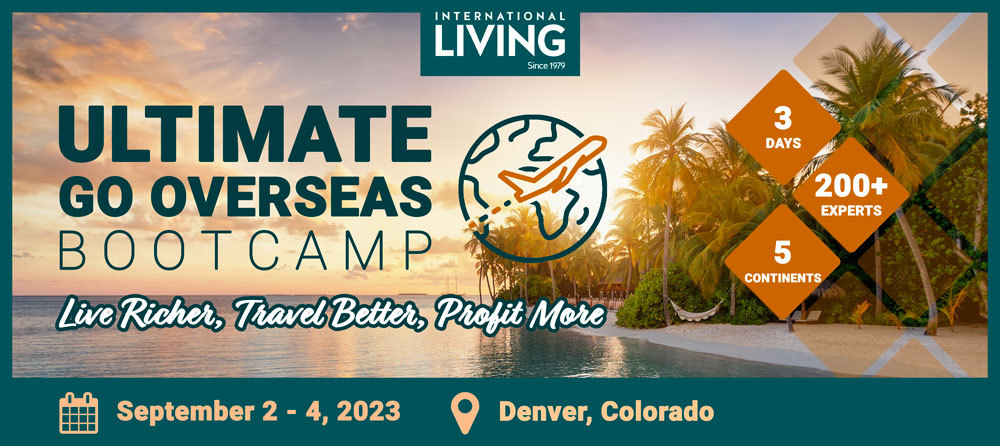 Most Popular Products
Popular Articles You May Also Like