When my husband, Jason, and I were deciding where to spend our honeymoon, one location kept popping up: the island of Koh Samui.
Located in the Gulf of Thailand and spanning 95 square miles, Koh Samui is Thailand's second largest island after Phuket. It's also the largest island in the Chumphon Archipelago of more than 80 islands, most of which are uninhabited. These islands form Ang Thong National Marine Park—a paradise for swimming, snorkeling, and kayaking.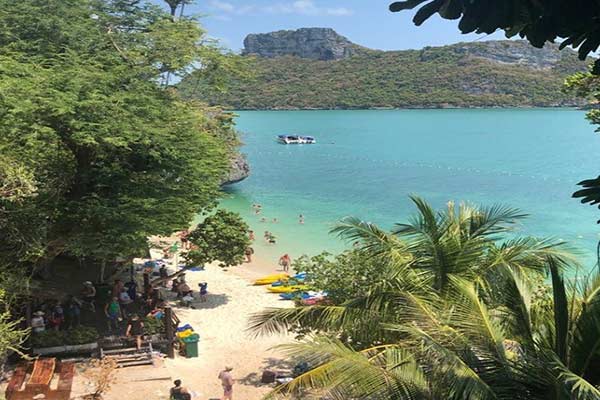 Koh Samui has long had a reputation as a honeymoon hotspot—and for good reason. With its tropical climate, pristine beaches, and seemingly endless list of hotels and restaurants, it ticks a lot of boxes.
With that in mind, Jason and I decided to spend a week at Sandalwood Luxury Villas, a five-star hotel aptly described as "your paradise in the sky". Perched high on a mountaintop, this boutique hotel has beautifully appointed rooms, fantastic staff and—best of all—panoramic views of the ocean.
We spent the week swimming in our private infinity pool, visiting nearby beaches and waterfalls, eating delicious curries and other yummy Thai dishes, and sipping on expertly made cocktails.
But unlike most honeymooners, we didn't fly home once the week was over. You see, Jason and I are digital nomads, so we can work from anywhere—as long as we have an internet connection. When the honeymoon came to end, we spent two more months in Koh Samui (albeit in humbler digs), plus a month on the neighboring island of Koh Phangan.
Koh Phangan is best known for its Full Moon Party (an all-night beach party) at Haad Rin Beach. It is held on the night of, before or after every full moon, and tends to attract young, fun-loving tourists.
Spanning 48 square miles and with a population of about 12,000 people, Koh Phangan is significantly smaller than Koh Samui and can only be accessed by ferry; there is no airport.
But that doesn't mean it isn't worth a visit. On the contrary, Koh Phangan has some stunning scenery and is a lot less touristy than Koh Samui. But it's also very quiet (discounting the surge in tourists during each Full Moon Party, of course).
So, which island should you spend most of your time on? Both islands have their pros and cons, which I've laid out for you below.
Accomodation
Koh Samui: Koh Samui offers more choice, which means it's easier to find something to suit your budget. For example, after our honeymoon we moved to The Spa Garden, a three-star hotel with a pool, paying $746 for a three-week stay.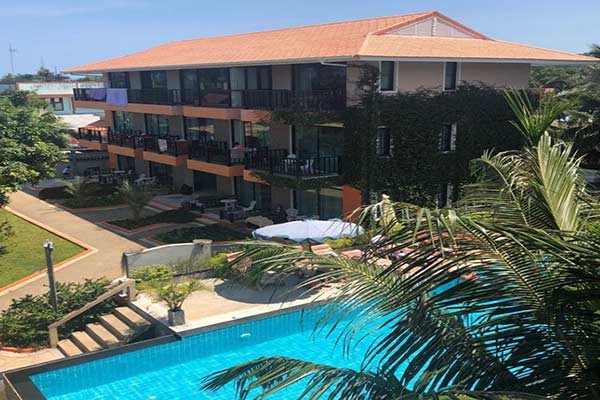 We also lived in a studio apartment at Replay Residence (which has a pool, a gym, a tennis court, and a restaurant), paying $622 for one month.
Koh Phangan: With fewer options to choose from, Jase and I opted for a standalone beachside villa at Plumeria (which has no facilities), paying about $785 for one month. Unlike our stays in Koh Samui, we had to cover the cost of electricity, which meant we often felt guilty about using the air conditioning.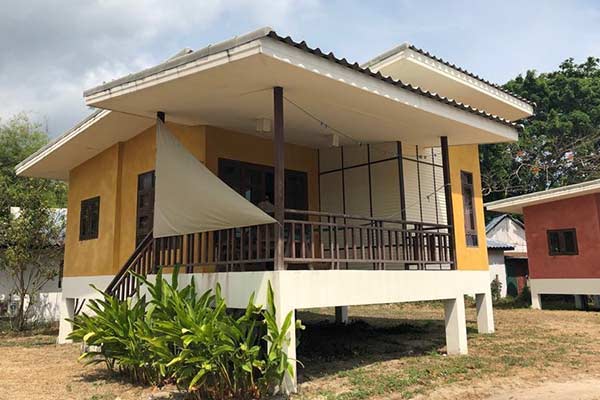 Food
Koh Samui: There's no shortage of food choices in Koh Samui, but be prepared to pay Western prices. My advice? Make the most of the weekly food markets in areas like Lamai and Bophut, where you can find mouth-watering dishes for less than $3.
Koh Phangan: What Koh Phangan lacks in accommodation options, it makes up for in cheap eats. There's a market located right in town—Pantip Market —which is open all day, every day. So you can always get a fresh, delicious meal or drink for just a few dollars.
Cafés
Koh Samui: Jason and I didn't love Koh Samui's café scene, but we did find a gem in the form of Fisherman's House in Bophut. You'll pay Western prices for a cup of coffee (about $3.50), but the coffee is good and the service is excellent (neither of which are ever guaranteed in Thailand). We also liked Pure Vegan Heaven in Lamai. We're not vegans, but the smoothie bowls and protein shakes are out of this world.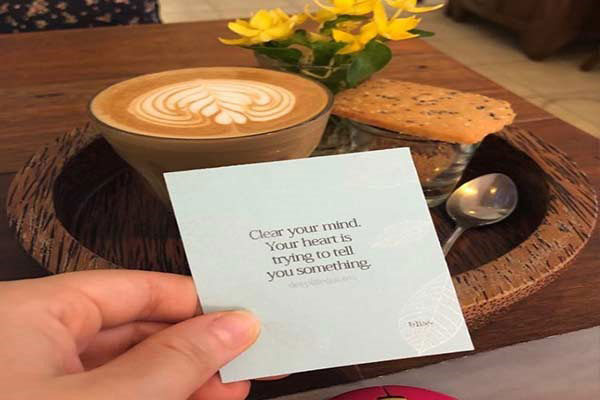 Koh Phangan: We found some great cafés in Koh Phangan, although they can get a little crowded on account of there being so few cafés in general. Our favorites were Dots Coffee, Doppio Cafe, and Southway Coffee Bar.
Health and Fitness
Koh Samui: Health and fitness definitely wasn't a priority for us in Koh Samui. Of course, there are gyms, yoga studios, and Muay Thai training centers, but we struggled to find session times that suited our schedules. And with cocktails on offer for as little as 70 baht ($2.20), we definitely deviated from our usually healthy lifestyle.
Koh Phangan: Koh Phangan is something of a yoga haven, so I promptly signed up for 10 classes at Siam Healing Centre. It cost me almost $80, but the instructors were great and the setting unlike any other yoga studio I've practiced in.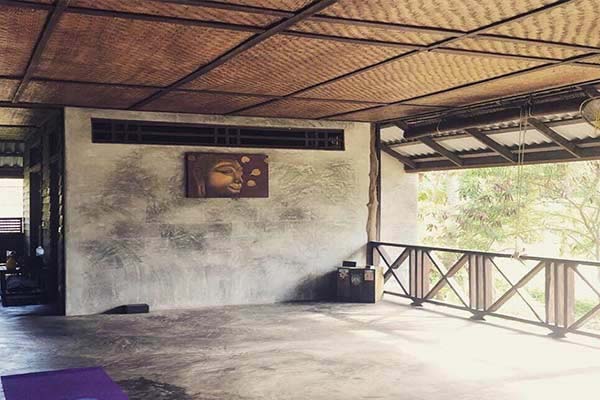 Beaches
Koh Samui: Koh Samui has some amazing beaches—but you'll be hard-pressed to find one that isn't busy. Our favorites were Silver Beach, which is essentially a little bay, and the beaches in Ang Thong National Marine Park. Heaven.
Koh Phangan: Koh Phangan may be lacking in paved roads, but the beaches really are something special. It's also much easier to get away from the crowds and find your very own patch of paradise. My favorite swimming spot was Haad Salad Beach, located in the north of the island. Pure bliss.
Haad Salad Beach – calm, quiet and almost completely secluded.
The Verdict
As much as I liked Koh Phangan, I personally couldn't live there long term. There's just not enough there in the way of modern conveniences. And while we definitely saved money on food by eating at the markets almost every night, our accommodation was more expensive but less impressive than the places we stayed in Koh Samui. I suggest you visit Koh Phangan for at least a couple of days, but aim to spend the bulk of your time in Koh Samui.

Related Articles
The 5 Best Places for Expats to live in Thailand
Find Your Dream Retirement in Thailand