Although both Costa Rica and Mexico are best-known for their beach towns on both the Caribbean and Pacific oceans, there are other options for living on the water.
Head inland and you'll find that lakeside living can be quite appealing thanks to natural beauty, bustling small towns with the services you need, quiet countryside, and a temperate climate—unlike the heat and humidity of the coasts.
It can be a great option for retirement for those who don't want a busy beach lifestyle with heavy tourism.
Lake Arenal, Costa Rica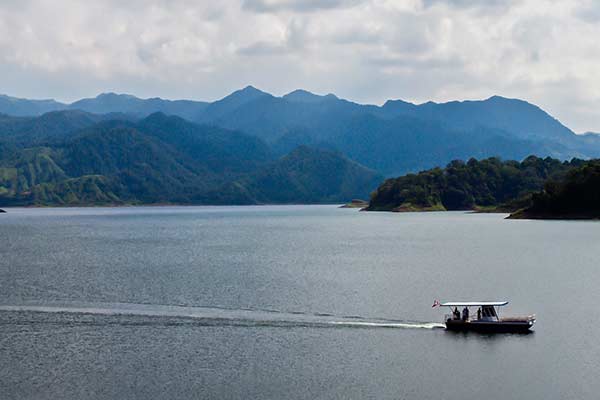 Drive about three hours northwest of Costa Rica's capital, San Jose, and you're worlds away from the noise and gridlock of the big city in the Northern Highlands region. The showpiece here is the 33 square mile Lake Arenal, which is 18 miles long.
Emerald green hills rise from the water, the slopes covered in rain forest, pasture, and farmland, homes dotting the landscape. It's no wonder that retirees and other expats looking for a quiet country lifestyle have flocked here for the past 10 years or more. And you can enjoy the outdoors; year-round temperatures are moderate. It's always t-shirt weather. Although there is a healthy rainy season in Costa Rica from May to November which brings out multiple shades of green in the trees and foliage.
Despite the natural beauty and opportunity for recreation and/or rest and relaxation you'll find only small hotels here and no over-the-top development. Construction within 50 meters of the lakeshore is prohibited. (This is because Lake Arenal is a man-made lake created to generate hydroelectric power. Costa Rica is close to 100% generating its electricity from renewable resources.)
Homes with lake views, on sizeable lots, are quite affordable. Homes start at around $75,000 for a two bedroom. You'll find cheaper options, as well as grand homes with lake views for $200,000 and up. And the cost of living in general in Costa Rica is lower. A couple can live comfortably on about $2,000 a year.
There are no large resorts, only a few small marinas, and thankfully a lack of big condo or hotel towers to ruin the views. It's mostly rural; a farming community as it has been for decades.
Another thing. Although this is Costa Rica's showpiece lake you won't find much boat traffic and rarely any noisy Jet skis. You can fish, including for the famous rainbow bass or simply cruise around if you want. You'll also find plenty of windsurfers and kite boarders. For those seeking a more leisurely pace, kayaking is popular too.
A simple two-lane road hugs the lakeshore along the north shore. You'll find just a few simple settlements if you take the 45-minute to an hour drive from one end to the other. Often the journey takes longer because you stop in to the little cafes and restaurants that have panoramic lake views. There's even a microbrewery on the north end. There are also shops selling art and artisan crafts. In general though, Arenal is very quiet. To stay busy, it helps to have a hobby and good social network. Many expats here garden because the rich volcanic soil makes it easy to grow just about anything.
The main hub of activity on the lake is the small village of Nuevo Arenal; many expats also live a quick drive into town on the water on either side. You have basic services here, including a few supermarkets, small health clinic, hardware store, and more. Weekly there is a farmers' market in the area. On the opposite shore are the even smaller villages of Tronadora and San Luis and a bit "inland," you'll find the larger town of Tilaran. For any items you can't take care of in the villages and for better healthcare, you'll go here.
One drawback to life on Lake Arenal is the lack of medical services. There are clinics and doctor's offices for basic needs. But if you require specialist care you must travel two hours west to Liberia, the closest city, or back to sprawling capital, San Jose, which has the best medical care in the country. Both these cities also have major international airports with multiple flights to destinations across North America.
Lake Chapala, Mexico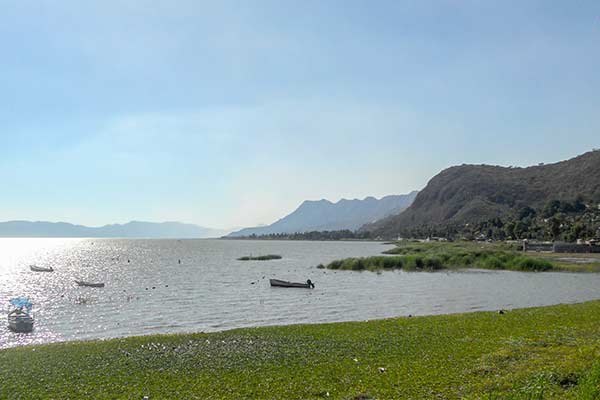 Mexico's largest lake has been the premier overseas retirement hub for North Americas since the 1950s or even earlier. They're clustered on the north in the towns of Ajijic and Chapala and surrounding areas. As a whole, it's commonly known as Lakeside. It has a huge and very active expat community with plenty of clubs, volunteer organizations, and other activities to keep you busy.
In general, Lakeside is much more developed than Lake Arenal, with larger towns and more amenities, including plenty of restaurants offering Mexican and international cuisine.
The weather is spring-like year-round; no need for heat or air conditioning. Some say it has the best climate in the world; it's great for outdoor living.  Many homes have large terraces when you can enjoy a morning cup of coffee or evening glass of wine while watching. And it's always fun to take a stroll on the lakeside promenades, perhaps grabbing a quick bite to eat from one of the many food vendors.
The cost of living here, as in much of Mexico, is about half of what it is in North America. You can dine out several times a week, which many people do, for the price of one meal in the U.S. You can well afford a maid and/or gardener; most people have household help.
This area has the added benefit of having one of Mexico's largest cities, Guadalajara, a quick 45-minute drive away. Here you have top medical centers, an international airport, and great shopping at big box stores you know from the U.S. and Canada. That makes it very convenient.
You also have access to the arts and cultural activities and other benefits of a large city.
As far as housing, you have options ranging from simple but charming homes for $100,000 to luxury homes in gated communities for $200,000 and up.
Plus, because North American retirees have been coming to Chapala for so long, there are even options for assisted living. Many older expats choose to bring in 24-hour, in-home healthcare, which is quite affordable.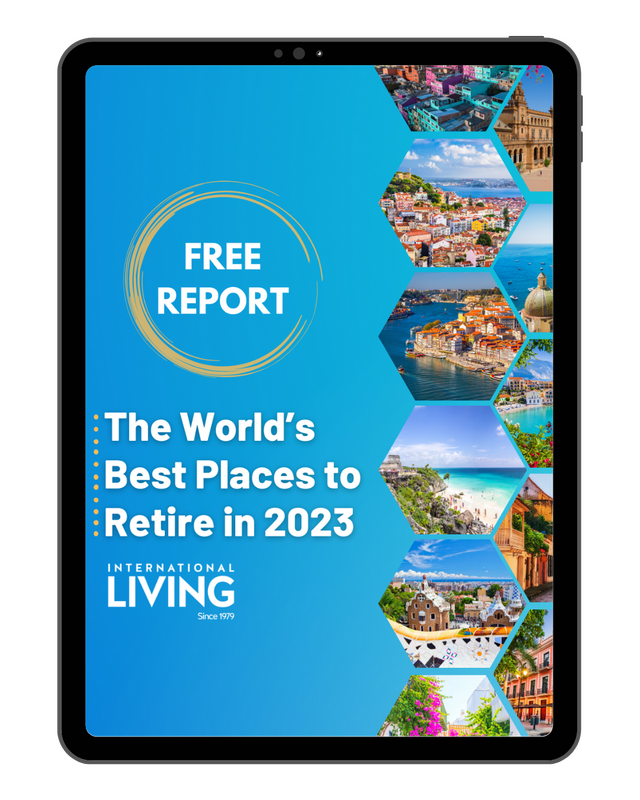 Get Your Free Report on the World's Best Places to Retire:
Learn more about the best places in the world to retire in our daily postcard e-letter.
Simply enter your email address below to sign up for our free daily postcards and we'll also send you a FREE report on The World's Top 10 Retirement Havens, plus access to over 10 more free reports. Our gift to you, on our favorite destinations.
Related Articles
The Joys of Retiring in Costa Rica
One of the best places in the world to retire is Mexico