Portugal, Spain, France…when it comes to European relocation choices, they're the most established options.
But right now, a small country on Europe's Adriatic Coast, flying just under the mainstream radar, is poised to join that select group of prime destinations. The secrecy won't last long. A growing community of devotees is already moving there for retirement, investment, and online work.
Montenegro nestles between Croatia, Serbia, and Albania on Europe's Adriatic coast. It's a jewel. Think Croatia, but more affordable, less bureaucratic, and with more to offer relative to its small size.
It is a young nation of 600,000 souls, which attained independence from Serbia in 2006. It recently joined NATO, and is expected to become an EU member by 2030 or so.
I may be biased, as I spend a lot of time in it. Also, members of my own family have retired there. But if I'm biased, it's with good reason. Indulge me while I explain why I believe Montenegro is the overlooked European relocation option you should put at the top of your list.
Low taxes: Montenegro compares very favorably to the majority of European countries. It has a 9% corporate income tax, 9% personal income tax (on worldwide income), 9% dividend tax, and 9% capital gains tax. That's much lower than in the better-marketed (and admittedly beautiful) Croatia, next-door, which is a high-tax country. Montenegro is likely to increase its low tax rates in the coming years, but even so, the overall tax burden will remain very competitive.
For U.S. people, the situation is not as clear-cut, as the IRS chases you down wherever you live. However, if you structure things properly, you may be able to benefit from the Foreign Earned Income Exclusion.
I am often asked "What is the best investment right now?" Well, my answer is surprisingly simple: Lowering your taxes by moving overseas is typically the decision with the highest immediate Return on Investment.
National parks, beaches, and a Mediterranean climate: The Adriatic Coast is breathtaking. Dubrovnik in Croatia, where Game of Thrones was partially filmed (King's Landing, specifically), is a mere 90 minutes away from the Bay of Kotor—the area of Montenegro I usually direct potential expats to.
On the Montenegrin coast you find historic stone-built towns like Budva and Kotor, great fishing, cute pebbled beaches, medieval villages, as well as luxury yacht marinas and developments.
Inland, the terrain is endless mountains (the name Montenegro means "black mountain") and glorious limestone and forest national parks for hiking, biking, and rafting.
An unexpected highlight—there are multiple ski resorts for winter sports. Granted, it's not the Alps, but for less than $30 a day you get a ski pass and equipment rental. Three hours later, you can be downing beers or wine in a shirt on the Adriatic Coast.
Get Your Free Report on Europe Here:
Learn more about countries in Europe and other countries from around the world in our daily postcard e-letter.
Simply enter your email address below and we'll also send you a FREE report - All the Charm and Romance of Europe…at a Price You Can Afford.
Path of Progress: Luxury money is flocking to Montenegro. The country boasts three high-end marinas with 5-star developments.
Porto Montenegro: A former Yugoslavian naval base was bought in 2007 by a consortium composed of a Russian oligarch, LVMH chairman Bernard Arnault, and the Rothschild family.
The project, located five minutes away from Tivat international airport (with direct flights all over Europe and to Dubai), was recently bought by the Dubai Investment Corporation, with a view to creating a rival to Monaco. The complex has hundreds of yacht berths. Gulf royal families have a number of their superyachts based there all year round. The complex also houses a 5-star Regent Hotel.
Porto Novi: The latest luxury complex with a focus on yachts is Porto Novi, located near Herceg Novi. It comprises hundreds of berths, including deep water facilities, and all the usual luxury amenities. Europe's first 5-star One & Only Resort sits within its premises.
Lustica Bay: This is an impressive long-term joint-venture between the Egyptian developer Orascom (90%) and the Montenegrin government (10%). The total investment is set to be about €1 billion ($1.15 billion) over 15 years, which is a substantial figure for a country with a GDP just shy of €5 billion. Europe's second 5-star Chedi hotel opened its doors there a few years ago. The plans account for 500 villas, 1,000 apartments, seven hotels, an 18-hole Gary Player course, two marinas, a school, medical facilities, etc., to make it a year-round destination.
I wouldn't recommend buying into these developments as a pure investment, as capital gains are often limited, if not negative, and yields low. But from a lifestyle point of view they are top class, and they demonstrate that serious money is flowing into Montenegro. This little country has a big vision, and is implementing it step by step.
You will not find any such ambitious projects in Italy or Croatia, for example.
In any case, you don't have to buy in these luxury developments, as there are countless real estate investment and lifestyle options all along the coast, for all budgets.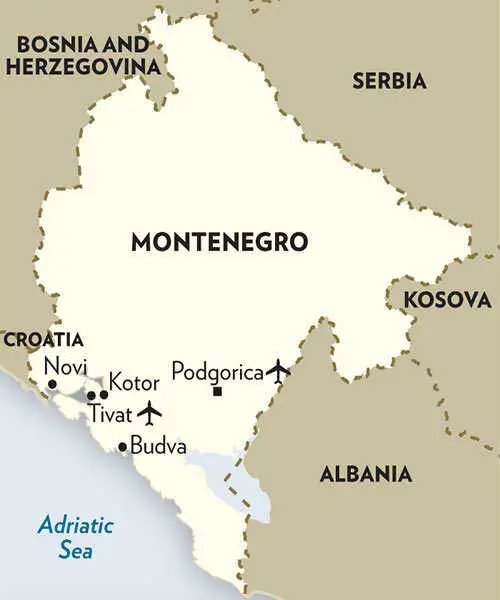 Affordability: Montenegro ranks very favorably on Numbeo's cost of living index. It is only slightly more expensive than the Philippines, and is rated as more affordable than Nicaragua, Thailand, and Panama.
Excluding the specific developments I mentioned, real estate offers many interesting options, as prices can be 30% cheaper than in neighboring Croatia.
A pint of draft beer will set you back $2 to $3, a good Italian pizza in a respectable establishment costs $8 to $9. A large loaf of delicious local bread will be about $1. These are the prices on the coast, in the touristed areas.
Inland, or in the capital city, Podgorica, you can find pints of draft beer for $1.50 and tasty pizzas for $5.
Overall, Montenegro is a very affordable destination if you avoid some of the luxury developments, and even there, prices are quite reasonable. A pizza in a nice restaurant at Porto Montenegro costs about $15.
In the heart of Europe: At the end of the day, being able to live in Europe, and paying less than living in Central America, is a fantastic, and rare, deal. The country is relatively well connected, though most destinations will require a layover.
Think Croatia, but more affordable, less bureaucratic.
Tivat, on the coast, has an international airport with direct flights to Belgrade and Moscow, as well as to Dubai, London, Frankfurt, and Paris on a seasonal basis.
The capital, Podgorica, has a good international airport with direct flights to all over Europe on a regular basis. (As much as I like to say positive things about Montenegro, I must admit that Podgorica is possibly the least interesting capital city in Europe.)
Montenegro is a one-hour flight away from Vienna, and a two-hour flight from Paris. Many low-cost airlines fly to Montenegro, so traveling around the continent is good value.
Good Schools: The Bay of Kotor has two English-language international schools to choose from, both in the marina town of Tivat.
Budva, a coastal resort town, has two Russian schools, which are more affordable options. If you want your children to learn Russian and to benefit from high-quality STEM classes, this could be a good opportunity.
If you're on a budget, merely being resident of Montenegro entitles your children to near-free state education. The schools are good—certainly no worse than public schools back in North America. You'll probably just need to hire a tutor to help your children with the Montenegrin language.
Welcoming to wealthy foreigners: Montenegro offers a citizenship by investment program. You need to invest €450,000 ($516,000) in some specific coastal real estate developments, or €250,000 ($287,000) in some specific inland real estate developments and make a donation of €200,000 ($229,000). That's for citizenship, by the way, not just residence.
Honestly, it's a bit overpriced, but it nevertheless speaks to the open-mindedness of the authorities to foreign capital.
It's easy to get in, and stay in!: All you need to be able to obtain a residence permit to live there full-time is to own real estate in Montenegro, or to create a Montenegrin company (running costs of about $2,000 to 3,000 a year).
I personally own real estate in Montenegro for three reasons:
I love spending time there.
If I ever needed another residency, I could activate it in Montenegro within a few weeks.
I believe real estate is still a good deal, even if fluctuations in the current environment are expected. Montenegro joining the EU would be a great catalyst for a re-rating of the entire market.
Are there any risks in Montenegro?: Montenegro is a very safe country. It's a place where locals and expats alike let their children run around, without worrying. There were political turbulences recently, but a new government was then democratically elected. Early lockdowns hit the economy hard, but nowhere is perfect nowadays.
The language is also a bit of a barrier. Montenegrin/Serbian is not easy to learn. It's very possible to make local friends, but in some cases the disparity in incomes can be an issue. The local minimum wage is about $500 a month.
A great European option for non-Europeans: Living in Europe is a dream for many non-Europeans. I understand—the lifestyle is fantastic if you have the means for it. But visas are often an issue, especially in the European Union, as are taxes.
Montenegro can be the perfect solution. You can live in Montenegro, use it as a base, and get to spend time in the EU every year.
I put my money where my mouth is. I own Montenegrin real estate, I encouraged my own family members to retire there (they are extremely happy), and I regularly send clients to Montenegro.
Whether you choose to move there or not, make sure to go there on vacation. You won't be disappointed by this pure gem of a nation.
Ladislas Maurice: Former Nestlé executive turned full-time investor, Ladislas travels around the world, mostly in emerging and frontier markets, and explores investment and immigration opportunities. He blogs about his travels and analyzes on Thewanderinginvestor.com and on his YouTube channel (The Wandering Investor)
Get Your Free Report on Europe Here:
Learn more about countries in Europe and other countries from around the world in our daily postcard e-letter.
Simply enter your email address below and we'll also send you a FREE report - All the Charm and Romance of Europe…at a Price You Can Afford.
Related Articles
Montenegro's Coast: A Lesser Known European Gem
4 Coastal Cities in Croatia Perfect for Part-Time European Living
Europe's Top 5 Affordable Retirement Havens
Upcoming Conferences
The Only 2023 Fast Track Costa Rica Conference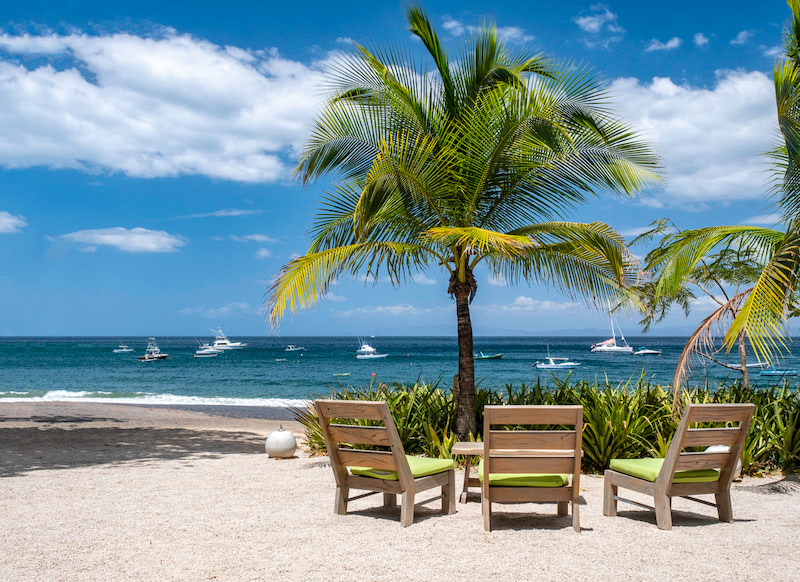 If your dream retirement involves stunning beaches… lush green mountains… a perfect year-round climate… first-rate healthcare… incredible value for money (a couple can live well on $2,109 a month—including rent!)...
Join our Costa Rica experts and expats in June and discover true Pura Vida.
REGISTER NOW, SEATS LIMITED: EARLY BIRD DISCOUNT HERE
---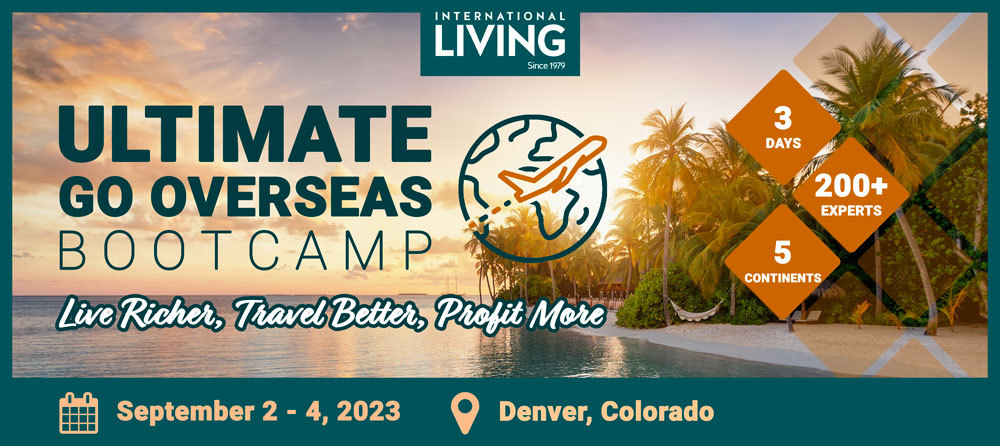 Most Popular Products
Popular Articles You May Also Like