I'm sitting on the terrace of a cute little Italian restaurant in Olhão, Portugal enjoying some antipasto, a glass of cold white wine, and a water (it cost me €10.50 and the antipasto was enough for two people).
The two ladies at the table next to me are both expats who fell in love with this busy little fishing town.
The older lady, from Finland, has been living in Olhão for 17 years. The other, a German, moved here 18 months ago with her husband and son. Both agreed that they love everything about this town…the weather is perfect (warm days but cool nights), it's peaceful compared with the rest of the Algarve…but there's still a buzz to the place so it's not boring, and the Portuguese are accepting and welcoming. It's just "a nice place to be," the Finnish lady tells me.
Are you interested in retiring abroad? Yes | Not Sure Yet
Olhão is in the eastern Algarve, between
Faro
and the Spanish border. It's a proper working town, with a historic center that has a charm all of its own…and hints of north Africa at its core. The old town is a warren of small streets with square white-washed homes and flat roof terraces.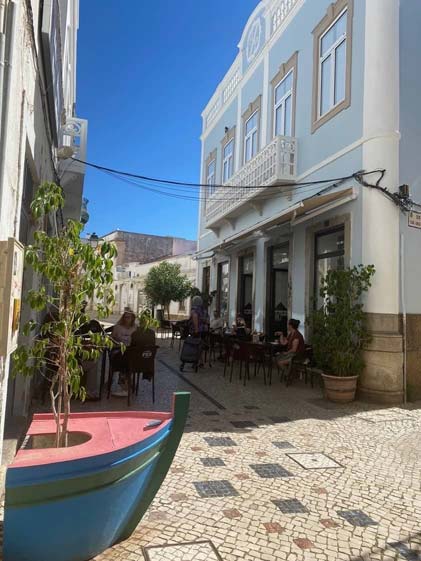 With my lunch companion's words ringing in my head, I set off to explore this "nice place." My first port of call was the famous fish market on Olhão's waterfront. Emerging from the quiet of the old town, I was greeted by a bustling and vibrant scene. The market, which is actually two buildings (one sells every kind of fish you can imagine, and the other fruit, veg, honey, meat, and poultry) is the centerpiece of this part of town. Cafes and restaurants line the building's perimeter, tables filled with people sipping on coffee in the morning sun.
Inside, locals come to get their meat and fresh fish, fruit, and veg, and rub shoulders with curious tourists, asking about the different fish on offer and snapping photos of the beautiful produce. It's a tourist attraction but also very much a part of everyday life for those who live here.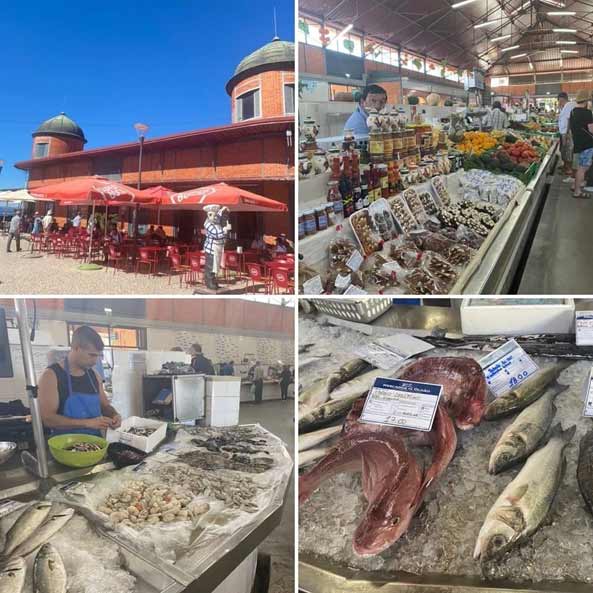 Though Olhão is very much a Portuguese town, it does have an international vibe. Cuisines on offer range from sushi to Indian, to Italian…and of course Portuguese. I heard Portuguese being spoken, but also a lot of German, some Italian, and English with mostly British accents. A small park next to the market with benches in the shade and a view of the marina, reminded me of Corsica…I almost expected to see a couple of older French gentlemen playing boules.
I was beginning to see why it was—as the lady said—a nice place to be.
After poking around the market, I headed back into the old town. I was curious about the real estate on offer here. There appears to be an incredibly active real estate scene in Olhão. Real estate offices are everywhere. On one small square alone, I counted five different agencies. And when I employed real estate expert Ronan McMahon's "strolling strategy" (open the Idealista real estate app on your phone, set your location, and all the real estate listings for that area will appear on a map), hundreds of listings appeared.
You can live right in the heart of the action, in a one-bedroom, one-bathroom townhouse in the old town. It also has a living room, a fully fitted kitchen with access to a terrace area, and a storage room. The market is a short walk away. The asking price is €195,000 ($209,256).
If your budget is a little higher, I found another two-bedroom, one-bathroom home in the old town. It was fully renovated in 2019, with a fully fitted kitchen, living room, and of course a roof terrace. The asking price on that one is €260,000 ($279,008).
Not only is the real estate scene active, so too is the construction industry. Every now and then a bang…bang…bang would punctuate the air as I was walking around. Hammering, drilling, the sound of workmen renovating the older buildings. It would seem that a gentrification of Olhão's old town is getting started in earnest.
I passed a building, just two blocks back from the fish market, with a façade of decorative blue and yellow tiles, ornate balconies, and a plaque marking it as the birthplace of the Olhãnese philosopher Francisco Fernandes Lopes. And a "Vende Se" (for sale) sign. Dating back to the 19th century, it has been divided into two separate apartments with two bedrooms in each, and completely restored. And it has the almost obligatory roof terrace. But you'll need deep pockets, the asking price is €550,000 ($590,210).
If you are willing to do some renovation work, but don't have a huge budget, I came across a two-bedroom, one-bathroom house in the center of the old town that's going for €95,000 ($101,945). It has a roof terrace, beautiful tile floors, and arched doorways. But it does need a complete overhaul.
I'll admit that Olhão charmed me. It's a little rough around the edges…but has a kind of faded grandeur that, when you scratch the surface, is actually quite alluring.
Get Your Free Real Estate Report Now
Sign up for our free daily Postcard e-letter and get a valuable free report on the The 5 Best Places to Buy Real Estate In 2023.
Related Articles
Real Estate & Property in Portugal
Everything You Need to Know about The Algarve, Portugal
Is Portugal a Safe Place to Live?
Upcoming Conferences
The Only 2023 Fast Track Costa Rica Conference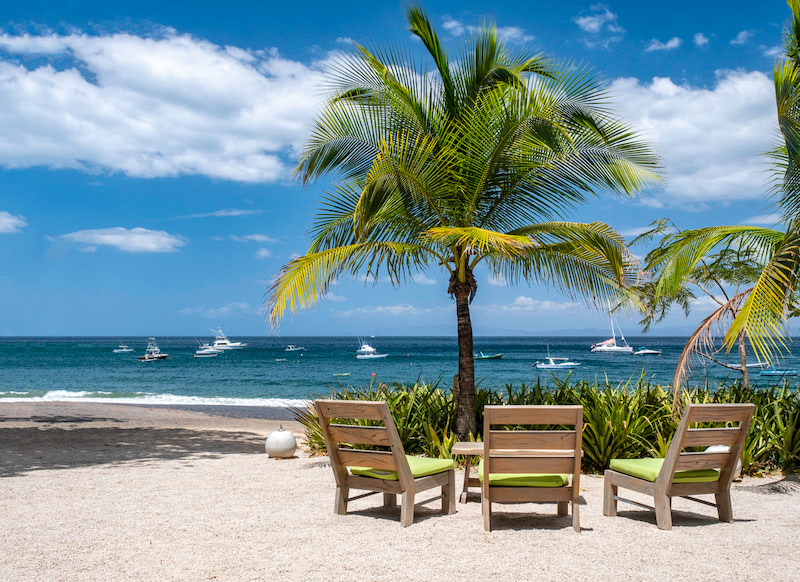 If your dream retirement involves stunning beaches… lush green mountains… a perfect year-round climate… first-rate healthcare… incredible value for money (a couple can live well on $2,109 a month—including rent!)...
Join our Costa Rica experts and expats in June and discover true Pura Vida.
REGISTER NOW, SEATS LIMITED: EARLY BIRD DISCOUNT HERE
---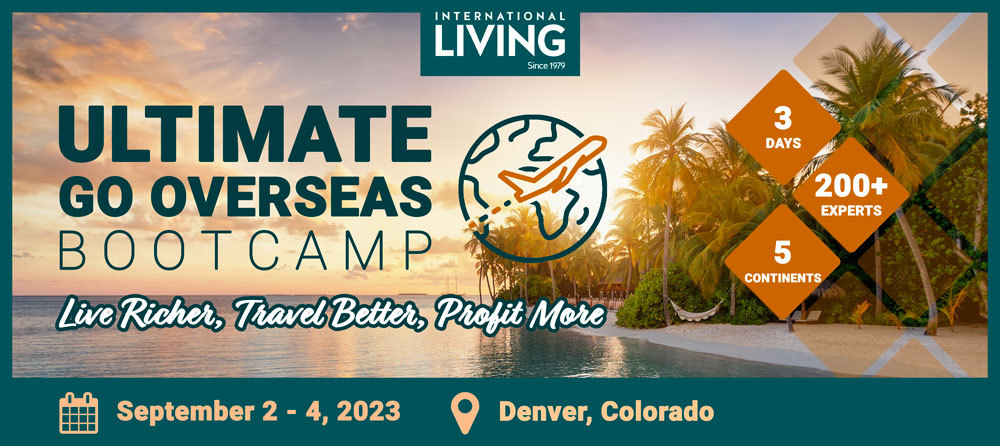 Most Popular Products
Popular Articles You May Also Like