Recently, I took you on a "tour" of our incredible new RETA deal…
I spoke to you about Mérida, the colonial city on our doorstep, with its sparkling clean avenues and leafy cobbled plazas, art-filled galleries…live music…amazing restaurants…
I discussed the landmark, one-of-a-kind community on the closest beach to Mérida, with its state-of-the-art marina, steps from the sea-view condos we can own…
And, of course, I revealed those essential details that have turned what was a killer opportunity into a bona fide RETA deal…
I've handpicked the absolute best condo type to maximize rental income and appreciation potential. These are two-bed, two-bath condos with spacious terraces.
Our RETA discount is $52,313…that's just shy of 25% off.
That means our RETA-only price is just $209,800.
Five years after delivery I reckon these condos will be worth $380,000. (Delivery is slated for summer 2024.)
Potential rental income of $22,800 once the community is up and running.
That's a gross yield of nearly 11%.
This is an incredible deal if you want a warm-weather base with huge profit potential. You get to enjoy everything Mérida and the Yucatán coast offers and so do your friends and family. This will be the ideal place to spend time, take a break, recharge…re-energize by the ocean and inspire yourself in Mérida…
RETA members have the chance to lock down their piece of it.
I want to focus on the profit potential. Because what excites me most about this opportunity is that we're tapping into two distinct rental markets—snowbirds in the winter and well-to-do locals in summer—creating two rental high seasons.
Our Winter Renters: Expats, Vacationers, and Snowbirds
Mérida, the capital of Mexico's Yucatán, has a well-earned reputation for safety, prosperity, and quality of life.
This is great if you want to spend time there, but it's what it means to us as investors that I want to draw your attention to.
Because it means everyone wants to be there…
Mérida has been on a tourism tear in recent years. Record numbers of people were coming to Mérida before travel stopped. Now the city and surrounds are re-emerging as a fashionable destination for well-heeled North Americans and Europeans.
In 2019, the Yucatán and Mérida welcomed 3.2 million visitors—a record breaking increase. In the first two months of 2020 there was an increase of 9.1% in arrivals over the same period in 2019.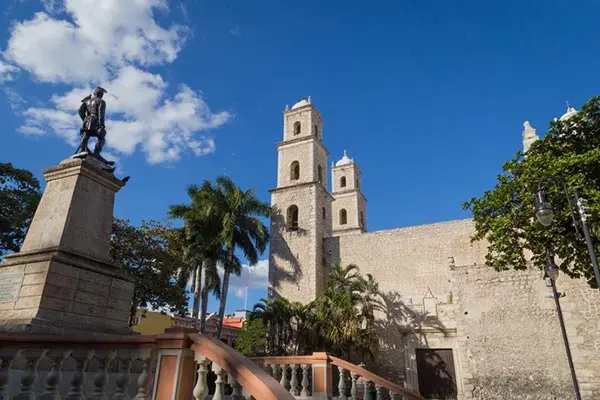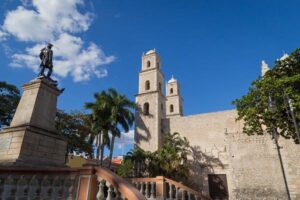 Post-Covid things are going to ramp up with a vengeance as pent-up demand for travel and the work-from-anywhere trend kick in.
Mérida airport is second only to Cancun as the busiest airport in the south of the country. The most recent direct flight route to the U.S. opened just last month on June 5. American Airlines now fly from Dallas/Fort Worth and it takes just two hours and 40 minutes.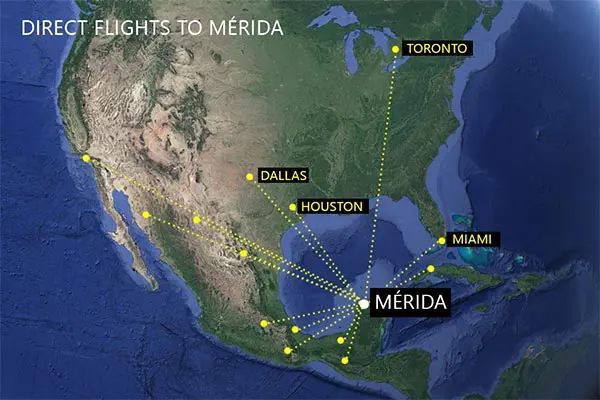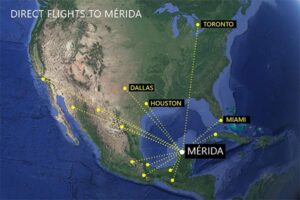 But we're most interested in the tens of thousands of North Americans that come to Mérida and the Yucatán coast to escape snow and ice. They begin arriving in November, and they start leaving around March—a six-month window.
Most of them first came on vacation. Then started staying longer…
I predict we'll see many more of them in the coming years as more discover Mérida and the work-from-anywhere trend accelerates.
They'll tell you about the amazing food scene. It's a big draw. The cuisine of the Yucatán is sophisticated and hearty.
They'll give you advice on which museums to visit and secret beach spots on the coast…they'll tell you all about the many social groups and activities.
And many of them will explain they prefer to stay on the coast, close to the ocean and its cooling breezes, yet just a short drive from Mérida.
Progreso is the closest beach and beach town to Mérida. But accommodation here is basic and in short supply. These snowbirds have never seen anything like the self-contained, high-end beach and marina resort where RETA members have our latest opportunity…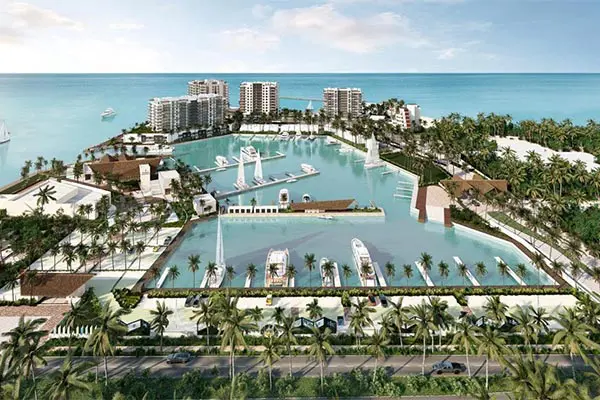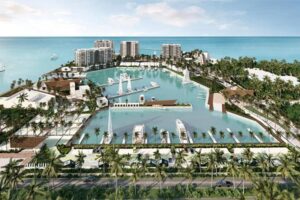 With a condo in this community, you never really have to leave…plans call for a gourmet food market offering everything from fine Italian fare to sushi. That's in addition to the restaurants and bars. There's set to be a grocery store, wine store, pharmacy…
Then you have the beach…the beach club…the rooftop pool with Caribbean views…every sort of ocean activity you can conceive is on the doorstep. Just hop in the elevator and head downstairs.
Our Summer Renters: Well-to-do Locals
The second market is truly crying out for condos like ours…
Mérida's high society and growing professional elite flock to family beach homes and rentals on the coast. And many of them have been waiting a long time for a project like our marina community…
They aren't hungry for it, they are starving. I predict a frenzy of wannabe renters and buyers.
The summer months in Mérida are hot and humid. The average high in July is 95 F and the low averages just over 75 F. But it's always a few degrees cooler on the coast, plus you have that refreshing Caribbean breeze.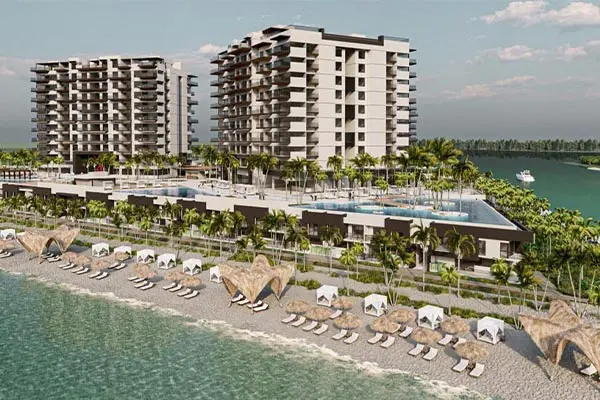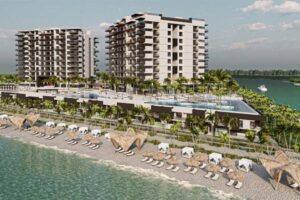 You can only get closer to the water if you step aboard a yacht in the state-of-the-art marina.
On the coast it's mostly beach homes. Families rarely sell. It's hard to get somewhere. Besides, those beach homes also come with headaches like maintenance.
Owning a luxury marina condo in a unique community with the closest beach club to Mérida is the hot ticket. It's so close to Mérida it's easy for professionals to commute, that's if they are even going back to the office.
Plus, you have a "moat" around this investment…
There simply isn't the land for a similar project. If there was, the permits would be nearly impossible to get. And then, it takes a seasoned developer like we're dealing with to pull off something as luxurious, elegant, stylish, and comfortable.
I worked hard to get us this shot, your chance to get in with a huge discount of $52,313 and lock in potential gains of $170,200 and capture a chance at gross rental yields of nearly 11%.
Your Comments and Questions
Isiah says: Where are these condos located? Progreso?
Ronan says: Hi Isiah. That's right. The condos are in the port town of Progreso—the closest beach area to Mérida—and just about 30 minutes north of Mérida along a new highway.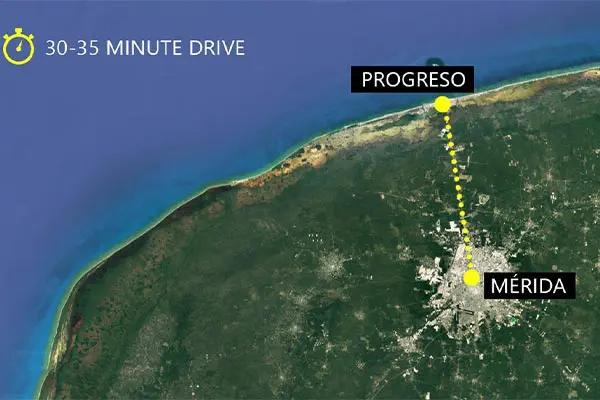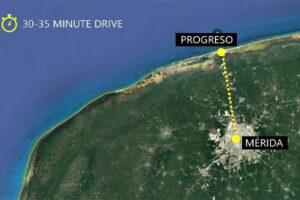 Stroll out of your community and along the town's boardwalk and you'll find rustic restaurants with fresh seafood served local style.
The wide, white-sand beach that fronts the town gets crowded in the summer but you can easily just retreat to your private beach oasis.
Like I say, Mérida is a short, straight drive inland from your marina.
The major malls are all on the edge of the city closest to you. That puts all the movie theaters, brand-name stores, supermarkets in very easy reach. And these include familiar names like Walmart and Sam's Club.
Your Daily Dream Home
Celavisa, Coimbra, Portugal
€83,500 ($101,300)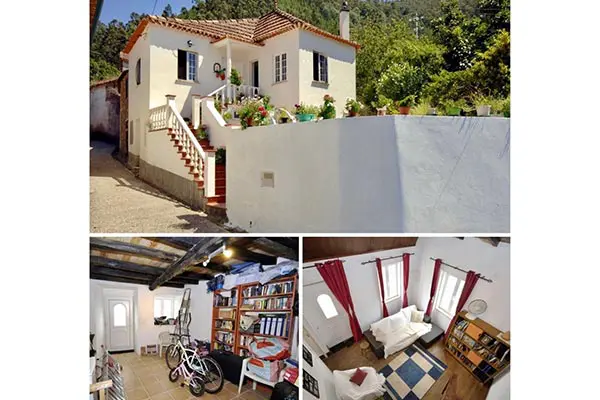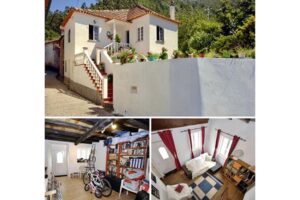 Located on the edge of the village of Celavisa, surrounded by beautiful countryside with woodland walks and biking trails, is this recently renovated three-bed, two-bath home. There's also a kitchen with a wood burning stove, a living room with a mezzanine level, and outside is a small garden with a terrace. Celavisa is about a 50-minute drive to the university town of Coimbra if you need some bigger-town action!⁠ ⁠⁠ ⁠⁠⁠⁠
Remember, we don't make money from any listing shared here in the Your Daily Dream Home section. We have no dog in the fight. We're just sharing cool properties we've found.
I haven't visited this property or done due diligence on it. If you're interested in the listing, you should hire an attorney and do your own due diligence.
Get Your Free Real Estate Report Now
Sign up for our free daily Postcard e-letter and get a valuable free report on the The 5 Best Places to Buy Real Estate In 2023.
Related Articles
Top 5 Things to do in Colonial Mérida
A Colonial City and a Landmark Marina Deal in Mexico