From the rooftop pool, you watch the rising sun cast a golden glimmer of light over the rippling Caribbean…
The sea air is a potent pick-me-up and every day begins with deep, soothing breaths of it… From the pool…from your bedroom terrace…or down at the beach club with iced coffee for company…
Your afternoons are for getting out on the water—or into it. Lessons at the sailing academy, snorkelling, kayaking and fishing are all on your doorstep.
As is a state-of-the-art marina…
Some days you join friends and neighbors for a cruise along the coast. They're always happy to have you onboard their boats as "crew with cocktails."
But today you're nipping in along the new four-lane highway to one of the world's most stylish colonial cities for an afternoon of art, culture, and world-renowned cuisine…
In our upcoming RETA-only deal, which launches to members soon we're getting something exceptionally rare…a one-off landmark opportunity to own luxury water-view condos with massive RETA discounts…and with the stunning colonial city of Mérida right on your doorstep.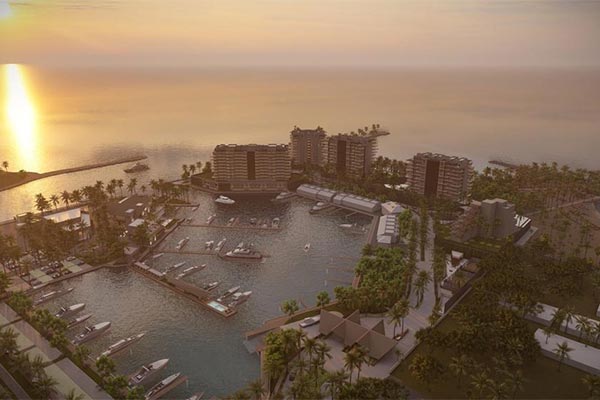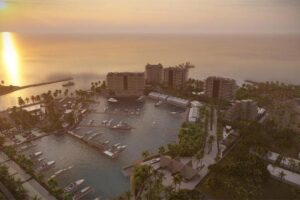 The rarity of this deal cannot be overstated. It's been three years in the making. The first time I've ever brought RETA a deal from Mérida…
The first to meet all the criteria for a classic RETA-deal… A landmark project so rare and exclusive that it's not just a gamechanger for us, but the entire region.
There is simply nothing like this anywhere…
And because of our RETA group buying power, we're locking in serious gains from the get-go.
In a nutshell, here's what makes our deal so killer:
I've handpicked the absolute best condo type to maximize rental income and appreciation potential. These are two-bed, two-bath condos with spacious terraces.
Our RETA discount is $52,313…that's just shy of 25% off!
That means our RETA-only price is just $209,800.
Five years after delivery I reckon these condos will be worth $380,000. (Delivery is slated for summer 2024.)
We're tapping into two rental high seasons—snowbirds flock here in winter and well-to-do locals come in summer.
You'll own in the best community for rentals…and own the very best condos in this landmark marina project…
Potential rental income of $22,800 once the community is up and running.
That's a gross yield of nearly 11%.
Onsite rental management is planned, making that an option and this a hassle-free opportunity to own the ultimate part-time base or hands-off investment, whichever you like.
Like I say, this combination of beach-marina-stunning colonial city is totally unique. I don't know of another landmark project like it anywhere.
It's best of both worlds. With a condo in this community you never really have to leave…plans call for a gourmet food market offering everything from fine Italian fare to sushi. That's in addition to the restaurants and bars. There's set to be grocery store, wine store, pharmacy…
Then you will have the beach…the beach club…the rooftop pool with Caribbean views…every sort of ocean activity you can conceive is on the doorstep. Just hop in the elevator and head downstairs.
And, any time you want, it's just a straight shot to Mérida along a new highway, where you can frequent trendy cafés, wine bars and restaurants, perfect for Sunday lunch or a weekday catch up with friends.
Merida was twice named the second safest city in North America. (The first one is Quebec.)
It feels like a European city on the Mediterranean, with kids playing on the streets, families relaxing in the parks, culture-hungry tourists strolling around…an easy, outdoors lifestyle.
You can delve deep into Yucatán cuisine on food tours, play a few rounds in the Yucatán Country Club, attend a symphony at the concert hall…and always retreat back to your spacious condo terrace overlooking the water for a sundowner.
My researcher Jason Holland is a huge fan of the city. He's visited many times and plans to get back again as soon as he can. Below, you can get his personal take on the top five things to do…
Top 5 Things to do in Colonial Mérida
By Jason Holland
My wife and I were enjoying a dinner out at Apoala, where traditional Mexican recipes are tweaked with gourmet, modern touches. The type of place where the chef's name is prominent on the menu.
I had the grilled octopus tacos; she had the braised short ribs. We'd already had seafood for lunch during our day at the beach earlier—but I just love the stuff when it's fresh-caught and so good. I couldn't resist.
For drinks, the craft cocktail menu leans heavily on mezcal, a smokey flavored spirit similar to tequila. I had a riff on a margarita with pineapple juice and cilantro—yes, that pungent herb that figures prominently in Latin American cuisine. It's a no-go for some, but I found it delicious.
We were at an outside table, in a colonnaded colonial building on Plaza Santa Lucia. As dusk turned to dark, and the heat of the day leveled off, lights strung between the trees came to life and workers started setting up a small stage and rows of folding chairs.
As the meal wound down, we were discussing where we might go that night. There's always something happening in Mérida, from art gallery openings to live music. But by the time we paid our bill, we had our plans sorted.
An older gentleman, in pure white guayabera and matching slacks, both crisply pressed, had taken to the stage and was reciting poetry. As we took our seats in the audience, a guitar trio singing in harmony was playing romantic ballads. The final performance was folkloric dancing.
A sizeable crowd, from toddlers to seniors, sat in folding chairs watching the performance, clapping and cheering enthusiastically after every number.
I asked the couple next to me if there was some sort of special celebration. They said, no, this happens every Thursday, and it was held in a different park every week as part of the local government's effort to keep traditional arts and culture alive. All free, by the way.
It's the sort of situation you find yourself in while visiting the beating heart of Mérida: the historic centro, which surrounds the Plaza Grande in front of the cathedral.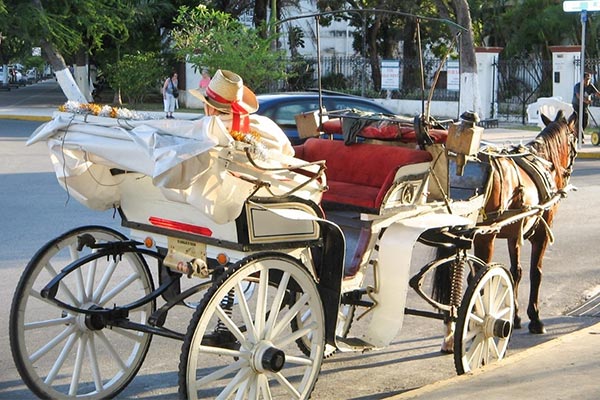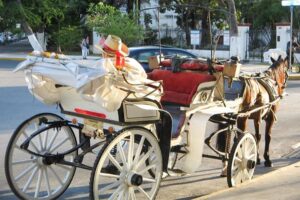 The people here are fiercely proud of their city…one taxi driver told me he was "yucateco" first, Mexican second. When you're in town, you start to understand why.But Mérida, a city of a million people, also has a modern side. To the north you have slick shopping malls and condos and gated communities, as well as quiet residential areas.
The rest of the world is catching on too. After years as a popular destination for in-the-know expats and Mexicans from other parts of the country, Mérida is being noticed. In 2019, Condé Nast Traveler named it the Best Small City in the World.
I'm surprised it took this long. When I first visited Mérida years ago, it already had a lot to recommend it. It's safe, sophisticated. And the top-notch gourmet dining scene and strong local cultural traditions was just part of it. There's also an international airport…high-quality medical care…every modern amenity and convenience…easy access to the coast and beaches…
If you're in town, there's a few things I'd recommend you do to get a full picture of this city:
Enjoy Regional Dishes
Mérida has no shortage of nice restaurants like the one my wife and I visited. But the homegrown cuisine of the Yucatan Peninsula is just as appealing. It's deeply influenced by the Maya people and includes must-tries like cochinita pibil, a savory roast pork dish, sopa de lima, a chicken- or turkey-based soup flavored with lime, and poc chuc, pork marinated in citrus juice and then grilled. This is not the Mexican food you're used to.
Street vendors also offer up kibbeh, football-shaped bulgur wheat sometimes stuff with meat and then baked or fried. It's a Middle Eastern dish, a legacy of Lebanese immigrants to the city a century ago. It's a favorite snack for locals.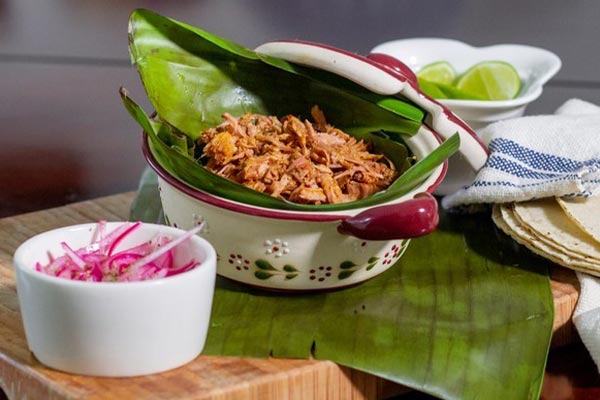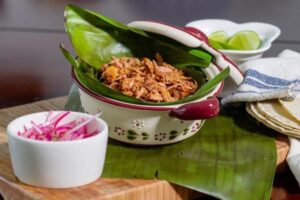 Enjoy Arts and Culture
Free public performances of traditional song and dance is just the start. Mérida has a symphony orchestra, opera house…and you can find live music (salsa, cumbia, rock, jazz, and more) at bars, restaurants, nightclubs, and other venues around town.
There are also art museums, antique shops, shops selling traditional arts and crafts, and cutting-edge galleries. And, of course, the city itself is a work of art.
Take a Leisurely Stroll Through Centro
Mérida has one of the largest colonial districts in the world, following only Mexico City and Havana. But it's still manageable on foot.
It's fun to just stroll around and take in the colonial architecture. Centuries-old structures have been turned into government buildings, doctor's offices, bars, restaurants, shops, and private homes. But the elaborate facades and historic exteriors must remain as is.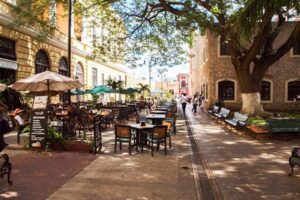 Go to the Market
Take a breather and sit on the wrought-iron benches in the many parks and plazas. Pop into the cathedral or parish churches (as long as a service isn't being held), and check out the colonial religious art. See an open doorway? It might be the entrance to a cool café, shop, or restaurant—often in a landscaped and decorated courtyard, complete with tinkling fountain.
Mérida has no shortage of traditional markets; places where you can find fresh fruits and veggies, meat, fish, fresh flowers…not to mention kitchen tools and household goods. Each neighborhood has one within walking distance.
But the largest market in town, Lucas de Galvez, is also worth a visit. The main market building is a maze-like warren of stalls. Produce in one section, fish in another, pork in another…power tools, hardware, cellphone accessories, clothing…all have their place.
And the surrounding streets and sidewalks are packed with vendors who have not secured a coveted spot within the market. It's crowded and noisy…but it's something you must experience.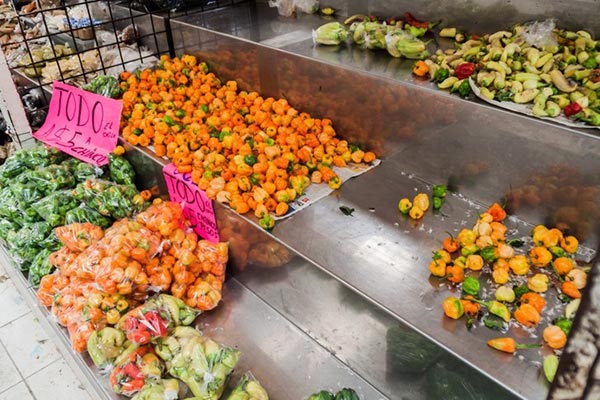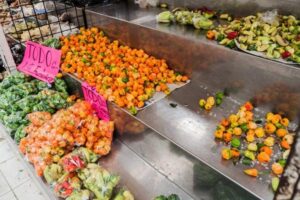 Hit the Beach
I have friends and acquaintances in Mérida, and I'm a member of several expat Facebook groups there (a great way to get information on a place, by the way). And every summer, it's the same story: "It's so hot today, I'm hitting the beach."
Luckily, the nearest beach to Mérida, in the seaside town of Progreso, is just about a half-hour drive. It's a straight shot north along a modern highway. The main beach in town features a malecon, or seaside promenade, with the sand and sea on one side and open-air seafood restaurants on the other.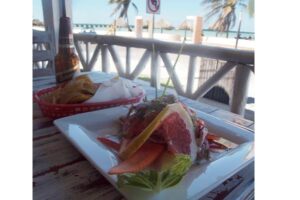 Many Mérida families have homes in and around Progreso. It's the place to go on holiday weekends, Christmas, Easter…or during the hottest parts of summer. Often, the whole family heads to the beach and dad or mom commutes in to work in the city during the week.
With access so quick and easy, especially to the modern northern section of the city, it's no problem to get to and from the beach and Mérida.
Ronan says: As Jason mentions, it gets hot in Mérida and around the Yucatán in summer. Hot and humid.
That's good news for us as investors because the luxury water-view condos we can lock down on Thursday are ideal for the well-heeled middle classes of the region crying out for a high-class community like this marina.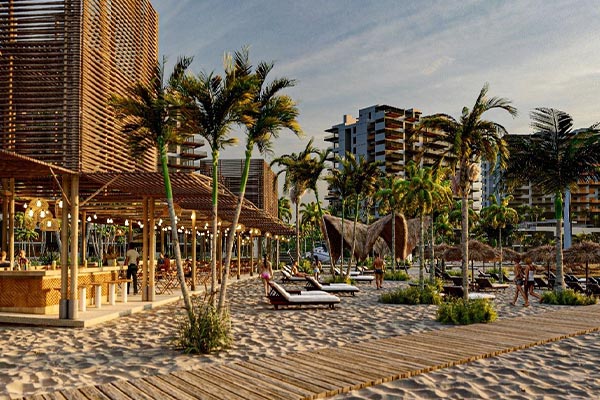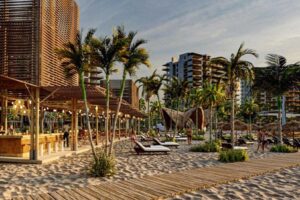 Then, in the winter you'll have the hottest address in the region for snowbirders who want to live on the water but close to the action of Mérida. I figure you could see double-digit yields and still have your place for yourself, friends, and family when you want it.During the summer, they leave the city en masse for the coast, setting up base there for the hottest months.
I'll be talking more about this aspect of the deal soon…
Your Daily Dream Home
Skien, Norway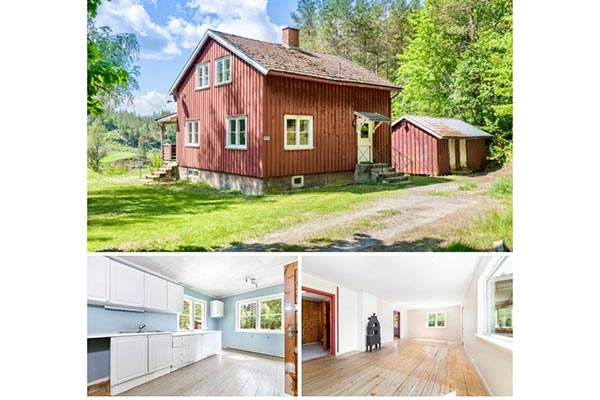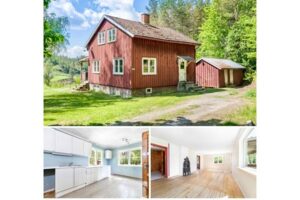 Located in southern Norway, a little over two hours south of Oslo, is this two-bed, one-bath cottage. It has a kitchen, a living room with a wood burning stove, an office (which could be used as a third bedroom), and a basement with a laundry area. There's also a covered patio that's accessed from the living room. It sits on a lot of three-quarters of an acre, planted with trees and a lawn. There's also two outbuildings and a garage on the property. ⁠⁠ ⁠⁠⁠⁠
Remember, we don't make money from any listing shared here in the Your Daily Dream Home section. We have no dog in the fight. We're just sharing cool properties we've found.
Get Your Free Real Estate Report Now
Sign up for our free daily Postcard e-letter and get a valuable free report on the The 5 Best Places to Buy Real Estate In 2023.
Related Articles
A Colonial City and a Landmark Marina Deal in Mexico