Moving to another country is much easier nowadays than in the past, especially if you've chosen a country that offers an excellent variety of opportunities. Numerous countries fit this description, but for me there's one clear, standout spot: Vietnam.
Here are four reasons why it's the perfect base for your roving retirement…
1. Earning Opportunities Galore
If you're not completely financially independent and need to boost your funds to maintain your roving retirement, finding work while you're travelling can pose challenges. The culture shock and language barriers can be stressful and you don't want to be digging into your savings too much and finding yourself on a flight back home well before you planned.
TESL (Teaching English as a Second Language) is a huge business worldwide and provides numerous opportunities for native speakers to move about and see the world. Vietnam is a hotspot for English teaching as their government requires all children to learn the language at school. This policy has seen unprecedented growth in the number of English language schools throughout the country and created many opportunities for roving retirees to get a feel for the country and lifestyle, and at the same time earn a living to maintain it.
Vietnam is one of the best places to get a job for new ESL teachers. The country's low cost of living compared to an ESL teacher's salary means you can enjoy a very comfortable lifestyle and still be able to save money—a perfect start to your new life overseas. In fact, you may never want to leave!
Working Online
Today, working online gives roving retirees the flexibility to be location independent, however, the cost of living of where stay you will have a considerable impact on your ability to save money to maintain your new lifestyle. Obviously, if you choose to live in Norway, Singapore, or Tokyo, you'll need to earn a lot more or be pretty careful with your funds.
Vietnam's low cost of living and good infrastructure allows retirees the time and resources to concentrate on building their business. Unless you wish to live an extravagant lifestyle (which is entirely possible), or, you choose to live in isolation in the countryside, you'll probably manage quite well with everything you could possibly need at your fingertips.
Working online requires a good internet speed, and while speeds can vary throughout the country, in the cities 35MBps should cover anything you need to do. 4G internet on your phone is also cheap, easy, and fast using a locally bought SIM card. Nor is it necessary to remain in your office or living room to work online, almost every one of the thousands of cafes, restaurants, and bars in Vietnam's big cities have free WiFi. So, sit back and earn some money while watching the world go by.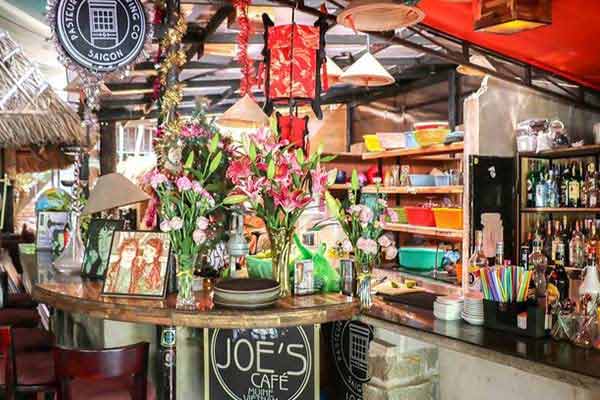 Start a Business
Start a business, hire a manager and keep on roving! Vietnam's economy is thriving and rapidly expanding, boasting a growth rate of 6.81%—the fastest in Southeast Asia. It's rearing a population ungry for new things. Vietnam's culture has become much more tolerant of foreign values, and foreigners' skills and knowledge are highly sought-after.
Opportunities exist now as the local market embraces Western culture. Expats no longer need to aim their businesses at foreigners only. Nowadays they target the rising middle class and their disposable incomes as they ride the wave of consumerism sweeping the country.
As well as Western restaurants and bars, expats are opening craft breweries, supplying translation services, real estate broking, running hostels and boutique accommodation, recruiting staff, even opening modelling agencies. If you have a particular skill and the right contacts, starting a business can be a lucrative investment in a Vietnam that is opening up to new ideas.
2.  Give Something Back
Volunteering is a great way to introduce yourself to a country and its people through a meaningful and rewarding program. There are plenty of opportunities for volunteering in Vietnam, allowing you to see an aspect of the country that ordinary tourists don't experience.
The Vietnam War left the country unified but ultimately damaged politically and economically. To help the country get back on its feet, the government encouraged volunteers from every walk of life, including education, health, the environment, and youth support and development. These programs introduce volunteers to all kinds of local activities and customs. From shopping in floating markets, visiting temples, trekking in steamy, tropical jungles, and crossing high mountain passes.
Find out what it's like to live in a community of warm and welcoming people who have enormous respect for your time and skills. Enjoy your roving retirement with the great satisfaction of helping to complete a meaningful project and watching the difference it makes to people's everyday lives.
3. A Wealth of Lifestyle Options
Vietnam offers foreign retirees a wide array of choices to stay and base yourself. Live in a big city, try a sea change or even a tree change. Whatever you choose, there's always numerous activities and destinations to seek out once settled.
Big cities like Ho Chi Minh City (formerly Saigon), Hanoi and Da Nang offer foreigners all the latest mod-cons, entertainment options, food choices, and Western-standard healthcare facilities. You'll want for nothing and enjoy a high standard of living that could be beyond reach back home.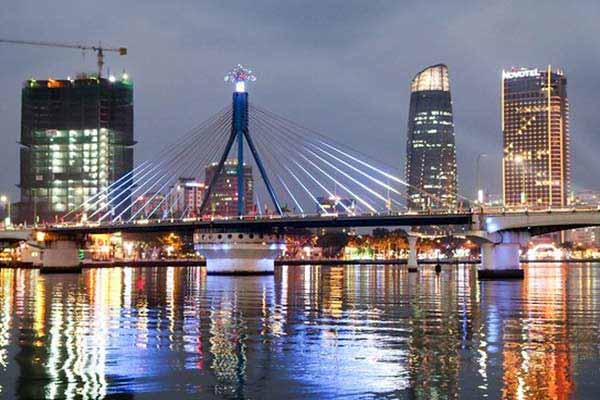 If it's a sea change you desire, look no further than Vietnam's coastline. A 2,000-mile stretch of tropical beaches that lay at the foot of lush jungle, mountain ranges, and verdant rice paddies.
Choose from towns like Mui Ne, a kite-surfing mecca, World Heritage-listed Hoi An or the ever-popular Nha Trang. If you want to get away from it all, skip over to Phu Quoc, an island paradise just off the southern coast in the Sea of Thailand. Whether it be a resort, boutique accommodation or finding a place of your own, if the sea beckons you, Vietnam can cater for it.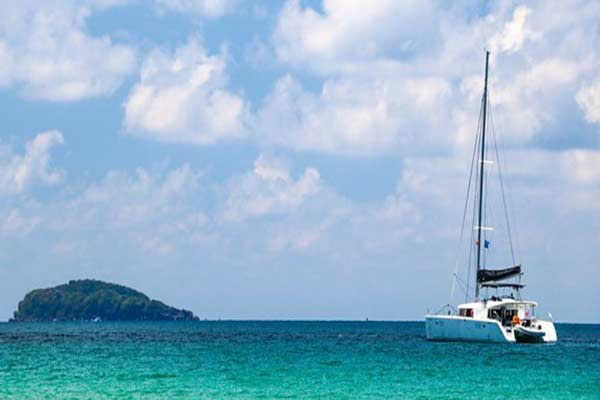 Tree-changers rejoice! Vietnam's forests have been rapidly recovering, and are almost at pre-war coverage. Forest management including reforestation has been widely implemented to protect the country against climate change.
The heavily forested highland region of Da Lat attracts many visitors with its cooler climate, while the Mekong Delta boasts a number of top-class eco-resorts within its dense jungle waterways. Just 60 miles south of Hanoi, you can base yourself in the stunning and diverse city of Ninh Binh, a mixture of limestone karsts, rice paddies, waterfalls, jungle, and temples. Locals call it 'Ha Long Bay on land' because of its similar iconic karsts.
4. The Perfect Travel Hub
Situated right in the middle of Southeast Asia, Vietnam is a convenient and well-used travel hub; a cheap launch pad to almost anywhere in the world. People based in Hanoi or Ho Chi Minh City have the choice of many airlines flying routes to such major destinations as Australia, the U.S., Europe, China, Russia, Turkey, India and other parts of Southeast Asia.
If you need to get away, you are spoiled for choice. Top-shelf airlines like Qantas, Singapore Airlines, Turkish Airlines, Qatar Airways, and Cathay Pacific operate alongside budget airlines like Air Asia, Jetstar, Malindo and China Southern. In 24 hours you can be just about anywhere in the world.
A roving retirement is about finding a base and using it to consolidate yourself while you wander the world. Our top reason for choosing Vietnam as our base is the wealth of choices and opportunities that exist here. Add to that the cost and standard of living, and the friendly, warm and hospitable people, and you'll understand why so many expats have made Vietnam home.
Related Articles
Living Internationally: How to Enjoy a Roving Retirement
The World's Best Places to Retire
Upcoming Conferences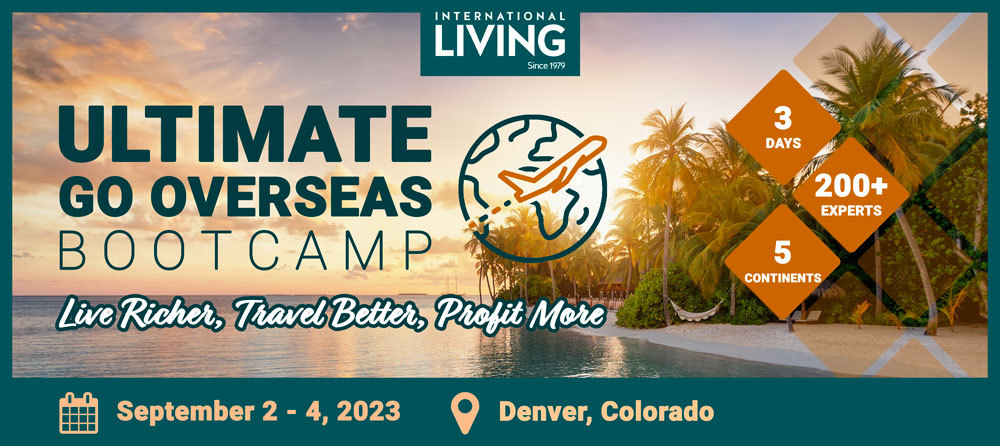 Most Popular Products