Peniche on Portugal's Silver Coast has the best waves I've ever seen.
Huge waves. Fast, barreling waves. The kind that will whip you off your feet. Tube waves that surfers travel half-way across the world to find.
Indeed, surfers are everywhere. Tall, bronzed, with chiseled good looks. Barefoot and bare-chested.
But I didn't come here to surf. For the past few days, I've been traveling from town to town all along this sun-kissed coast in search of that special kind of alchemy…that blend of attributes that distinguishes a nice place from a true expat destination.
Are you interested in retiring abroad? Yes | Not Sure Yet
On the Silver Coast there are a lot of candidates. And the more of it I explore, the more I'm concluding that there isn't just one standout destination, but many…

For the beach lover, Peniche is as good as it gets. I spent an afternoon in its historic center, strolling its calçada portuguesa, the embroidered pavement of black and white hand-cut stones that's unique to Portuguese town.
An impressive cliff-top fortress controls its port. Stocky 15th-century churches lend grandeur to each of its small town squares…
What I like about a Peniche is that it's a real working town. Not a resort. You'll see leathery-skinned fishermen in tattered caps relaxing outside bars. There's a shabby charm to it. But visitors are certainly well catered to with some sublime seafood restaurants serving up delicious charcoal grilled sardines for about $10 a plate.
Most of the action in Peniche happens around its perimeter, where miles of sandy beaches offer up some the best surf breaks in Europe. For the surfing connoisseur, Superturbos beach is the crown jewel, with its curvy waves and hollow, powerful tubes. But there are beaches here for everyone. Vast stretches of empty white sand where you'll hardly see a footprint…secret little coves protected by Jurassic Age-strata of black rock…as well as bar-lined beaches that invite you to while away an afternoon on a sun lounger.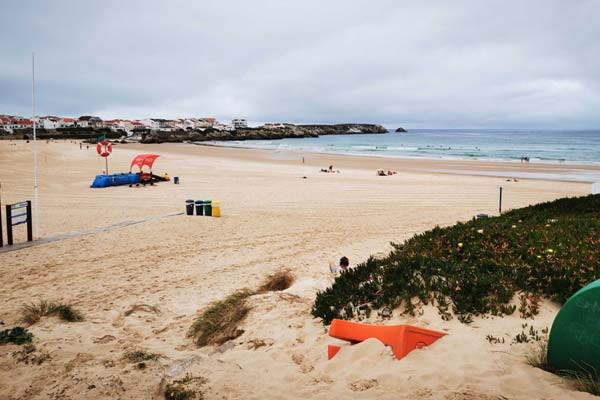 Golfers should head about 30 minutes north of Peniche, where a cluster of resort communities offer world-class golf and top-tier beaches on your doorstep.
My base on the Silver Coast is in Praia D'El Rey Golf and Beach community, which has an impressive course set amongst its sandy dunes. You can join Praia D'El Rey and West Cliffs nearby for an annual fee of about €1,500. In between those two courses is the Royal Óbidos, which has hosted the European Tour.
From a second home perspective, there's good value here too. In Praia D'El Rey, you can own a villa from €260,000 ($273,520). However, the true buying moment here might have been two years ago…
Get Your Free Real Estate Report Now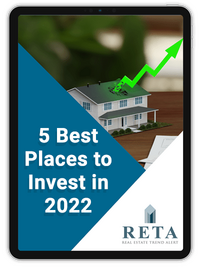 Sign up for our free daily Postcard e-letter and get a valuable free report on the The 5 Best Places to Buy Real Estate In 2022.
The condo I'm staying in is owned by international real estate expert, Ronan McMahon. It sits frontline to the beach, and says it cost him just €300,000 when it bought it a couple of years back. I did some sleuthing and discovered the exact same condo type now listing for €395,000 ($415,540).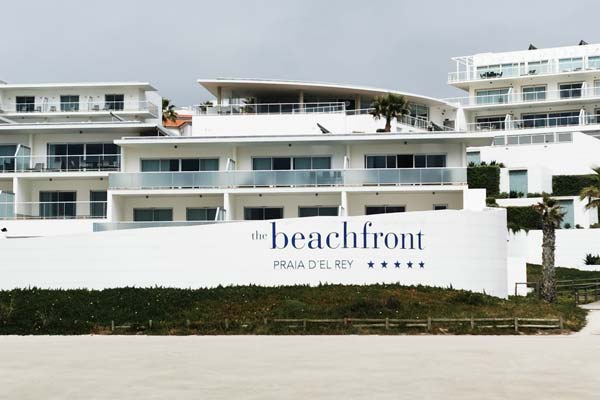 However, the true bargain hunter will want to head inland. A pleasant hour's drive through pine forests takes me to the city of Tomar, the former seat of the Order of the Knights Templar.
The city is famed for its impressive Convent of Christ, a UNESCO World Heritage Site that overlooks the town. But more recently the place has been attracting budget conscious expats too.
Historic homes within the medieval center are still very reasonably priced. I came across a renovated three-bedroom house listing for €170,000 ($178,671). And a large five-bedroom place with a garage right on one of the city's main squares for €260,000 ($273,262).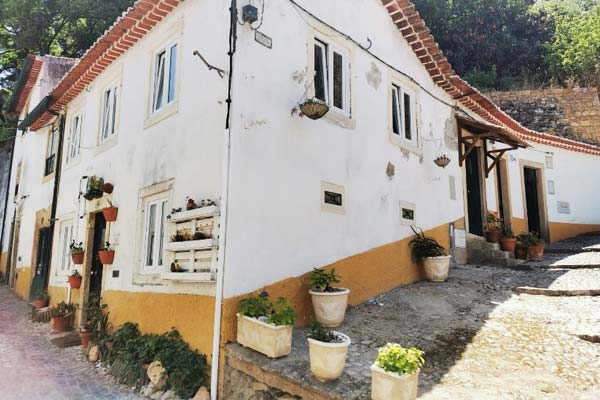 Tomar is a very livable city if you can forgo proximity to the beach (it's about an hour from the coast). And it seems to be making strides in the right direction. A colleague of mine who visited a few years back found it tatty—much has changed since. Buildings are white and gleaming. Streets are wide and leafy. There's a large indoor market. A manicured park overlooking the river Nabão. And there's a great buzz about the place.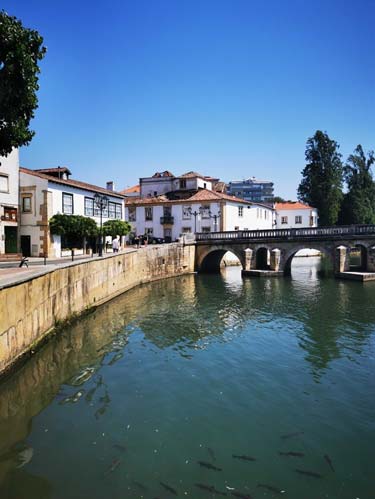 But there's always a trade-off. Away from the ocean, temperatures here soar in summer. While it was a pleasant 73 F on the coast, it was a scorching 95 F in Tomar…
The beauty of Portugal and the Silver Coast is that there is such variety in so small an area. And I've still a lot more to explore. I'll be laying out my full finding in an upcoming issue of International Living magazine. Stay tuned…
Get Your Free Real Estate Report Now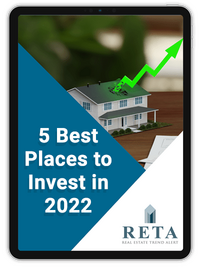 Sign up for our free daily Postcard e-letter and get a valuable free report on the The 5 Best Places to Buy Real Estate In 2022.
Related Articles
Real Estate & Property in Portugal
Everything You Need to Know about The Algarve, Portugal
An Overview of Traditions and Culture in Portugal
Upcoming Conferences
Live Better, Spend Less, Retire Sooner
IL's Retire Overseas Bootcamp
October 21-23, 2022 in Atlanta, GA

In safe, warm, welcoming communities abroad, as little as $1,700 a month can bankroll a good life... this fall, our experts will show you where—and how.
Early Bird DISCOUNT—Save $100 When You Register by Sep. 29
Details Here IL's Retire Overseas Bootcamp
---
Registration Now Open for the Best of Europe Private Screening

In the Right Spots in Europe, You Can Retire in Style—in an Historic, Sun-Drenched Locale—for as Little as $2,300 a Month or Less—Especially Now With the Dollar and Euro at Parity for the First Time in Two Decades.
And We'll Show You How, October 1-2, During the Special All-Online Best of Europe Private Screening.
---
The Income Revolution Forum
What if You Had the Freedom to Enjoy the Good Life Anywhere in the World You Wanted to Be...and Get Paid While You're There?
We'll show you how—with hands-on guidance—you could beat inflation...secure your retirement...ditch your commute...and turn a skill you already have into a portable side income of $300, $600, even $3,000 or more a month.
Popular Articles You May Also Like