Argentina is famous worldwide not only for its asado (the technique and event of having and attending a barbecue) but also for its wine, making it the ideal country for a red wine, red meat tour.
Spanish colonizers brought the first vines in the early 1600s, which thrived in the optimum soil and weather conditions of the Andean region. Subsequent French and Italian immigrants arrived with their own favored varietals, and the wine-making industry flourished.
The provinces with a range of higher altitudes are still where most of the country's wines are produced. Two of those provinces are Salta—famous for its signature white Torrontes—and Mendoza, home to Argentina's most characteristic varietal: Malbec. The province is also Argentina's biggest wine producer.
High-quality wine—at very affordable prices.
The range of altitudes, soil types, growing conditions, and the varying methods of vinification produce a wide range of outstanding, often award-winning wines. This plethora of high quality wine—at very affordable prices—has led to a huge growth in the number of enthusiasts visiting Mendoza every year.
The hardest decision for any visitor is going to be choosing which wines to try. If you have limited time, a quick visit to any of the city's wine merchants is a must. Many vintners speak excellent English and will be able to offer a selection based on your personal tastes. Prices vary as widely as the choice, starting as low as a few dollars up to a few hundred dollars or more.
If you have time, visit at least a few of the local wineries (known here as bodegas) offering tours and wine tastings. Choosing which bodegas to visit is not going to be easy. If you have a vehicle and unlimited time, exploring the countryside and visiting some of the lesser visited examples makes for a relaxed and casual day. However, do remember that drinking and driving laws apply.
A second option is to hire a driver for the day, which allows everybody to partake in a glass or two. Costs can vary widely. For example, a trip to bodegas Renacer and Kaiken with lunch at the Casa El Enemigo can cost as little as $77 for a taxi with a local driver. A small-group organized tour with an English-speaking guide costs more, at $150 to $180 per person, but does include tours and wine tastings at three bodegas and a lunch. Private organized tours are also available, with prices ranging from $200 to $250 per person.
Another affordable and easy option is most likely something you are already familiar with. It is a hop on-hop-off bus that—instead of being the usual city tour—visits a variety of different areas and their bodegas. Pick up and drop off from your hotel is included and, with the help of your onboard English-speaking guide, you choose which bodegas to visit. A typical itinerary is to visit two bodegas in the morning, have lunch at a third, and visit a final one in the afternoon. Pick up is usually between 7:30 and 8 a.m. and drop off may be as late as 7 p.m., so it does make for a long day.
Bus Vitivinícola offers five different itineraries throughout the week. Most of the tours offer five to six different bodegas to choose from, with at least two of them offering lunch options. (See: Busvitivinicola.com) The Valle de Uco tour offers only three bodegas as it is much further from the city. Dramatic scenery of deserted fields, ranks of vines, blue skies, and snow-capped mountains dominates the landscape as your bus climbs up to over 9,800 feet above sea level.
Hop on tours range from $22 to $26 per person and cover transportation and guide only. Prices for entry and wine tastings (plus information on production methods and often fascinating histories) in the different bodegas ranges from $5 to $10 per person and in many cases is deductible from wine purchases. At least two of the bodegas listed offer lunches with prices ranging from $20 to $40. One wonderful exception is that offered by Bodega Norton (on the El Rio tour) where, for $55, you can enjoy a sparkling aperitif before digging into a seven-course meal with wine pairings.
These additional costs do add up: the Lujan Sur route, for example (an excellent choice for lovers of sparkling wine as it includes a winery affiliated with Moët and Chandon) costs approximately $60 per person (purchases not included). However, this still makes the hop on-hop off bus an inexpensive way to experience some of Mendoza's bodegas, while giving you some flexibility in your choice of which ones to visit.
Don't worry if you get too carried away with your wine purchases and can't fit them all in your suitcase. Argentinians like to take their favorite wines with them when they travel, which has led to much less restrictive rules than on international flights. Allowances vary with each airline, with some domestic flights allowing (if space allows) up to six bottles as carry-on. I've witnessed this in person.
Highlights of the many wines I tried in Argentina were Luigi Bosca Malbec Terroir (the 2015 vintage was spectacular), Cereus Cafayate Malbec Reserva, and a gem from Salta province, the Laborum Torrontes. Salud!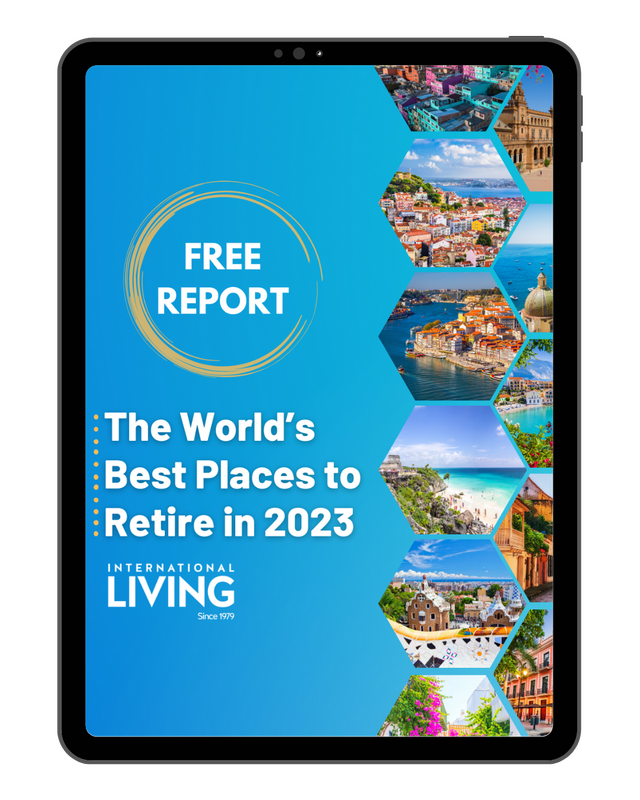 Get Your Free Report on the World's Best Places to Retire:
Learn more about the best places in the world to retire in our daily postcard e-letter.
Simply enter your email address below to sign up for our free daily postcards and we'll also send you a FREE report on The World's Top 10 Retirement Havens, plus access to over 10 more free reports. Our gift to you, on our favorite destinations.
Related Articles
A Rent-Free Summer in Mendoza, Argentina
Is it Safe to Live in Argentina?
Everything You Need to Know About Travel in Argentina