Like so many others, I grew up thinking of the U.S. as "the" land of opportunity. As if there were only one. After 16 years in Panama, I know better. Panama is clearly a land of opportunity, too. Turns out, it's one of the best out there. And many expats…from the U.S., Canada, Europe, and beyond…have found it's easier to live and work in Panama than it was back home.
I'm not just talking about our busy, bustling capital. Adventurous types come here and quickly realize that Panama still has many untapped areas. And for anyone in search of new opportunities, that's very exciting.
Take Portobelo, for example. It's located in the Caribbean, which is one of the most desirable regions on the planet. And yet you can live here on a mere fraction of what it would cost in a famous Caribbean destination like The Bahamas. And unlike The Bahamas, Panama is in a hurricane-free zone and boasts a cosmopolitan world capital.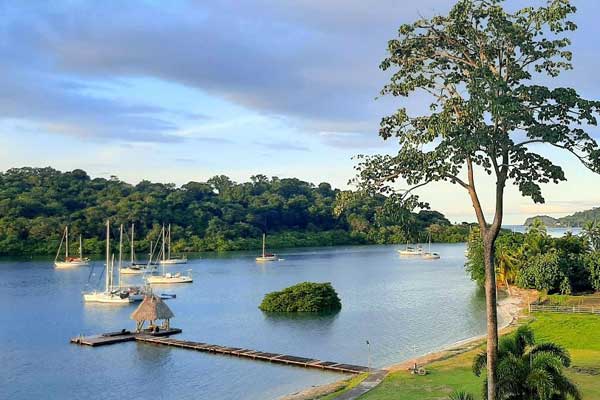 The mix of expats who've found their way here—to "land of opportunity" places like Portobelo—is way more diverse than you might imagine. Some came here as boaters, just planning to dock for a spell. The young owners of El Castillo restaurant came for a beach festival.
There are expats (and entrepreneurs) of all ages…from Guyana, Scotland, Thailand…the list is impressive. And the businesses they've started here run the gamut. There are bed & breakfasts and pizzerias, but I've also seen a dream glamping site, sea cucumber labs, a cobia farm…there are even plans to build seapod apartments here.
Panama welcomes new people and businesses. The home of the Panama Canal, this country is an international hub with incredibly favorable laws. That's an attractive combo that's hard to find. There are many warm, beautiful countries that make working or owning property prohibitive for foreigners.
Sure, Panama has a few restrictions. These keep foreigners from doing certain things—like practicing medicine here. But there are still so many options open to potential expats. If you would like to work here as a freelancer or consultant, or open a brick-and-mortar business like a café or school, that's fine. Be our guest, says Panama.
The country has just unveiled a new extended-stay visa for digital nomad types: The Temporary Telework Visa. It allows you to come down and stay here—not for three months or even six, but for nine months. And you can extend for an additional nine months. That's a generous total of 18 months, and the main requirements are simple: you must have medical insurance and an external source of income (at least $3,000 a month).
Then there's the "Foreign Professionals" Visa. This option has been around for over eight years and allows you to work in Panama. Once again, the main requirements are simple: you need a university education and you need to find and hold down a job in Panama.
Of course, Panama is most famous for its Pensionado or Pensioner's Visa. Many pension holders have moved here, meaning to retire and live the good life. Sip ronconcolas on the beach, that's what I want to do, they say.
Problem is, they look around—and what do they see? Opportunity. Niches to fill and raw, natural destinations with inexpensive land. And thus, many of them rejoin the working masses, albeit on their own terms….
These days, owning a vacation rental doesn't mean you're tied to one place, laundering an endless procession of sheets and towels for new guests. You can block out whatever dates you want. And here, it's easy to hire a caretaker or management company to do all the work. Go visit family back home, take a cruise, explore Asia. Panama is a major flight hub, and you should definitely take advantage.
There are quite a few more benefits to living and doing business here. If you're from the States, you don't have to worry about exchange rates; Panama started using the U.S. dollar as an official currency in 1904. Panama has a large international banking sector and banks here are famously liquid and stable. And then there are the tax laws.
First of all, Panamanian income tax is only due on income earned in Panama. As a freelance writer for an international publication, I pay zero income tax here. I work out of my home and I'm not required to set up any kind of corporation or pay for licenses or certificates…no business fees of any kind.
Though I am not required to declare income, I do, every year. I simply go to the country's online "Etax" website and list my "foreign sourced income." I don't have to pay anything, but I've now got enough local income tax declarations to get a substantial home loan here. In fact, I've just submitted all the paperwork.
The home I've chosen is one of many apartments here with property tax exemptions. I'll pay less than $25 a year on property tax till 2030 (that's not a typo). After 2030, property taxes will kick in, but at just 0.5% a year, they won't make a dent.
My office will be my balcony overlooking the tropical Pacific. The building has a social area where I can work on my laptop or have drinks with my neighbors. There are also two pools, a gym, and a party room. I'll continue to live on my current budget of around $2,600 a month, including mortgage payments. (And dinners out…one of my favorite places is owned by Italian expats.) In five years, I can sell with no penalty owed to the bank.
I know it all sounds too good to be true. I've been here for 16 years and I'm pinching myself. But for me, and for so many others, Panama is "the one"…the perfect land of opportunity.
Get Your Free Panama Report Here:
Learn more about Panama and other countries in our daily postcard e-letter. Simply enter your email address below and we'll send you a FREE REPORT — Panama: Easy, First-World Living and the World's Best Retiree Program.
This special guide covers insider advice on real estate, retirement and more in Panama. It's yours free when you sign up for our IL postcards below.
Related Articles
By Moving to Panama You Can Move to Paradise
An Overview of Traditions and Culture in Panama
Panama Itinerary: How to Spend 7 Days in Panama
Upcoming Conferences
The Only 2023 Fast Track Costa Rica Conference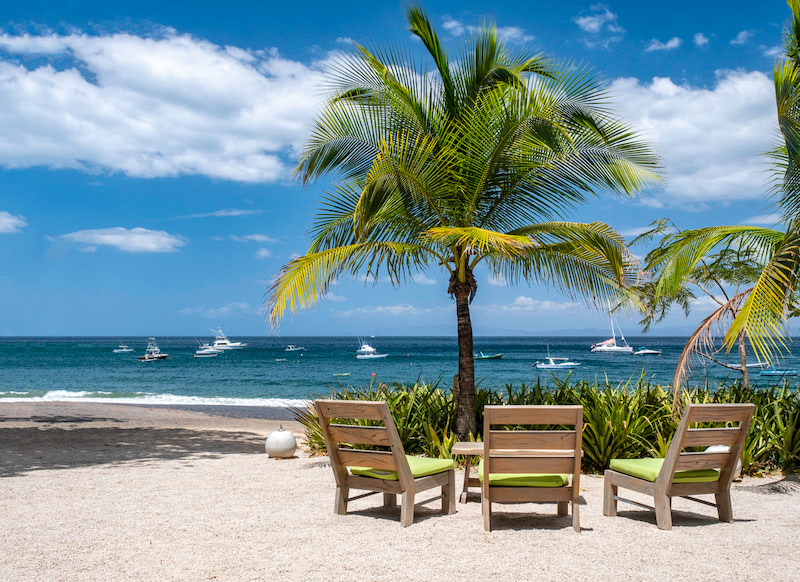 If your dream retirement involves stunning beaches… lush green mountains… a perfect year-round climate… first-rate healthcare… incredible value for money (a couple can live well on $2,109 a month—including rent!)...
Join our Costa Rica experts and expats in June and discover true Pura Vida.
REGISTER NOW, SEATS LIMITED: EARLY BIRD DISCOUNT HERE
---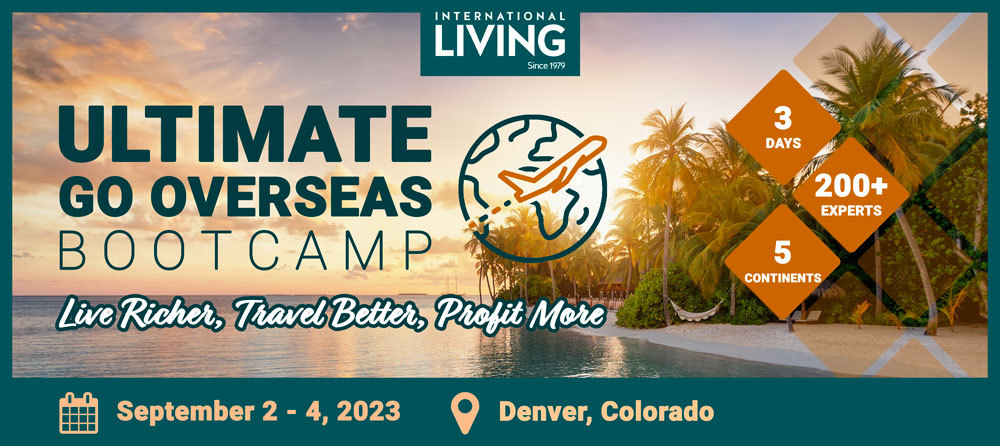 Most Popular Products
Popular Articles You May Also Like