I'm back at my winter base in Mexico. But as I look over the glittering Pacific from the terrace of my condo, it certainly doesn't feel like winter. In perpetually warm and sunny Los Cabos, we mark the season by the arrival of vacationers and snowbirds. And local tourism officials say this high season has been the busiest ever.
I've seen it myself in the packed restaurants around town and all the folks at the clubhouse and around the pool in Copala, the luxury community where I have my condo. When I was in Playa del Carmen in November, it was the same story.
Such is the appeal of these internationalized places. They have an established tourism infrastructure, with easy access to international airports. They're cosmopolitan and inherently desirable places with ideal weather and plenty of fun activities.
At Real Estate Trend Alert, we've done incredibly well by tapping into these booming markets. We've seen strong capital appreciation thanks to rising demand facing supply constraints. We're able to pocket great short-term rental income bolstered by growing tourism. And the rapid rise of "work from anywhere" is also creating opportunities with long-term rentals.
Buy in places where there are supply constraints.
When you travel the world looking for deals, there is always opportunity somewhere. I narrow my search by focusing on these internationalized places. In particular, I'm looking for those that offer the biggest upside for the lowest risk.
This means buying low in the best locations from the best developers with the most desirable projects. By doing that, we can see strong capital appreciation PLUS double-digit rental yields.
And scarcity is a huge part of this equation. We buy in places where there are supply constraints for the best real estate, like limited comparable land, or where land for future development is available only at sky-high prices. Today the scarcity situation is being exacerbated by permitting, bureaucratic, and supply chain bottlenecks; inflation; and materials shortages.
I've seen these market forces at work across my beat. But there are three destinations where conditions are right to buy now and position yourself for profits:
Playa del Carmen, Mexico
It seems everywhere you go these days in Playa del Carmen, you'll find remote workers tapping away at their laptops—in cool cafés and buzzing beach clubs.
It has long been a vacation destination for people from all over around the world. But since the pandemic, Playa has also become a favorite of the newly empowered work-from-home crowd.
Playa is the perfect example of an internationalized place. Cancun airport, with direct flights the U.S., is just 40 minutes north. There is a stand-out restaurant scene and world-class entertainment. And, of course, miles of white-sand beaches and the azure Caribbean.
High short-term rental demand from vacationers means the right rental can stay full up more than 80% of the time. In the last couple of years, we've also seen unprecedented long-term demand from remote workers. This rise of the long-term rental is a double whammy…a good business, but it also takes supply from short-term rentals, therefore increasing occupancy.
These folks aren't looking for cheap or barebones. They want more amenities… and to be by the beach. And they're willing to pay $2,000…$2,500…or more to get it. Trouble is, there just aren't enough properties. And so prices have been going up.
Most desirable coastal land is taken up by resorts, gated communities, and the city itself. This creates barriers (or "moats") to new development. It means there's a scarcity of new high-quality, amenities-rich communities. As scarcity meets growing demand, prices rise.
I have long-time relationships with farsighted developers who purchased prime land before the boom. They can pass on those savings to my Real Estate Trend Alert group in the form of big discounts, which supercharge our gains and rental income.
In April 2017, I brought RETA members a deal in Siempre Playa, downtown, on two-bedroom condos for $198,600. These are now listing for $371,676—a $173,076 uplift. On the rentals, occupancy is between 85% to 90%, with owners setting rates of $150 to $200 per night. Remote workers seeking three-month, six-month, even year-long contracts will pay $2,500 a month.
RETA has also had recent deals on the north edge of town, in a beachfront gated golf community called Corasol. Covering nearly 500 acres, it's a perfect example of a "moat" in action. There simply isn't any land to create anything like this again.
That makes the deals we've had here, including luxury condos in Punta Laguna that RETA members could buy from $228,600, all the more special. Corasol will remain a desirable oasis within Playa del Carmen even as the city grows, which will protect and enhance our investment.
Lagos, Portugal
Before crossing the Atlantic to Mexico, I stopped in the picturesque beach town of Lagos on the Western Algarve.
Lagos's sunny shores offer perfect escapes for all types. It has historical attractions, great food, world-class golf, and miles of limestone caves and grottoes, cliffs, and golden-sand beaches.
Best-in-class rentals are highly sought after. The supply issue is further compounded by a shortage of hotel rooms. And thanks to tight regulations that restrict development, and the lack of developable land, this scarcity is set to worsen.
This restriction on supply is one of the primary reasons why I have been so focused on Lagos. Owning the right kind of property puts you in prime position for handsome rental returns.
Lagos is a place where we have long been able to tap into the high yields of the short-term rental market during the peak summer season. Today, the summer season is even hotter, and demand is almost as high in the shoulder months, which are getting longer. My contact there tells me a well-equipped two-bedroom condo in a good location can see as much as 48 weeks occupancy and earn $50,000 per year.
In a market with soaring demand and dwindling supply, it all stacks up to a powerful proposition for creating income. That's why I'm working on the next RETA deal here as I write this.
But the impact of this scarcity has also been a driving factor in the gains we've already seen in Lagos: In 2020, I recommended condos in a community called Adega. One RETA member bought a condo there for €480,000 and has since sold it for around €675,000. That's an incredible profit of around €195,000. Another RETA member bought an Adega condo for around €500,000, and recently put it on the market, and immediately got an offer of €875,000—a €375,000 uplift.
WHAT IS A RETA DEAL?
Here is the formula I use with every Real Estate Trend Alert deal. I…
1) Find a place on the up…a place where a powerful trend is driving demand, and where there are supply constraints.
2) Figure out the best way to profit. In many places, that's by buying condos and homes pre-construction from a best-in-class developer.
3) Use our group buying power to negotiate special members-only pricing and terms (like availability of developer financing). We get to pick out our choice of units pre-launch at special deeply discounted prices. The developer gets fast sales volume and sales in the bag before they launch. It's a true win/win.
For any deal to cut RETA muster, I expect we will double our cash invested within the next five years.
Los Cabos, Mexico
The number of Americans working remotely more than tripled in 2021 from 2019. Numbers aren't in for 2022 but everyone knows they will be higher again.
They're going places where they can upgrade their lifestyle without extra cost. Where they can live by the beach…enjoy all the modern amenities…and from where they can travel at ease.
Those are the same reasons I make Cabo my winter base. So, it's no surprise that it has become a favored destination of the work-from-home set.
I saw this demographic change while staying at my condo in Cabo the past two winters. Pre-COVID, when my wife and I would go to a cocktail party at a neighbor's, we were the youngest in the room. The gym and party rooms in our community were mostly empty. Then, I started seeing groups of young Silicon Valley types taking walking meetings in the social areas. The gym filled up. The party rooms turned into co-working spaces.
This was all new real estate demand and gave owners a whole new high-yield option. Here you can gross double-digit yields from blue-chip real estate renting to high-quality tenants. That is, of course, once you buy right.
I've seen this phenomenon in action with my own condo, which I rent out when I'm not there. The first summer I made $1,800 a month. Since the pandemic, things have gone crazy. First, rental prices hit $2,500 a month. That seemed huge… Now, you'd do well to find a rental like this for $3,200 or even $3,300 a month.
As long-term renting becomes more attractive, it removes the shorter-term rental supply, therefore increasing income.
Broker contacts tell me there are more buyers than product. The permitting delays, rising costs, scarcity of materials and lack of appropriate land has created a shortage of the right inventory, resulting in rapidly rising property values. We've seen this in the RETA deals we've had here.
Cabo Costa launched in August 2021 with RETA-only pricing starting from $188,200 for two-bedroom ocean-view condos. They now retail from $299,000. A penthouse available for $249,000 was sold in July 2022 for $425,000.
Last August, a local broker contacted me to see if I wanted to sell the condo in Copala I use as my winter base. I bought for $336,156 in 2015…the offer was around $600,000—not that I'm taking it.
Scarcity is here to stay. The supply squeeze combined with the rising demand from the work-from-anywhere folks and the ever-booming short-term rental market across our beat means that prices in these desirable destinations will continue to climb. But RETA members are in a strong position as I expect they'll have the chance to act on deals in all three locations—at deep discounts—in the next three months.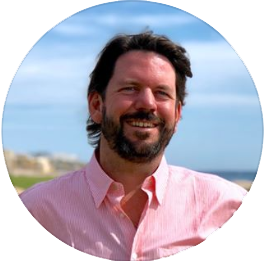 Ronan McMahon is the editor of Real Estate Trend Alert and a contributing editor to IL. He spends at least six months a year crossing the globe in search of the best real estate deals worldwide. For more about his RETA group, and to become a member, go here: IntLiving.com/retamag.
Get Your Free Real Estate Report Now
Sign up for our free daily Postcard e-letter and get a valuable free report on the The 5 Best Places to Buy Real Estate In 2023.
Related Articles
The World's Best Places to Retire
The Cheapest Places in the World to Live
5 Best Caribbean Islands to Live On… and 2 to Avoid