I've lived or worked in six countries on three continents, the longest in Germany where I'm currently living. After over 20 years here, there's a lot I love about the country, but there are definitely things that drive me crazy.
But I'm still here so the good must outweigh the bad, I always say.
Overall, I've lived in five of the 16 German states ranging from north to south. Everywhere I've lived or visited has so much to offer. And I guess good, and bad, is that the loves and hates I've outlined below can be found anywhere you go in the country.
Well, this list of things I love and hate could probably go on and on, but I've reduced it to the top five things I love about Germany and the two things I hate.
Are you interested in retiring abroad? Yes | Not Sure Yet
If you're also an expat in Germany, I'd love to know if you agree or disagree with my list.
Anyway, here we go.
5 Things I Love About Living in Germany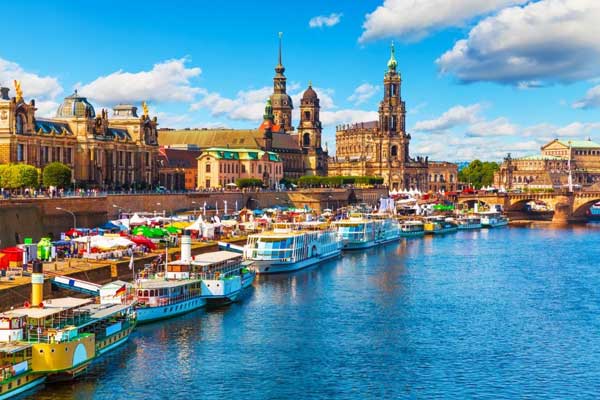 Focus on Living: Quality of Life
People here work to live rather than live to work.
Instead of spending way too much time bragging about slogging away for long hours or sending emails after midnight, people work hard in the office, but make sure to take time out to spend with family and friends, enjoy the outdoors, get some exercise, and fresh air, or just focus on recharging their batteries.
Of course, having six weeks of vacation and many public holidays helps. This doesn't mean people are lazy, rather they are very productive when at work, but don't let that work take over their life as much as in the U.S.
I've experienced and also heard again and again about the quality of life here from Americans who lived here for a couple of years or many. The sadness in some voices as they go back to the States is palpable. From my perspective, it comes down to focusing on what's really important in life. Rather than wasting time sending emails at 3 a.m. as some kind of badge of honor.
International Perspective
I love the many different cultures and languages that are all mixed in Europe. Just an hour or less away you can be in another country soaking up the atmosphere. Or where I live on Lake Constance in southern Germany, you can travel to four countries in under an hour (Germany, Austria, Liechtenstein, and Switzerland). And Italy is only about three hours away by car. It's wonderful to head to another place to get away, even if it's just for an afternoon for a coffee at a café or longer for a leisurely lunch on a sun-lit square people-watching. It feels like a vacation without actually having to go on vacation. I love it!
In general, perhaps due to the proximity to so many other countries, most Germans and Europeans recognize that they are part of a bigger world. In the U.S., I often have the feeling that it is all about the U.S. as if that country is the only one on the planet.
Part of this now is due to the European Union. Germany is one of the main members and many recognize the value of having this more or less cohesive union of countries. Travel is certainly much easier with open borders and it doesn't hurt to have just one currency you can use in most of the countries in the EU.
History & Atmosphere
Partly because the towns/cities tend to be smaller and closer together than in the U.S., there is a great emphasis on walking or biking everywhere or taking public transportation. I love how you can walk to the center of a city or town and just sit at a café, shop, or stroll around exploring. And you rarely get the urban sprawl like in the U.S.
Many places have very old city centers with buildings hundreds of years old. Some towns, such as Ladenburg near Heidelberg in southwestern Germany, were even founded during Roman times, which is mindboggling. So much history and atmosphere to soak up! In the U.S., a town or house from the 19th Century would be considered old.
Two of my favorite Medieval towns to visit are Dinkelsbuehl and Rothenburg ob der Tauber (both in southern Germany not too far from each other). Both towns still have most of their old city walls, which you can walk around on. Rothenburg is also known for hosting Christmas the whole year-round. There are many shops there with decorations and typical seasonal food and drink for sale. The best time to go there is definitely in December. The Christmas markets are alive with excitement and you can enjoy a hot mulled wine or apple cider amongst the old buildings and squares.
Wherever you are in Germany, you are bound to find tons of history to explore and a quiet place to relax, rejuvenate, and people-watch.
Get Your Free Report on Europe Here:
Learn more about countries in Europe and other countries from around the world in our daily postcard e-letter.
Simply enter your email address below and we'll also send you a FREE report - All the Charm and Romance of Europe…at a Price You Can Afford.
Nature
Of course, people hike and bike in the U.S., but here it seems so many more people do. There are amazing biking and hiking trails everywhere. My favorite place to hike is in the Palatinate Forest area (Pfälzer Wald) in southwestern Germany, near where I used to live.
Even in big cities like Munich or Frankfurt, you can quickly be out of town in a green space or find a patch of woods or quiet near the city center.
I remember one drive to Munich where I decided to take the scenic route part of the way. I meandered through quaint Bavarian villages where I felt like I was in the middle of nowhere. Then suddenly, I was crossing over a highway and saw a huge city in front of me. The transition took minutes. That always amazes me here.
Healthcare/Social System
While many here complain about the high taxes, you get a lot of services for your money. There is a substantial system to support people who are out of work, money for families to help raise their children, etc. Everyone has health insurance, either through the national health insurance system or through private health insurance. The government really cares about its citizens and wants to make sure they don't end up hungry on the streets. In the U.S., many scream "socialism" when they hear about this, as if helping people live and be healthy is a bad thing.
2 Things I Hate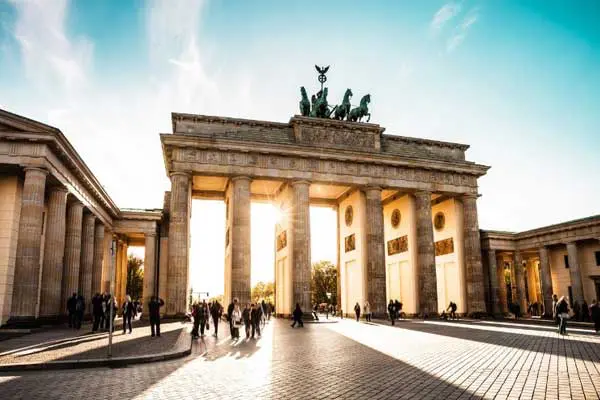 Bureaucracy
Yes, there is bureaucracy in the U.S., but Germans can take it to a new level. For any type of official application or task, you will be given at least 10 pages of forms to fill out, will be required to produce copious amounts of documentation to prove you are who you say you are, and often are required to provide official translations of each document. And don't even ask me about opening hours for government offices. These are often very limited.
It can be most frustrating when you call ahead to find out what is needed, bring a huge folder to the office, only to be told that you forgot form 56216AAB. When you ask why you weren't informed about this beforehand, you often get the answer that whoever answers the phone doesn't really know the process.
And don't think this is just limited to government offices. I've seen similar bureaucratic thinking in companies where getting ahead or being productive isn't as important as ensuring everyone fills out the forms correctly, and follows the process(!). As the Germans say "Ordnung muss sein" (there must be order).
Complaining Culture (Meckerkultur)
This has definitely gotten easier over the years since I've lived here, but you will still find that Germans are quick to point out if you have done something wrong. This could be because you crossed a street against the light, used the bicycle path "incorrectly", etc.
Get Your Free Report on Europe Here:
Learn more about countries in Europe and other countries from around the world in our daily postcard e-letter.
Simply enter your email address below and we'll also send you a FREE report - All the Charm and Romance of Europe…at a Price You Can Afford.
Related Articles
Best Places to Live in Germany
Cost of Living Breakdown for Germany
Upcoming Conferences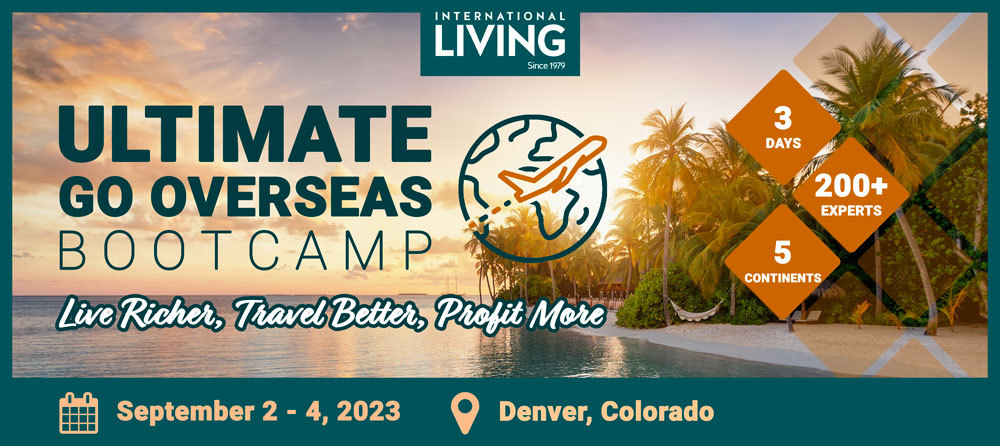 Most Popular Products
Popular Articles You May Also Like