Step back in time and experience the real Portugal in the market town of Loulé. Located less than 10 miles from Faro International Airport, Loulé began life as a Roman fort dating back to the 2nd century B.C. But it was not until the Romans left and the Moors took over that Loulé flourished into an important trade center. Nowadays, Loulé is a bustling city of working-class folks, far enough away from the tourist hub for that authentic Portuguese feel.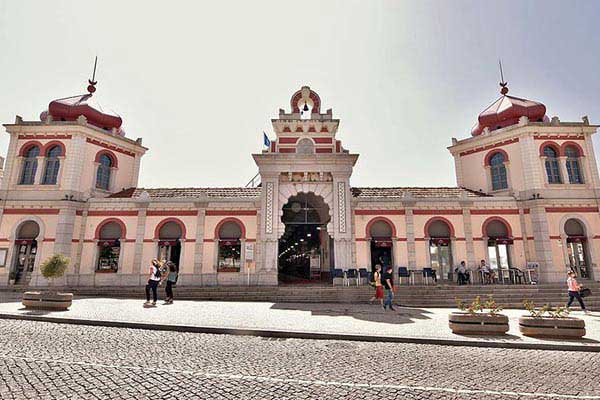 Every visit to Loulé typically begins at the mercado, a daily municipal market where locals go to pick up basic items. Housed inside an ornate, red and white Arabic inspired building, the market offers a medley of fish, produce, handicrafts, spices, local honey, baked goods, and more. On Saturday morning the stalls spill out onto the street offering even more options.
Nearby, also on Saturday mornings is the lively gypsy market that sells an array of clothing, shoes, purses fish, cheese, meats, cork products, and collectibles. Watch and learn from the locals as they haggle with vendors to get the lowest possible prices, saving them bundles of money.
Just a short walk from the market is the Praça da República with its decorative tiled streets and impressive town hall. To the right of the town hall stands the old gate that once served as a portal into the city.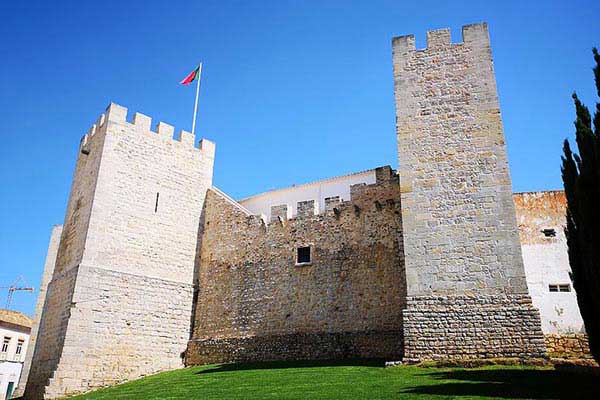 Loulé castle dates back to the 13th century and once formed part of the protective, city walls. It was also home to the governor of the city and served as a royal guesthouse for kings visiting the area. Today only three towers remain for exploration along with a museum. In the museum, visitors can see what a medieval kitchen and library might have looked like along with an assortment of artifacts from the area. Admission is less than $2 and information is provided in English.
Next to the castle is Saint Clemente church, the oldest in the area, dating back to the 13th century. Built on the former site of a mosque when the town was under Moorish rulers, the bell tower was built over the spot where a minaret once stood.
The tiny but impressive chapel of Our Lady of Conception is just a short walk away and the perfect spot to stop and rest. Built in the 17th century the chapel features the traditional blue and white tiles on every wall telling the story of Mary's life. Known in Portuguese as, "azulejos," these traditional tiles are a colorful part of local history. The stunning altar of the chapel is made of gilt wood carving and was built in the Baroque style.
For some Portuguese culture and arts head over to Cine-Teatro Louletano which has entertained the community for the past 75-years. Throughout the year the theatre offers ongoing programs in music, ballet, and theatre. Every summer the theatre hosts a jazz festival. Although performances are held in Portuguese, music, and dance easily can transcend almost any language barrier.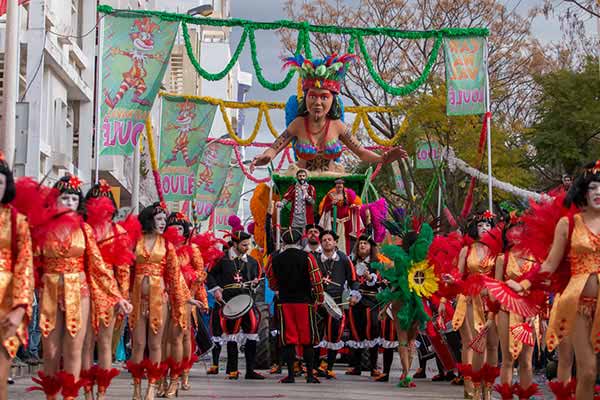 Every February all of Portugal comes to life with Carnival celebrations and Loulé is no exception. Dating back 100-years, Loulé is home to the largest and oldest pre-Lenten celebration in the country. This multi-day street party is a riotous romp of parades, costumes, floats, music, dancing food, drinks, and fun for all ages. Loulé claims to host the biggest celebration in the entire Algarve region of Portugal.
Outside the city center of Loulé is a plethora of different hotspots that offer something for almost everyone.
From all major roads leading into Loulé, it's easy to spot the Shrine of Nossa Senhora da Piedade. Sitting perched on a hilltop the dome-shaped building is the largest Marian sanctuary in the Algarve. Although the original sanctuary dates back to 1553, it is now part of a modern church that resembles a spaceship. Pilgrims can be spotted walking up the long hill to the top but the rest of us will appreciate being able to drive up instead.
In the nearby town of Almancil is the picturesque little Church of São Lourenço. Built in 1672, it was not until 1730 when traditional blue, tiles were applied to the walls. The tiles depict the life of Saint Lawrence and make this little gem a true artistic treasure. The altarpiece is carved from wood which adds even more decorative value to this 18th-century church. Many consider this tiny church to be one of the most beautiful in the country.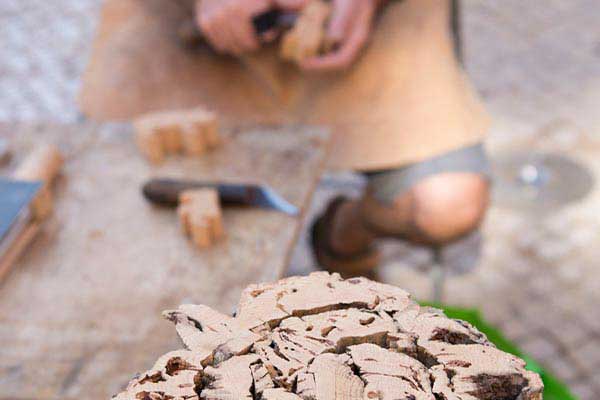 Did you ever wonder when popping the cork on a bottle of wine where that tiny, little stopper came from? A little-known fact to many is that Portugal produces over half of the world's cork population. Cork grows on trees and is the bark of a special type of cork oak that grows abundantly here in Portugal. A fifteen-minute drive from Loulé is Novacorticia, a cork factory that is open to the public. Here visitors can tour the plant to learn about how cork is harvested and what it can be used for besides keeping wine inside a bottle. Cork is made into hundreds of items such as clothes, shoes, notebooks, hats, purses, and even used in building construction.
During the summer the entire Algarve is bursting with excitement around every corner. Head to the Atlantic coastline and dip your toes in the water at some of Europe's most stunning beaches or hire a boat for an adventure at sea. From whale watching, deep-sea fishing, or adrenaline-filled speed boat rides there is something for everyone. Treat the kids to local waterparks, miniature golf parks, or visit the largest sand sculptures in the world.
Renting a car will provide visitors with the most convenient way to get around. Throughout Portugal, all roads are well maintained and easy to navigate. Another option is to use the public bus system with connections from all major cities into Loulé.
Get Your Free Portugal Report Here:
Romance, culture and adventure awaits in Portugal. Learn more about Portugal and other European countries in our daily postcard e-letter. Simply enter your email address below and we'll send you a FREE REPORT - Explore the Old World in Laidback Portugal.
This special guide covers real estate, retirement and more in Portugal and is yours free when you sign up for our IL postcards below.
Related Articles
Top 10 Things to Do in Portugal
Portugal Itinerary: How to Spend 7 Days in Portugal
Upcoming Conferences
The Only 2023 Fast Track Costa Rica Conference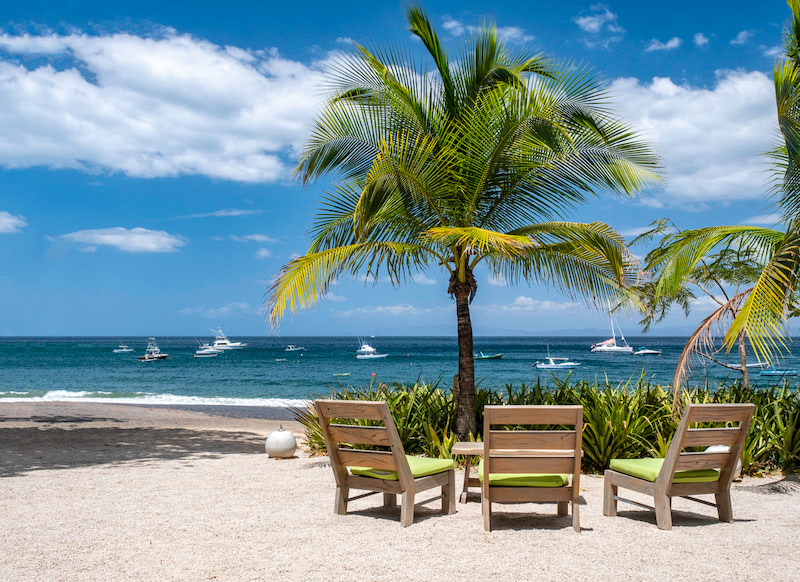 If your dream retirement involves stunning beaches… lush green mountains… a perfect year-round climate… first-rate healthcare… incredible value for money (a couple can live well on $2,109 a month—including rent!)...
Join our Costa Rica experts and expats in June and discover true Pura Vida.
REGISTER NOW, SEATS LIMITED: EARLY BIRD DISCOUNT HERE
---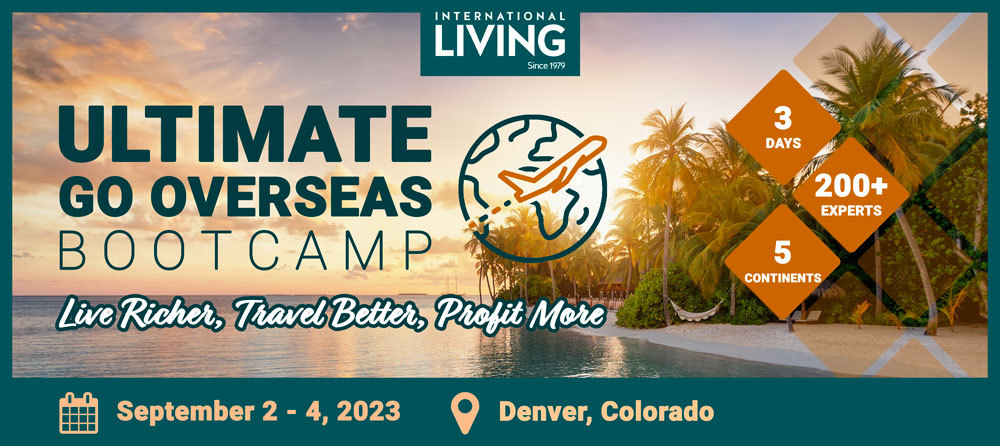 Most Popular Products