Exploring Panama's picturesque Azuero Peninsula is akin to traveling back to a simpler time. The hectic hustle and bustle of Panama City seems far away after turning off of the busy Pan-American Highway.
This is the "heartland" of the country, home to traditional artisans, abundant agriculture, rolling ranchlands, and seaside fun along the Pacific Coast. Chitre, the largest city in the Azuero Peninsula, is the gateway to this bucolic area. The further south you head, the lusher the landscape as the green hillsides dotted with cattle and horses spill down to the ocean's edge, creating a rich and picturesque rural tapestry.
My 10 things to do start at Chitre, at the top of the Azuero Peninsula, and end at Cambutal, on its southernmost tip.
1. San Juan Bautista de Chitré Cathedral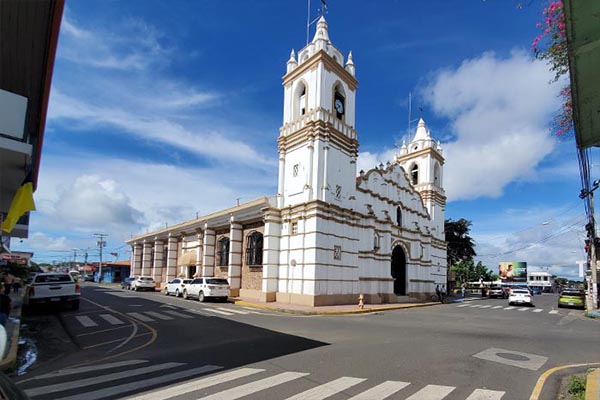 With more than 100 years of history, this elegant church, located in Chitre's vibrant town square, is one of the most important tourist and cultural icons on the peninsula. Striking architecture, an exquisite altar, large paintings and frescoes, figures of saints, and original stained-glass windows have been preserved through several renovations. You will definitely be inspired to take photos! When visiting this historical landmark, remember that it is an active Catholic church and modest attire should be worn.
2. Ceramic Creations, La Arena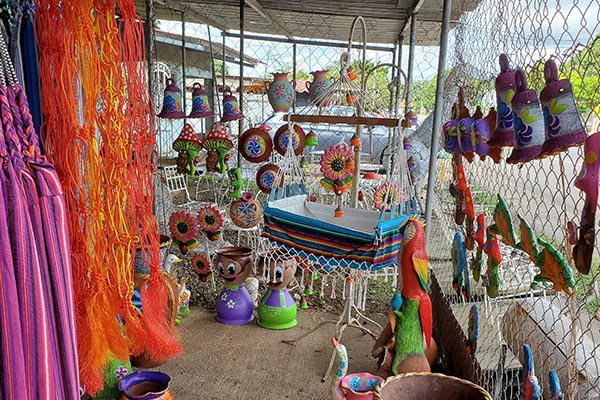 The famous pottery town of La Arena is only one mile west of Chitre and is known for some of the finest pottery and ceramics in all of Panama. Shop for colorful and traditional locally produced pots, plates, vases, mugs, and more. As you stroll the streets, you might spot an artisan that is painting pots or spinning clay in one of the shops. Also known for its traditional bread, pop into a panaderia (bakery) and sample the pastries, bread, and cookies.
3. Abuelo Rum Tour, Pese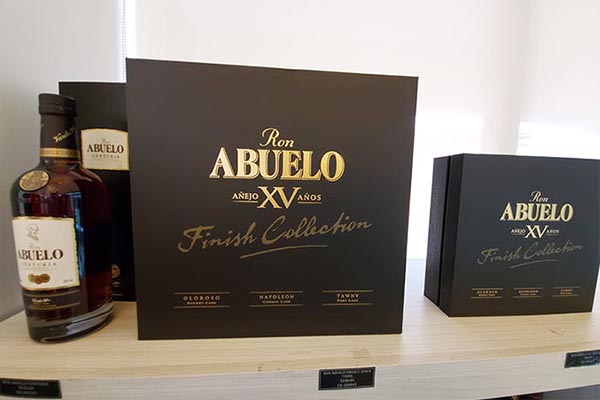 During this tour to the sprawling Hacienda San Isidro, visitors enjoy a countryside experience with an oxcart ride through sugarcane fields, a visit to the distillery and warehouses, a well-prepared lunch, and, of course, a tasting of their best rum selections. This popular tour can be booked through Cubita Tours in Chitre. The quaint little town of Pese, with its tidy town square and pretty church, is worth a trip in itself.
4. Las Tablas Carnival, Las Tablas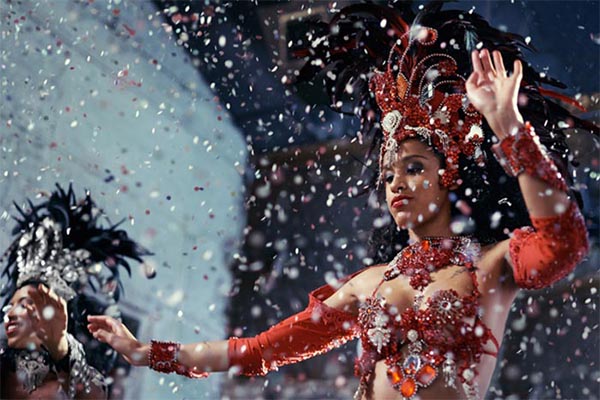 The Las Tablas Carnival is one of Panama's biggest and wildest carnival celebrations. People from around the world fill the streets to see the ornate carnival queens, parades, floats, fireworks, and traditional Panamanian cultural events, and to experience the non-stop dancing, music, food, and drinks. This multi-generational family affair, held the four consecutive days preceding Ash Wednesday, is the most anticipated event of the year and although it has been canceled for Feb. 2021 due to COVID-19, it will be back in full force in the near future.
5. Isla Iguana, Pedasi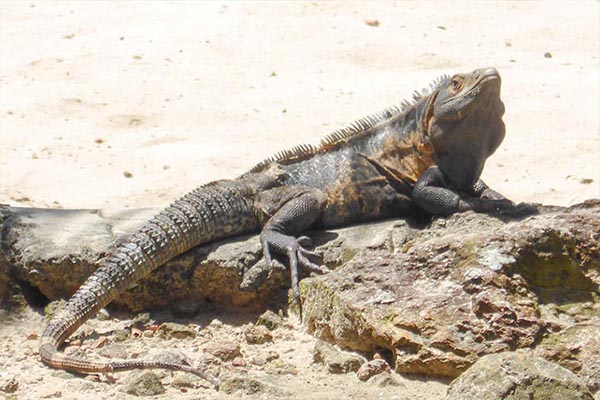 The quick 20-minute boat ride from Pedasi's Playa el Arenal to the gorgeous Isla Iguana Wildlife Refuge is a great way to get out on local waters. Home to many types of coral and species of fish, black and green iguanas, quiet palm-dotted white-sand beaches, and turquoise blue waters, this wildlife reserve is an idyllic destination for swimming, snorkeling, and scuba diving. Plan to go early and visit this secluded paradise for the day. Hump back whales visit these waters from June to November to mate.
6. Tuna Fishing, Pedasi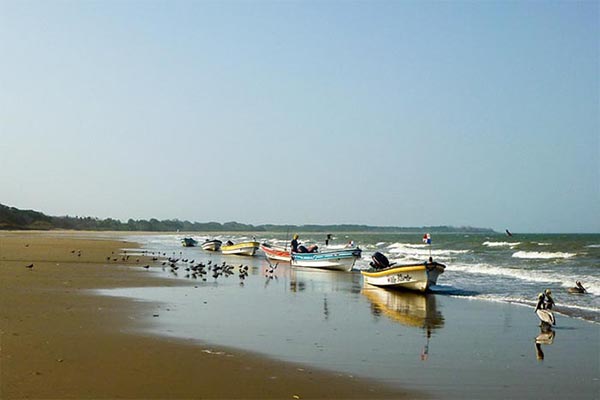 Known as the Tuna Coast, Pedasi anglers catch yellowfin tuna within 15 minutes from leaving shore. Be prepared to haul in catches of up to 35 pounds, though some years it's not uncommon to catch tuna up to 220 plus pounds. Now that's a lot of tuna! May to August is usually considered the best tuna fishing time, but you can catch them here year-round. Fishing charter operators take visitors out and provide all the gear. Pedasi does not have a marina, so fishermen launch off boat ramps or the beach in smaller craft.
7. Catching the Perfect Curl, Playa Venao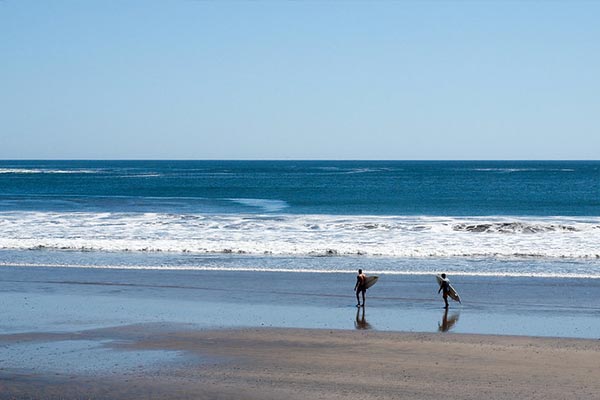 With reputedly the best year-round beach break in Panama, Playa Venao beckons to surfers of every skill level, including novice. Surfing enthusiasts travel here from around the globe to catch that perfect curl in the warm waters and partake in the active surf culture. Board rentals and surf lessons are offered at most of the hotels, hostels, and surf shops that dot the beach. The whole family will enjoy this laidback beach gem.
8. Turtle Watching, Isla de Canas
The Canas Island Wildlife Refuge is Panama's most important nesting site for sea turtles along the Pacific Coast. Every year, hundreds of sea turtles come to nest on the beach and lay their eggs. Take a tour to learn about this tropical island and its local community and witness the magic of Mother Nature at work, with July to November being the busiest nesting and hatching periods. Other eco-tours include mangrove kayaking and paddle boarding adventures.
9. Namaste, Cambutal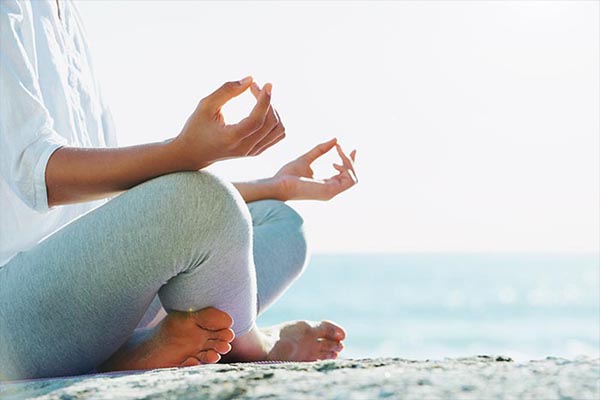 Located on the southernmost tip of the Azuero Peninsula, Cambutal is a serene, peaceful beach village, making it the perfect spot for a world-class yoga retreat with a salty surf twist. Surrounded by pristine beaches and verdant mountains, luxurious Sansara Surf and Yoga Resort offers guests the opportunity to be guided by their yogis in the beautiful open-air Yoga Shala and then to hit the surf with their expert surf coaches—for an immersive experience on both land and sea.
10. Fab Fondas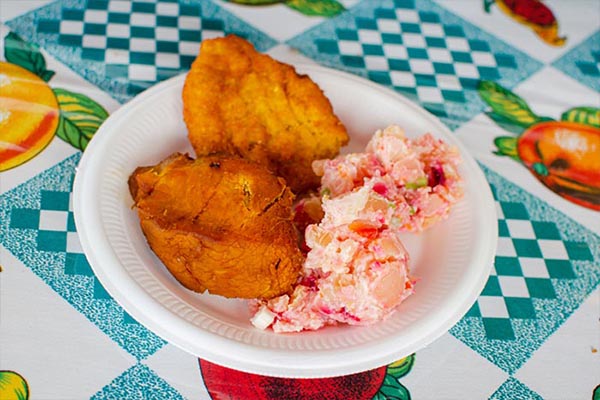 No trip to Panama would be complete without visiting a neighborhood fonda (family-run restaurant) and experiencing typical Panamanian home cooking. Frequented more by locals than tourists, a fondais where you will meet and taste the real Panama! Traditional fondas offer a comida del dia (food/dish of the day), which usually consists of a choice of chicken, meat or fish served with rice and beans. This local comida tipica (typical food) will usually set you back $3.50.

Get Your Free Panama Report Here:
Learn more about Panama and other countries in our daily postcard e-letter. Simply enter your email address below and we'll send you a FREE REPORT — Panama: Easy, First-World Living and the World's Best Retiree Program.
This special guide covers insider advice on real estate, retirement and more in Panama. It's yours free when you sign up for our IL postcards below.
Related Article
By Moving to Panama You Can Move to Paradise
Panama Itinerary: How to Spend 7 Days in Panama
Upcoming Conferences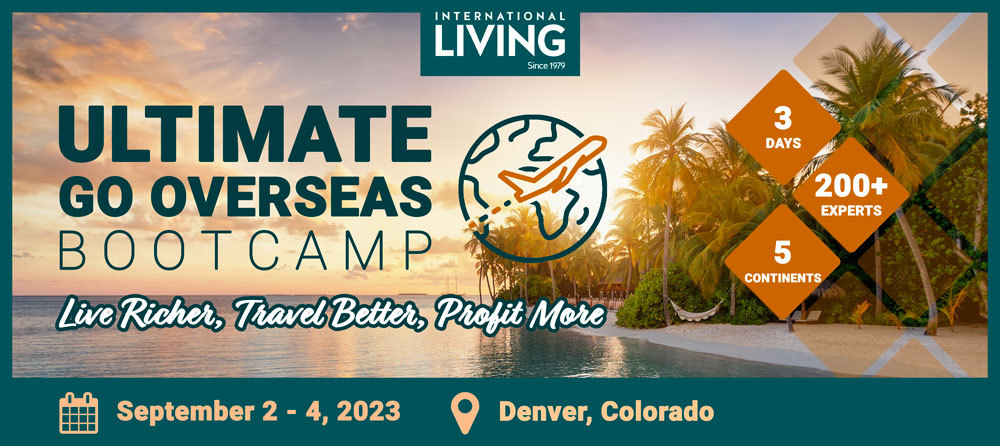 Most Popular Products