1. Schwetzingen Palace and Garden: A Wonderful Oasis Near Heidelberg
Most Americans have probably heard of Heidelberg. And if they've been to Germany, they've probably been to Heidelberg. I lived near Heidelberg for years and the old town is quite nice, but often overcrowded with tourists.
One of the most beautiful and relaxing spots in the Heidelberg area can be found in the town of Schwetzingen, about 10 miles southwest of Heidelberg.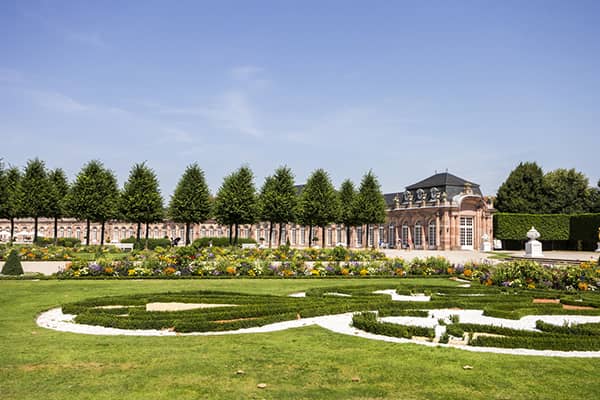 Schwetzingen Palace and Garden was built as a summer home by the then ruler of Heidelberg/Mannheim, Carl Theodor, in the 18th century. The town grew around the castle and its garden.
No matter what time of year, it is a wonderful place to visit. In the spring you get a garden full of cherry blossoms, in the summer flowers everywhere, in the fall and winter a quiet space for reflection. Even when crowded, you can always find a lone bench to sit and relax and get away from the crowds. There is also a lovely restaurant/café with outdoor seating, which is just perfect. I love going there with a book and whiling away the hours. You can take a tour of the palace or just explore the extensive gardens.
The Rococo theatre on the castle grounds offers concerts.
2. Rügen Island
One of my favorite places in Germany is Rügen Island, Germany's largest.
It was named a world natural heritage site in 2011 due to its chalk cliffs and a large number of beech trees.
There is so much to do on the island, I really don't know where to start.
Located on the Baltic Sea, it can be reached by train or car, with a bridge connecting it to the mainland at Stralsund in the state of Mecklenburg-Vorpommern. This state is well known for its beautiful nature, so you can combine a visit to the island and the mainland.
The busiest times tend to be in the summer and at New Year's. There are several towns on the island of varying sizes, such as Binz, Bergen, or Sassnitz. The island offers many hotels, including some in old villas, and vacation apartments to be rented (usually for at least a week). It's so relaxing to just stroll through one of the towns on the sea and feel refreshed and rejuvenated.
The island is also a perfect place to hike, bike, or swim. There are trails everywhere and you can rent a bike in many places. The views of the hills and the Baltic Sea are just breathtaking. And almost every town on the water offers a beach. There is a large national park Jasmund in the northeastern part of the island featuring white chalk cliffs and many nature trails.
3. Lake Constance: Visit Four Countries in One Day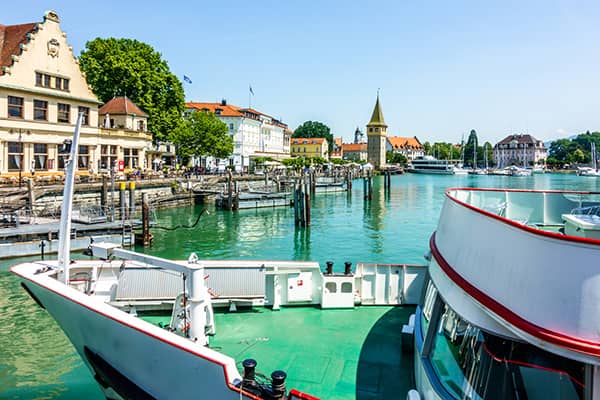 I live in Lindau on Lake Constance in the farthest southern reaches of Germany. It is an amazing area with so many hiking trails, culture, and nature to enjoy. It is also highly fertile with all kinds of apples, fruit, and wine grown. Driving most roads here, or just taking a walk in a town, you will probably pass at least three or four small, medium, or large farm stands selling apples, potatoes, jams, and the like.
The coolest thing about the lake is that you can be in four different countries as you drive around or near it: Germany, Austria, Switzerland, and Liechtenstein.
In Germany, a highlight is Meersburg, a beautiful medieval town right on the lake known for its wine and history. There is a long promenade with plenty of cafés to sit, relax, and pass the time in.
In Austria, visit Feldkirch about 30 minutes south of the lake. Another medieval town with an interesting connection to Sir Arthur Conan Doyle, author of the Sherlock Holmes stories.
In Switzerland, head to a world heritage site in the city of St. Gallen: The Library and Abbey of St. Gall.
And in Liechtenstein, explore the tiny capital of Vaduz with a breathtaking view of the castle overlooking the town, home of the ruling prince.
4. Dresden: A Beautiful Old City Restored
Much of Dresden was destroyed during World War II, but has been lovingly restored over the past two decades or so. There are beautiful castles and churches and buildings to explore in the old town, which you can spend a few hours or a whole day exploring.
One of the highlights, and one of my favorites, is the Grünes Gewölbe Treasury & Rooms. These restored rooms and riches from the royal treasury are well worth a visit. Everything you will view is just stunning as you move from room to room. One floor is dedicated to the (literally) brilliant rooms, the other floor shows selected items from the collection. All of this is housed in the Royal Palace, which is itself spectacular.
Since this is quite a popular attraction, I recommend booking a ticket online in advance.
5. The Palatinate Region: Forest and Wine Aplenty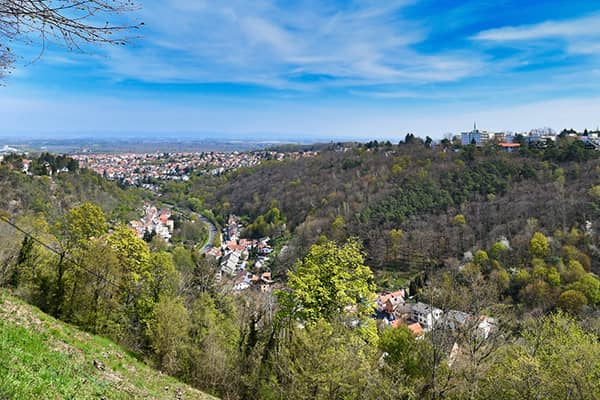 This region in southwest Germany boasts one of the largest contiguous forests in Germany, which is perfect if you enjoy nature, hiking, or biking. Like Schwetzingen, it is also not far from Heidelberg, so you can explore the area over a day or two from your base in Heidelberg or stay in one of the lovely local hotels or inns.
One of my favorite hiking areas in the Palatinate is just outside the town of Bad Dürkheim, around the large castle ruin of Hardenburg. There are numerous hiking trails for all fitness levels. At certain times of the year, you can even relax at an outdoor café on the castle grounds and enjoy a beer or coffee after a hike.
One of the best things about the Palatinate region is that it is also known for its outstanding wines and cuisine. One of the most famous wine towns is Deidesheim, which also boasts a number of excellent restaurants and hotels.
You can hike among the valleys and fields and hills, then check out one or more of the local wineries. And relax over a leisurely dinner. The perfect way to end a day.
Get Your Free Report on Europe Here:
Learn more about countries in Europe and other countries from around the world in our daily postcard e-letter.
Simply enter your email address below and we'll also send you a FREE report - All the Charm and Romance of Europe…at a Price You Can Afford.
Related Articles
Best Places to Live in Germany
Upcoming Conferences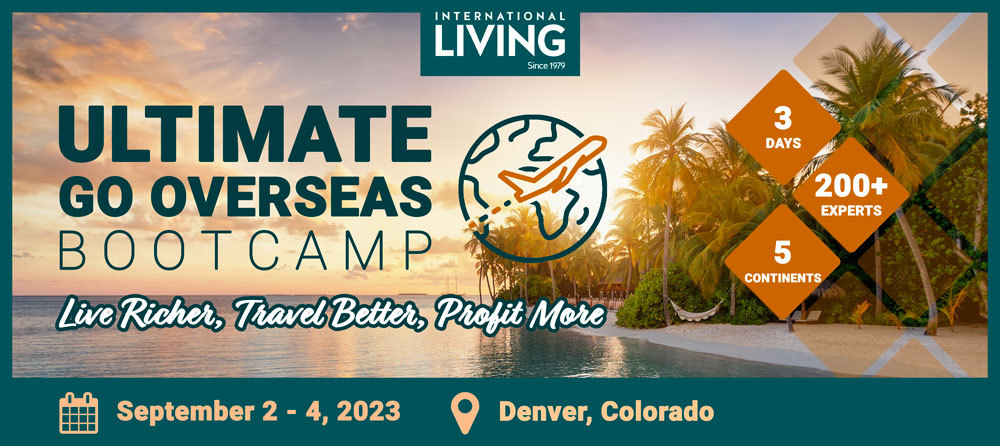 Most Popular Products
Popular Articles You May Also Like