If you're planning your first trip to Belize it can be hard to decide what to do, given there are so many choices. Here's a list of the top 10 activities to consider when planning your trip:
1. Visit a Maya Ruin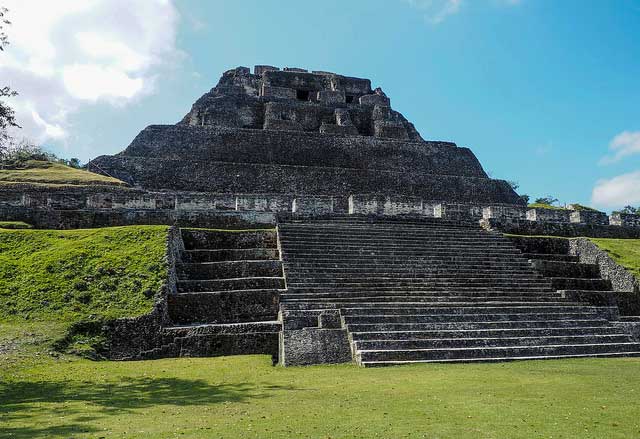 Remnants of the amazing Maya civilization have been found throughout Belize. After all, Belize was the center of the Mundo Maya. It's a special treat to explore one of the unique ruins and step back in time. In the Cayo you have a choice of touring Xunantunich, Cahal Pech, or Caracol. If in Corozal, check out Santa Rita or Cerros. Even if you stay on Ambergris Caye or Caye Caulker you can take a boat trip and tour of Lamanai or Altun Ha.
2. Experience the Mesoamerican Barrier Reef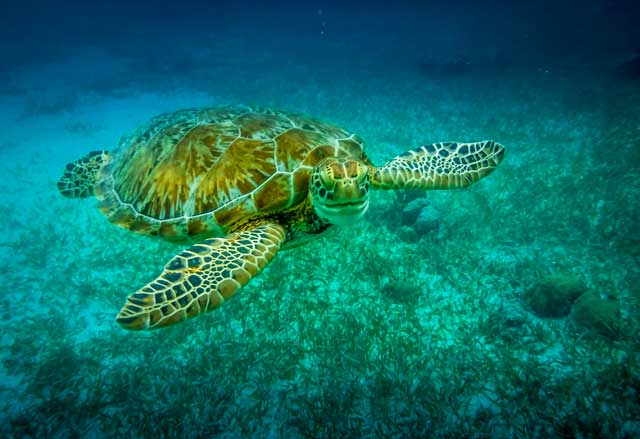 You haven't truly experienced Belize until you see the aquamarine sea surrounding the cayes, and the stunning offshore barrier reef. Not a swimmer? You don't need to get into the sea to appreciate the reef's beauty. Just hop a local flight to Ambergris Caye or Caye Caulker. Or take a water taxi to one of the cayes. You'll be hypnotized by the color and clarity of the Caribbean Sea beneath you, and the waves breaking on the barrier reef, east of the cayes.
3. Enjoy one of Belize's Best Beaches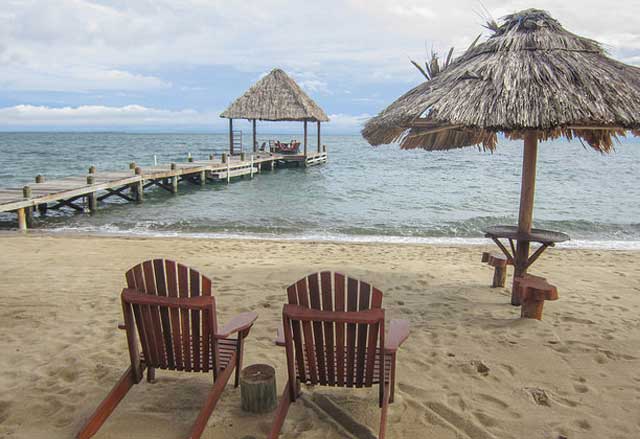 Placencia's famous for its 17 miles of golden-sand beaches, perfect for lazy hours of sunning, swimming, and strolling… But you'll find appealing beaches in other areas of Belize, as well. Hopkins, similar to Placencia, has a long, attractive stretch of public beach. The developed cayes have their own, smaller popular beaches, some being off the beaten track. If you escape to a small, remote island you can find a truly peaceful, magnificent beach, such as the half-moon beach on Hunting Caye, in the Sapodillas.
4. Immerse Yourself in the Breathtaking Caribbean Sea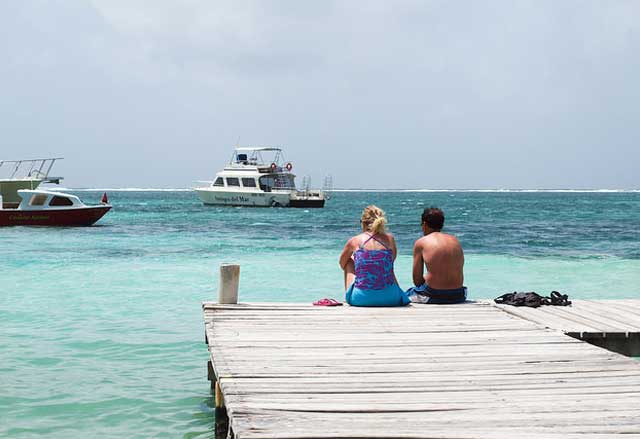 If you're a swimmer, snorkeler, boater, or angler, you'll want to jump into the crystal clear Caribbean Sea. Hol Chan Marine Preserve, on the south side of Ambergris Caye, is the perfect place to snorkel or dive. You'll get up close and personal with Belize's delightful sea creatures. But you can swim, snorkel, fish, kayak, sail, paddleboard, boat, or kite surf along much of Belize's coastline. You'll be amazed at how warm and clear the Caribbean Sea can be…
5. Don't Miss the World's Best Little Zoo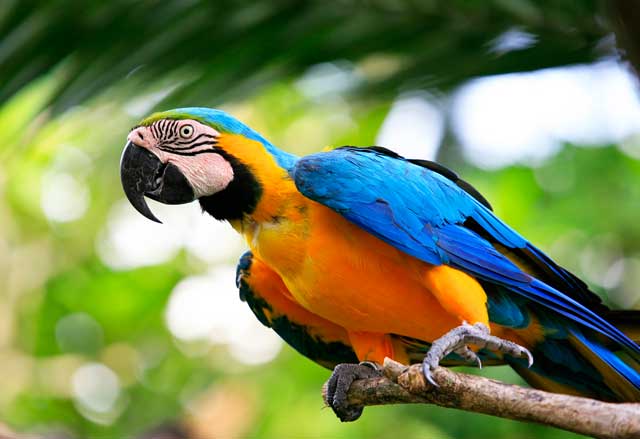 Only 45 minutes from Belize City by car, this well-designed zoo is the easiest way to meet the indigenous creatures of Belize. It takes but a few hours to view Belize's quirky creatures in their natural environment. To see the elusive jaguars and other shy creatures up close, come early or late in the day, at mealtimes.
6. Learn About Belize's Diverse Cultures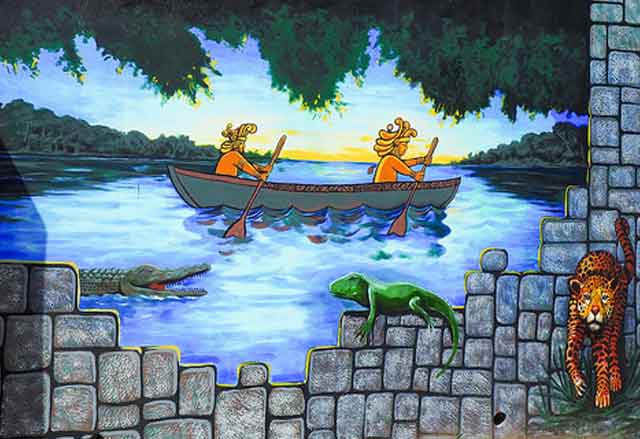 Belize is a rich tapestry of cultures, customs, and races. They include the Maya, Kriol, Garinagu, Mestizos, Lebanese, Mennonites, East Indians, and Chinese. You can learn about their cultures, and how they live, through a variety of programs. Visiting Hopkins? Take a Garifuna drumming class… If you're staying in Placencia, Hopkins, or Punta Gorda, you can participate in the Maya home stay program, learning about the Maya culture and history. If in the Cayo, or northern Belize, visit one of the Mennonite towns.
7. Take a Boat Trip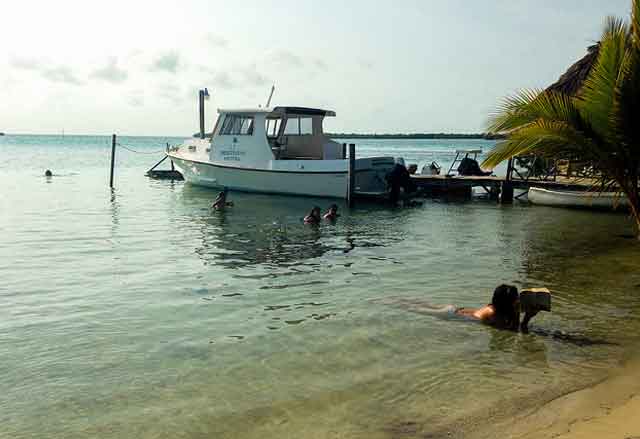 This is another splendid way to enjoy the beauty of the Caribbean Sea. You only need to decide between a water taxi, catamaran, sailboat, or motorboat trip. Or just jump into a kayak and paddle around. The sea's shimmering, nuanced shades of aquamarine are utterly calming when viewed this way. And the water's temperature is perfect; you'll want to jump in and cool off.
8. Try Some Unusual Local Food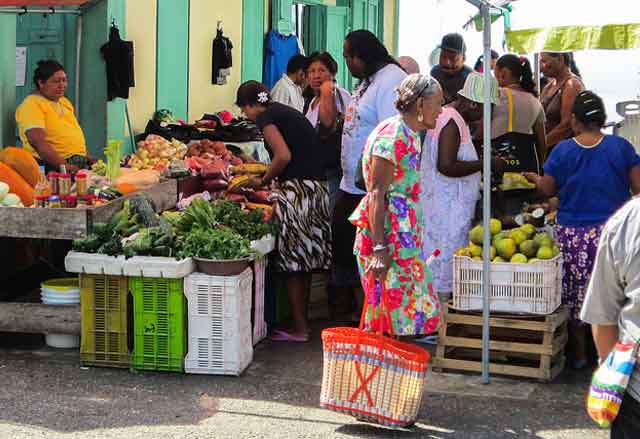 Most tourists try typical Belizean fair–stewed chicken, rice and beans, ceviche, and lobster dishes. Why not try something more unusual, like stewed gibnut…a boil up…or hudut, the Garifuna's traditional coconut fish stew? Add a splash of Marie Sharp's, or Hot Mama's veggie-based hot sauce for an extra kick. But be sure to indulge in Belize's artisan chocolates. Kakaw/Chocolate Factory, Moho's, and Cotton Tree all produce high quality chocolate, made from Belizean cacao beans. Look for them in Belizean gift shops and specialty stores.
9. Explore a Maya Cave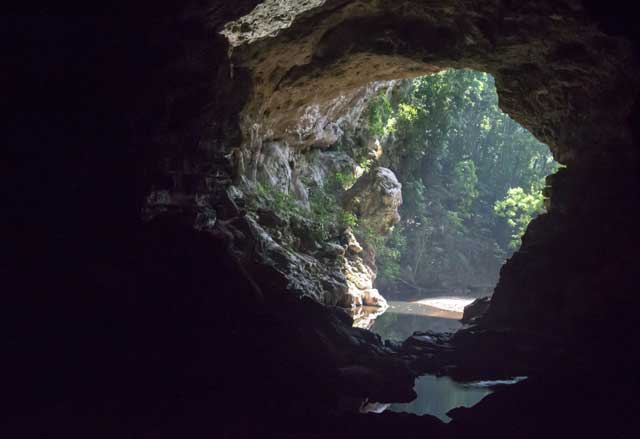 Belize is a spelunker's heaven. Anxious about delving into a dark, dank cave? No worries. Belize offers exceptional, safe cave adventures for all levels of visitors. A trained tour guide will accompany you. Barton's Cave, in the Cayo, is a popular canoe cave tour. Or try a Caves Branch tour. You'll float—in an inner tube—through a cave, while passing through the Maya underworld. For the truly adventurous, and fit, there's the unforgettable ATM cave tour.
10. Take a Waterfall, River or Jungle Tour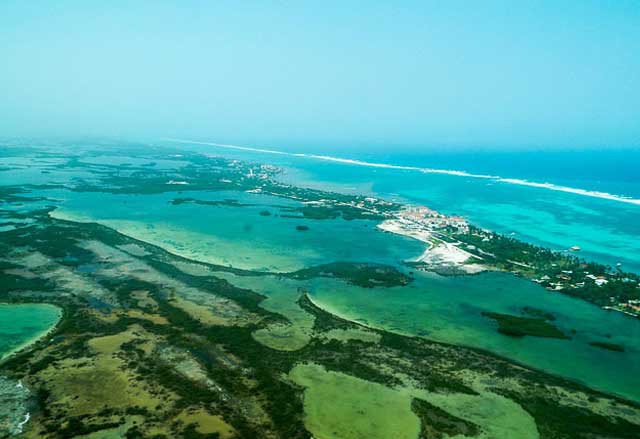 Whether you visit the Cayo, Stann Creek, or Toledo regions, Belize's jungles, rivers, and waterfalls are spectacular, with many options to choose from. You can join one of the trips to the Rio Frio or Blue Creek waterfalls and caves… canoe down the Mopan River…ride a horse through the jungle…take an early morning bird tour…visit a butterfly farm…or zip line through the jungle canopy. It's a perfect chance to appreciate nature at its best.
Free Webinar: Belize, The Last Affordable Caribbean Paradise
This Special FREE Online Event, The Caribbean's Last Affordable Paradise will show you where you can...
  ➢ Recapture the carefree, contented days of time gone by...spend your time playing in the sea, fishing, swimming, sunning...
  ➢ Rent a luxuriously furnished two-bedroom condo just steps from the beach for just $1,200 a month. Or buy one—furnished—for as little as $139,000.
  ➢ Live all in...rent, utilities, groceries, fun and entertainment included...on as little as $1,700 a month—less than $20,000 a year—and vastly reduce your overall tax burden.
All in a friendly and welcoming English-speaking haven just 2 hours from Miami.
Your Hosts...Two of the Most Qualified Caribbean Experts are ready to share all their insights and first-hand knowledge about this often overlooked, low-cost paradise.
Sign up for our daily postcard e-letter and you'll get FREE and INSTANT access.
Related Articles
Real Estate and Beachfront Property in Belize
Ambergris Caye: Retiring, Cost of Living and Lifestyle Information
Upcoming Conferences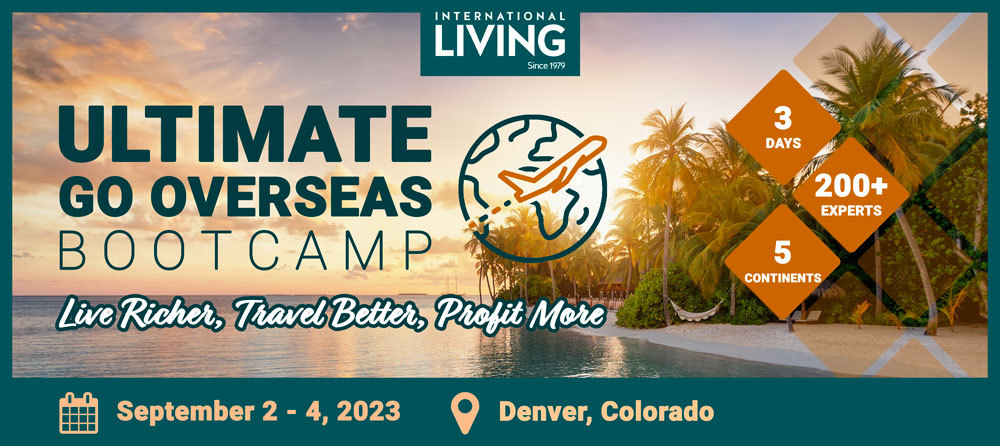 Most Popular Products