Jason Holland – IL Roving Latin America Editor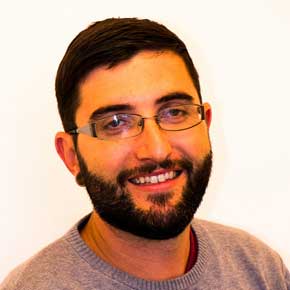 As International Living's Costa Rica Editor, I can comment on that country. We definitely have beaches here and the weather is warm year-round. So it fits the bill on that score.
More importantly Costa Rica has low-cost but high-quality healthcare. It's one of the big reasons why so many retirees choose Costa Rica. The facilities here have all the latest technology and equipment. The doctors, many of whom speak English, are trained in all the latest techniques. Doctors are also very caring and have great bedside manner. The focus is on the patient.
There are two systems.
In the private system, you pay cash or use insurance (international insurance or some U.S.-based insurance is also accepted) at clinics, doctor's offices, and hospitals (including three Joint Commission International hospitals in the capital, San Jose) throughout the country. The costs are a fraction of what they are in the U.S. For example, an ultrasound, done by a radiologist costs about $75. A specialist doctor visit is $80 – $100. Major surgeries like knee replacements and even open heart surgery are a half to a third, even a quarter of what they would be in the U.S.
In the government-run healthcare system, known as Caja, legal residents, including expats pay a low monthly fee based on income and after that enjoy free care in a nationwide network of clinics, pharmacies, and hospitals. After you pay your free you won't pay anything for doctor's visits, prescriptions, testing, surgery…anything. You can have long wait times for non emergency procedures in the public system. That's a drawback. But many expats report great results from using the Caja system.
Many expats mix and match the public and private systems. There are no restrictions on doing so.
You can find out more about healthcare in Costa Rica here:
https://internationalliving.com/countries/costa-rica/health-care/
Jessica Ramesch – IL Panama Editor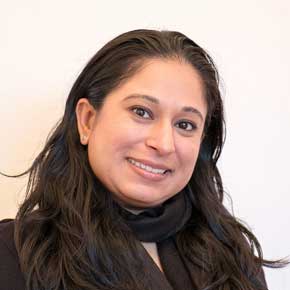 Hi Neil,
As International Living's Panama Editor, I can comment on Panama for you. Panama offers excellent quality medical care and modern hospitals in Panama City and other large towns or cities, including Chitre, Coronado, and David. The country is so small, it is unlikely you'll ever be more than an hour or two away from a hospital.
Many Panamanian doctors are U.S.-trained and can communicate with you in English. Plus, standards at Panama's hospitals compare favorably with those in the U.S., Canada, and Europe.
Outside of the major hubs mentioned above, smaller towns tend to boast clinics or small facilities that offer basic services and are able to coordinate transfers to larger facilities when needed.
Private health insurance in Panama is much less expensive than in the U.S. (just as doctor's fees and hospital visits are much cheaper). That's partly because this is not a litigious society and partly a reflection of the low wages and cost of living here.
Prices for prescription drugs can be low in Panama, as well, because many manufacturers price them for the market.
Of all Panama's hospitals, perhaps the most notable is Hospital Punta Pacifica. It is known as Latin America's most advanced facility, and is affiliated with Johns Hopkins Medicine International.
There are small private clinics all over Panama that aren't as fancy, but that offer great care at low prices.
Public hospitals offer free healthcare to working Panamanians and foreigners with work visas, but they will accept non-affiliated patients (and charge extremely low fees). If you have no money at all, they are required by law to treat you anyway. My father had back surgery at one of these facilities–the doctor was excellent and the procedure alleviated serious pain.
I hope this helps give you a good idea. Don't hesitate to post additional questions. And for more information on Panama visit the IL website (www.InternationalLiving.com/countries/panama). From there you can navigate to the IL Bookstore if you're interested in our comprehensive book, Escape to Panama.
Best,
Jessica Ramesch
IL Panama Editor
Steven Lepoidevin – IL Thailand Correspondent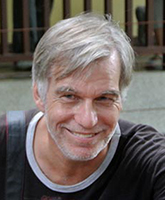 Hi Neil,
I can only comment on Thailand as that country's IL correspondent. There are several well-known beaches here with established expat communities and the weather is definitely hot year-round. It is a little cooler in the northern part of the country but still only an inexpensive flight away from the fun and sun of the southern seaside locations.
Thailand has an established international reputation for its excellent healthcare. It has been a major destination for medical tourism for many years because of the high-quality medical facilities with state-of-the-art equipment, inexpensive costs, and well-trained doctors. There is never a problem finding English speaking doctors and nurses. The moment you walk into a Thai hospital, you will notice the caring attitude that is prevalent throughout the system.
The healthcare system is made up of a large network of private and public hospitals. The private hospitals tend to be a little more expensive and may be better equipped than the nearest public hospital. However, the biggest difference is usually the wait times involved because of the much more crowded public system. It is not unusual to walk into a private hospital off the street and see a specialist with a half hour.
In both systems, the costs are much less than they are in the U.S. Even in the more expensive private hospitals, a consultation with a specialist will cost less than $20. Major surgeries are at least a half of what they would be in the U.S. A private room will cost you less than $100 per night.
One drawback is that there is no public health insurance available for expats. Because of the low costs, many expats rely on their savings to self-insure. Others purchase health insurance from one of the many providers available, for either domestic or international coverage. With a large deductible and no outpatient coverage, the monthly costs can be kept quite low, depending on your age and medical history.
If you have any further questions, do not hesitate to ask.
All the best,
Steve
David Hammond – IL Uruguay Correspondent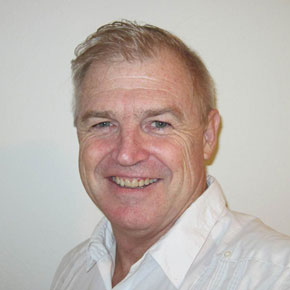 Hi Neil,
Uruguay has great beaches. There are four seasons in Uruguay, with good beach weather about four months of the year.
Uruguay has several healthcare options. There's private insurance and also a State health care system. But the most popular choice by far is a hospital plan, which is an agreement between an individual and a full-service hospital, which provides all routine care and needed treatment. The cost varies from hospital to hospital but is often around $110 per month per person, plus a small copayment when you use the hospital's services.
Each private hospital offering such a plan set their own standards in regard to age and pre-existing conditions, with some being more lenient that others. The State healthcare system costs about the same as the Sate but has no restrictions on age.
Private care offered with a hospital plan is generally quite good. And you don't have the complicated terms are large deductibles often associated with third party insurers. The State system is better in rural areas than in the capital city of Montevideo.
Best regards,
David
Gigi Griffis – IL Europe Correspondent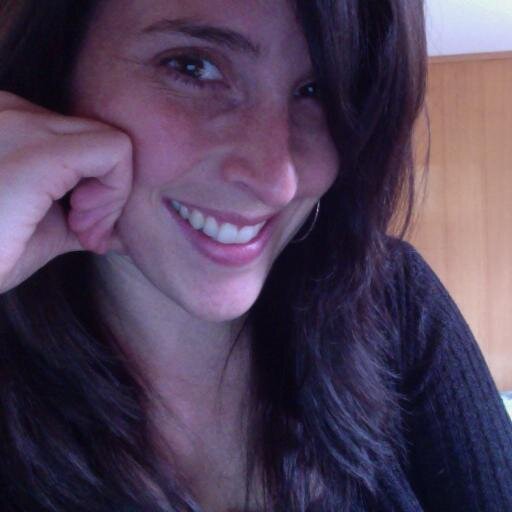 Hi Neil!
I'm the Central Europe Correspondent, so I'll add some info about healthcare in some of the warmer countries over here.
First, you have Malta, the small island archipelago just south of Sicily. It's capitol is known as the warmest capitol city in Europe and since it's an island nation, you're close the sea wherever you choose to live. They don't have a lot sandy beaches (it's mostly rock and cliffs, though you'll find a few sandy beaches in key locations around the islands). The cost of living is also very reasonable for Europe.
Their healthcare ranks well on a world scale and citizens have access to free care. Residents who are not citizens generally need to purchase private insurance, but my understanding is that it's substantially more affordable than American insurance.
Here's an overview: https://internationalliving.com/countries/malta/malta-health-care/.
I do not have personal experience with it, but one expat couple I know who reside on Malta use Atlas Group insurance: http://www.atlas.com.mt/Health_Insurance/Health_Overview.aspx
Finally, Malta is an English-speaking country (it's one of two national languages), so you'll be dealing with doctors, nurses, and other healthcare professionals in your native tongue.
For more moderate winter temperatures, beaches, and affordability in Europe, Italy is also something to consider. They have some truly spectacular coastline and the cost of living is surprisingly low, especially outside the main cities. We've got a good overview of Italian healthcare on the site: https://internationalliving.com/countries/italy/health-care-in-italy/
Not quite as warm, you've also got France with excellent beaches (some of my favorites in the world, particularly in the Basque Country) and some areas with a mild winter climate. France is known for its amazing healthcare, so if that's your priority, France is somewhere to seriously consider.
Gigi
Kirsten Raccuia – IL Southeast Asia Correspondent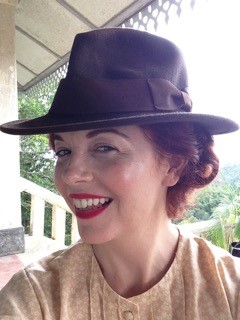 Hi Neil,
Penang is an island off the West coast of Malaysia. It has hot and humid tropical weather all year round, as well as a rainy and dry season. It's capital, Georgetown, is a UNESCO heritage city so besides the beaches there is a lot of history here.
It's not like in the US where you can visit a doctor at their office. In Penang, all the doctors work at hospitals. The good news is that the island has 7 hospitals so there is no shortage of doctors to choose from. Almost all of the doctors and dentists were trained in the US, UK or Australia and English is spoken by almost everyone here so there will be no problems communicating. The standard of care here is just as it is back in the US.
There are public and private hospitals so depending on your needs, most people end up utilizing multiple hospitals. Each hospital has its own specialists and you don't have to wait for months to get in for a visit. Just go to the hospital, take a number and wait your turn. If you need to see another doctor, get an X-ray or scan, that also happens in the same day. A first-time doctor visit is about $20-65 with follow-up visits around $11-28. If you are admitted, the overnight stay will cost roughly $95-130 for a private room.
Dentistry here is equally as top notch and affordable. Just like the doctors, most are schooled in the Western world and speak English. They have the same modern technology as back in the US and a cleaning costs $15-22.
Health insurance is available here but because the prices are so low, most expats just pay out of pocket.
Good luck with your search and let me know if you have any more questions.
Kirsten
Related Articles
The Best Healthcare in the World
Healthcare in Costa Rica: Everything You Need to Know