Sunshine, year-round warm weather, great food, and Neptune's palette of vibrant blue hues. From light turquoise and aquamarine through to the deep cobalt and sapphire depths, the Caribbean waters are world-famous for their healing and restorative affects.
That is why so many expats choose to live here—myself included.
A Caribbean lifestyle is synonymous with health. So much so that a lot of expats have reported fantastic health benefits within six months of moving here.
Lower blood pressure and cholesterol are common. Overall health tends to improve as people get out more. You're inclined to walk more while discovering your new island home. These gentle strolls around town get your body moving in a good, low-impact way.
These are just some of the health benefits. It is also common that people find their need for medications greatly reduced or even no longer needed.
Plus, the year-round warm weather encourages you to enjoy a more relaxed lifestyle. Gentle forms of exercise like a leisurely stroll along the waterfront become a daily pleasure. Or enjoyable time snorkeling in the amazing Caribbean waters brings stress levels down. Just being near the water is enough. I mean, how could you be stressed looking out at this view?
Another huge benefit is the food. It ticks all the boxes that health professionals recommend for improved health.
Cleaner, less highly processed foods are abundant and most people find they eat healthier without even trying. This in turn brings down blood pressure, gives you better internal health, and weight loss.
Don't get me wrong, if you need healthcare it's excellent and cheap. Even for everyday items like reading glasses. On a recent to the optometrist not only was the consultation a third of the price I paid back home but I also picked up a spare pair of reading glasses in my prescription for only $6.
Here is another example… During the first lockdown of the pandemic, I needed an emergency dental visit. My dentist opened her clinic just for me. That consultation, plus two weeks of antibiotics, only cost $50. With the added bonus of the pharmacist delivering the antibiotics right to my door about an hour after I returned home. It brought such peace of mind not having to try and run all over town looking for an open pharmacy.
More recently, the mother of an expat friend took a tumble. She's 93 and ended up with a nasty gash requiring 23 stitches. Frightening yes, but the aftercare she received was amazing.
The biggest positive was the low cost of a private, in-home nurse.
A nurse came to her house, administered antibiotic injections, changed dressings, and sat with her for over an hour to make sure there were no adverse reactions. This happened each morning and night for four days straight. That's eight in-home nurse visits.
The cost of the nurse's visits was less than $50.
The health professionals here are friendly, well-educated, and offer top medical care. But honestly, most expats find that their need for medications is drastically reduced.
I've had several expat friends tell me lately of their reduced medication needs by just living in the Caribbean. That is anywhere in the Caribbean. Yes, I hear it a lot from people here in Cozumel where I live, but I've also heard it from as far south as Honduras.
Bob, an expat living on Roatan island in Honduras, said that within six months of moving there his medications were cut in half. Not only that, within a year he no longer needed them at all.
He is 70 and says he's in the best shape of his life. He feels like his new environment has taken 20 years off his age. All due to a more relaxed, healthful Caribbean life. Now his days are spent doing what he loves most: indulging his passions for underwater photography and scuba diving, happily submerged in the Caribbean, swimming with sea turtles and swaying sea fans.
A Caribbean life ticks all the boxes for longevity and less stress. The Maya Clinic says some of the key lifestyle changes that can improve your health and reduce cholesterol are: Eating heart healthy (less processed) foods, increasing physical activity, and losing weight.
Just living a typical laidback Caribbean life takes care of this. Health benefits are simply a part of life here.
Get Your Free Caribbean Report Here:
Learn more about the Caribbean and other countries in our daily postcard e-letter. Simply enter your email address below and we'll send you a free special report - The "Hidden", Affordable Caribbean
This special guide covers real estate, retirement and more in the Caribbean and is yours free when you sign up for our postcards below.
Related Articles
5 Best Caribbean Islands to Live On… and 2 to Avoid
Guide to The Caribbean Islands
12 Best Destinations to Retire on Mexico's Caribbean Coast
Upcoming Conferences
The Only 2023 Fast Track Costa Rica Conference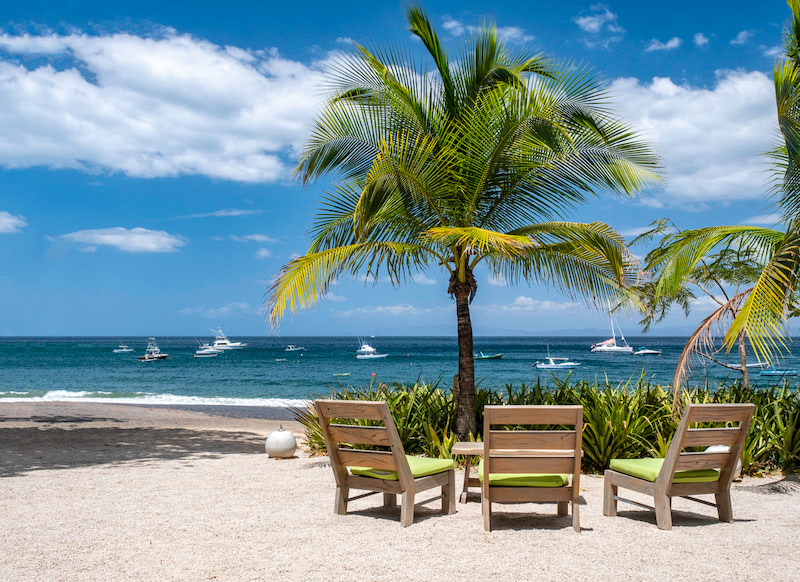 If your dream retirement involves stunning beaches… lush green mountains… a perfect year-round climate… first-rate healthcare… incredible value for money (a couple can live well on $2,109 a month—including rent!)...
Join our Costa Rica experts and expats in June and discover true Pura Vida.
REGISTER NOW, SEATS LIMITED: EARLY BIRD DISCOUNT HERE
---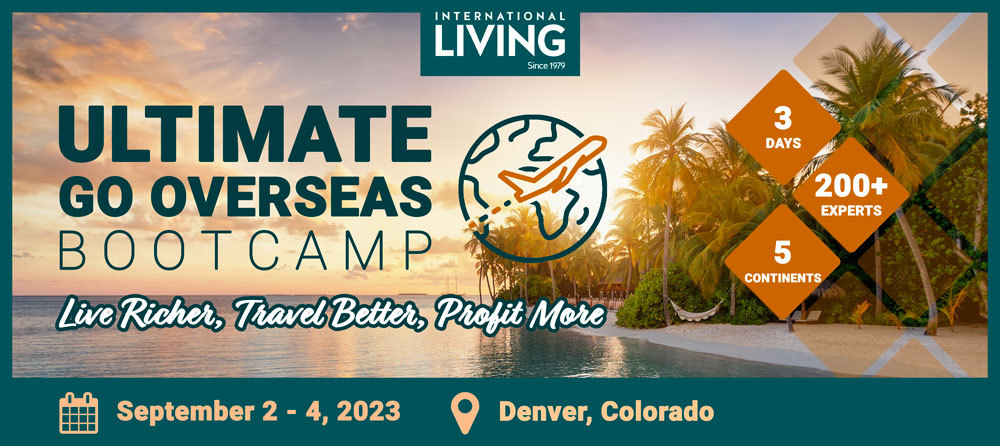 Most Popular Products
Popular Articles You May Also Like