North Americans are Discovering Whole New Worlds in Ultra-Affordable Eastern Europe.  
These days, 'retiring abroad' is no longer simply about (a) picking a country, (b) buying a property, and (c) shifting your family and belongings overseas. With the current surge in foreign housesitting opportunities, online freelancing work, and long-term discounted Airbnb accommodation, the possibilities for living abroad are now truly endless… and for those who feel they might get bored living in one spot, an overseas lifestyle can be as adventurous and flexible as you like, too.
The concept of a roving retirement is rapidly gaining traction because it offers more fluidity than traditional emigration. This way of life involves spending a few months at a time in your favorite countries—only moving on when visa requirements, changing weather, or a desire for new attractions sends you on to the next expat haven.
You don't even need to sell your house back home to fund it all; many traveling retirees rent out their old abodes for extra income while they explore the globe.
For many digital nomads, this is already an established way of life. In the past seven years, for example, I've traipsed all over the world as a jet-setting copywriter, combining online writing work with month-or-more stays in gorgeous international cities, enticing wilderness regions, and relaxing global beach destinations. Along the way, I've met plenty of fixed-income retirees and rat race escapees doing the same thing: living not as they must, but as they wish.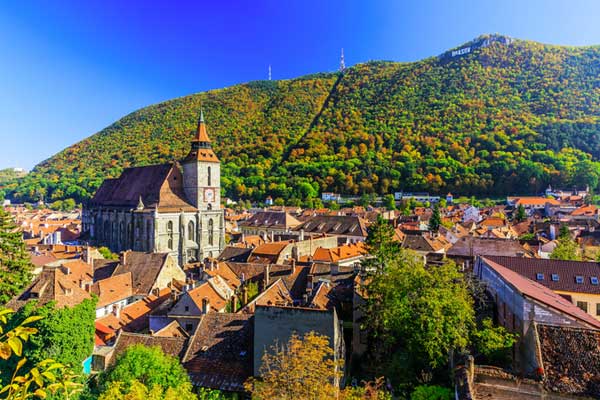 So, which countries offer just the right mix of affordability, safety, infrastructure, healthcare, stunning countryside, and overall livability to match up with your idea of a nomadic retirement? Well, Latin America and Southeast Asia certainly get most of the publicity when it comes to affordable hotspots for North American retirees, but for me, one part of the world consistently ticks all the boxes: the Balkans.
Five of my favorite countries in this corner of the world are perfectly suited to long-term living and budget-friendly exploring: Slovenia, Romania, Bosnia, Albania, and North Macedonia. If you don't know much about them, I'll let you in on a secret: they're all physically spectacular, amazingly affordable, and incredibly welcoming.
Some quick facts:
Albanian beaches are strikingly similar to those in the Greek Islands—but are much cheaper to visit and less crowded; this country's national parks, historic architecture, hospitable people, and breathtaking landscapes are massively underrated.
Ohrid in Macedonia blends a stunning lakeside lifestyle with a seriously low cost of living: a cappuccino costs just a dollar, a one-month gym membership sets you back $15, and a scrumptious 3-course meal for a couple can be had for less than $20.
More than half of Slovenia is densely forested; its capital, Ljubljana, is one of the most attractive, chilled-out capitals in Europe; Slovenia's caves, mountains, and other natural wonders (I'm talking about you, Lake Bled) are eye-popping.
Names in this region can be a bit tricky: for example, Bosnia-Herzegovina is informally just called Bosnia—and Macedonia, which was once called the Former Yugoslav Republic of Macedonia, is now (thanks to a 2018 agreement with Greece) officially named The Republic of North Macedonia.
Bosnians are some of the friendliest, down-to-earth people you'll ever meet and they're making a concerted effort to attract more visitors to their lovely mountainous homeland; Insider tip: visit Sarajevo over Christmas—it's magical.
The Balkans are gaining a worldwide reputation for affordable, high-quality medical care, and pharmaceuticals; for example, I had a dental crown put in while traveling in this region that cost me a third of what I would have paid in the U.S. My female Serbian dentist was well trained, experienced, and efficient (and we only had to use Google Translate once to communicate).
Romania boasts intriguing Transylvanian castles, Black Sea beach resorts, brilliant winter skiing, numerous inviting smaller cities to settle in (I loved historic Sibiu), and the finest ice cream I've had anywhere, including Italy (Gelato Mania on Prundului Street in Brasov); the internet is also excellent here, as in most of the Balkans.
For U.S. citizens, safety is always a crucial factor when pondering a move abroad… so how do the Balkans stack up? The short answer is: quite well. According to the 2019 Global Peace Index, Slovenia is the 8th safest country on earth. Romania comes in at a very respectable 25th, while Albania (51), North Macedonia (65), and Bosnia (81) are all ranked higher than the U.S., which sits at 128th. Safety-wise, the Balkans compare favorably with many often-touted potential retirement destinations in other parts of the world.
When you start comparing costs, there are some big surprises too. I think many expats don't realize how favorably most Balkan countries compare to other nations in terms of everyday living expenses. The prices here aren't just low by European standards— they're low by global standards. And along with that affordability, you get solid infrastructure, vibrant cities, four clearly defined seasons, and ample nature to lose yourself in.
Visa-Friendly Travel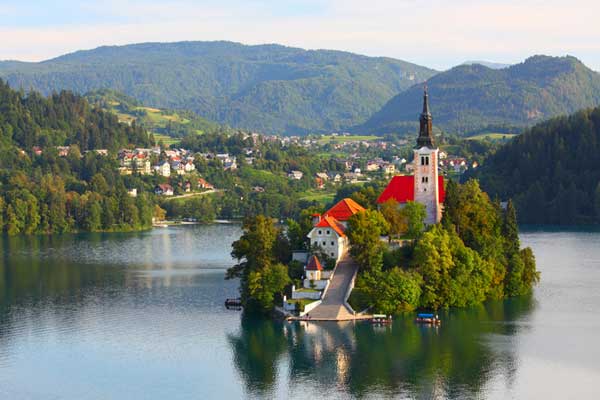 For U.S. expats, one of the biggest advantages of sampling the Balkans is this: only one of our five selected countries—Slovenia—is part of the Schengen Zone. That means this region makes an ideal 'escape-from-Schengen' option for long-term travelers.  When your permitted 90-day, visa-free period in Western Europe is reaching its end, you can just hop over into one or more non-Schengen Balkan nations to spend a few low-budget months until you're eligible to head into European Schengen territory again.
As an example, I spent almost all last year flitting between Sardinia, Portugal, Romania, Bosnia, Croatia, and Spain. Hanging out in the Balkans proved a convenient way to juggle Schengen requirements. And there's more good news if you like the idea of experiencing Albania's abundant charms for a longer stretch: U.S. citizens can stay there for a full year, visa-free.
So what are some of the best things about spending a good chunk of your part-time retirement in the Balkans? Let's look at each of our five chosen countries in turn:
Albania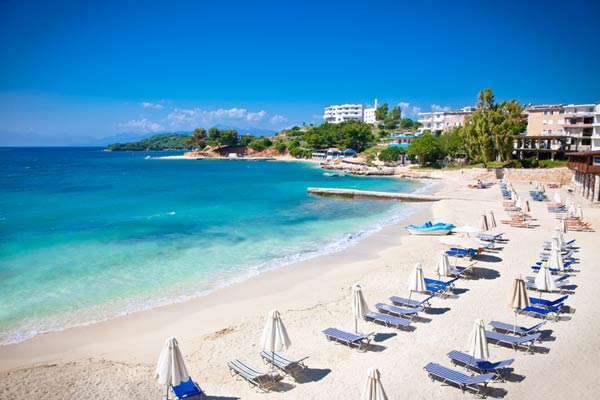 The Albanian coast offers up some spectacular beaches. One of its prettiest seaside towns is Ksamil, part of Butril National Park in the country's south (The Greek island of Corfu is just across the Ionian Sea here). Its transparent seas and soft white sand make it a popular spot in warmer months, so try to avoid July or August if you like thinner crowds.
Himara is another beach town you'll want to spend time in—its relaxed vibe is fully evident along the promenade, where you'll find superb seafood restaurants and a range of bars where you can sample Korci beer, the local brew.
If exploring castles, visiting wineries, and checking out Ottoman-style houses is more your style, head to Berat, a UNESCO site. For nightlife, your best bets are the beach city of Saranda or the Albanian capital, Tirana. Nature buffs will love Theth National Park, a jewel in the north with pure springs, ample wildlife, waterfalls, stone carvings, and a lovely village tucked away in the forested mountains.
Bosnia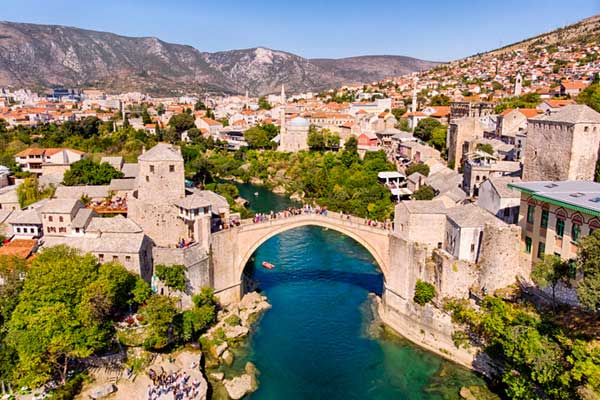 I arrived in Mostar, Bosnia from Dubrovnik, Croatia by bus, a scenic $17 journey that took less than four hours. The first thing I noticed when I crossed the border was how much cheaper (and less touristy) the country was than Croatia.
Mostar is famous for its beautiful Stari Most—one of the most photographed river bridges in Europe. Though not very large, Mostar is definitely worth a longer stay: its cultural diversity is fascinating and its restaurants serve up yummy traditional Bosnian fare at amazing prices. Try the Bey's soup and cevapi (a type of kebab). For a filling lunch bargain, grab a couple of meat, cheese or vegetable bureks; these stuffed pastry treats cost less than a dollar each. Make sure you try some Bosnian coffee, too—it's as strong as you'll find anywhere.
The Yugoslav wars of the 1990s hit Bosnia hard, and reminders of that time aren't hard to find in every part of the country. Despite this, Bosnians are a happy, optimistic lot with deep national pride and a genuine eagerness to share their country's outstanding beauty with visitors. The capital, Sarajevo, is a dynamic city with plenty to see and do.
Insider tip: join one of Sarajevo's free walking tours—they're packed with historical insights and show you all the best of the old town.
North Macedonia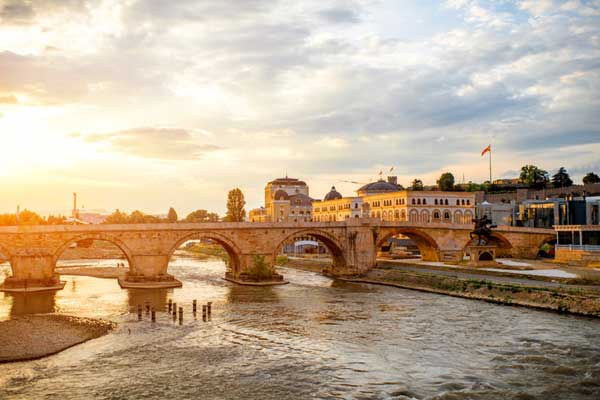 Skopje, the lively capital of North Macedonia, is probably the cheapest capital city in all of Europe. Must-do activities here include walking across the Stone Bridge, hanging out in Makedonija Square on a sunny day, exploring the Old Bazaar, and visiting the city's many cultural and historical sites, including the house where Mother Teresa was born in 1910.
Deep, ancient and beautiful, North Macedonia's Lake Ohrid is a major visitor attraction and just the place to settle down for a month or two over summer. For panoramic views over the lake, head up to Tsar Samuil's Fortress. Enjoy a half-hour rowboat tour through the nearby Drim River springs and check out the many churches, monasteries, and other cultural sites surrounding the lake.
Nature lovers go wild in North Macedonia. From lush, verdant Mavrovo National Park to Matka Canyon, first-timers to this country will be astonished at its scenic splendor. Pelister National Park, near the city of Bitola, is one of my all-time favorite places for long hikes in pristine European wilderness.
Romania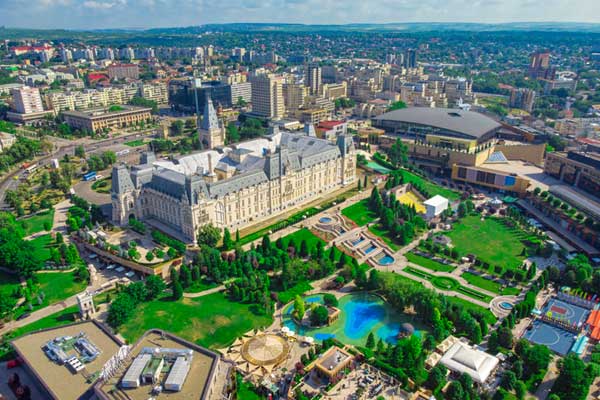 If any part of the Balkans is sure to challenge your preconceptions, Romania will. It's huge, mountainous and diverse, and contains a wealth of mesmerizing historical cities that practically shout out 'relaxed, affordable, old-world livability'. Cluj-Napoca, Timisoara, Sibiu, Oradea, Brasov, Iasi (pronounced 'Yash'), and Sighisoara are all places where I could see myself living long-term. As a roving retiree, there are almost too many great choices here.
You could spend years exploring Romania and only scratch the surface of its luscious attractions: lakes, hot springs, wildlife (there are still brown bears and wolves in the wilder areas), Black Sea resorts, a buzzing capital (Bucharest), and enough historical and cultural wonders to rival Vienna. Transylvania lives up to all the hype—it's a fairy-tale land of castles and natural beauty, yet covers an area so large, you'll never feel crowded out by tourist numbers.
It sounds like a travel cliché, but Romania really is a land of contrasts: horse-drawn carriages overloaded with hay share road space with brand-new Mercedes sedans, and modern office buildings stand next to medieval fortresses. One of my most endearing memories of Romania is working on my laptop in a café overlooking a small Sibiu park, enjoying high-speed Wi-Fi while gazing out the window at a stone tower built in the 13th Century, with a $7 serving of sarmale (pork and rice cabbage rolls) at my side… only in Romania.
Slovenia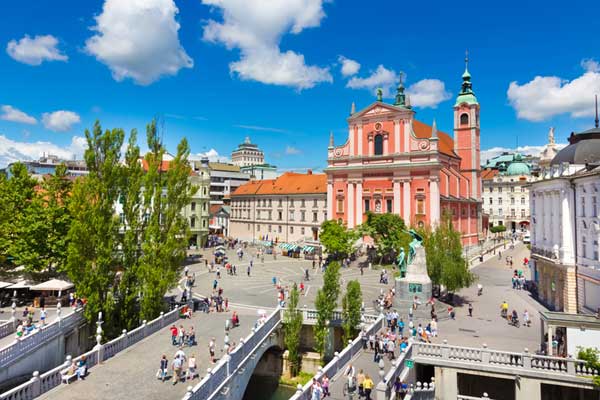 To me, Slovenia almost feels more Bavarian than Eastern European. Its mountainous forests are evocative of Austria, its food is heavily influenced by Italy, and its capital, Ljubljana, is a bit like a mini-Prague with its abundant statues, splendid buildings, and lively café culture. But its residents are proudly Slovenian—and rightly so. Slovenia is truly a hidden gem: possibly the most relaxed of all the ex-Yugoslavian nations.
Both Lake Bled and Ljubljana are postcard-worthy spots well-suited for long stays, but many lesser-known areas will also have you wondering why you've never visited this country before. Many people are shocked to learn that there's such a thing as a Slovenian Riviera, on the Adriatic Sea. It's true: it's a mere 30 miles long and rather like a mini-Venice—without the crowds. The seaside town of Piran is just the spot for a summer swim followed by a lunch of prawn and mussel pasta at one of the local eateries.
Mostly, Slovenia is all about nature; for outdoor enthusiasts, it's paradise. Mountain bike in the Bohinj Valley, marvel at Mt. Triglav (just under 10,000 feet), and snowboard at the Rogla ski slopes, or raft down the wild Soca River. Because Slovenia is such a small country, its world-famous caves, lakes, parks, and historic villages are rarely more than a couple hours' drive from the capital.
For part-time retirees, wandering freelancers, or anyone keen to see a beautiful part of the world on a budget, you can't go past the Balkans: Eastern Europe's friendly, picturesque surprise package.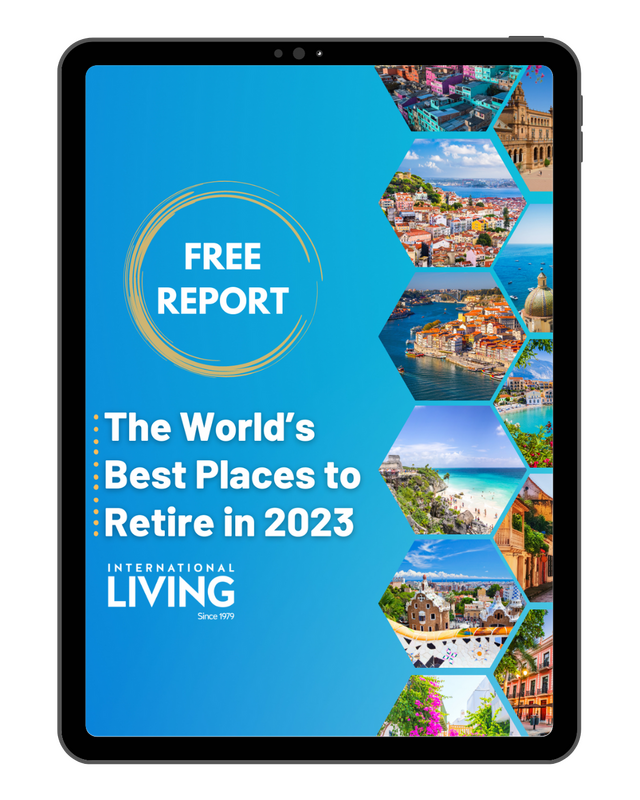 Get Your Free Report on the World's Best Places to Retire:
Learn more about the best places in the world to retire in our daily postcard e-letter.
Simply enter your email address below to sign up for our free daily postcards and we'll also send you a FREE report on The World's Top 10 Retirement Havens, plus access to over 10 more free reports. Our gift to you, on our favorite destinations.
Related Articles
Europe's Top 5 Affordable Retirement Havens
The 6 Best Places to Visit in Eastern Europe This Summer
7 Tips for Driving in Europe This Summer
Upcoming Conferences
The Only 2023 Fast Track Costa Rica Conference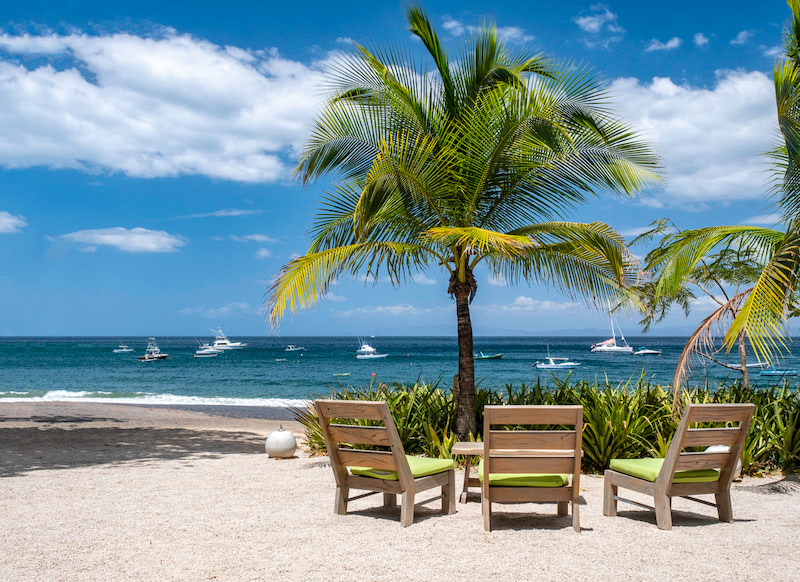 If your dream retirement involves stunning beaches… lush green mountains… a perfect year-round climate… first-rate healthcare… incredible value for money (a couple can live well on $2,109 a month—including rent!)...
Join our Costa Rica experts and expats in June and discover true Pura Vida.
REGISTER NOW, SEATS LIMITED: EARLY BIRD DISCOUNT HERE
---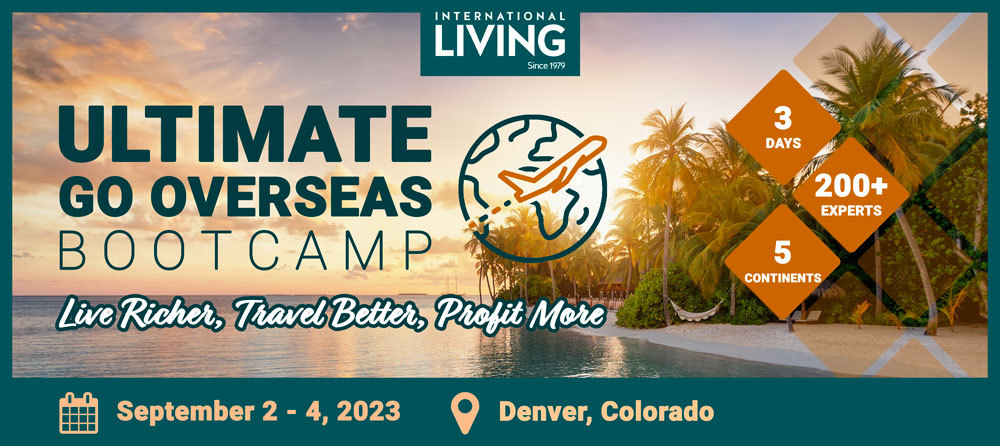 Most Popular Products