Moving to a new country is a big change. Moving to a new country when you have lived in the same country for the first 60 years of your life is daunting. However, my wife, Gundy, had already lived in four different countries when we wed so perhaps that helps explain how we made our decision to move to Uruguay just four years later.
The advice you get about international moving is quite standard. Do lots of homework. If you get mostly right answers then schedule a visit. Ideally, visit for several months spanning two or more seasons to provide answers to most questions.
However, not all people are standard, whatever that might mean, so let's fly back in time more than 13 years to our arrival.
We had decided to vacation in Uruguay to see if we could solve a medical problem for Gundy. She needed new hips and the waiting times in Canada were too lengthy. We had looked for an international solution and Uruguay seemed to be the answer. Before we came, we looked at some houses online. It was not our intention to move, but we thought that while there we could look at a house or two just for interest, if we had time.
Our first impression of Uruguay, from the plane window, was green. Everything was very green. We landed in Uruguay for the first time on Wednesday, November 8, 2006. One week later, I turned 60, at La Bluette, a wonderful boutique hotel in the resort area of Punta del Este, arranged by Gundy as a birthday surprise.
Regarding Gundy's medical problem, the answers we received in Uruguay were quick and positive. If we wanted to pay for the surgeries, Gundy could have the first one immediately. Alternatively, if we waited until Gundy became a resident of Uruguay, then the surgeries could be done at no cost.
With that good news, we decided to go see a few of the houses we had looked at online. Uruguayan house prices, completely decimated by the Argentinian financial collapse at the beginning of the century, were still hugely depressed. I am not sure exactly what we were thinking, but the prices were too good not to have a look.
The best house we had seen online in a lower price range was located in Villa Argentina, a suburb of the coastal community of Atlántida, about 40 minutes' drive east from Montevideo. The house had three bedrooms, a closed-in barbeque area, carport, secure perimeter walls and fencing, landscaping, and an in-ground swimming pool. The $45,000 price tag was irresistible. The following week, we bought the house.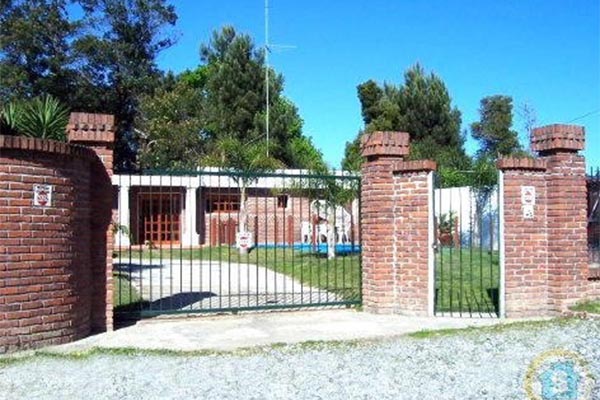 Two weeks after our arrival, we were on the flight back to the snows of Revelstoke, B.C., Canada, with the realization that we had, de facto, decided to retire and move to Uruguay. Some vacation!
Gundy's heritage home, a three-suite Bed & Breakfast sold rather easily. At the beginning of March 2007, I drove her to the airport for her return flight to Uruguay. She would take possession of our new home, which had been rented in our absence. I had an offer on Wintergreen Inn, my 10-room B&B, and expected I would join her in about three weeks. That deal collapsed, and five others, before I sold and joined her in Uruguay—seven long months later.
Gundy had both hips replaced in Uruguay at no cost except for some small testing and outpatient charges. The first operation was in December 2007 and the second in June 2008. The operations occurred at a small hospital that specializes in hip and knee replacement surgeries. The attention to detail to avoid infections—the single greatest problem with hip and knee replacement operations—was outstanding. The surgeon was excellent. Both replacement hips continue to operate as intended without any further medical interventions.
We have been here for 13 years now. Friends and acquaintances have come and gone, cars and rental houses have been owned and sold, but we are still here. No matter how hasty the decision, there is no more proof that it was the right decision than the years we have been here. We do not plan on living anywhere else.
Sometimes you just have to go.
Get Your Free Real Estate Report Now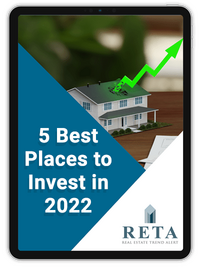 Sign up for our free daily Postcard e-letter and get a valuable free report on the The 5 Best Places to Buy Real Estate In 2022.
Related Articles
Excellent Real Estate And Property In Uruguay
Beachfront Property in Uruguay
Discover Your Ideal Retirement in Uruguay
Upcoming Conferences
Live Better, Spend Less, Retire Sooner
IL's Retire Overseas Bootcamp
October 21-23, 2022 in Atlanta, GA

In safe, warm, welcoming communities abroad, as little as $1,700 a month can bankroll a good life... this fall, our experts will show you where—and how.
Early Bird DISCOUNT—Save $200 When You Register by Sep. 29
Details Here IL's Retire Overseas Bootcamp
---
Registration Now Open for the Best of Europe Private Screening

In the Right Spots in Europe, You Can Retire in Style—in an Historic, Sun-Drenched Locale—for as Little as $2,300 a Month or Less—Especially Now With the Dollar and Euro at Parity for the First Time in Two Decades.
And We'll Show You How, October 1-2, During the Special All-Online Best of Europe Private Screening.
---
The Income Revolution Forum
What if You Had the Freedom to Enjoy the Good Life Anywhere in the World You Wanted to Be...and Get Paid While You're There?
We'll show you how—with hands-on guidance—you could beat inflation...secure your retirement...ditch your commute...and turn a skill you already have into a portable side income of $300, $600, even $3,000 or more a month.